Best MSW Programs is an independent online guide to finding the best Master's in Social Work degree programs. We offer expert reviews and rankings of campus-based and online MSW programs, as well as information on scholarship opportunities for MSW students, careers in social work, salary and job prospects, and much more.
Jennifer L. Adams – Contributing Editor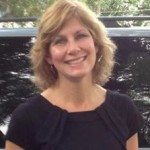 Jennifer L. Adams is a LMSW currently in supervision to be a LCSW. She has a BS in Psychology from Texas Tech and a Masters in Social Work from the University of Texas at Arlington. Jennifer has 25 years experience in a variety of Social Work settings including Community Development, Geriatrics, Hospice and Oncology. For the past ten years she has been the Social Worker for the Bone Marrow Transplant Unit at Methodist Hospital in San Antonio and has supervised several masters level Social Work students. Jennifer is also the mother of four children ages 20, 18, 17 and 14 and is active in the Leukemia and Lymphoma Society, including running in their annual marathon.
Julian Schroer – Contributing Editor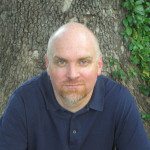 Julian Schroer holds bachelor's degrees in both Social Work and International Relations, and received his Master's Degree in Social Work (MSW) from the University of Arkansas in Fayetteville. His work has taken him into the practice areas of substance abuse counseling, hospice care, and mental health. He currently has a position as a licensed therapist with an inpatient psychiatric hospital, where he practices with individuals, groups, and families and has clients of every age range, from adolescents to seniors. He lives in Northwest Arkansas with his wife and children, and loves to recharge himself in the forests and rivers of the Ozarks.