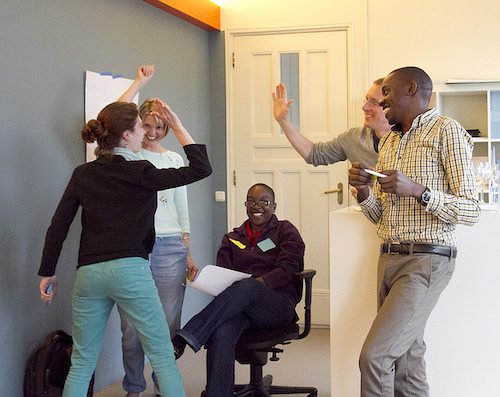 Source: Kennisland (flickr)
In our research to find the best of the best social work and related blogs, we noted that a great number of older blogs had been retired — some with clever names. While many have posts worth reading, we've decided to list only those blogs which have had some posting activity within the past nine months. Life gets busy sometimes and blogging is not always a top priority, and bloggers do often come back and post again. Our filter is essentially to include recently-active English-language blogs in some way relating to social work. For relevance, we've focused primarily on American-authored blogs, though a few non-U.S. but English-language social work blogs which may interest you are in the list, too.
[Thinking about earning your social work degree? Check out our ranking of the best online MSW programs.]
ACRONYMS:
Here is a list of social work acronyms that the bloggers listed here have mentioned in their blogs — usually their credentials/ designation or associations to which they belong.
ACSW – Academy of Certified Social Workers.
AMHP – Approved Mental Health Professional.
CCSW – Certified Clinical Social Worker.
CDP – Certified Dementia Professional. (Also Chemical Dependency Professional.)
CISW – Certified Independent Social Worker.
CSW – Clinical Social Worker. Sometimes means Certified Social Worker, which is not to be confused with CSW-C (Certified Social Worker – Clinical)
DSW – Doctor of Social Work
LCSW – Licensed Clinical Social Worker
LICSW – Licensed Independent Clinical Social Worker
LISW – Licensed Independent Social Worker
LLMSW – Limited License Master Social Worker
LMSW – Licensed Master Social Work
LSW – Licensed Social Worker
MSW – Master of Social Work
MSSW – Master of Science in Social Work
NASW – National Association of Social Workers
If an acronym mentioned in the resource list below is not listed above, check NetworkTherapy.com's list of credential abbreviations.
Associations, Organizations and Consultants
General Social Work
Social Justice and Human Rights
Social Work and Mental Health
Social Work Careers and Practice
Social Work Education
World Social Work
Tibetan Social Work — Despite the title, this is an English language blog about Leann Halsey's social work efforts in India and Tibet, and for promoting the organization Pennies for Partnerships (PFP).
Social Work Around the World — This blog provides a view of social work not just in the United States but around the world, and some of the current issues in the news.