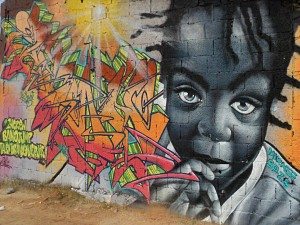 Welcome to BestMSWPrograms.com, your online guide to finding the best Master's in Social Work degree programs. We offer expert reviews and rankings of campus-based and online MSW programs, as well as information on scholarship opportunities for MSW students, careers in social work, salary and job prospects, and much more.
Recommended Online MSW Programs
What is a MSW degree?
A Master of Social Work degree, or MSW, is a graduate degree intended to prepare students to work with specific population groups. The holder of an MSW degree can work independently to help people cope with and overcome social problems. Typically, students pursue Master of Social Work degrees to begin or advance their careers in the field of social work.
What are the requirements for a MSW?
Like most master's degree programs, MSW programs typically require an applicant to hold a bachelor's degree prior to admission. Some colleges do offer bachelor's degrees in social work, but most students enter MSW programs with degrees in related fields rather than social work per se. Psychology, sociology and anthropology are some of the most common undergraduate majors for MSW graduate students, but any liberal arts degree can satisfy the admission requirements.
Beyond the academic requirements, applicants interested in MSW programs need to demonstrate some interest in the field of social work. This can be satisfied by studying a related field such as sociology, but some students with completely unrelated degrees manage to gain admission thanks to recommendations, essays and field experience. One of the best ways to catch a graduate admissions officer's eye is to volunteer with a social agency, crisis center or similar organization.
What does a MSW program consist of?
Virtually all MSW programs combine classroom study with hands-on experience to fully prepare students for social work. Social theory, public policy, social programs and organizational structures are among the academic topics covered. Most programs also include clinical practice, internships and field research to give students a firsthand look at the field of social work. A typical master's student completes the program in two years; the first year generally consists of mostly classroom study while the second year focuses primarily on field experience.
What careers are available for graduates of MSW programs?
Depending on their chosen specialties, holders of MSW degrees can expect a fairly wide range of career prospects in government, for-profit and non-profit organizations. Social workers act as counselors, planners, policy makers, researchers, administrators and more. Holding an MSW is often a requirement to seek supervisory positions within social organizations and agencies.
What are the benefits of earning a MSW degree?
Although the salary possibilities for social workers are not as high as those for other graduate degree holders, holding an MSW has other advantages. Since a social worker's job consists almost entirely of helping people, students who are passionate about making a positive impact on others' lives should strongly consider pursuing an MSW degree as a stepping stone to an engaging and rewarding career.
MSW programs by location