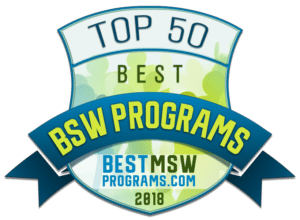 A Bachelor's in Social Work (BSW) is a very versatile degree. Many students enter the field of social work because they think that they want to go into counseling, but that is just one possible career choice. Social workers also work in public health, substance abuse, mental health, child welfare, veteran affairs, schools, case management, social services, clinical therapy, community development, policy making, among other options.

Similar to nursing and education, a BSW degree prepares students for immediate entry into human service positions across the country.  It is also one of the country's fastest growing professions, according to the U.S. Bureau of Labor Statistics. By completing a BSW Professional Program, student have the opportunity to achieve an "Advanced Standing" status which may shorten the length of a future Master of Social Work (MSW) degree.
Latest MSW Program Rankings
We have compiled a list of the 50 best CSWE-accredited BSW programs in the country. Our unique ranking is based on several factors: overall academic quality and reputation; tuition averages; curriculum depth, breadth and innovation; and faculty research.
#1  Rutgers University (New Brunswick, NJ)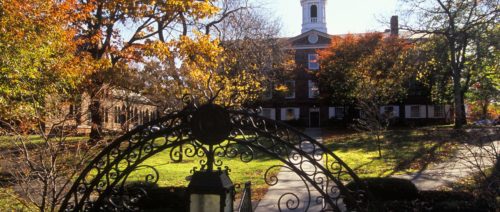 Established in 1766, Rutgers University – New Brunswick in New Jersey is the oldest campus of Rutgers University. Also one of the largest schools of its kind in the country, the School of Social Work has a distinguished record of instruction, research, and public service. In the undergraduate program, students gain an understanding of complex social problems through rigorous academics and real-world experience and are prepared for beginning social work practice. The focus for practice includes work with special populations, including the poor, the oppressed, and other at-risk groups. The program stresses research-based instruction, individualized work with students, and "hands-on" experience as part of the learning process. Participants are expected to acquire the knowledge base and professional ethics, values, and skills to work effectively within individual, family, group, organizational, and community levels of practice.
The mission of the overall program emphasizes building solutions to social problems and strengthening individuals, families, and community well-being. Consistent with the mission of the School of Social Work, the goals of the BASW program are to prepare students to empower individuals, families and communities within a variety of agency and community settings in the state of New Jersey and beyond. Students in the BASW program will acquire the knowledge, skills, and values associated with the social work profession to serve various populations with a specific focus on under-served, marginalized, and oppressed groups. Upon graduation students will be adept at the use of the generalist intervention model and proficient in the skills of engagement, assessment, intervention, and evaluation on the micro, mezzo, and macro levels.
In-state tuition: $14,372
Out-of-state tuition: $30,023
Program Website
#2  Stony Brook University (Stony Brook, NY)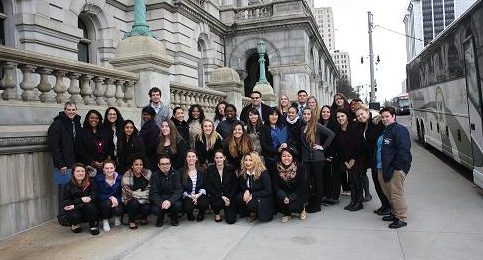 Founded in 1957, Stony Brook University is part of the State University of New York (SUNY) system. The School of Social Welfare is one of five health sciences schools, plus Stony Brook University Hospital, providing a rich interdisciplinary environment for collaboration and opportunities to focus on Social Work and Healthy Equity and Social Work in Higher Education. The undergraduate program leads to a Bachelor of Science degree with a major in social work (BSW). The program is designed to prepare students for the rapidly growing and changing job opportunities in the health and social welfare field. The curriculum provides the foundation for generalist social work practice in entry-level positions in a wide range of health and social welfare organizations. Flexibility and responsiveness to student needs are hallmarks of the program and classes.
The basic program is a two-year upper-division full-time program that includes 12 credit hours in supervised fieldwork (internships) in health, mental health, social welfare and other agencies. Field instruction sites are available from the East End of Long Island to New York City. The first-year courses focus on social work practice, human behavior and the social environment, political economy, research in social work, and social and health policy. The second year includes courses in social work practice, and a wide array of electives, including innovative course offerings such as Complementary and Alternative Medicine; Social Issues in Popular Culture; Implications of Racism for Social Welfare; Homelessness, Politics and Public Health. Guided by the theme, social work in health, the curriculum of the School of Social Welfare provides social work students with basic knowledge of health programs, policies, and practices and how they affect individual and societal well being. The curriculum stresses health in social work, provides the knowledge and skills needed by all social workers, regardless of the setting in which they practice, and gives proper attention to health problems and their social consequences.
In-state tuition: $11, 753
Out-of-state tuition: $29, 263
Program Website
#3  University of Georgia (Athens, GA)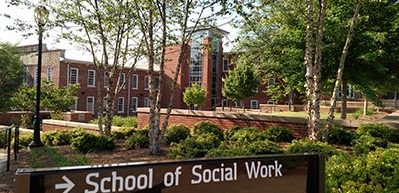 Founded in 1785, the University of Georgia is the country's oldest state-chartered university and the birthplace of the American system of public higher education. The university has been recognized as a Public Ivy, defined as a select group of publicly-funded universities considered to provide a quality of education comparable to those of the Ivy League. The Baccalaureate of Social Work (BSW) Program prepares students for beginning generalist social work practice in a variety of settings, including nonprofit, private, and state-sponsored settings. Consistent with this mission, the BSW program prepares competent social workers who are dedicated to advancing social work knowledge and practice and to providing services to at-risk populations. This includes, but is not limited to, alleviating social injustice, poverty, oppression and discrimination.
At Georgia, BSW students have a grounding in liberal arts, which helps to inform and enhance their social work classes. In addition, students learn about the history of social work and the development of social welfare, the impact of diversity and oppression on our society, and theories of human development including the development of the family and of groups. Students also learn about communities and organizations and how they affect families and individuals. Social work students learn research methodology and understand the relationship between research and practice. They acquire and use the skills and techniques for generalist practice with individuals, families, groups, and communities. The BSW major currently requires completion of 120 credit hours with an overall UGA GPA of 2.5. The curriculum also includes a field practicum during the senior year which provides supervision, client contact, opportunities to develop skills and apply theoretical knowledge, and ongoing evaluations. The program's website emphasizes the statement, "If EMPATHY is understanding and sharing in the feelings of another, then SOCIAL WORK is responding to those feelings by engaging with the contributing problems to pave the way for change."
In-state-tuition: $11, 818
Out-of-state tuition: $30, 392
Program Website
#4  New York University (New York, NY)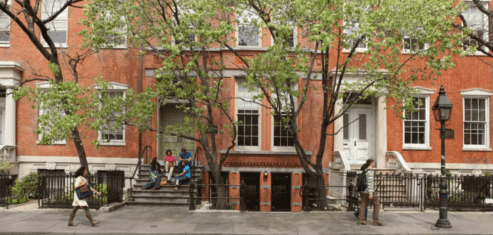 Founded in 1831, New York University (NYU) is a private nonprofit research university based in New York City. NYU's main campus is centered in Manhattan, with its core located in Greenwich Village, and campuses based throughout New York City. At the University's Silver School of Social Work, The Bachelor of Science in Social Work program teaches students how to counsel and serve people within the client's context – social, economic, and cultural – whether helping a child in foster care, a homeless teen mother, an isolated elderly person, or a developmentally challenged adolescent. Classes are small, allowing students to study and train in a supportive, nurturing community environment.
Students in this program will gain an in-depth understanding of today's many complex social problems that exist in every strata of society. They will also learn what can be done to alleviate some of these problems. Through a program of more than 600 hours of on-site field learning in agencies throughout the metropolitan area, undergraduates have the kind of social work experience usually found only at the graduate level. Students have the opportunity to learn social work within a global perspective, including work with refugees, immigrant populations, and optional study abroad trips. In addition to foundational classes, students can explore various aspects of social work through a substantial range of relevant electives, including Global Perspectives in International Social Policy; Social Justice and Peacemaking; and Service Learning for Community Engagement. Additionally, students can double major in a combined Global Public Health/Social Work Major or minor in a related program such as Poverty Studies or Multifaith and Spiritual Leadership.
Tuition: $23, 971
Program Website
#5  University of California – Berkeley (Berkeley, CA)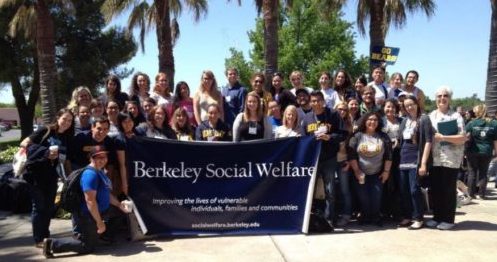 Berkeley, founded in 1868, is the oldest of the ten research universities affiliated with the University of California system and is ranked as one of the world's leading research universities and top public universities in the United States. Since 1942, Berkeley Social Welfare has offered the undergraduate major in Social Welfare leading to the Bachelor of Arts degree. The Social Welfare undergraduate major emphasizes an education experience that is grounded in the liberal arts rather than specialized training in the profession of social work–thus its designation as a Bachelor of Arts (BA) degree, and not the professional Bachelor of Social Work (BSW) degree.
Berkeley Social Welfare's undergraduate major provides Berkeley undergraduate students with a broad-based introduction to America's social welfare problems and social policies within a social science context. Students gain knowledge of organized networks of public and private social services, and the basic practice methods associated with the social work profession. In doing so, students acquire the knowledge needed to understand, address, and actively participate in the amelioration of critical social problems in American Society. Social Welfare majors must complete four required upper-division Social Welfare courses and a minimum of five approved social science electives, totaling at least 18 units, from other departments. In order to help new students better acclimate to their new environment, Berkeley Connect is a mentoring program designed to help students build intellectual community. This includes activities such as personalized mentoring; meeting in small groups to talk about the practice of social work; and discovering the Berkeley Campus.
In-state tuition: $13,485
Out-of-state tuition: $40,167
Program Website
#6  Ohio State University (Columbus, OH)
Ohio State University is a large, primarily residential, public university in Columbus, Ohio founded in 1870 as a land-grant university. Conveying their first Bachelor of Social Service in 1916,the College of Social Work is the oldest continuously accredited public social work program in the country. The mission of the program is to prepare students for generalist social work practice with individuals, families, groups, organizations, and communities and to develop leaders in social work whose practice promotes professional values and ethics and demonstrates commitment to difference and diversity. Graduates will employ evidence-informed practice, advocate for and empower vulnerable populations, and advance social, economic, environmental, and political justice.
Classes within the major include human behavior, social justice and advocacy, interviewing and assessment, practice with groups and families, community organizing, diversity, and professional ethics. OSU has relationships with over 800 social service agencies so that students may fulfill the 420 hour-requirement for their field placement. For those interested in working to prevent child maltreatment and provide services to children, families, and communities, the school's Our Child Welfare Training Program provides students the opportunity to take specialized child welfare classes and complete their field placement in a public children services agency. Finally, OSU demonstrates a strong commitment to diversity. Guided by their vision to "Embrace Difference. Seek Justice. Be the Change," they seek to teach students about diversity, oppression, marginalized populations and social justice. In early 2016, the college appointed a Chief Diversity Officer in an effort to further demonstrate its commitment to diversity.
In-state tuition: $10,037
Out-of-state tuition: $29,229
Program Website
#7  University of Wisconsin – Madison (Madison, WI)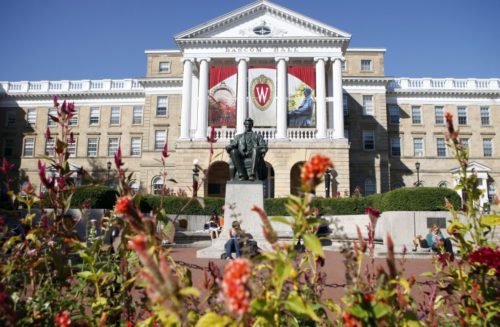 UW–Madison, a public research university in Madison, Wisconsin, is the official state university of Wisconsin, and the flagship campus of the University of Wisconsin System. Founded when Wisconsin achieved statehood in 1848, It was the first public university established in Wisconsin and remains the oldest and largest public university in the state. The School of Social Work offers two majors: social welfare and social work. These majors prepare the student for further academic study or for employment in selected human service arenas. The undergraduate curriculum provides an education in the social and behavioral sciences and their application to human problems. Majors in social welfare and social work receive a liberal arts education that prepares them to be informed citizens involved in human services or social welfare problems and policies. The social welfare major offers an overview of pressing, current social problems. Majors take courses in a variety of social sciences to enable them to view social welfare in its broad social, economic, and political contexts. The Bachelor in Social Work (BSW) Program prepares students as beginning-level professional social workers.
BSW students complete a year-long social work internship as part of the program. UW-Madison is well-known for its model of field education. Beginning in the fall semester of their senior year, BSW students take two semesters of field education along with academic courses. Students are placed in Field Units, which are organized around a social problem area or a field of practice. Then they are placed in social work practice settings tied to that field unit. Each unit has a range of field placement agencies and settings appropriate to its theme. Undergraduate placements emphasize applying knowledge and skills of Generalist social work practice to systems of all sizes. The focus is on learning and applying analytic and interventive skills within an ethically based, problem-focused approach.
In-state tuition: $10,488
Out-of-state tuition: $32,738
Program Website
#8  University of Utah (Salt Lake City, UT)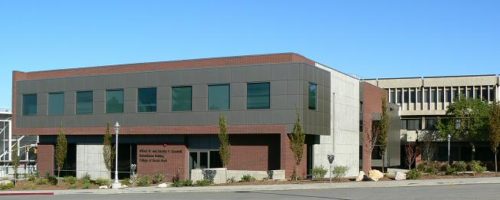 Established in 1850, the University of Utah is the state's flagship university, offering more than 100 undergraduate majors and more than 92 graduate degree programs. The mission of the B.S.W. program is to prepare graduates for generalist professional practice and to contribute to the achievement of the College of Social Work's mission and vision within the context of its core values. Graduates of the University of Utah B.S.W. program will be able to: Practice within the values and ethics of the social work profession; Demonstrate culturally competent practice for work in diverse political and cultural contexts; Use practice knowledge and skills to promote the alleviation of poverty, oppression, and other forms of social and economic injustice; Function effectively within the structure of organizations and across service delivery systems; Use the planned change/problem-solving process and generalist practice model with client systems of all sizes including individuals, families, groups, organizations, and communities.
All students will complete a total of 48 credits in required social work courses, including the practicum/internship. Utah's BSW program offers over 150 different internship placement options. A variety of local, national, and international sites is available. Criteria for agency selection includes the agency's mission to serve diverse clients and populations at risk, and to promote economic and social justice within the ethics and values of the social work profession. Utah's BSW program also offers a Substance Use Disorder Treatment Training Certificate, which is dedicated to helping students develop the solid knowledge base and treatment skills necessary to assist individuals with substance use disorders and their families. Electives available to students include Social Justice Advocacy; Impact of Child Abuse; Creating Inclusive Communities through Dialogue; DSM-V and Mental Illness; Human Trafficking; and Undergraduate Research.
In-state tuition: $10, 148
Out-of-state tuition: $23,535
Program Website
#9  University of Texas – Austin (Austin, TX)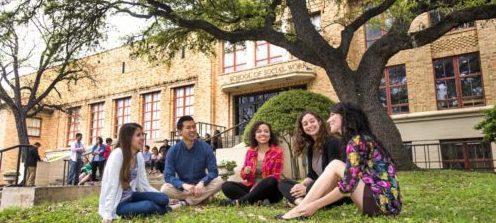 Founded in 1881, The University of Texas at Austin, UT's main campus, is located approximately 1 mile from the Texas State Capitol. The institution has the nation's eighth-largest single-campus enrollment, with over 50,000 undergraduate and graduate students and over 24,000 faculty and staff. BSW students at UT Austin learn to work collaboratively in a variety of settings, and learn skills including assessment, interviewing, service planning, case management, crisis intervention, problem solving, program evaluation, community outreach, community organizing, advocacy, research and networking. Students receive the training needed to seek an exciting professional career and land employment in many different public and private work settings. All students begin the program as pre-social work majors and complete requirements in language arts, social and behavioral sciences, math and natural sciences, and the humanities.
After these requirements, eligible students may apply to the upper-division professional sequence as social work majors. Admitted students take social work courses and complete a supervised internship (480 clock hours) in a social services agency in the last semester. All pre-social work and all social work majors are considered social work students and are under the auspices of the Steve Hicks School of Social Work. Class sizes are usually between 25-35 students; and the seminar that accompanies the students' field practicum has 15-20 students. The school enjoys one of the most diverse faculty, staff and student bodies at the university. The school also has an active student council that holds a variety of academic, social, and social services-related activities each year.
In-state tuition: $10,110
Out-of-state tuition: $35,906
Program Website
#10  University of Kansas (Lawrence, KS)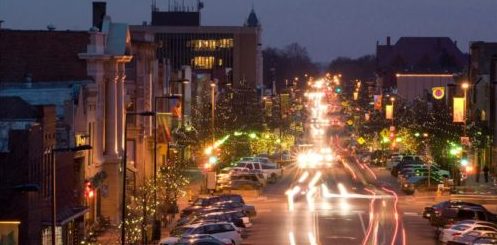 The University of Kansas, founded March 21, 1865, is a public research university in Lawrence, Kansas. By helping shape students' capacity for caring, KU's School of Social Work prepares social workers to carry out the unique purposes of the profession — to develop human potential, to promote individual well-being, and to bring about a more just society. The bachelor's degree in social work requires 120 hours of coursework. B.S.W. degree students also have one practicum placement during the senior year. Seniors attend classes two days a week and field practicum two days a week in fall and spring semesters. Seniors spend a minimum of 480 clock hours in practicum. B.S.W. students are placed in social work agencies and settings that provide learning experiences to prepare them in the generalist foundation necessary for entry level professional practice. Field practicum settings include public health clinics, community mental health centers, child welfare agencies, court services, senior centers and community development projects.
An elective study abroad course acquaints students with international aspects of social welfare in countries such as Costa Rica, South Korea, India, Ireland and Italy. The university offers several engaged learning certificate programs that work well with the undergraduate social work major: Global Awareness, Service Learning, Research Experience, and Leadership Studies. The Multicultural Scholars Program Social Work (MSP-SW) increases retention and academic performance of undergraduate social work among students of color and first-generation college students, with a special interest in supporting transfer students from Haskell Indian Nations University and community colleges throughout Kansas. Student scholars also meet as a group and provide peer support for one another as they progress in their academic studies. Promising pre-social work students who are of African American, Asian American, Hispanic American and/or Indigenous backgrounds, as well as first-generation college students and/or transfer students should apply.
In-state tuition: $11,455
Out-of-state tuition: $28,239
Program Website
#11  University of New Hampshire (Durham, NH)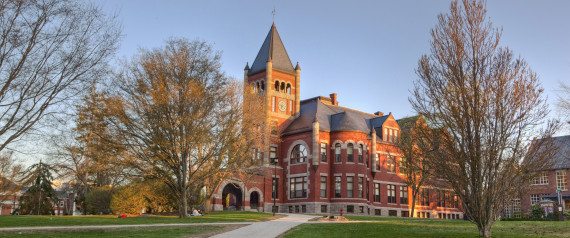 The University of New Hampshire was founded and incorporated in 1866. The Department of Social Work at UNH offers a bachelor of science in social work. Social work majors pursue a program that encompasses the professional social work foundation of social welfare policy, social work practice, human behavior in the social environment, research, and field education. The mission of the Undergraduate Program of Social Work at the University of New Hampshire is to educate baccalaureate students for generalist professional social work practice that is responsive to the social welfare and social service needs of the people of New Hampshire, the New England region and beyond. Consistent with the overall purposes of the profession, the program educates social work students to work effectively with diverse individuals, families, groups, organizations, and communities to optimize human potential for productive participation in society.
Course content on theories and practice models that inform intervention, values and ethics, human rights and social, economic and environmental justice are integrated throughout the curriculum. To enable students to gain direct experience and to integrate classroom content with the demands of professional social work practice, students are required to engage in 40 hours of volunteer service as well as a 450-hour social work internship over two semesters during the senior year. The senior field placement is a "capstone" experience in the final year of the baccalaureate program and is arranged between the student and the field education coordinator. Finally, UNH offers a Gerontology Minor for those interested in pursuing a career working with aging adults within the field.
In-state tuition: $17,624
Out-of-state tuition: $31,424
Program Website
#12  University of Tennessee (Knoxville, TN)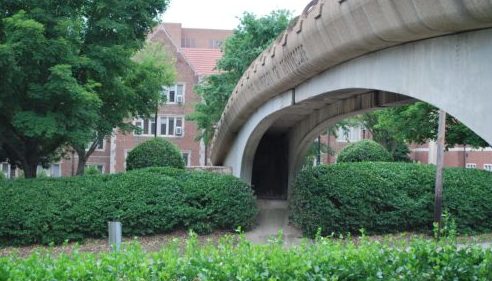 Founded in 1794, two years before Tennessee became the 16th state, UT Knoxville is the flagship campus of the University of Tennessee system, with nine undergraduate colleges and eleven graduate colleges. UT's College of Social Work envisions a socially just world that prioritizes the needs of the most vulnerable. Combined with a rigorous liberal arts program at the University, BSSW courses are designed to expand thinking and prepare students to help people improve their social functioning in a technologically complex, culturally diverse, and rapidly changing world without borders. The BSSW curriculum is guided by a broad knowledge-base, professional code of ethics, and professional values that will equip students to intervene with micro systems—individuals, groups, and families—as well as macro systems—organizations and communities. UT BSSW graduates take a wide variety of jobs ranging from case management to community organizing and work with a variety of populations ranging from young children and families, to adolescents, to work with the elderly.
UT Knoxville has a host of certificate programs available to students including Trauma; Veterinary Social Work; Gerontology; and the School Licensure Program. The College of Social Work and The University of Tennessee actively seek students from different backgrounds and with different needs. Cultural relevance and sensitivity to the personal, social, economic, and political needs of vulnerable, high-risk groups is emphasized throughout the education, research, and service of students and faculty. The BSSW Field Practice program places students in real-world environments to educate them and provide them with an opportunity to apply their social work knowledge. Students are placed in a wide-variety of settings including hospitals, mental health centers, non-profits, homeless shelters, courts, and schools. Finally, BSSW students also have the opportunity to participate in International Initiatives programs promoting exchange studies across the world from Scotland to South Africa and from Australia to Ghana.
In-state tuition: $12,436
Out-of-state tuition: $30,856
Program Website
#13  Florida State University (Tallahassee, FL)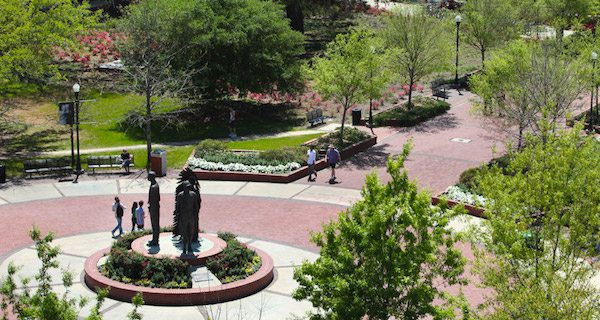 Founded in 1851, FSU has over 40, 000 students at its primary campus in Tallahassee. It is the mission of the Florida State University College of Social Work to provide quality educational services at the baccalaureate, master's, and doctoral levels that prepare professional social workers to enhance human well-being and help meet the basic needs of diverse populations with particular attention to the empowerment of people who are vulnerable, oppressed, or living in poverty. Offered at FSU's main campus in Tallahassee and at the Panama City campus, the BSW program provides quality preparation and on-the-job experience for entry-level practitioners who will work with diverse client systems and problems. Students pursuing this degree also receive the option to earn an MSW degree in one year through their advanced-standing program.
FSU is home to several institutes and centers dedicated to social change: The Center for the Study and Promotion of Communities, Children and Families ("The Center") was created to generate and sustain transformational knowledge development for effective policies, services, and usable research for the promotion of communities, families, and children. Housed under "The Center" are the Institute for Family Violence Studies, Trinity Institute for Addictions, and the Multidisciplinary Evaluation and Consulting Center. Additionally, In 2014, the Florida legislature established the Florida Institute for Child Welfare at FSU's College of Social Work. The center provides social work internships for graduate students majoring in Social Work. Field instruction at FSU takes place in a 12-credit-hour field placement of 512 clock hours. Finally, there are several opportunities to study abroad including a summer study abroad program in the Czech Republic. The College also offers two undergraduate exchange programs during the spring and fall semester in Australia and Sweden.
In-state tuition: $6,507
Out-of-state tuition: $21,673
Program Website
#14  University of Washington (Seattle, WA)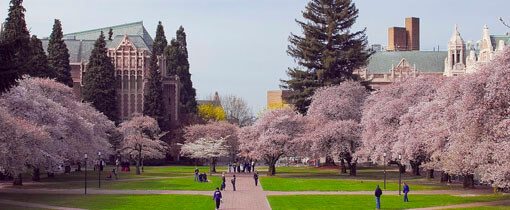 One of the oldest universities on the West Coast, The University of Washington is a large, public flagship research university in Seattle, Washington, established in 1861. The undergraduate program in the School of Social Work offers a bachelor of arts in social welfare (BASW ), which prepares entry-level social workers for generalist practice in a multicultural context. The stated goals of UW's BASW program are: To prepare entry-level baccalaureate social workers for generalist practice in a multicultural context rooted in knowledge and skills for understanding and solving complex social problems within the values of professional social work; to prepare generalist social workers to become informed and effective leaders able to take action against injustice and inequalities; to foster a comparative and critical examination of social welfare and social work history, policies, research, and practice interventions in the education of social work practitioners; and to prepare students for graduate education in social work and related fields.
Field work at UW provides students a supervised and supportive learning opportunity where they can master and synthesize social work knowledge, values and skills. They work closely with community agencies and organizations to ensure there is consistent content that complements classroom theory and research with students' practice experiences. Their goal is to facilitate the mastery of competencies and practice behaviors that support an independent and successful social work practice. The School of Social Work seeks individuals who are interested tackling complex social problems, building skills to help individuals, families and communities, and who are committed to becoming social change agents. Finally, UW offers Social Work Cambodia, a month-long seminar abroad. It's an innovative study-abroad program where students learn about Cambodia's history, the impact of the genocide on different issues including land distribution, and other current social justice topics.
In-state tuition: $10, 753
Out-of-state tuition: $34, 791
Program Website
#15  Molloy College (Rockville Centre, NY)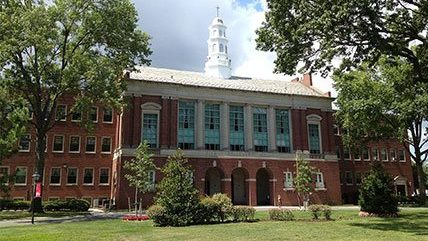 Molloy College is a private Catholic college in Long Island, New York that has a population of 4,900 undergraduate, graduate and doctoral students. The Molloy Department of Social Work fosters the development of generalist practitioners who challenge social injustice and serve as change agents on behalf of all client systems. Students are prepared for value-centered, professional social work practice within an increasingly diverse, multi-cultural society. The faculty promotes the application of knowledge and skills through an interactive educational community experience, fostering critical thinking, practice evaluation, and a commitment for ongoing personal and professional growth. Molloy features flexible full and part-time plans of study with day and evening classes; small classes with a low student/faculty ratio; and experiential learning in a variety of settings – active classrooms, hospitals, agencies focusing on mental health and family/children, homeless shelters, and meetings with legislators.
"Professional encounter courses" provide an opportunity for students to spend a semester in the field with the on-site mentoring of a faculty member, prior to their actual field internship. A Gerontology minor provides the most current information on older adults and issues related to aging. Additionally, a minor in social entrepreneurship offers the opportunity to build leadership skills while making a social impact. Finally, Molloy College has an active and enthusiastic Social Work Student Association. The association provides an opportunity for students to meet other students, and support the Social Work Department and the larger community. SWSA is a student-run association that provides members with opportunities to develop leadership and organizational skills.
Tuition: $29,640
Program Website
#16  George Mason University (Fairfax, VA)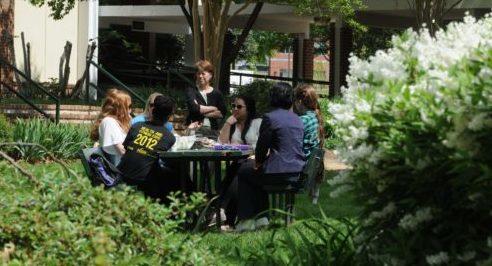 George Mason University is the largest public research university in Virginia. The university was founded as a branch of the University of Virginia in 1949 and became an independent institution in 1972. The mission of the GMU School of Social Work is promoting human well-being by ensuring economic and social justice, as well as human rights for all. The school builds upon a foundation of generalist social work knowledge and skills that emphasizes empowerment, inclusion, and systems transformation. Bachelor of Social Work (BSW) students are provided a range of opportunities to develop a broad knowledge and skills base consistent with the systems and strengths perspectives. They are expected to practice using core social work values and to examine and resolve ethical dilemmas. Classroom and field experiences prepare students to be competent in the use of new technologies and in culturally sensitive, generalist social work practice.
Located just 15 miles from Washington D.C., students at GMU gain hands-on experiences in national, government, and community field sites, working with systems of all sizes and levels. Students are required to successfully complete 450 hours of supervised field practicum. Undergraduate students also have the opportunity to work in GMU's Social Work integrative Research Lab (SWiRL), which provides them with the opportunity to engage in research projects and experience mentoring relationships with graduate students and faculty. Finally, there is also a minor in Aging Studies popular with students majoring in social work.
In-state tuition: $11,300
Out-of-state tuition: $32,582
Program Website
#17  Adelphi University (Garden City, NY)
Adelphi University is a private university located in Garden City, New York. It is the oldest institution of higher education in suburban Long Island. Courses in the social work curriculum are generally taken beginning in the junior year, and are one part of a cluster of required courses that lead to the Bachelor of Social Work. Adelphi's small classes and supportive environment foster a close and nurturing relationship among students and faculty. While grounded in a rich and vigorous education in the liberal arts and sciences, Adelphi's bachelor's in social work courses continue to evolve with the times. At the request of students, the school developed two new classes, The Science of Social Issues and Writing for the Helping Professions to Address Social Issues, These courses enable students to fulfill their general education requirements in the sciences and humanities, respectively, while learning skills that will make effective clinicians and advocates for the clients and communities they will serve.
The University's presence in the New York metropolitan area provides students with boundless opportunities to explore working with a broad array of clients and communities. Get involved from day one through their Social Work Action Gateway (SWAG). Apply for Philanthropic Action in Challenging Times (PACT). Then take the experience to the next level in field placements starting in the junior year. Undergraduates are welcome to attend workshops offered by the Department of Continuing Education and Professional Development. Learn from renowned speakers and get updated on the skills employers are looking for while networking with graduate students, social workers, psychologists and human services professionals. There is also an option to attend evening classes at the Manhattan and Hauppauge Centers. Finally, there is an optional concentration as well as a minor in Child Development and Family Studies.
Tuition: $34,034
Program Website
#18  University of Iowa (Iowa City, IA)
Founded in 1847, the University of Iowa is the oldest university in the state, with approximately 33,000 students. The School of Social Work's mission is to develop, disseminate, and integrate excellent and compelling research-based knowledge, practice, and policy particularly as related to children, families, and older adults. Operating from strengths-based and systems perspectives, the school seeks to educate graduates to be culturally competent scholars and practitioners committed to social justice and social work values and ethics, prepared to serve in and have a positive impact on a broad range of family-centered and community-based practice settings throughout the state of Iowa and beyond.
At Iowa, students have opportunities to work with faculty interested in health, mental health, substance abuse prevention and treatment, child and adolescent development, resiliency, and youth interventions. The School offers an approved program of preparation for School Social Work endorsement in Iowa. The university is home to the University of Iowa Hospitals and Clinics which offers practicum and research opportunities for students. The Aging & Longevity Studies Program is a multidisciplinary curriculum program consisting of courses in the Psychological, Biological/Health, and Social/Cultural aspects of aging which have been coordinated and sequenced to provide a planned program of study for students with academic, research or service career interests in aging—which includes geriatrics and gerontology. Finally, The University of Iowa and the School of Social Work value students with diverse academic and cultural perspectives and are committed to their success.
In-state tuition: $8,104
Out-of-state tuition: $27,890
Program Website
#19  St. Catherine – St. Thomas University (Twin Cities, MN)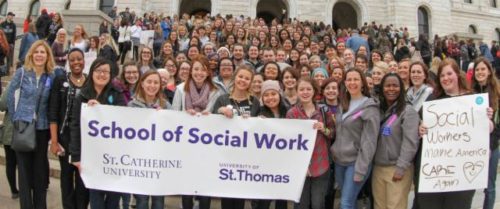 Since 1974, St. Catherine University and the University of St. Thomas (formerly the Colleges of St. Catherine and St. Thomas) have offered a combined major in Social Work. The joint Social Work major has grown to over one hundred junior and senior women and men. St. Kate's students can earn a BA or BS in Social Work. St. Thomas students will earn a BA in Social Work. All can use the term Bachelor of Social Work (BSW). Classes and faculty offices are located on both campuses. This collaboration makes for the largest school of social work in the state of Minnesota. It offers large-school networking and resources with small-school environment and a student-centered approach. Principles of faith and reason inform the curriculum, which prioritizes social justice. Their document "Social Work for Social Justice – Ten Principles" has been adopted by schools of social work across the country.
Formal admission to the major occurs during spring of junior year. BSW students complete two field placements while in the program. Students at the junior level complete 200 hours for their field placement experience and seniors complete 400 hours in the field – these hours are typically completed over the course of an academic year. Placements include working with a variety of client systems within the context of generalist practice. Familiarization with routines and procedures helps students identify and develop a sense of belonging with the agency, professionals, clients, and delivery systems. Ongoing supervision during the placement, and concurrent integrative field seminars, foster student learning, professional development, and the integration of theory and practice. The School of Social Work offers 3 minor options: Social Services Management, Chemical Dependency Counseling: Addiction & Recovery, and a minor in Social Welfare. There is also a study-abroad option in Cuernavaca, Mexico.
Tuition: $35,500
Program Website
#20  Fordham University (New York, NY)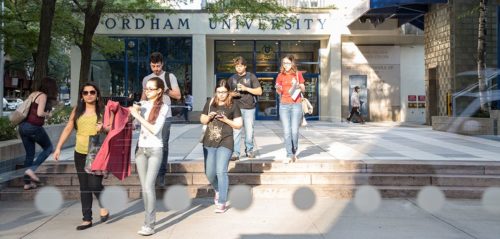 Founded by the Catholic Diocese of New York in 1841, Fordham University is a private, independent research university in New York City. It is the oldest Catholic institution of higher education in the northeastern United States, and the third-oldest university in New York. The Bachelor of Arts in Social Work (BSW) major at Fordham is a 33-credit program. All students are expected to complete the major in two years on either a full-time or part-time basis. The major consists of: eight required classes taken in sequence; a year-long, 600-hour Fieldwork Practicum; and an Integrative Seminar integrating classroom knowledge with your experiences in the field. The first year consists of four classroom courses and faculty advising, and the second year consists of two generalist social work practice courses, two research classes, the Field Practicum and Integrative Seminar, and faculty advising. Fieldwork takes place in the second year. The 600-hour course consists of: a 570-hour practicum in generalist social work practice in an agency setting; and 30 hours of the Integrative Seminar that meets every other week.
The Integrative Seminar is a required course that meets 15 times during your senior year. It is limited to 15 students, all in the BSW program. The seminar is a supportive learning community, which features a variety of learning experiences including discussions, brief lectures, student presentations, and guest speakers. Finally, Fordham's Centers and Institutes help to further their mission to promote human rights and social justice: The Beck Institute on Religion and Poverty partners with New York City interfaith religious and lay leaders who are moved to alleviate poverty in NYC's affluent society. Children FIRST supports agency-based practitioners to promote practice innovation in agencies and organizations serving children and families. Fordham Center for Nonprofit Leaders educates nonprofit leaders to become successful managers.The Institute for Women and Girls works to promote gender equality by addressing all forms of discrimination against women and girls locally and globally. The National Center for Social Work Trauma Education and Workforce Development helps prepare social workers for trauma informed and evidence-based practice. Finally, The Ravazzin Center empowers social workers and communities to meet the needs of an aging society through geriatric social work research.
Tuition: $47,317
Program Website
#21  North Carolina State University (Raleigh, NC)

Founded in 1887, North Carolina State forms one of the corners of the Research Triangle together with Duke University in Durham and The University of North Carolina at Chapel Hill. It has an enrollment of more than 34,000 students, making it the largest university in the Carolinas. The Department of Social Work is housed in NC State's College of Humanities and Social Sciences, the second -largest college in the university. Their social work faculty span a range of disciplines, including communication studies, English, foreign languages and literatures, history, philosophy, public and international affairs, sociology and anthropology. The BSW at NC State has a curriculum that incorporates a professional foundation that includes: Social Work Practice; Human Behavior and Diversity; Community Social Services; Social Policy; and Research Methodology for Social Workers, among others.
NC State's students, faculty and staff are diverse in backgrounds and experiences. The Department of Social Work is committed to incorporating diversity in teaching, research and service learning. They welcome students from diverse backgrounds to apply. Diversity enriches NC State's educational programs and promotes social responsibility. They uphold the rights of students from different cultures and with different abilities to participate in their programs. The department holds an annual symposium around hot topics within the discipline. A selection of topics include: "Nothing to Add: White Silence in Racial Discussions"; "Advocacy 101: Don't Mourn, Organize!"; "The Untold Story: Women and Incarceration"; "Muslims in North Carolina: What's the Real Deal?"; and "An Open Discussion in Policing and Community Engagement". Finally, there are study abroad opportunities, including a summer trip to Botswana.
In-state tuition: $9,058
Out-of-state tuition: $27,406
Program Website
#22  Syracuse University (Syracuse, NY)
Founded in 1870, Syracuse University is a private research institution that, although it is now independent of any official religious affiliation, traces its roots back to the early Genesee Wesleyan Seminary and Genesee College. The undergraduate professional social work degree is a bachelor of science (B.S.) in social work. The goals of the undergraduate program are: To prepare undergraduate students for competent and effective generalist professional practice by developing the requisite social work knowledge, values, and skills; and to prepare undergraduate students for continuing professional education and/or graduate education. The social work program is based on the concept of ecological systems, which holds that the fundamental focus of social work practice is on the transactions of people and their environments and the constant state of reciprocity in which each shapes the other. Social work intervention aims to promote the progressive forces and minimize the regressive forces in those transactions. The curriculum incorporates instruction in five professional foundation areas: social welfare policy and services, human behavior in the social environment, research, social work practice, and field practicum. Instruction in these areas builds upon liberal arts preparation in the humanities, the social and behavioral sciences, and the natural sciences.
The School of Social Work strives to help students make informed and purposeful decisions to pursue academic study and careers in social work. This requires an opportunity to study social work and gain direct contact with social work agencies. Therefore, the curriculum repeatedly brings students into contact with social workers and administrators in local human service agencies. Their Office of Field Instruction has long-standing relationships with more than one hundred human service agencies, offering opportunities for students to train in human service and government organizations, school systems, correctional facilities, mental health clinics and hospitals. Opportunities for research with faculty abound, with topics including childhood bullying and school violence, combat-related PTSD, family caregiving, aging issues, and disability issues among many others. Seniors complete a year long internship, working 16 hours per week at a social service agency.
Tuition: $43,318
Program Website
#23  Rutgers University – Newark (Newark, NJ)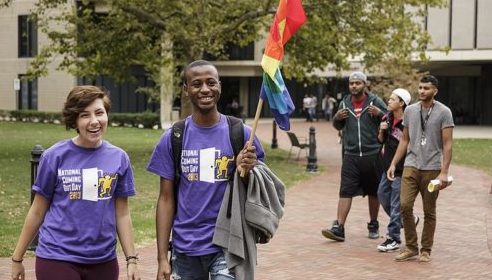 Founded in 1766 in New Brunswick, Rutgers – Newark is the eighth oldest college in the United States, and one of three regional campuses of Rutgers University, the public research university of New Jersey, located in the city of Newark. The mission of the Rutgers-Newark Department of Social Work prepares students to become BSW level generalist professionals to carry out the mandates of the social work profession with a diversity of client systems and with the most vulnerable members of society. With a focus on the urban environment, the program seeks to develop a cadre of competent generalist practitioners who: Have a passion and a calling for the profession; Understand and adhere to social work ethics and values; Exhibit respect for diversity, demonstrate cultural awareness and competency; Advocate for social and economic justice; Contribute to and influence policy and research; and engage in life-long learning.
The major is offered full and part-time. Additionally, courses are available in the evening and a limited number on Saturday. Opportunities for research and involvement with special projects are available with individual faculty members and through independent study. There are a number of active Social Work student organizations as well as supervised internships that take place over one semester of the Junior year and both semesters of the Senior year. Required courses for the major include courses from the varying fields of: Sociology, Psychology, Biology, and Political Science. Finally, students receive the BA degree. The transcript indicates the major as social work. The BA in social work is the same as the BSW degree.
In-state tuition: $14,107
Out-of-state tuition: $30,048
Program Website
#24  Michigan State University (East Lansing, MI)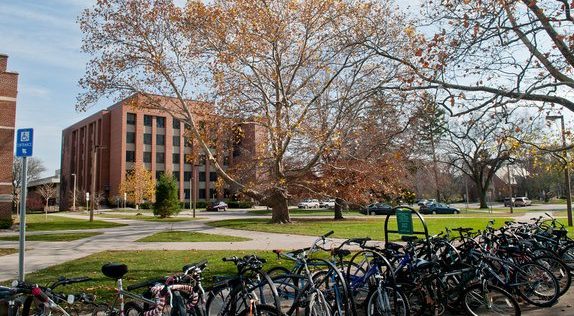 Founded in 1855 as a model for land-grant universities, MSU is currently one of the largest universities in the United States (in terms of enrollment) with 50, 543 students. In the BASW Program, class size is small and faculty members are accessible and interested in students. Yet, BASW students also have access to all of the activities and resources of a Big Ten University and the beauty of this special campus. MSU's BASW Program is the best of small college caring and big University diversity and excitement. The School of Social Work is connected to multiple social science disciplines through the MSU College of Social Science. The MSU Social Work curriculum will provide the generalist foundation that will prepare graduates for work in multiple social work settings. There will also be opportunities for gaining special knowledge in areas such as child welfare, gerontology, law and social work, infant mental health, and other areas so that students have both a strong foundation for practice and can pursue areas of special interest.
The School has relationships with over 1,000 social service agencies across the state, which provides a rich array of potential field placements. MSU is strategically located in the state capital. The School recognizes the inter-connectedness and collaboration between policy and practice, politics and human needs and resources, and a systemic perspective on human and organizational behavior. With easy access to the capital, BASW students will have special opportunities to engage in advocacy projects and build advocacy and political skills. One of the signature opportunities of the MSU BASW Program is to be engaged in practical research projects, working side-by-side with other students and faculty-to advance knowledge in areas of social work practice and community improvement. A record number of BASW students are becoming involved in faculty-led research projects. The School provides multiple opportunities for students to creatively learn through the use of instructional technology. The School prepares students to understand and use technology relevant to social work practice of the future. Finally, The School of Social Work offers three optional certificate programs for the upper level majors: Certificates in Aging; Diversity Achievement; and Child Welfare.
In-state tuition: $14,063
Out-of-state tuition: $37,890
Program Website
#25  Catholic University of America (Washington D.C.)

Founded in 1887, the Catholic University of America is a private university located in Washington, D.C., and the only institution of higher education founded by the U.S. Catholic bishops. They assert that their vital work embodies Pope Francis' call to serve people in poverty and those who are oppressed in society. It is this work that animates their learning community. The School's values of justice, charity and service are directly derived from Catholic Social Teaching and the values of the profession of social work. The collective scholarly record of the School includes research in child welfare, family strengthening, trauma, domestic violence, poverty, and aging, to identify just a few of the important areas of social work research. At the School of Social Service, classes are small—translating to a high degree of student–faculty interaction and individualized attention. Social work students are mentored by faculty from their first day through graduation and beyond.
The undergraduate social work curriculum is designed to prepare students for (1) generalist social work practice, under supervision, in public welfare agencies, general and mental health hospitals, courts and probation departments, family and children services agencies, neighborhood and community action agencies, and other settings; (2) graduate social work education; and (3) leadership roles in community efforts in social welfare. The student organization of social work students offers the opportunity to get to know other students on campus who have similar interests. The student group, BASSO (bachelor's student association), helps students get to know each other. The group engages in a variety of service projects throughout the year. The mission of the National Catholic School of Social Service is to educate students from diverse faiths and cultures who in their professional endeavors will embody the values of social justice, service, and scholarship. This mission is grounded in the justice and charity foundation of Catholic social teachings and the tradition of a modern university that welcomes all forms of human inquiry.
Tuition: $40,932
Program Website
#26  Arizona State University (Tempe, AZ)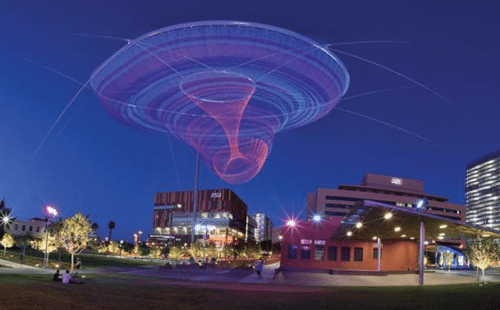 Arizona State University is a public metropolitan research university on five campuses across the Phoenix metropolitan area. One of the largest universities in the country, ASU has 72,000 students enrolled. ASU's BSW program is offered on the Downtown Phoenix campus, West campus and in Tucson. The curriculum focuses on such roles as advocacy, referral, casework and problem-solving functions. In addition, a major thrust and identity of the program is to prepare graduates for case management positions, a strong emerging trend in Arizona and other states. Social work practitioners are committed to the enhancement of individual, family and group problem-solving capacities and the creation of a more nurturing, just and humane social environment. The undergraduate curriculum leads to a Bachelor of Social Work. Juniors and seniors majoring in social work focus on social work courses in social policy and services, human behavior in the social environment, social work practice, research and field instruction in community agencies. In addition, majors take elective courses in related areas.
The program prepares students to be generalist social work practitioners, focusing on advocacy, referrals, case management and problem-solving functions with individuals, groups, families, organizations and the community. Field Education is offered concurrently with academic study. Students complete an internship placement in a social service agency under the guidance and supervision of an experienced professional social worker called a Field Instructor. The Child Welfare Education Programs at ASU are a collaborative effort between Arizona State University, School of Social Work and the Arizona Department of Child Safety. They are funded by the Child Welfare Field Education and Student Support Project, a Title IV-E grant. Students involved in the programs receive financial assistance while pursuing their degrees in social work. In return, students commit to work for Arizona's Department of Child Safety (DCS) upon graduation. There are financial assistance programs for both BSW and MSW students. The financial assistance represents an investment in the DCS workforce and in the vulnerable families of Arizona.
In-state tuition: $10, 522
Out-of-state tuition: $27, 372
Program Website
#27  University of Pittsburgh (Pittsburgh, PA)

The University of Pittsburgh (commonly referred to as Pitt) is a state-related research university located in Pittsburgh, Pennsylvania. In 1787 after the American Revolutionary War, it was founded on the edge of the American frontier as the Pittsburgh Academy; it was renamed as the University of Pittsburgh in 1908. For most of its history, Pitt was a private institution, until 1966 when it became part of the Commonwealth System of Higher Education (a public-private hybrid system). Students in Pitt's School of Social Work learn the knowledge, skills, and values to engage in culturally competent practice with diverse populations and communities. They learn to critically analyze personal, familial, and environmental factors affecting practice settings and practice techniques, and to advocate for those who confront barriers to achieving their fullest potentials. The mission of the School of Social Work is to advance knowledge and to apply that knowledge for the fulfillment of human potential through the prevention and amelioration of social problems. The School is committed to promoting the values of social and economic justice. Recognizing the complexities of contemporary society, the School dedicates itself through its educational, research, and public service activities to advocating for a society that respects the dignity and achievement of all individuals, families, and communities.
Although the School is known nationally for its Center on Race and Social Problems and its model training and research programs in child welfare, it is equally regarded as a leader in overall education of leaders in the field. Since 2001, the BASW Program has offered the Child Welfare Education for Baccalaureates (CWEB) program as an educational opportunity for undergraduate social work majors to prepare for employment in one of Pennsylvania's 67 public child welfare agencies. The School of Social Work is also committed to developing undergraduate professionals and supporting agencies to serve older adults through its Aging Initiatives & Programs. The BASW Program is offered as an upper-division (i.e., junior and senior years only) academic major, underscoring the program's commitment to a strong liberal arts base. Finally, the university also offers a Bachelor of Philosophy in Social Work, which creates the opportunity for social work majors to engage in research and scholarly work toward a more rigorous baccalaureate degree traditionally reserved for the graduate level.
In-state tuition: $18,618
Out-of-state tuition: $29,758
Program Website
#28  Loyola University Chicago (Chicago, IL)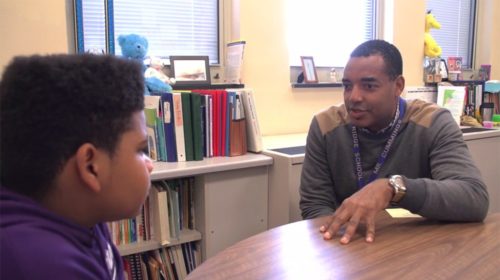 One of the largest Catholic universities in the nation, Loyola University Chicago is a private American Catholic research university located in Chicago, Illinois that was founded in 1870 by the Jesuits. Loyola University Chicago's School of Social Work educates students to become leaders in the profession. Within a learning community dedicated to excellence in scholarship and service, students select a curriculum focused in clinical, organizational, community, and social justice issues. Loyola University Chicago offers one of the few combined BSW/MSW degree programs in the United States that allows full-time students to complete both an undergraduate and graduate degree in social work in just five years. Many first-year MSW requirements are completed during the student's undergraduate years, therefore the MSW degree portion of the program, conferred through Loyola's School of Social Work, can be completed in much less time than normally required to earn a MSW in social work.
All students who plan to graduate with a BSW must fulfill the requirement of a one-year practicum in a community agency. Field coordinators are college or university social work faculty members with MSW degrees and a minimum of two years of work experience. BSW students must complete a minimum of 480 supervised hours of field experience in order to complete the program requirement. Students, faculty and staff have a shared responsibility for championing social and economic justice for all members of society. This includes a commitment to anti-racist and anti-oppressive practice in order to eliminate personal and institutional discrimination, ensure access to needed resources and opportunities for all persons, especially those who are disadvantaged or disenfranchised. Power, oppression and privilege are examined, and students, faculty and staff are expected to be respectful of the opinions of others while at the same time striving to attain the ideals of social justice.
Tuition: $39,492
Program Website
#29  University at Albany (Albany, NY)

The State University of New York at Albany, also known as University at Albany, is a public research university founded in 1844. It is a part of the State University of New York (SUNY) system. The School of Social Welfare (SSW), created in 1965, boasts a faculty that consistently ranks among the top five schools of social work in the U.S. for research and scholarship and per capita productivity. The curriculum at the Albany School of Social Work provides a foundation for clinical practice, organizational development, and academic research. Students hone their skills to a high level – in areas from individual counseling to social welfare policy – through fieldwork at hundreds of agencies throughout New York's Capital Region. Hallmarks of the school include its dedication in the area of gerontological social work, the creation of aging friendly communities, the improvement of pathways to higher education for inner city youth and families, the creation of family support agendas for the region, and re-professionalization campaigns in child welfare.
Features of the Albany SSW include its NIDA-funded Child Welfare, Drug Abuse, and Intergenerational Risk Research Center and its centers for aging, which include the Institute of Gerontology, the Center for Excellence in Aging Services, and the Internships in Aging Program. Other features include the Center for Human Services Research, the Social Work Education Consortium — which addresses child welfare and welfare workforce development and research — and the T.E.C.H. Center, devoted to aiding the development of electronic communication capacity within human service agencies. Senior Year Students complete the Social Work Practice sequence with Social Work Practice III and IV. In addition, they take the two-term sequence of Field Instruction in Social Welfare I and II (see below), an Integrative Field Seminar as well as Organization and Community Theory followed, in the second term, by Introduction to Social Policy Analysis.
In-state tuition: $10,423
Out-of-state tuition: $25, 503
Program Website
#30  Baylor University (Waco, TX)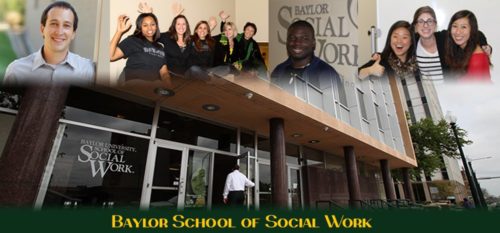 Baylor University (BU) is a private Baptist university in Waco, Texas. Chartered in 1845 by the last Congress of the Republic of Texas, it is the oldest continuously-operating university in Texas and the largest Baptist university campus in the world. The undergraduate degree in the Diana R. Garland School of Social Work is based on a liberal arts education. Course work includes: social work methods, skills and techniques; theories of individual, family and community development and functioning; social policies, advocacy and social justice; and research for social work practice. Students take part in a 480-hour internship in a community agency in their senior year. A unique aspect of the program is the Board of Advocates, which meets quarterly and consists of 29 members from across the country who bring a variety of professional, social, institutional and denominational experience to the work of the School.
Baylor's BSW Capstone consists of a weekly seminar that focuses on the preparation and presentation of a professional portfolio of learning that is reflective of the social work curriculum, and on the entry of students into the social work profession. Additionally, the Dyer Ethics Workshop, held annually in the Fall, is a workshop featuring a guest speaker who addresses ethical situations in social work practice. There is also a School of Social Work Student Organization for students to gain additional community support. Finally, Baylor's School of Social Work has recently started a video series entitled "Faculty in Cars Getting Coffee", which is a spin on Jerry Seinfeld's popular new venture, "Comedians in Cars Getting Coffee."
Tuition: $38,120
Program Website
#31  University of Missouri (Columbia, MO)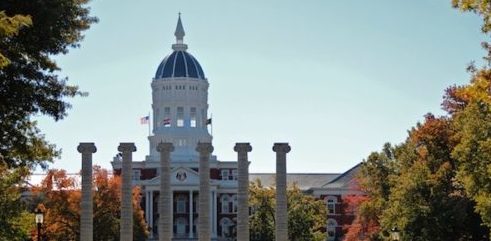 The University of Missouri is a public research university located in Columbia, Missouri. It was founded in 1839 as the first public institution of higher education west of the Mississippi River. The MU School of Social Work prepares students to help people participate more fully in relationships, work and community life. Graduates help others maintain hope and seek solutions during difficult times, and they are advocates for social and economic justice. The mission of the MU School of Social Work is to promote leadership for social and economic justice by preparing students for professional excellence and leadership in practice, research, and policy. We have an increasingly diverse society that the Social Work profession warmly embraces while others would prefer a more selective and restrictive society. The resultant marginalization and oppression of these population groups has produced social inequities that places the lives of many people at risk and diminishes their overall quality of life. Fortunately, social workers are there to meet those needs and to address the root causes that result in this marginalization in the first place.
Following a national trend recognizing the undergraduate degree in social work as the first professional practice degree in the field, the bachelor of social work degree was offered at MU in 1975. Alums from Mizzou's School of Social Work work across the entire service system in tackling these issues – as case managers in shelters, counselors and therapists in residential settings, program directors and executive directors in agencies serving these populations, and as researchers and policy advocates – all seeking to address the root causes. During the six-credit-hour (400 clock hours) course, students spend 24 hours per week (usually Monday, Wednesday and Friday) in a field placement agency assigned by the director of field education. Students spend the other two days on campus. Students typically complete the practicum during the third (fall) semester of the Professional BSW Program.
In-state tuition: $11, 008
Out-of-state tuition: $26, 596
Program Website
#32  Luther College (Decorah, IA)

Luther College is a private liberal arts college located in the vibrant town of Decorah in Northeastern Iowa. Established as a Lutheran seminary in 1861 by Norwegian immigrants, the school today is an institution of the Evangelical Lutheran Church in America. The primary objective of the social work major at Luther is to prepare students for employment in beginning generalist social work practice. The liberal arts foundation at Luther fits well with a career in social work, where it serves as a basis for lifelong learning. Social work faculty are united with students for one purpose: to make a difference in people's lives. The secondary objective of the Social Work program is to prepare students for graduate (MSW) study. Skills and knowledge for lifelong learning and active citizenship are included. The Social Work Program at Luther College is grounded in the history, purposes, and philosophy of the social work profession including the concept of person-in-environment. The core values of the social work profession that shape the Luther Social Work Program are: service, social justice, the dignity and worth of the person, the importance of human relationships, integrity, competence, human rights, and scientific inquiry.
Luther takes seriously its mission to "practice joyful stewardship of the resources around us." Green campus operations, partnerships with local businesses, and academic courses that incorporate sustainability have earned Luther a number of environmental leadership awards, including a 2012 Second Nature Climate Leadership Award. A student-to-faculty ratio of 11:1 gives students an exceptional classroom experience, and Luther's faculty also mentor students, act as advisers, and learn and research in collaboration with students. Graduates are prepared to be culturally competent lifelong learners, active citizens, and advocates for social and economic justice who can think critically, use scientific research-based interventions, make sound ethical judgments, respect human diversity, and serve as leaders in strengthening the service delivery system, as they strive to empower people in their environments. The program and its faculty also contribute to knowledge in the field, provide leadership and expertise to strengthen the social service system, and work for the common good in an ever-changing society.
Tuition: $41,020
Program Website
#33  James Madison University (Harrisonburg, VA)

James Madison University is a public research university located in Harrisonburg, Virginia. Founded in 1908, the university is situated in the Shenandoah Valley. The Department of Social Work is committed to the following: Preparing students to work effectively in a broad spectrum of social service agencies by providing an environment geared to addressing poverty, multiple forms of oppression, social injustice, and other human rights violations; Preparing students for advanced academic study by providing an environment geared toward achieving academic excellence; Advancing excellence and integrity through the development of high quality academic programs as well as contributions to professional knowledge and service; and responding to the profession and the university's service region by providing supportive services and continuing education opportunities. James Madison University seeks to be the model of the ENGAGED university: engaged with ideas and the world. The Social Work Department at JMU has a long history of involvement with the community.
During their BSW curriculum, social work students will complete a minimum of 530 hours of service in human services agencies in the local community, the Shenandoah Valley, and sometime internationally In addition, JMU has a unique center that brings together a number of community services right on campus – the Institute for Innovation in Health and Human Services – which provides opportunities for students and faculty right on campus, allowing strong partnerships with the local community. In addition to the BSW degree, the social work department offers three minor programs – Family Studies, Gerontology and Nonprofit Studies – designed for a variety of majors across the university, such as psychology, health services, business, political science and many others. Each minor requires a capstone course which allows students to focus their learning in a particular area to prepare for employment and/or graduate education.
In-state tuition: $10,342
Out-of-state tuition: $26,116
Program Website
#34  San Diego State University (San Diego, CA)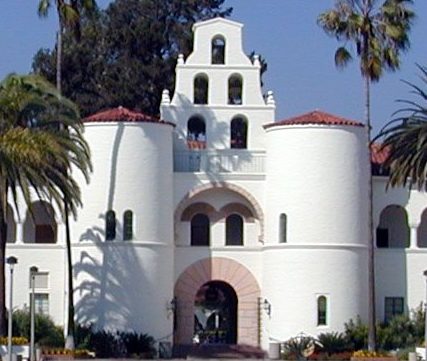 San Diego State University is a public research university in San Diego, California, with a student body of 34,688. Founded in 1963, the SDSU School of Social Work was the first school of social work in what is now the 23 campus California State University System. The School of Social Work emerged in response to a need for more professionally educated social workers for the public welfare sector of the state of California. The School, with over 600 students, is one of the largest professional schools on campus. The School of Social Work has graduated over 7,000 social workers who carry professional leadership responsibilities in the social service arena not only in California but also around the world. While most graduates have earned a license in social work (Licensed Clinical Social Worker – LCSW), many are executive administrators in social service organizations. The Department of Gerontology joined the School of Social Work in 2011.
The preparatory coursework for this major includes a basis in the liberal arts requiring classes in human biology, economics, public health, psychology, sociology, statistics and Social Work. The upper division curriculum encompasses course work in Social Work practice, human behavior, cultural pluralism, social policy, macro level practice, and research.  All social work majors are required to participate in an international experience to increase awareness of cross-cultural issues, global health, economic, political, cultural, social services, and health challenges experienced by local populations in international environments.  Finally, through a competitive process, social work BASW and MSW students committed to careers in public child welfare may apply for education support in the form of stipends or educational reimbursements. Upon graduation, conditions of the support are satisfied after a successful employment period within a California public child welfare agency.
In-state tuition: $7,460
Out-of-state tuition: $19,340
Program Website
#35  Whittier College (Whittier, CA)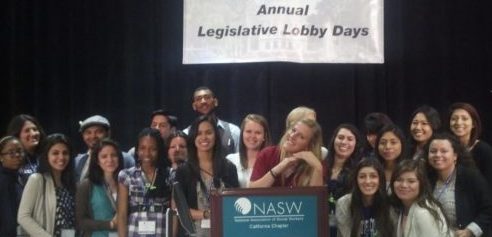 Whittier College is a small private liberal arts college in Whittier, California with approximately 1,725 students enrolled. The discipline of social work provides opportunities for enacting liberal arts values such as critical thinking, problem-solving, and effective communication, as well as Whittier College's historical commitment to "practical idealism." With awareness of the major social and technological changes taking place in today's society, Whittier's social work program prepares students for entry-level positions in generalist social work practice, where they can effectively respond to the variety of human welfare needs prevalent in contemporary society. The program specifies a common base of liberal arts courses to be taken prior to enrollment in core foundation courses. Foundation courses are sequenced over three years – many of which have a community partnership as part of the course; the program culminates in the senior year with an intensive, professionally-supervised field practicum, and an integrative seminar that seeks to assess the outcomes of the social work training.
When a student takes a social work course, he or she is likely to be collaborating with clients and staff of agencies such as schools, mental health centers, family service agencies, and homeless rehabilitation centers. You could be helping a young child learn to read, create a garden with people who experience homelessness, assessing community needs for an agency, working with parents to improve family literacy, developing fair employer practices, or assisting families in locating resources for health and behavioral health. In each case, you are working for social and economic justice, an essential theme in our college and social work culture. In addition to the community partnerships, each social work senior interns in a social service agency two days a week for the entire academic year. Seniors become a valued member of an agency's professional staff, providing valuable services to clients as they strengthen their social work knowledge, values and skills. The Department of Social Work offers a May Term course in partnership with universities and social agencies in Copenhagen, Denmark, that explores the diverse methods that foreign countries use to address child and family well-being.
Tuition: $46,120
Program Website
#36  University of Maryland – Baltimore County
The University of Maryland, Baltimore County (UMBC), the campus on which the Baccalaureate Social Work program resides, was established in 1966. As a mid-size research university, UMBC has the programs and facilities of a larger institution while retaining the flexibility and personal nature of a much smaller campus. The University of Maryland School of Social Work links with the University of Maryland, Baltimore (UMB) School of Social work in offering undergraduate and graduate level programs. Social work students benefit from the numerous and varied social service programs and agencies located in the greater Baltimore-Washington region.
The University of Maryland School of Social Work, Baccalaureate Social Work Program strives to graduate students who are prepared to engage and work with diverse populations at all levels of practice. Implicitly and explicitly, the program provides a learning environment that supports our diverse student body as they demonstrate their ability to embrace difference in their skills, knowledge, and attitudes. Each of our courses includes content on diversity, oppression, discrimination, or inequality through lecture, discussion, or an assignment.  An array of opportunities to supplement the BSW degree are offered ranging from Africana Studies to Visual Arts. A tradition of close faculty-student collaboration exists in the study of a variety of social work issues such as health care, addictions, service provision to families and children, and welfare reform.
In-state tuition: $11, 264
Out-of-state tuition: $24, 492
Program Website
#37  Monmouth University (West Long Branch, NJ)
Monmouth University is a private university located in West Long Branch, New Jersey. Founded in 1933, there are about 4,400 full-time and 260 part-time undergraduate and 1,750 graduate students, as well as 302 full-time faculty members. The university's student-to-faculty ratio is about 14:1. Because of the university's relatively small student population, class sizes are capped between 20 and 35 and no classes are taught by teaching assistants. The Social Work program at Monmouth University has been designed to provide an understanding of human diversity and society as well as prepare students for careers in Social Work. Using a curriculum that concentrates on generalist social work practice, the primary mission of the undergraduate Social Work program is to prepare students for beginning professional level social work practice.
Building upon the liberal arts base, the social work curriculum incorporates and integrates content in five professional foundation areas: Human Behavior and the Social Environment, Social Welfare Policy and Services, Research, Social Work Practice and Techniques, and Field Placement. In each of these five areas, content on professional ethics and values and oppressed populations is included. In addition to the core social work courses, there are supporting classes which supply additional knowledge and background to aid in the effective training of competent social workers. Monmouth's small average class size encourages interaction and discussion. It also allows more direct contact with senior faculty members who act as mentors. At Monmouth, students are given the individual attention necessary to develop professional skills. The faculty members in the Department of Social Work combine strong academic credentials (as teachers and researchers) with practical experience.
Tuition: $36,733
Program Website
#38  Virginia Commonwealth University (Richmond, VA)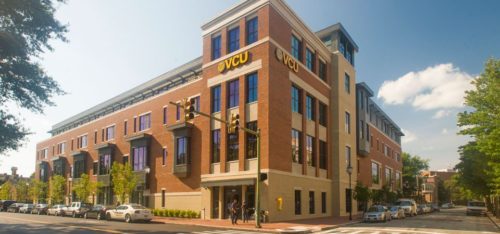 Founded in 1838, Virginia Commonwealth University (VCU) is a public research university located in Richmond, Virginia. The School of Social Work was founded in 1917 and stands as the first school of its kind in the South, as well as one of two programs in Virginia (and only 39 nationwide) to offer bachelor's, master's and doctoral degrees in the discipline. VCU's program is one of the largest accredited, comprehensive social work programs in the U.S. For nearly 100 years, VCU Social Work students and world-class faculty have engaged the city of Richmond, Virginia, and surrounding communities in a constant effort to inspire change and advocate social and economic justice and understanding. They have forged lasting connections with more than 500 human and social service organizations throughout Richmond and the state, allowing students to engage in field experiences that match their passions and future ambitions.
VCU's small class sizes afford students the room and time to connect with their teachers and each other, to fully contemplate where their true passions lie and to reflect on their shared experiences.  VCU's advanced standing option allows those interested in pursuing graduate study the opportunity to apply to the school's Master of Social Work Program and complete their graduate degree over the course of three continuous semesters, following their undergraduate work. Each semester, the School typically has 250 to 300 B.S.W. students. Classes average about 25 to 30 students per class. None of VCU's social work courses are in large lecture-style classrooms.
In-state tuition: $13,076
Out-of-state tuition: $31,608
Program Website
#39  Colorado State University (Ft. Collins, CO)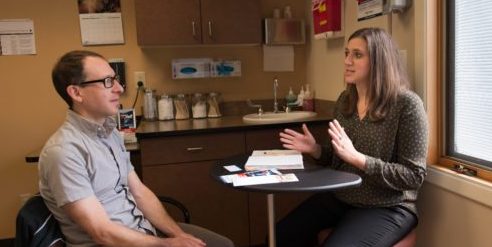 Colorado State University is a public research university located in Fort Collins, Colorado and is the flagship university of the Colorado State University System. The current enrollment is approximately 33,058 students. The Mission of the BSW program at CSU is to prepare graduates for professional and ethical Generalist practice with an emphasis on entry-level social workers who are able to work across all system levels. This is accomplished through preparing social work practitioners who are able to practice in complex, diverse, and dynamic settings and environments and to promote human rights and individual, community, and global well-being. Emphasis is placed on the use of interdisciplinary evidence-based knowledge and skills for ethical, culturally competent, and socially and economically just interventions.
Colorado State offers a study abroad experience filled with exploration and travel, but more crucially offers an experience rich with cultural immersion and personal growth. Experiential learning in another country can improve skills in problem-solving, communication, and adaptability. It broadens horizons while building one's resume, making students more marketable to future employers. The School of Social Work offers summer trips to Costa Rica and India. Another unique component at CSU is their Social Work Advocacy Day. Additionally, social work students will often double major in criminology, psychology, human development and family studies, or Spanish. Finally, Social Work in Action is a student organization run by social work students. It is open to any CSU student. SWA does service projects, has social gatherings and holds discussions of current social issues.
In-state tuition: $11,052
Out-of-state tuition: $28,346
Program Website
#40  Azusa Pacific University (Azusa, CA)

Founded in 1899, Azusa Pacific University (APU) is a private, evangelical Christian university located near Los Angeles in suburban Azusa, California. The BSW program at APU seeks to develop competent generalist social work practitioners who can apply the knowledge, values, and skills of social work, while integrating a Christian perspective, in order to enhance the well-being of diverse individuals, families, groups, organizations, and communities, advancing social justice locally and globally. Students get to learn and grow within a nationally accredited program featuring a faith-integration approach, which includes courses that incorporate service-learning components. Coursework can include areas such as grant writing, family violence, addiction, mental health, criminal justice, and international social work.
95 percent of students receive some form of financial aid, such as scholarships, grants, and loans. Faith integration, student care, service, diversity, and religious expression combine to form the essence of Azusa Pacific's mission-driven community. APU's BSW program also features a Social Work Club whose aim is to connect social work students, faculty, and the surrounding community through meetings, events, and outreach to promote the profession of social work and the importance of social justice.
Tuition: $37,506
Program Website
#41  Elizabethtown College (Elizabethtown, PA)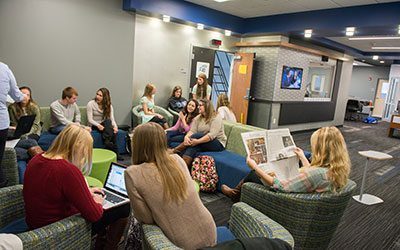 Elizabethtown College is a private residential college located in Elizabethtown, Pennsylvania. Founded in 1899, the university has an undergraduate student body population of approximately 1,900. Building upon the Elizabethtown College motto, "Educate for Service," the Social Work Department uses relationship-centered learning to provide a strong generalist social work education based upon a liberal arts foundation integrated with extensive field experience, to achieve the established competencies of social work. The first goal of the department is to prepare dedicated social workers who have integrated professional knowledge, values, and skills with an understanding of the intersection of cultural identities to promote social change and work for human rights worldwide. The second is to develop ethical social workers who can engage with multi-level systems to address structural inequalities and life challenges through an integration of the liberal arts and professional knowledge.
Students have the chance to double major in social work and interfaith leadership studies. They also get field experience starting in their first year, and will ultimately graduate with over 700 hours in the field by graduation. This is almost twice as much as required by the Council on Social Work Education. This is a true advantage when it comes to applying for jobs post-graduation, as few applicants have the variety, and quantity of, experience that Elizabethtown graduates do. Students stay involved on campus and in the world by participating in numerous on campus Department clubs and activities, as well as international service and internship experiences. Our students are encouraged to study abroad for a semester or during short-term, service-learning overseas trips led by faculty. About 50% of the 2016 class went abroad by senior year.
Tuition: $43,490
Program Website
#42  Ramapo College of New Jersey (Mawhaw, NJ)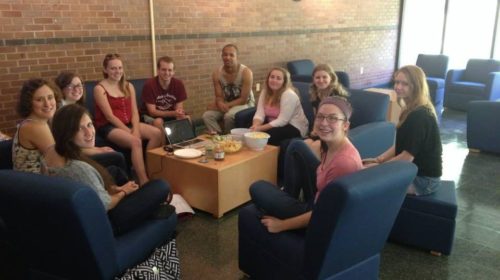 Ramapo College of New Jersey is a public liberal arts college located in Mahwah, New Jersey, near the Ramapo Mountains and just south of the New York state border. Ramapo College is sometimes viewed as a private college. This is, in part, due to its unique interdisciplinary academic structure, its size of just over 6,000 students and its pastoral setting in the foothills of the Ramapo Mountains. The College's mission is focused on the four "pillars" of a Ramapo education: international, intercultural, interdisciplinary and experiential (hands on). Social Work is committed to the development of a society which promotes equality, social justice, respect for human diversity, and adequate sustenance for all its members. The program develops skills for culturally competent social work practice, research, social service and social policy formation, and political advocacy in order to further this
Mission.
Courses include: Social Work Research Methods; Child Welfare; Community Mental Health; Contemporary Social Policy; Social Welfare & Law; and Aids: Social Perspectives. Students complete 600 hours over a two year period of field internship supervised by credentialed and experienced professionals in community agencies and organizations. In these placements, students practice the skills learned in classes. Social work majors at Ramapo have completed cooperative education programs with organizations such as Broadway House for Continuing Care, Paterson Family Success Center, Housing Authority of Bergen County, Huntington's Disease Society of America, Shelter Our Sisters, and the North Jersey Development Center. Students can also co-major or minor in a second field such as psychology, sociology, economics, political science, and/or minor in the areas of gerontology, women's studies, African-American Studies, ethic studies, and substance abuse.
In-state tuition: $13,698
Out-of-state tuition: $22,563
Program Website
#43  University of Oklahoma (Norman, OK)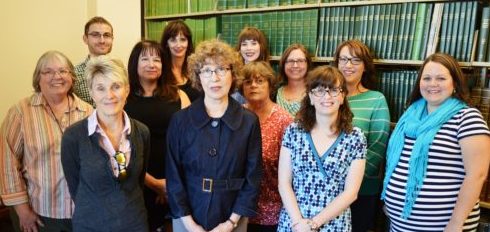 The University of Oklahoma is a public research university in Norman, Oklahoma. Founded in 1890, it had existed in Oklahoma Territory near Indian Territory for 17 years before the two became the state of Oklahoma. There are currently 31,250 students enrolled. In keeping with its mission statement, the University of Oklahoma Anne and Henry Zarrow School of Social Work strives to reach people, populations or communities that experience considerable vulnerability and injustice within Oklahoma and the broader society. BSW students come into the program having completed a set of prerequisite courses and then enter into two years of social work courses. Certificates opportunities include: Women's and Gender Studies; Graduate Certificate in Public Health; and Social Work with American Indians.
With a Field Education office on both the Norman and Tulsa campuses, placements are coordinated across Oklahoma in over 300 affiliated agencies offering students direct learning experiences with individuals, families, groups, and communities. Practicum placements occur in a wide range of setting types, such as: Health, both medical & mental health (hospitals and clinics, plus, counseling centers and inpatient facilities); Children and Family (OKDHS – Child Welfare, school social work and youth prevention programs); Correction (adult prisons, rehabilitation and juvenile programs); Community-Based (Homeless services, food pantries and community outreach to minorities ); Public Health and Assistance (county health departments, medical associations and tribal programs); Aging/Gerontology (hospice, grandparent support and OKDHS – Adult Protective Services); Disabilities (state networks, inpatient units and group homes); and Policy (state agencies, state commissions, legislative affiliates and legal services).
In-state tuition: $8,770
Out-of-state tuition: $21,970
Program Website
#44  Skidmore College (Saratoga Springs, NY)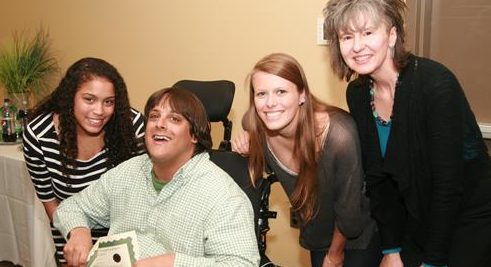 Skidmore College is a private, independent liberal arts college in Saratoga Springs, New York. Approximately 2,500 students are enrolled at Skidmore. Skidmore's BSW major has two primary objectives: to prepare students for beginning-level generalist social work practice and to prepare students for graduate study in social work. The social work curriculum integrates knowledge of human behavior, social welfare policy, and research with the values and skills of the social work profession. A liberal education involves an appreciation of the relationship between the past and the present, an understanding of the social world, and the ability to communicate orally, in writing, and across cultures, as well as reasoning scientifically and quantitatively. Study in the liberal arts produces a deepened sense of self, and most profoundly, a commitment to lifelong learning. Social work practice rests on the liberal arts; the profession depends on broadly educated, reflective practitioners who integrate knowledge and ways of knowing from multiple disciplines, and who are committed to a life of curiosity, inquiry, and learning.
The Social Work Department's mission is to prepare students for entry-level professional generalist practice. It envisions that its graduates will become leaders through the provision of social work services that promote human rights and social and economic justice. It further holds the expectation that its graduates will contribute to the empowerment of people/groups that experience oppression and discrimination. Skidmore prides itself on students' connections to the community. Bridges to Skidmore College is a collaboration between Saratoga Bridges and Skidmore College in which Bridges participants and Skidmore students attend brief, accessible lectures delivered by Skidmore faculty on the college campus on a biweekly basis. Additionally, the Social Work Department works closely with the Saratoga Vital Aging Network and the Adult & Senior Center of Saratoga on events that bring the community's elders together with Skidmore students.
Tuition: $52,446
Program Website
#45  Portland State University (Portland, OR)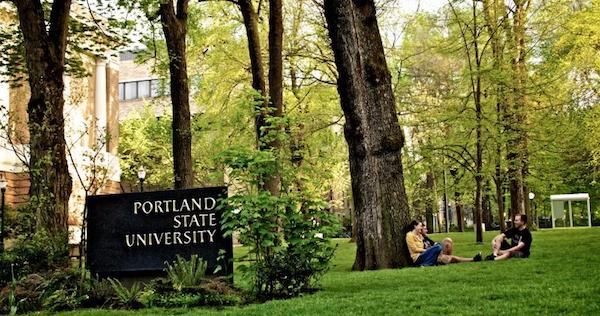 Founded in 1946, Portland State University is a public research university located in the southwest University District of downtown Portland, Oregon. The university has a student enrollment of 28, 241. Social work is at the forefront of 21st century employment and education trends because it combines social theory with practical, hands-on experience. Students in PSU's BSW Program gain knowledge and skills that will enable them to work with individuals, families, and larger communities, accessing services, providing support, and promoting social, racial, and economic justice. The program offers either a Bachelor of Arts (B.A.) or a Bachelor of Science (B.S.) degree with a major in Social Work. PSU has a campus in Portland and, beginning in Fall 2018, will admit students to the new BSW Hybrid program. Students will take their junior year classes online and attend face-to-face classes in their senior year in Eugene, Oregon.
The BSW Program at Portland State University prepares undergraduates to become entry-level professionals who will work in a wide variety of community based, human services organizations, both public and private. Graduates work in a number areas of practice, including policy and advocacy, direct practice, research, and education. Social workers also work across a diverse array of settings, programs, and initiatives, including child welfare, mental health, healthcare, aging, substance use, immigration, corrections, juvenile justice, anti-racism, anti-violence, and anti-poverty. Portland State offers a Four-Year Degree Guarantee—a pledge that full-time freshmen who sign an agreement will get the support and courses necessary to graduate in four years. While anyone can declare a major in the School of Social Work, students are required to be admitted into their major in their Junior year in order to take major requirements. Participation in the Four-Year Degree Guarantee program is not a guarantee of admission to a major.
In-state tuition: $8,337
Out-of-state tuition: $24,852
Program Website
#46  Providence College (Providence, RI)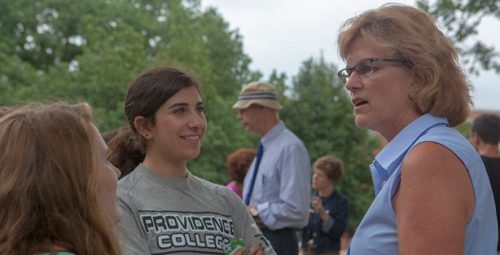 Providence College, with an enrollment of 4, 587, is a private Roman Catholic university located about two miles west of downtown Providence, Rhode Island. Providence's educational promise is that the focus always will be on the student. A nationally accredited program with a personal touch, small classes, individualized advising, and collaborative research remain trademarks of our program. Small class size results in genuine mentoring relationships between students and teachers and customized attention based on individual learning styles and learning needs. Coursework in the Social Work program focuses on human behavior across the lifespan and in social systems; social problems and the significance of the forces that affect important social policies and policy development; the appreciation of diversity and work with diverse populations; populations at risk; the nature of the professional helping relationship; theories, methods, and skills for problem-solving with individuals, families, groups, and communities; professional values and ethics; and research theory and methodology for use in evaluating practice, policies, and programs.
To develop cross-culturally competent, ethical social work professionals with a global perspective, Providence provides a semester of transformative, experiential learning in Cuernavaca, Mexico, focused on social and economic justice. This program offers students the opportunity to: learn directly from social work practitioners, social welfare policy makers, and community leaders; take part in fieldwork in a Mexican organization; meet CSWE EPAS competencies toward a BSW degree; develop Spanish language proficiency; and gain valuable knowledge and skills for working with diverse and immigrant populations.
Tuition: $45,400
Program Website
#47  University of Vermont (Burlington, VT)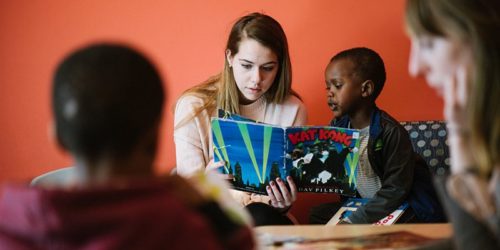 Founded in 1791, The University of Vermont is a public research university located in Burlington, Vermont. UVM's rigorous program prepares students for professional social work practice in a variety of settings. This is a classroom and hands-on learning experience that requires extensive self-reflection, processing and engagement. For those interested in understanding and working with people and communities based on people's strengths and guided by principles of human rights and social justice, UVM's Social Work program is a good fit. Their nationally recognized program is distinguished by: extensive field experience and service learning; interactive pedagogy; small cohort model; outstanding, personalized advising; and international experiences.
UVM's personalized advising ensures that students always have a home base on campus. Students are assigned a full-time faculty member as their academic adviser for the entire time they are in the program. All courses are structured for interactive classroom discussion. Students are actively engaged with the course material through case studies, simulated exercises, role play, presentations, and more. Throughout the program, students will meet social workers who work in a variety of roles, and students will have a variety of opportunities for service learning in community-based social work settings. During their junior and senior years, students are in a "cohort model" of education, where they progress through their academic program together. Cohorts participate in social work courses together as a group. In their senior year, students participate in a supervised field-practicum of 15-20 hours per week over two semesters (450 total hours).
In-state tuition: $15,096
Out-of-state tuition: $38,160
Program Website
#48  Texas Christian University (Fort Worth, TX)

Established in 1873, Texas Christian University is a private university in downtown Fort Worth, Texas, with an enrollment of 10, 394. Boasting a student/faculty ratio of about 13:1, TCU offers a personal education experience set in a progressive university community within a large, diverse metropolitan area. The School of Social Work is located in the Harris College of Nursing and Health Sciences. The mission of the TCU Department of Social Work BSW Program is "to prepare ethical and competent generalist social worker practitioners who promote human rights and economic and social justice with diverse clients in a variety of setting in the global community."
Students may undertake an interdisciplinary program with a double major in Social Work and another major, even when different degrees are involved (BA and BS). Programs such as Social Work and Religion Studies, Social Work and Psychology, and others require faculty advisers in both fields to coordinate course and degree planning. TCU also offers a study abroad option in beautiful Seville, Spain. Students take part in hands-on service-learning at social service agencies around Seville. Students will also be immersed further into the culture by living with a host family. This interdisciplinary program between the Department of Social Work and the Department of Nutritional Sciences focuses on civic and social responsibilities related to the global problem of food insecurity. Students will compare and contrast food insecurity and strategies for addressing this social problem through community service-learning in Fort Worth, Texas and Seville, Spain.
Tuition: $44,760
Program Website
#49  Seattle University (Seattle, WA)

Founded in 1891, Seattle University (SU) is a Jesuit Catholic university located in the First Hill neighborhood of Seattle, Washington. SU is the largest independent university in the Northwest US, with over 7,500 students enrolled in undergraduate and graduate programs. The Jesuits believe what you do with that knowledge is just as important. At Seattle University, students are encouraged to grow personally and spiritually, testing their values, developing a sense of responsibility for themselves and their community, and learning about making ethical choices in their lives. They learn to balance self-reliance with interdependence, knowledge with spirituality, and mind with heart. At Seattle University, students gain the knowledge and skills to effectively collaborate, advocate, and assist people of all ages and from diverse communities.
Students educated for generalist practice are prepared to assist clients from an ecological and systems perspective, which locate the focus of work within the person in the environment interaction. Together these perspectives influence and inform the elements of practice by situating the difficulties and remedies within the nested systems (i.e., micro, mezzo, and macro) and the interactions between the systems. In Seattle University's preparation of generalist practitioners, students are taught and trained to engage in community, organizational, and civic efforts to enhance client system well being through systemic change. Social Work skills for generalist practice are based on a strength-based perspective and empowerment theory within a process of planned change. Practice that incorporates empowerment theory views the client as possessing the capacity for change and central to the process. The 9-month, 450-hour field practicum is a required 3-quarter course taken throughout your senior year.
Tuition: $39,690
Program Website
#50  Cedar Crest College (Allentown, PA)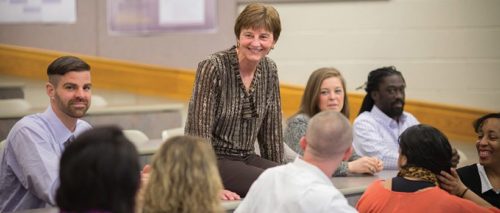 Cedar Crest College is a private liberal arts women's college in Allentown, Pennsylvania with an enrollment of 1, 885 students. Founded in 1867, the college is historically tied to the United Church of Christ, though it remains academically independent. The Social Work Program seeks to provide students with a liberal arts perspective and a particular focus on the development of women. The Social Work Program is philosophically guided by a holistic approach to practice that includes the spiritual dimension of the human condition. The program is also committed to preparing professionals who will work to alleviate poverty, oppression, and discrimination through a dedicated advocacy for social and economic justice.
Recent social work graduates of Cedar Crest College have been employed as medical social workers in hospitals, as social workers in nursing homes, as psychiatric social workers in mental health settings, as counselors in substance abuse and family service agencies, as employee assistance counselors in occupational settings, and as social workers in child welfare, day care, and Head Start agencies. The capstone experience for the social work program will be the required field practicum (SWK 339, Field Education in Social Work I) in which students apply theoretical knowledge gained from professional social work courses as well as from numerous liberal arts foundation courses they have completed. This course consists of a 450-hour field placement at a social service agency during the student's senior year.
Tuition: $36,225
Program Website