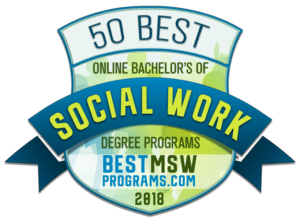 For those interested in a helping profession, a Bachelor's of Social Work degree is a great place to start. However, life circumstances don't always allow for the time spent on campus that a residential degree demands. Getting a portion or the entirety of your degree online can be a great solution for those with scheduling limitations.
The following schools and programs are meant for those in this exact situation. We have compiled a list of bachelor-level programs (not all Bachelor's of Social Work) that are administered partially or fully online and are suited for entry-level social work occupations or as a precursor to a top online Master's in Social Work degree program.
Latest Program Rankings
Our unique ranking is based on a number of factors: overall academic quality and reputation; tuition averages; and curriculum depth, breadth and innovation.
#1  California State University at Chico (Chico, CA)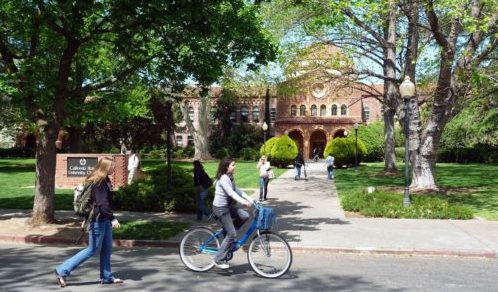 California State University, Chico is the second-oldest campus in the 23-campus California State University system. It is located in Chico, California, about ninety miles north of Sacramento. The Chico School of Social Work offers a distributed learning bachelor of social work (BSW) degree completion program for Northern California residents. Coursework is delivered in an accelerated two-year or part-time three year hybrid format that combines online and face-to-face weekend courses. Students complete 67% of the course content online and 33% in class by coming to Chico campus two weekends a semester. Upon completion of the program students will have a foundation of knowledge and skills to access, analyze, plan, evaluate, and treat clients from diverse backgrounds in various settings and systems.
The Distributed Learning BSW Two-Year and Three Year Programs provide the same fully-accredited curriculum as the traditional program. The social work program begins every Fall and consists of 60 total units and 480 hours of field education practicum experience. A total of 120 semester units are required for the Bachelor's Degree. Students enrolled in the Social Work programs (BASW/MSW) at California State University, Chico are offered the opportunity of completing their field practicum in one of the Northern California Superior Region counties.
Average Yearly Tuition: $7, 348
Program Website
#2  Western New Mexico University (Silver City, NM)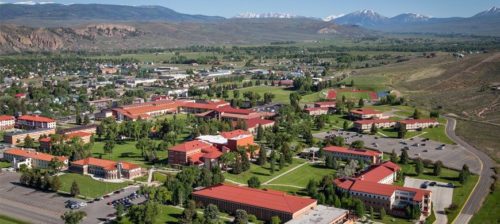 Western New Mexico University is a public university located in Silver City, New Mexico. WNMU's online BSW Program emphasizes the core social work values of service, social justice, dignity and worth of the person, importance of human relationships, integrity, and competence in a caring and nurturing environment. Small class sizes are important to Western. Courses are taught by professors who are licensed professional social workers; Faculty have actually practiced social work, and they are willing to share their experiences in the classroom.
Applying to the B.S.W. program is easy. Applicants to the program should meet the following criteria: be admitted to Western New Mexico University; and have at least a 2.5 cumulative grade point average. Online students don't ever need to come to campus. All courses can be taken from home/work, and the practicum can be done in the student's area. Students find and recruit the supervisor, and WNMU's Field Directors will help take it from there. Most folks have used Skype, or something similar. Some courses are like that, with some of the students in various communities across the US sitting at their own computers.
Average Yearly Tuition: $7, 724
Program Website
#3  Briar Cliff University (Sioux City, IA)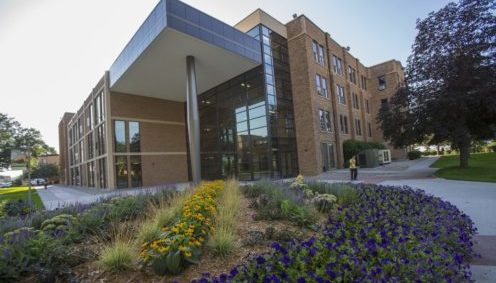 Briar Cliff University is a private, Franciscan, Roman Catholic, liberal arts university located in Sioux City, Iowa. Since 1974, Briar Cliff's Social Work Program has been accredited by the Council on Social Work Education. Briar Cliff's social work faculty are experienced, well-respected and published in the field. But most importantly, they're passionate about making students an agent of change. In the program, students work directly with caring instructors in weekly personal mentoring, assessments and course advising.
Briar Cliff's CSWE-accredited online BSW degree completion program is an independent, intensive study with the same competencies, practice behaviors and learning objectives as an on-campus program. Most coursework is offered in a convenient, online format using a cutting-edge online learning platform. Veteran faculty advisors are with students every step of the way, including weekly, one-on-one mentorship meetings. It all leads up to a local, 450-hour field internship — real, hands-on experience in the student's own community. Students don't ever need to come to campus. All courses can be taken from home/work. Students work with a Field Director, who offer guidance through the process from beginning to end.
Average Yearly Tuition: $13, 020
Program Website
#4  Humboldt State University (Arcata , CA)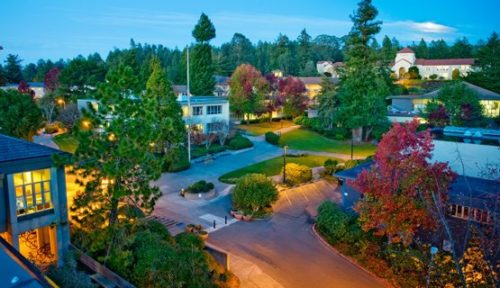 Humboldt State University is the northernmost campus of the California State University system, located in Arcata, Humboldt County, California. The Distributed Learning (DL) Program in the Department of Social Work at Humboldt State University provides an opportunity for students who would not otherwise have access to higher education. Many individuals in rural communities are already invested in serving their local organizations or tribal programs, and the decision to relocate in order to obtain a degree would potentially create a hardship for the community being served. The DL (also referred to as online) programs follow the same curriculum content as the campus-based programs.
While the majority of course content for DL students is fully online, all students come to campus for a mandatory orientation at the beginning of their program and then once a year to participate in our January Intensive. This intensive is typically held over the Martin Luther King, Jr. weekend, just prior to courses beginning. The BASW DL program builds on multiple contexts of learning to develop effective and ethical social workers. Distributed Learning is not simply online education. It is education that is interactive, locally based, networked, student-centered, and also online. It is education designed around knowledge about effective and transformative adult learning. Students who are participating in the Distributed Learning program complete the same requirements for field education as on-campus students. Additional support is provided the semester prior to field placement in order to research and secure an appropriate field placement in the community.
Average Yearly Tuition: $8, 250
Program Website
#5  Northwestern State University (Natchitoches, LA)
Northwestern State University of Louisiana (NSU) is a four-year public university primarily situated in Natchitoches, Louisiana. The online Bachelor of Social Work degree (BSW) at NSU prepares graduates for immediate entry into direct social work and human services positions. Additionally, the degree allows graduates going on to Masters-level (MSW) social work programs, in many cases, to pass over approximately one-half of the MSW courses. The program is fully accredited by the Council on Social Work Education (CSWE). The program provides a generalist foundation that is transferable among the different fields of practice, populations, and problem areas. Faculty stand ready to engage students, advise them academically, help think through career choices, consider further social work education, and even chat about their own experiences.
Most distance courses involve a combination of online lectures, reading course content and referring to textbooks. Additional activities may include online class meetings via WebEx, writing term papers, writing essays, and responding to questions posed on discussion boards. NSU's social work program, which has been in existence since 1970, assists students in developing the knowledge, skills, competencies, and values to effectively help people confront and resolve personal problems and public issues. The online Bachelor of Social Work degree (BSW) prepares graduates for immediate entry into direct social work and human services positions.
Average Yearly Tuition: $9, 600
Program Website
#6  Bemidji State University (Bemidji, MN)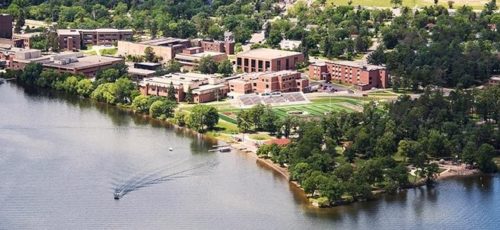 Bemidji State University (BSU) is a public state university in Bemidji, Minnesota, located on the shores of Lake Bemidji. Students in Bemidji State's largely online Bachelor of Social Work program have access to the same rigorous, fully accredited degree program as on-campus students. The program is delivered in an engaging and challenging online learning environment that utilizes an innovative learning management suite. Courses are taught by highly credentialed on-campus faculty who focus on giving students personal attention and feedback that will bring the benefits of the classroom to the online experience.
The online bachelor of social work is attained through a cohort-based largely online format, with on-campus classes held three to four times each semester. Students must also complete a 480-hour internship in a social service organization. This internship can be completed in the student's home community (either full-time in one semester or part-time over two semesters). The BSW program equips students with a generalist background in social work while emphasizing an understanding of human interactions in various cultural environments. Students graduate prepared for entry level social work practice as well as for graduate study. Through BSU's blended-delivery program (called SWIM – Social Work Integrated Model), students travel to the BSU campus just one Saturday each month for face-to-face dialogue and to learn practice skills. All remaining coursework is completed online.
Average Yearly Tuition: $8, 678
Program Website
#7  Brandman University (Irvine, CA)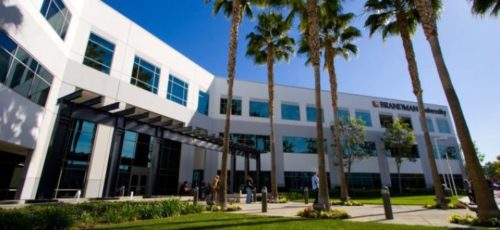 Brandman University is a private, non-profit regionally accredited institution that provides educational opportunities for working adults. Brandman offers fully online degree and certificate programs, providing the same high quality education of face-to-face classes in a flexible format that lets students plan coursework around their busy schedule. Finding a top online college that offers affordable tuition, year-round sessions, and a variety of online degree programs is not easy, but Brandman University meets all those criteria. They encourage prospective students to experience their online course demo and see how it differs from other online universities.
Online college courses are developed in the Brandman University iDEAL ™ model (Instructional Design for Engaged Adult Learning). Online students receive the same quality of education and attention to detail as Brandman's on-campus students. Brandman's CSWE-accredited online BSW degree focuses on real-world experience and prepares students for professional social work careers in a variety of settings, including clinical research, community outreach and nonprofit or government organizations. Online college students communicate with classmates and professors in a virtual environment and are able to access all student support services, including admission, financial aid and registration, to help stay on track for graduation.
Average Yearly Tuition: $13, 798
Program Website
#8  Brescia University (Owensboro, KY)

Brescia University is a private Catholic university located in Owensboro, Kentucky. The Bachelor of Social Work Degree Completion Program, one of Brescia University's destination programs, is designed to provide an efficient and high quality delivery of social work theory and practice courses. The BSW Program contributes to the University's mission by the strong emphasis on understanding people, a willingness to help others, understanding cultural diversity, and assisting in improving the quality of life of individuals, groups, and communities. Brescia University's degree completion programs require each student to have completed 45 credit hours to qualify for the bachelor's level admission. For those who don't have 45 credits, Brescia's Associate in Human Services online degree will help meet the enrollment requirements. The Bachelor of Social Work Degree Completion online program from Brescia University offers flexible courses, affordability, a CSWE-accredited program, and an adult-friendly campus.
The Bachelor of Social Work Degree Completion online program provides a way for individuals who are seeking employment in the field of human services or a related area to complete their bachelor's degree in social work and prepare them for further graduate studies. For students who have already met the minimum GER of Brescia University and who have 86 transferable credits (21 in 300-400 level courses), the program can be completed in about two years. Those who have not met these requirements may take longer to complete the degree. The online social work program also assists in providing GER credit for those students who meet the criteria for taking online courses at Brescia.
Average Yearly Tuition: $14, 370
Program Website
#9  Campbellsville University (Campbellsville, KY)

Campbellsville University (CU) is a private university in Campbellsville, Kentucky. CU's Baccalaureate Social Work Program stresses academic excellence and personal growth within a nurturing, Christian environment. The program expands the University's mission in advancing students toward continued learning in all aspects of life with specialized emphasis on the professional application of generalist social work practice. Scholarship, leadership, and Christian service are practiced as a part of the baccalaureate program with encouragement and emphasis placed on continuation throughout life. Students learn the fundamentals of the complex social work field, including social policies, crisis intervention and marriage and family relationships. Graduates understand how to be effective social work professionals and how to approach clients from a standpoint supported by ethical and Christian ideals.
Since the degree program is fully online, it offers the flexibility and convenience students need to succeed. This program includes 120 hours of study. Although the completion time will depend on the amount of transfer credits brought to CU, the program can be completed in as little as two years. Students seeking a Bachelor of Social Work from Campbellsville University must conduct 450 hours of direct field practice at an approved agency while the Core Curriculum consists of 42 credit hours. One hundred and thirteen hours will be conducted during each field practicum course. Campbellsville University is accredited by the Southern Association of Colleges and Schools Commission on Colleges (SACSCOC) and its BSW program is CSWE-accredited.
Average Yearly Tuition: $11, 970
Program Website
#10  Huntington University (Huntington, IN)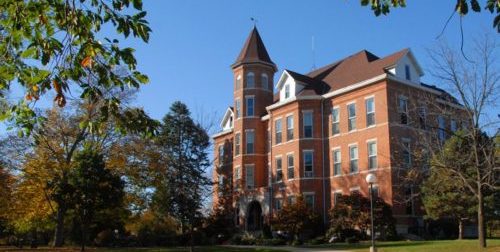 Huntington University is an institution of higher education in Huntington, Indiana, that is affiliated with the Church of the United Brethren in Christ. Huntington's CSWE-accredited bachelor's of social work program focuses on the foundational values of the profession which are service, justice, integrity, dignity and worth of the person, importance of human relationships, and competence. The program addresses the current needs of individuals, families, groups and communities, allowing students to be globally aware and locally active. The program provides entry into the social work field and the capacity to become licensed in any U.S. state. Through classroom instruction, community service, global connections and field experience, students are prepared for entry-level generalist social work practice or for the pursuit of a master's degree in social work.
Classes are offered in an accelerated five-week format, with classes held one night a week. Online classes allow for maximum flexibility with no requirements of being online at specific times. 128 credit hours are required for a bachelor's degree. Social Work students are also required to complete fieldwork for their degree. Located near Fort Wayne, Indiana's second-largest city, Huntington University is located on a park-like, contemporary lakeside campus, covering more than 160 largely wooded acres. It also features more than $30 million in new facilities since 1990, including a state-of-the-art science building, arts center, and residence halls.
Average Yearly Tuition: $11, 450
#11  Indiana Wesleyan University (Marion, IN)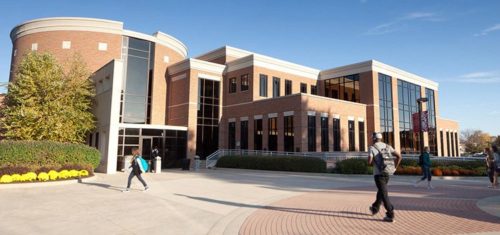 Indiana Wesleyan University is a private, evangelical Christian, liberal arts university headquartered in Marion, Indiana, that is affiliated with the Wesleyan Church denomination. The mission of IWU's Social Work program is to equip students to enhance human well-being and to meet basic human needs. Students gain first-hand knowledge regarding individuals, families, groups, communities, and organizations in order to better understand their environmental impact. Graduates will be prepared for entry-level, generalist social work practice through a variety of classroom, volunteer, and field experiences. IWU's College of Adult and Professional Studies Social Work program is offered online, and is tailored to meet the unique needs and experiences of working adults. It brings IWU's Christian mission and vision, as well as an accredited Social Work program, to everyone.
Indiana Wesleyan University's program has been accredited by the Council on Social Work Education (CSWE) for over 25 years. The virtual classroom is the online version of the on campus Social Work program. Students receive individual attention from instructors, interact with other students, and are part of the IWU community of learners. Through the use of various media, students are able to learn from real world Social Work scenarios and case studies. Instructors combine academic credentials with professional expertise while cohort groups provide mutual support to social work students. Finally, Bachelor of Social Work students are eligible for Advanced Standing in an accredited MSW program.
Average Yearly Tuition: $11, 940
Program Website
#12  Metropolitan State University of Denver (Denver, CO)

Metropolitan State University of Denver is a public university located in Denver, CO. Beginning in Fall 2016, the Department of Social Work offers a fully online social work option for students who reside in Colorado. Students who are interested in a fully online option must indicate that intent on the BSSW Program application and be accepted into that option. Once accepted, the Office of Social Work Student Services will work closely with those students to ensure enrollment in online social work coursework. Students accepted into the online option may be required to participate in extracurricular seminars online.
The departmental mission is to provide an inclusive, inspiring environment for undergraduate, graduate and community education in social work, that is value driven, research informed, culturally responsive, academically rigorous and which links theory and practice. MSU Denver's diverse faculty members bring a wealth of social work practice experiences into face-to-face and online classes. Faculty have worked hard to create a BSSW program that supports students' diverse needs, that is rigorous and intellectually challenging, and that ultimately prepares students to step-into professional social work positions and create lasting change in our communities. The BSSW Program has been continuously accredited since 1997 by the Council on Social Work Education.
Average Yearly Tuition: $13, 512
Program Website
#13  Northern Arizona University (Flagstaff, AZ)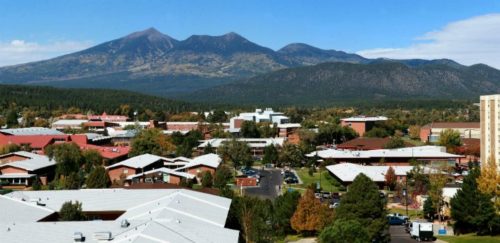 Northern Arizona University is a public research university with a main campus at the base of the San Francisco Peaks in Flagstaff, Arizona. The mission of Northern Arizona University Social Work Program, grounded in the history, purpose, and values of the profession, is to educate competent generalist social workers for practice with diverse populations and multi-level social systems in local, regional and global contexts. The generalist practice for which we educate is based on social work knowledge, values, and skills; geared to practice with rural and Indigenous populations of the Southwest; and, focused on addressing poverty, structural racism, and oppression; providing leadership in promoting human rights and social and economic justice; and service with vulnerable and underserved populations locally, regionally, and globally.
The Extended Campuses of Northern Arizona University delivers a respected, affordable university education to students wherever they want to learn. Through its statewide community campuses, extensive online options, innovative programs and passion for student success, NAU-Extended Campuses empowers busy people to advance in their careers and make a difference in their communities. NAU's online Social Work bachelor's degree program is CSWE accredited, which means you can opt-out of up to 12 credit hours if you choose to pursue a master's degree in social work. As of 2012, Extended Campuses students accounted for roughly one-third of NAU's total population. To receive a bachelor's degree at Northern Arizona University, students must complete at least 120 units of credit that minimally includes a major, the liberal studies requirements, and university requirements.
Average Yearly Tuition: $9, 562
Program Website
#14  University of Alaska Fairbanks (Fairbanks, AK)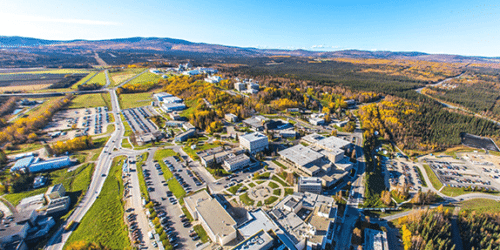 The University of Alaska Fairbanks is a public research university in Fairbanks, Alaska. Rooted in core social work values, UAF educates generalist social work practitioners to promote the health and well-being of individuals, families and communities, emphasizing the diversity and uniqueness of rural Alaska. In addition to the campus-based delivery method, the department offers a CSWE-accredited distance delivery option that enables students from across Alaska to earn their B.A. in social work from their home communities. The statewide distance delivered courses maintain the same curriculum content, structure, and accreditation standards as the campus based program. Courses vary only in the means of delivery, and in some cases slight changes in assignments are tailored to meet the village communities' unique needs. Classes are conducted primarily through audio-conferences. The use of the audio conference model for teaching replicates the reality of practice in bush Alaska. Client assessments, team meetings, and family sessions are routinely conducted through audio conference.
The University of Alaska Fairbanks (UAF) Social Work Cohort is a distance delivery model specific to rural Alaska students, who are either working in or have experience with the social service field. The students come to Fairbanks for a week at the beginning of each semester and three days at the end of the semester to receive intensive classroom instruction. The rest of the course is completed through audio conferences. This model allows rural students to form a bond and build an educational support network with fellow classmates, while receiving course instruction not only from the university instructor, but an Alaska Native Elder as well. This method of instruction has been highly successful as it incorporates both western and traditional approaches to learning. The overall mission of this model of delivery is "growing our own" practitioners–meaning instead of having a revolving door of well-intentioned practitioners in and out of rural Alaska in a year or less, we are "growing our own" practitioners from the rural communities themselves, who know the community intimately and are committed to staying.
Average Yearly Tuition: $7, 520
Program Website
#15  University of Texas at Arlington (Arlington, TX)

The University of Texas at Arlington is a public research university located in Arlington, Texas. The UTA School of Social Work promotes the highest standards of integrity, and excellence in research, teaching and service, and creates collaborative scholarly and educational opportunities for students and the community, with the goal of achieving a just society. There are 3 categories of coursework required for the BSW Degree. For students in the Online Cohort, Core Curriculum requirements are completed either before entering the cohort or during summers and mini-mesters while students are proceeding through the cohort. Students consult with an advisor to create a plan for completing the Core Curriculum. The BSW Degree plan is designed to prepare students for a generalist career in social work or to lay the foundation for you to pursue a Master's of Social Work.
The Office of Field Education facilitates students' assignment to an agency or organization where they gain practical experience. Students must complete a total of 480 agency-based hours across two semesters. So students will enroll in field education for two consecutive semesters and accrue at least 240 hours each term in the same agency. During each term, students meet in class with other students who are working in field placements. This class will meet on campus. It includes discussion, written assignments, and exercises aimed at strengthening skills as a social worker. Courses are taken online in a prescribed order; students complete the degree with the same cohort or group of students so as to build community and ensure a supportive environment as they proceed through the curriculum toward BSW completion. Courses are taken online but the order is at the student's discretion.
Average Yearly Tuition: $9, 952
Program Website
#16  University of Utah (Salt Lake City, UT)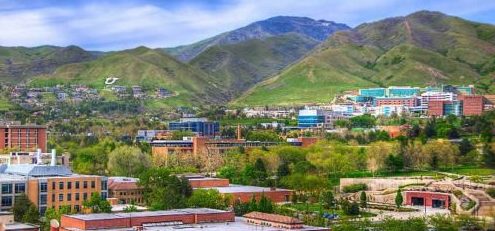 The University of Utah is a public research university in Salt Lake City, Utah. Within the College of Social Work, the Bachelor of Social Work Program educates and trains professional social workers to become the agents of change who work on behalf of society and their fellow human beings. More specifically, the BSW Program seeks to establish mutually respectful and supportive relationships with marginalized communities (e.g., people of color, indigenous and aboriginal communities, refugee and immigrant communities, LGBTQ communities, people with mental illness, and rural communities) to assist in the development of community leaders and programs needed to achieve social justice and improve the human condition of all community members.
At the University of Utah, online courses combine traditional online learning – where students study individually at home at their own pace – with interactive learning. Interactive learning increases engagement with classmates and instructor, as well as with the materials covered. In this manner it improves learning outcomes. Courses combine the flexibility of online teaching with the advantages and direct engagement of traditional teaching. Interactive learning comes in a variety of ways: group assignments; discussion forums; and peer reviews. Classes also offer multiple routes to stay connected and get help: email discussions with faculty; online discussions; phone and discussion thread office hours; Q&A sessions; and "real" office hours for those nearby.
Average Yearly Tuition: $8, 900
Program Website
#17  Union Institute & University (Cincinnati, OH)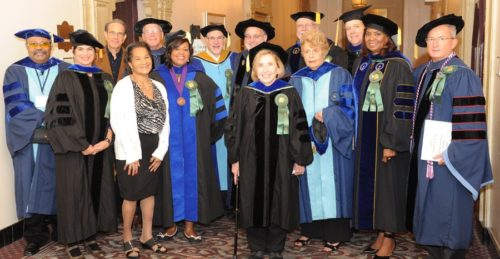 Union Institute & University is a private, non-profit research university that specializes in limited residence and distance learning programs. It is based out of Cincinnati, Ohio. The Bachelor of Science with a major in Social Work program is ideal for those seeking careers in child welfare, health care, youth education, medicine, mental health, addiction study/treatment, corrections, and juvenile justice. The two components of the curriculum—classroom and field—require knowledge about the theories and models related to human behavior and the social environment, social welfare policy analysis, multicultural social work, human diversity, social and economic justice, social work ethical standards, strengths-based practice, and research.
The major prepares students for generalist practice social work through personalized mentoring relationships and supervision with licensed, experienced social work faculty and community-based practitioners. The BSW program is administered online and involves 120 credit hours. Up to 90 credit hours are transferrable. Union Institute & University's major in Social Work prepares students for generalist practice with individuals, groups, communities, and organizations. Proudly accredited by the Council on Social Work Education (CSWE), UI&U's degree program applies a real-world approach and on-the-job training experience through a combination of online & fieldwork. Students form close mentoring relationships with experienced social work faculty and practitioners and gain an in-depth understanding of the clinical processes, generalist methods, and interventions used in public and private sector, community-based organizations.
Average Yearly Tuition: $12, 416
Program Website
#18  Dominican University (River Forest, IL)

Dominican University (DU) is a Catholic institution of higher education and research in River Forest, Illinois. Affiliated with the Sinsinawa Dominican Sisters, it offers bachelor's and master's degrees and certificate programs, as well as a PhD in library and information science. The Bachelor of Arts in Human Services is a fully online degree completion program designed for working adults who want to earn their degrees to advance in their careers. The BHS is an interdisciplinary program focusing on the fundamental skills of communication, research and data analysis, which apply to a broad range of fields. BHS graduates will be prepared to work in a wide range of fields from the private, public and nonprofit sectors. The concentration model allows students to develop specific skills to match their career goals. In addition, the rigorous foundation coursework will prepare students for graduate or professional school.
The Bachelor of Arts in Human Services requires 120 credit hours in the areas of general electives, proficiency requirements, general education requirements and major requirements. To be admitted to the program, applicants must have previously completed 30 college credits or receive a waiver from the Assistant Provost. Those 30 hours can be applied to general elective requirements. A student may declare up to two concentrations: Disability Advocacy; International Studies; Labor Relations; Sustainability Studies; Training and Development. Students also may petition for new concentrations to meet their specific career needs. Our online programs combine cutting-edge technology with over a century of tradition. Each week, students are expected to read about 100 pages, take a short online quiz, engage in online discussions with classmates and their instructor and complete a written assignment. Graduates will have a large portfolio of written work which can be used to demonstrate learning outcomes and abilities to employers and graduate/professional school admissions committees.
Average Yearly Tuition: $13, 500
Program Website
#19  University of North Dakota (Grand Forks, ND)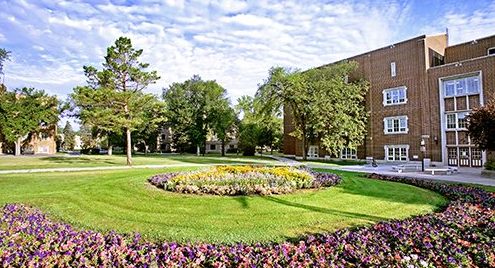 The University of North Dakota is a public research university in Grand Forks, North Dakota. UND offers an online Bachelor's in Social work Degree beginning every Fall. UND's Department of Social Work gives students: A pathway to a professional license in many states, including North Dakota; A versatile degree that will open the doors for a career in numerous settings, including child welfare, health, mental health, schools, aging and many more; Education and preparation to be an effective "change agent" to improve people's quality of life and well-being; and membership in a profession that believes in social justice and exists to make the world a better place.
This program is ideal for individuals with undergraduate college credits, an associate's degree or a bachelors in another field. UND offers online course options for those who need to fulfill Essential Studies or additional degree requirements. This is a great opportunity for anyone unable to commute to classes on campus. The program is fully online with a local field placement and live web classes held Tuesday and Thursday evenings. There is one required on-campus visit. The courses are based on a semester system with in-state tuition regardless of residency.
Average Yearly Tuition: $10, 560
Program Website
#20  Limestone College (Gaffney, SC)

Limestone College is a private four-year, liberal arts college located in Gaffney, South Carolina. Limestone College now offers its complete Social Work degree program online, making Limestone one of the few online programs in South Carolina. Students who qualify can enjoy the flexibility of obtaining their Bachelor of Social Work completely online or through a combination of both online and in-person classes. The mission of the Social Work Program is to prepare students for beginning generalist practice, using knowledge of professional self, social work values, and interpersonal skills to improve quality of life and effect social change. Limestone College offers a self-assessment tool designed to help students determine if an online program is right for them.
The Goals of the Limestone College Social Work Program are: To prepare traditional and nontraditional students for employment as beginning generalist social workers and to prepare them for graduate study; To provide access to beginning social work education to diverse individuals and groups of students who for economic, social, or geographical reasons would not be able to pursue a social work education elsewhere, and through this process promote cultural diversity; To prepare graduates who are aware of their responsibility to continue their professional growth and development by providing up-to-date content about social work practice with client systems of various sizes and types while providing the most current content regarding the social contexts of practice, the changing nature of those contexts, the behavior of organizations, and the dynamics of change at all environmental levels; and to integrate throughout the curriculum the values and ethics that guide professional social workers in their practice with special emphasis on social and economic justice.
Average Yearly Tuition: $13, 230
Program Website
#21  Kansas State University (Manhattan, KS)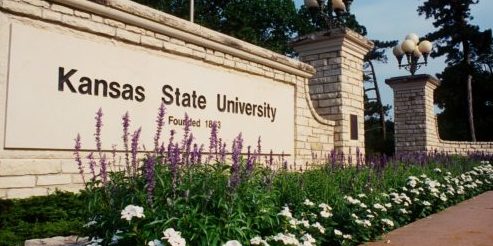 Kansas State University is a public doctoral university with its main campus in Manhattan, Kansas. The Bachelor's in human development and family science focuses on the processes underlying human development in a family context across the life cycle. Students learn to implement and assess programs and services designed to strengthen and enhance individual and family well-being. Students are allowed to establish a solid background in human development while studying a specific discipline of their choice. Individuals with degrees in human development and family science strive to serve the greater good along a specific academic discipline such as psychology, sociology, gerontology or women's studies and are employed in various social service arenas – for example, youth programs, family and community service programs, residential programs, the judicial system, Cooperative Extension, higher education, elder care facilities, and public health programs. Students can work with an academic advisor to customize their degree path toward their own particular interests.
Delivered online, the degree consists of 120 credit hours and brings quality educational options to adult learners at a distance. For 50 years, the Kansas State University Global Campus has provided affordable, accessible educational opportunities to meet the needs of students and professionals. Graduates who have completed all of the degree requirements including the internship series are qualified to apply for the Provisional Certified Family Life Education (CFLE) designation administered by the National Council on Family Relations. Kansas State University is accredited by the Higher Learning Commission of the North Central Association of Colleges and Schools. The human development and family science bachelor's degree is offered through the School of Family Studies and Human Services in the K-State College of Human Ecology.
Average Yearly Tuition: $12, 990
Program Website
#22  Montreat College (Montreat, NC)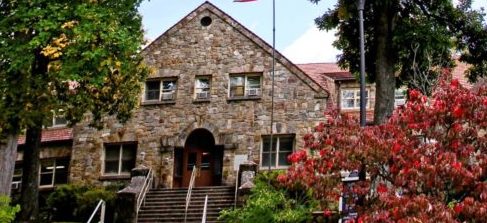 Montreat College is a private Christian liberal arts college located in the town of Montreat, North Carolina. As of the fall of 2015, Montreat's traditional campus student body consists of 461 undergraduate students. Montreat's Bachelor of Science in Psychology and Human Services degree allows students to gain an understanding of the leading theories, concepts, historical trends, and research methods in psychology; Study Psychology and Human Services from a Christian perspective; and get equipped with the knowledge, skills, and experience needed to work in social or juvenile services, counseling, Christian ministry, and more.
For over 20 years, the Montreat College School of Adult and Graduate Studies has been equipping adult students with the skills and tools they need to take the next step in their careers. And thanks to their four locations — Asheville, Charlotte, Morganton, and online — and our convenient scheduling options, getting your associate, bachelor's, or master's degree from Montreat College has never been easier. Montreat's Bachelor of Science in Psychology and Human Services program is offered in Asheville, Charlotte, Morganton, and online. Sample Courses include: Child and Adolescent Development; Abnormal Psychology; and Learning and Memory. This degree program is particularly well-suited for those interested in pursuing graduate studies in the clinical arena of social work.
Average Yearly Tuition: $11, 920
Program Website
#23  Spring Arbor University (Spring Arbor, MI)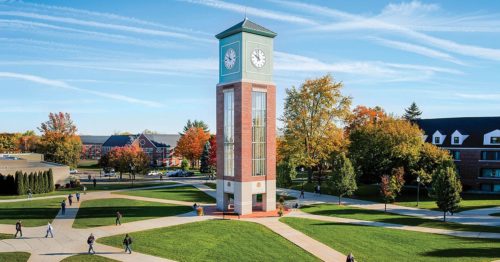 Spring Arbor University is a Christian institution of higher education located in Spring Arbor, Michigan. SAU's online Bachelor's in Social Work program prepares students to become competent, confident, engaged and ethical social workers who are committed to social and economic justice. Accredited by the Council on Social Work Education (CSWE), the online BSW emphasizes problem solving, values and ethics. Students develop the core skill set necessary to improve relationships, develop solutions and connect with clients on a deeper, more spiritual level. SAU's balanced online social work curriculum focuses on both theory and skill development. The program features small class sizes which allows students to connect directly with faculty and other students.
As part of the coursework, a faculty member serves as the program mentor, shepherding students through upper level courses and fieldwork internships. Key program learnings include: learning how to implement a planned care process in order to help people improve relationships and resolve problems; Gaining insight into the tactics used to intervene effectively while building an understanding of how people interact with each other and their environment; focusing on unique strategies for helping adults navigate the issues of aging, including changing family, work and retirement, faith, leisure, biological changes and health; discovering the organizational and communication skills necessary to effectively manage a successful volunteer program; building expertise as a social worker and learning how to work with children and those who have experienced trauma; finally, exploring the role of faith in social justice and how to secure one's place as a Christian in the social work world.
Average Yearly Tuition: $16, 950
Program Website
#24  Washington State University (Pullman, WA)

Washington State University is a public research university in Pullman, Washington. The online bachelor's degree in social sciences is the most flexible of WSU's online degree programs. Students can choose from a wide array of concentrations, study multiple disciplines, and often make the most of transfer credits. Concentrations are available in the following subjects: Administrative Studies; Anthropology; Communication; Comparative Ethnic Studies; Criminal Justice; Economic Sciences; History; Human Development; Political Science; Psychology; Sociology; and Women's Studies. Graduates have many career options, including law enforcement, education, government, and public service. The degree also provides a foundation for advanced degrees. All courses are available online.
Students have full access to: An academic advisor to help you reach your goals, from start to finish; 24/7 tech support; A dedicated student services staff; Student government; Free online tutoring and writing lab; Chances to meet other students at parties and one-credit seminars; Access to Global Connections: and webinars, live-streamed events, resources, and fun opportunities. Graduates have access to: A WSU diploma that's respected around the world; The pride of graduating from a top university; The skills needed to succeed in a global environment; and access to a worldwide network of alumni.
Average Yearly Tuition: $9, 992
Program Website
#25  Arizona State University (Tempe, AZ)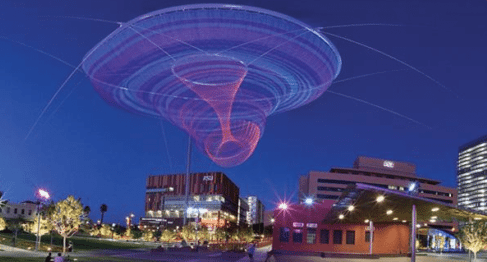 Arizona State University is a public metropolitan research university on five campuses across the Phoenix metropolitan area. The Bachelor of Arts in Community Advocacy and Social Policy through the School of Social Work is designed to offer students the opportunity to explore issues of diversity, oppression, and privilege and to examine advocacy and intervention strategies to engage in social change. While enrolled in the BA CASP online program, students focus on advocacy strategies by exploring, analyzing, and comparing social service systems and policies in depth and from an empowerment perspective.
Students learn to develop critical analyses of social policies and study how to create, implement, and evaluate advocacy strategies. Policy analysis and social change will be critical themes in developing an advocacy knowledge base, as they are equally important themes of prevention and social well-being. With a degree in Community Advocacy and Social Policy, students are prepared for positions in the social services arena, including social action; campaign work; community advocacy and policy; basic case management; staffing hotlines or warmlines; referral, recruitment, and volunteer coordinator positions; and, prevention and education efforts in a variety of settings. This degree will also prepare students to pursue graduate education in social work or other related fields.
Average Yearly Tuition: $12, 918
Program Website
#26  Pennsylvania State University (State College, PA)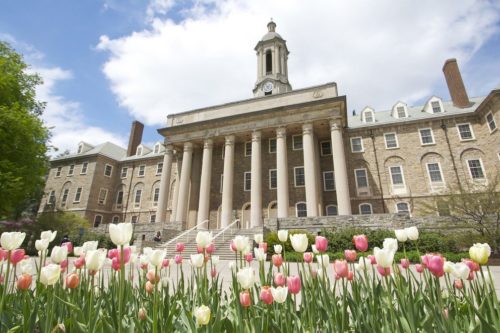 Pennsylvania State University is a state-related, land-grant, doctoral university with campuses and facilities throughout Pennsylvania. The online Bachelor of Science in Human Development and Family Studies (HD FS) degree with an option in Life Span Human Services from Penn State can help students learn how individuals change from birth to old age, how families and communities influence these processes, and how to apply this knowledge in order to develop, implement, and evaluate interventions designed to improve people's lives. Learn how to make a difference by advocating for new social policies and programs or developing new models to prevent and treat social, emotional, and behavioral problems. In addition, students gain practical, transferable skills that prepare them to interact with a wide variety of people throughout their career.
The online courses provide the flexibility and convenience to study around one's schedule. Skip the lengthy commute time without sacrificing beneficial interactions with knowledgeable, caring faculty. Learn from the experiences of fellow classmates without leaving the comfort of home. Students have the opportunity to study a wide range of human services and diverse populations while gaining an understanding of human development across the life span and the influences of the family and the community on development. Students learn how people change in response to their surroundings — within families, schools, communities, and the work place. Explore how evidence-based interventions improve lives. This may be an online degree, but preparing for a human services career requires experience working in the field with real people. HD FS students complete an internship at a human service organization in their community. The well-rounded curriculum can give students the basis needed to become a leader in human services.
Average Yearly Tuition: $17, 880
Program Website
#27  Southern New Hampshire University (Manchester, NH)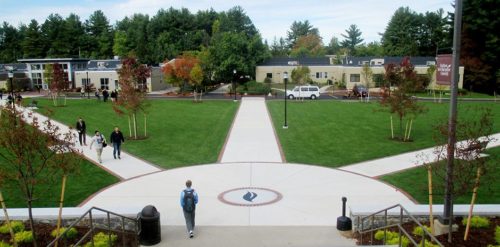 Master the art of advocacy and the fundamentals to effectively help others in need with an online Bachelor of Arts in Human Services degree from Southern New Hampshire University. Southern New Hampshire University is a private, nonprofit university situated between Manchester and Hooksett, New Hampshire. Earning a human services degree online at SNHU gives students more than an understanding of how compassion meets policy and process. It offers the personal rewards that come from helping to improve the lives of individuals, families or entire populations. SNHU's human services degree online courses are taught by practicing human service professionals who bring years of experience to their teaching. Students develop the research and communication skills needed to identify and assess community resources for clients, conduct community assessments, and interview and assist clients who need services.
Students graduate feeling prepared with the skills needed to enter the field of human services.The online bachelor's in human services program is also an excellent segue to a master's degree in counseling, human services, social work or another related field. Through authentic learning experiences, students practice and apply what they learn to gain the confidence and proficiencies to become a human services professional. Coursework covers assessment, evaluating client outcomes, advocating for policy change, developing a care plan and finding a career in human services. The bachelor's in human services requires the completion of a capstone experience. The capstone challenges each student to demonstrate how his or her new skills can be applied in a real-world setting.
Average Yearly Tuition: $9, 600
Program Website
#28  School removed by request
#29  Eastern Kentucky University (Richmond, KY)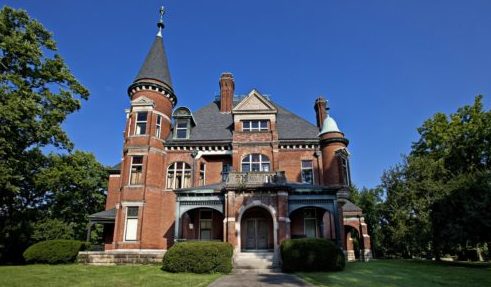 Eastern Kentucky University is a regional comprehensive institution located in Richmond, Kentucky. EKU's 100% online social work program is real-world focused, providing the opportunity for students to fulfill their passion for helping others in a high-demand field. Eastern Kentucky University is a regionally-accredited, brick-and-mortar institution that is ranked among the nation's best colleges and has been educating students for more than a century. Most EKU Online courses are offered in two 8-week terms in the fall and spring semesters and two 6-week terms in the summer. This accelerated schedule allows students to focus on two classes per term and still carry a full-time load over the course of the semester.
A bachelor's degree in social work (BSW) provides students with a strong academic foundation to become ethical leaders who advocate for social and economic justice. This versatile degree opens the door to a variety of career options and builds critical thinking, communication and problem-solving skills. EKU's program is an extremely flexible 100% online learning format comprised of accelerated 8-week terms, with courses beginning 6 times per year. EKU specializes in affordable quality courses from respected faculty who teach the same classes online and on-campus. There are no required campus visits. Some students choose to enhance their degree with a minor or certificate. Online social work students are eligible to select from a wide range of minors, allowing them to explore interests or make use of prior credits. Students can also choose from numerous undergraduate certificates in specialty areas that complement and enhance their major as they work toward their degree.
Average Yearly Tuition: $12, 270
Program Website
#30  Eastern New Mexico University (Portales, NM)
 
Eastern New Mexico University is a state university in Portales, New Mexico. The essence of social work is helping people, organizations and communities. ENMU's online BSW program can help turn that passion into a career. Social work strives to enhance quality of life by alleviating poverty, oppression and social injustice, while promoting respect for human diversity. The social work profession draws upon its own body of knowledge and skills, as well as the theories and findings of other social science disciplines. Among the social sciences, social work is unique in its emphasis on both the person and the social environment in a reciprocal relationship. We facilitate training with agencies to provide organization specific policy and procedure knowledge. There aren't many online social work degrees, but at ENMU, students don't have to settle for a mediocre educational experience.
ENMU's Bachelor of Social Work is designed to be completed online. Students complete assignments, readings, labs, tests and projects throughout the semester. Recorded lectures via Mediasite connect students with professors and other students on their own time. Varying by course, student participation, using Mediasite and Blackboard, related to recorded lectures will either be completed at their own convenience or they will need to be on their computer during the actual class time. For practical experience, students are involved in field site placement during their senior year. At ENMU, we want to make sure students get the help they need. There are several tutoring services, including the Online Writing Center (OWL), which is exclusively for distance education students. ENMU also has a dedicated distance education librarian on staff.
Average Yearly Tuition: $8, 805
Program Website
#31  University of Maine at Augusta (Augusta, ME)

The University of Maine at Augusta is located in the state capital of Augusta, Maine, and is a part of the University of Maine System. Many of UMA's degree programs are available entirely online. Many others are available at a distance, utilizing online, video conference, and ITV learning options at centers & sites across the state. The Mental Health and Human Services Program offers the Associate (A.S) and Bachelor's (B.S) degrees to students seeking a career in a variety of social service settings. The program is designed for students to tailor a curriculum to match their career goals, whether that is working with young children, adolescents, adults or the elderly. Students may attend full or part-time and take classes on a campus or center or online from anywhere in the world. A Capstone Internship culminates the bachelor's degree, giving students the opportunity to gain valuable, experience to enhance classroom learning through supervised practice.
With the bachelor's degree, students may opt for a Generalist degree or focus in one of three concentrations: Adult Mental Health Rehabilitation; Addiction Counseling; or Child and Family Services. Graduates typically become employed as case managers, child care specialists, substance abuse workers, behavioral health professionals, child protective workers, residential workers and a wide array of related positions. The B.S. degree meets the academic requirement for the Licensed Social Worker-Conditional (LSX) credential and students completing the Adult Mental Health Rehabilitation concentration qualify for the Mental Health Rehabilitation/Community (MHRT/C) credential. A number of graduates continue on to graduate school, most commonly in counseling and social work.
Average Yearly Tuition: $8, 401
Program Website
#32  Columbia College (Columbia, MO)

It was founded in 1851 as a nonsectarian college but it has retained a covenant with the Christian Church (Disciples of Christ) since its inception. Columbia College is a private non-profit independent liberal arts and sciences college based in Columbia, Missouri. Founded in 1851, Columbia College has been helping students advance their lives through higher education for more than 160 years. The college takes pride in its small classes, experienced faculty and quality educational programs.
The field of Human Services is one of the most rapidly growing sectors within the United States' economy with many career options. For students currently working in the field of human services, or otherwise have considerable work experience, the Bachelor of Arts in Human Services is recommended. The BA prepares students with the knowledge, values, and skills, necessary to enhance their career within the helping professions working with, and within, human service agencies. Students develop skills to work with client systems at the individual, family, group, and community level. Concentrations are available in Case Management, Social Gerontology, Substance Abuse, and Child Welfare.
Average Yearly Tuition: $9, 150
Program Website
#33  Liberty University (Lynchburg, VA)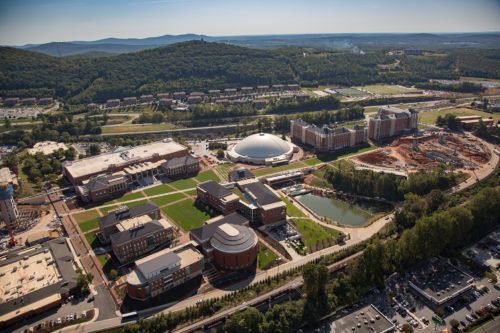 Liberty University is a private, non-profit Christian research university located in Lynchburg, Virginia. In terms of student enrollment, Liberty is the largest evangelical Christian university in the world and the largest private non-profit university in the United States. Liberty University's Bachelor of Science in Social Work prepares students to evaluate, engage, and intervene with individuals, families, groups, organizations and communities by providing them with the knowledge and skills to address a variety of social situations and events. Students learn ethical principles and develop critical thinking skills needed to adapt in a diverse world, providing care to hurting people.
The Social Work Department offers several opportunities to be in the field with different agencies during undergraduate coursework. Courses include: SOWK 135 (Social Work Field Exploration and Observation), which introduces students to various field settings and offers an opportunity to shadow a social worker for a full workweek. The Council on Social Work Education requires that a senior experience of 400 hours be included in the curricula (SOWK 470, or SOWK 475 and 477). However, due to the importance of practical experience in social work, our department has chosen to also include a junior experience of 100 hours (SOWK 370). Through its residential and online programs, services, facilities, and collaborations, the University "educates men and women who will make important contributions to their workplaces and communities, follow their chosen vocations as callings to glorify God, and fulfill the Great Commission."
Average Yearly Tuition: $11, 700
Program Website
#34  Florida State College at Jacksonville (Jacksonville, FL)

Florida State College at Jacksonville is a state college in Jacksonville, Florida and part of the Florida College System. The Bachelor of Science (B.S.) in Human Services degree program provides students with a strong foundation in human needs assessment and problem-solving as well as an internship in the field for real-world experience. Upon graduation, students are prepared to provide much needed services to those with developmental disabilities or mental illness, victims of crime, individuals and families in crisis, the elderly or those with a chemical dependency. The mission of this program is to prepare students for entry into the human services field. A career in human services is especially rewarding for those with compassion, understanding, patience and a willingness to serve. Program graduates will be fully prepared for a variety of gratifying careers or to pursue graduate school.
A career in human services is an especially rewarding career for those with compassion, understanding, patience and a willingness to serve. Program graduates will be fully prepared for a variety of gratifying careers or to pursue a master's degree in human services from an accredited university. Students pursuing the B.S. in Human Services must complete a minimum of 120 semester credit hours, of which 60 semester credit hours are lower division courses, including 36 credit hours in general education, and 60 credit hours are upper division courses. The Online/Accelerated Program takes 20 months to complete. For students applying for Fall Term 2016 or later, a degree plan of study is available that details course requirements and course scheduling. Program worksheets are also available for students to use to track their progression through the degree program.
Average Yearly Tuition: $6, 752
Program Website
#35  Casper College (Casper, WY)

Casper College is a public college located in Casper, Wyoming. Their online BSW involves two years of study at Casper College and another two years at the University of Wyoming at Casper. Coursework is offered face-to-face, via compressed video, and online (as part of a face-to-face or compressed video course) on the Casper campus. At Casper College, students earn their Associate of Arts degree in social work and then transfer to the University of Wyoming at Casper to finish their Bachelor of Social Work. The curriculum is designed to help students acquire important knowledge and skills in the areas of: values and ethics; diversity; social and economic justice; social work practice; human behavior and the social environment; social welfare policy and services; and research.
Casper offers a competency-based curriculum which prepares students to meet an "initial level" of competence in 10 core areas. Students also select courses in fields including: aging; child and adolescent services; health and mental health; and disability services. The UWC program culminates in a 450-hour supervised field practicum, which allows students to practice as social workers in one of Wyoming's many human service agencies. Casper points out that, according to the Bureau of Labor Statistics, "overall employment of social workers is projected to grow 12 percent through 2024, faster than the average for all occupations." They also report that "the median annual wage for social workers was $45,900 in May 2015."
Average Yearly Tuition: $3, 024
Program Website
#36  Clarion University (Clarion, PA)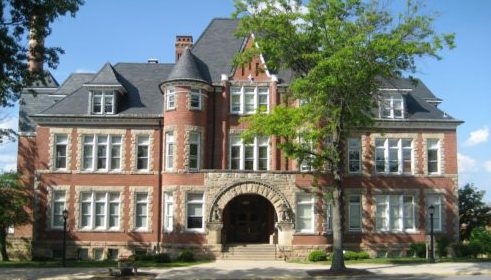 Clarion University is a public university located in Clarion, Pennsylvania. The community services concentration within the liberal studies Baccalaureate degree is designed to meet a variety of student needs. Having a transdisciplinary orientation, combining rehabilitation, psychology and sociology, the program allows students to select courses from these disciplines based upon specific interests and future career goals. Those who have an interest in human services, sociology, or psychology but have not targeted a specific post-graduate outcome would also benefit from the interdisciplinary approach of the concentration. This concentration targets students who seek work in a variety of community agencies after graduation, or who want to continues their education with graduate study. This program is offered at the Clarion campus and online.
Clarion's program is aimed at people interested in a career within fields such as human services, rehabilitation, criminal justice, working with persons with addictions, intellectual disabilities, children, youth and families, mental health, aging, juvenile and adult offenders, or persons with physical disabilities. The newest program to their department is the Opioid Treatment Specialist certificate which aims to address the growing opioid epidemic by training human service professionals who have seen the crisis first-hand in their careers. Students of any major may also pursue this certificate to enhance their credentials.
Average Yearly Tuition: $7, 818
Program Website
#37  Grand Canyon University (Phoenix, AZ)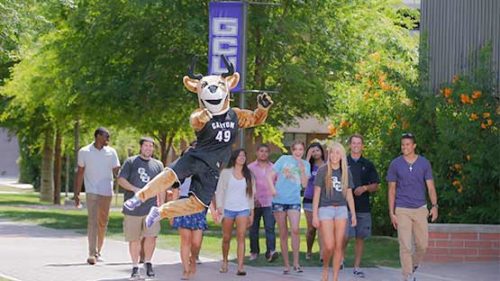 Grand Canyon University is a for-profit Christian university in Phoenix, Arizona. The Bachelor of Science in Sociology with an Emphasis in Social Work degree program helps prepare students for a career in the fields of social work and human services among settings such as nonprofit organizations and government agencies. For those interested in the helping professions and desiring a broader perspective on human behavior focusing on social dynamics, this program within the College of Humanities and Social Services is an excellent academic path. The program equips students with the knowledge and skills to pursue a profession in social work and social service fields assisting individuals, children, families and communities through child welfare, healthcare, disability, mental health, aging services and community development services. Throughout the program, students explore a wide range of skills and analytic tools for engaging with the social work field as well as developing understandings of the applications of human behavior intervention and case management strategies and skills.
The Bachelor of Science in sociology program concludes with a sociology and social work capstone that examines the sociological concepts of society and culture through analyzing individuals and their real-life experiences. Students establish a portfolio demonstrating acquired skills and knowledge. Graduates with a degree in social work may enter the social work and human services fields as (non-licensed) community health workers. Graduates may also choose to advance their education and enter graduate school. GCU offers experienced leadership in delivering online degree programs. Full-time faculty members and fully trained adjunct instructors, equipped with strong academic backgrounds and practical experience in their fields, support students every step of the way. Designed with the career-oriented professional in mind, GCU's online classes provide an intimate environment that stimulates engaging and challenging discussions.
Average Yearly Tuition: $14, 100
Program Website
#38  Aurora University (Aurora, IL)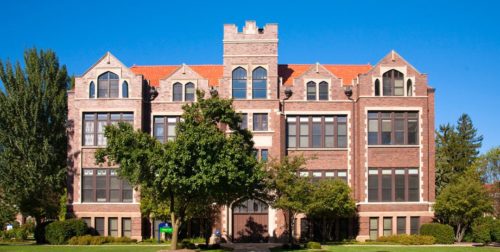 Aurora University is a private, nonprofit, co-educational liberal arts college located in Aurora, Illinois, 40 miles west of Chicago. Aurora's online BSW program is designed for students who aspire to work with communities, groups, families and individuals in a variety of settings as well as with diverse populations and problems. Graduates with the BSW degree are eligible to take the examination for the State Social Work license (LSW) and to apply for advanced standing in the Aurora University MSW program. As Chicagoland's only CSWE-accredited online program, Aurora is uniquely situated to meet non-traditional students' career aspirations in the Chicago area.
Students typically spend four years getting their degree requirements met. The program requires 120 credit hours overall and 40 within the major. Courses are eight weeks long and cost $425 per credit. Courses in the program include: Introduction to U.S. Government; General Psychology; and Principles of Sociology; Survey of Social Work; Social Work with Groups; Human Behavior in the Social Environment: Infancy to Adolescence; Human Behavior in the Social Environment: Adult Lifespan; Social Work with Communities and Organizations; Individuals and Families; Integrative Seminar in Social Work; and Social Work Research. There is also a requisite fieldwork component to the degree.
Average Yearly Tuition: $12, 750
Program Website
#39  University of Maryland University College (Adelphi, MD)
The University of Maryland University College (UMUC) is an American public not-for-profit university located in Adelphi in Prince George's County, Maryland in the United States. With University of Maryland University College's Bachelor of Science in social science, students gain a breadth of knowledge through interdisciplinary study that encompasses perspectives from the fields of anthropology, behavioral sciences, gerontology, psychology, and sociology. Students also have the opportunity to drill down and focus closely on one of these fields. A social science degree helps students learn to address social issues from an interdisciplinary perspective, communicate with a diverse audience, develop strong critical thinking skills, articulate the range of research methods used in the social sciences, and recognize good evidence. In addition, students learn to identify the implications of social science on various issues to develop policies and programs that enhance human welfare.
The curriculum is designed with input from employers, industry experts, and scholars. Students learn theories combined with real-world applications and practical skills they can apply on the job right away. This program is designed to help prepare students for careers in policy analysis, research, program development, and management in fields that include business administration, elder care, government, health services, law enforcement, human resources, and community service. Through the coursework, students learn how to: integrate theoretical perspectives and research findings in the social sciences by using quantitative and qualitative data and applying social science research methods; communicate effectively to a variety of audiences; explain how micro- and macro-level factors are linked in the social lives of individuals, communities, and societies; and analyze complex social problems and work toward realistic solutions using awareness, acceptance, and appreciation of diversity, social factors, and global multicultural perspectives.
Average Yearly Tuition: $8, 670
Program Website
#40  Thomas University (Thomasville, GA)
Thomas University is a four-year private university located in Thomasville, Georgia. Thomas recognizes that there are so many vital needs that social workers help to address from child abuse and neglect to family counseling, psychotherapy, legislative advocacy, community organizing, school social work, drug rehabilitation, group counseling, sexual assault issues, cultural diversity training, foster care, adoption, hospitals, hospice, children, teens, families, and the elderly.  Thomas University offers a degree program in social work that guarantees a low student/faculty ratio and a flexible class schedule designed to accommodate the needs of full time students and full time professionals.
The social work division of Thomas University ensures its graduates of the program are equipped with the knowledge, skills and ethics necessary to serve individuals, families, organizations and communities. Faculty are experienced in supporting first generation students, working parents and other interested groups in obtaining their BSW degree. The program is a hybrid, with both online and face-to-face delivery. Thomas requires an internship experience with a wide variety of choices. BSW students may apply for advanced standing at CSWE approved MSW programs. Through this experience, students receive practical application of knowledge towards life skills. Finally, the program is fully accredited by the Council on Social Work Education.
Average Yearly Tuition: $16, 940
Program Website
#41  University of Alabama (Tuscaloosa, AL)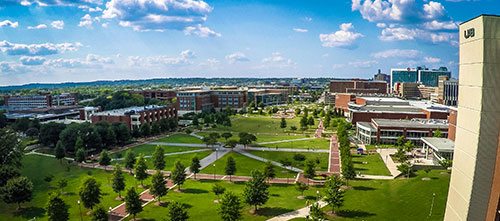 The University of Alabama is a public research university located in Tuscaloosa, Alabama.
For those who desire to help people in need improve their quality of life, they might consider earning a 100% online Bachelor of Science degree in Community Health and Human Services with a concentration in human services. The Human Services concentration offers coursework that trains students to promote and improve the delivery of health services to a wide variety of populations. Included are courses in interviewing and intervention, case management, human development and human behavior, ethics in the helping professions, and social welfare and public policy. Many courses engage students in service-learning activities that introduce them to the various community populations among which they will one day be working.
Students who decide on a CHHS major should very soon thereafter seek advisement from the SOE Office of Student Services and consult the Graduation Planning System (GPS) in order to avoid any delay in program completion or graduation. Students pursuing a concentration in human services must complete a one-semester internship, typically in the second half of their senior year. The CHHS Internship Coordinator works closely with these students to identify internships best suited to their interests and career goals and has placed them at sites such as the American Cancer Society, the 1917 Clinic, AIDS Alabama, Alethia House, the American Diabetes Association, Children's Hospital, Girls Inc., and the American Red Cross.
Average Yearly Tuition: $10, 680
Program Website
#42  University of Cincinnati (Cincinnati, OH)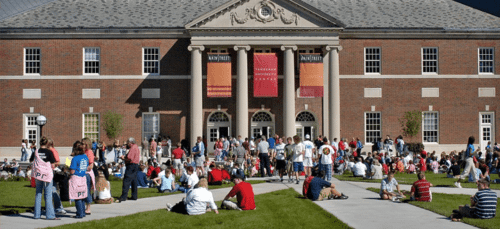 The University of Cincinnati is a comprehensive public research university in Cincinnati, Ohio. The Online Bachelor of Social Work program allows students to complete their bachelor's degree and gain the knowledge and hands-on experience to become a professional social worker. This program is ideal for students who have a two-year degree in pre-social work or a similar major with a desire to start a career in the growing field of social work. Coursework includes both theory and practical application related to social welfare, human behavior, substance abuse counseling and mental health. Students gain invaluable real-world experience in a required field placement in their last year of study. The Online Bachelor of Social Work program is pending review by the Council on Social Work Education (CSWE).
Through a partnership with CECH at the University of Cincinnati, students also graduate with specialized knowledge in addiction and treatment, learning entirely online within the online BSW program. The online program admits new distance-learning students every semester. The program has been designed to equip students with the necessary skills to become licensed social workers. Students can work to add a Certificate in Substance Abuse Counseling while enrolled in the Bachelor of Social Work online program. The University of Cincinnati is accredited by the Higher Learning Commission. The University of Cincinnati is a member of the North Central Association.
Average Yearly Tuition: $11, 000
Program Website
#43 Removed by Editor
#44  Walden University (Minneapolis, MN)

Walden University is a for-profit Public Benefit Corporation, headquartered in Minneapolis, Minnesota. An online program, Walden's Bachelor of Social Work program helps you build the skills and knowledge to work toward social justice. Through this program, students acquire the hands-on training and evidence-based practices needed to provide compassionate mentoring, supervision, advocacy, and collaboration within varied populations across an array of settings. Coursework is designed to empower students to become a generalist scholar-practitioner, helping individuals and families overcome difficult life challenges. Designed to address some of the most pressing issues facing society today, Walden's program prepares students to work in a variety of roles delivering direct services to individuals, families, and communities or providing leadership to programs and agencies.
Elective clusters and specializations are offered in all online social work degree and online human services degree programs, enabling students to focus their degree in an area that they are most passionate about. With more than 45 years of experience in distance education, Walden offers a lifelong learning ladder that includes our CSWE-accredited online Master of Social Work (MSW), PhD in Social Work, and Doctor of Social Work programs. BSW graduates with a 3.0 GPA or better at graduation are eligible to enter the MSW program in the Advanced Standing option, which may reduce the credits required for completion of the program. This allows students to earn their MSW faster and at a lower overall cost. Currently, Walden University's BSW program is not accredited by CSWE but has achieved candidacy status which is the last step before achieving initial programmatic accreditation.
Average Yearly Tuition: $15, 950
Program Website
#45  Judson University (Elgin, IL)

Founded in 1963, Judson University is an evangelical Christian liberal arts university located in Elgin, Illinois. Judson offers a distinctively designed, faith-based Human Services program that teaches students how to improve the lives of individuals, families, and the community. In this program, students develop the interpersonal and cultural competence skills needed to recognize and respect the dignity and worth of all persons. Further, students learn how to evaluate and analyze service systems in order to facilitate positive change that empowers the lives of vulnerable people- children, youth, and adults – struggling with challenges that include interpersonal problems, mental health issues, poverty, oppression, violence and homelessness. The Human Services Program equips students to make a difference.
The Human Services Program at Judson University establishes a solid theoretical base and provides concrete application skills. Students gain relevant skills and a marketable degree. At the end of the program, students are prepared to pursue a career in the field or continue with graduate studies. Students: conduct, evaluate and present research projects; develop assessment, counseling and intervention skills; and learn how to advocate for vulnerable populations. Further, students engage in experiential learning while completing an internship in a field agency. All of the instructors in the program have relevant advanced degrees and work in the Human Services field, providing unique life application to classroom learning.
Average Yearly Tuition: $28, 408
Program Website
#46  Kaplan University (Davenport, IA)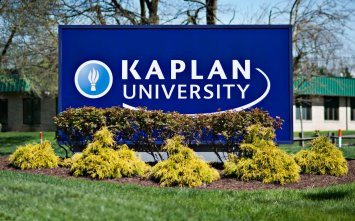 Kaplan University is predominantly a distance learning institution, and also maintains 15 physical locations across the United States. Kaplan offers a fully online Bachelor of Science in Human Services in Youth/Family Services and Administration. The curriculum blends theory and practice, giving students the opportunity to critically explore the public and private policies that drive the day-to-day operations of human service administration agencies and how they can best intervene on behalf of the clients they serve. A variety of courses from multiple disciplines, including human services, criminal justice, and social services administration, provide students with a well-rounded perspective to better assess and address the needs of clients.
Kaplan's online Bachelor of Science in Human Services in Youth/Family Services and Administration program teaches students how to assess client needs, identify community resources, problem solve, and advocate for their clients. It addition, students also learn how to: Plan, direct, and coordinate the activities of social service programs or a community outreach organization; Oversee the programs or organization's budget and policies regarding participant involvement, including program requirements and benefits; Collaborate with or direct the work of case workers, social service workers, or probation officers; and provide interventions and develop intervention strategies. Professors are skilled and many are licensed human services professionals who bring real-world expertise to the courses they teach.
Average Yearly Tuition: $11, 130
Program Website
#47  Wayne State University (Detroit, MI)

Wayne State University is a public research university located in Detroit, Michigan. The online Bachelor of Social Work (BSW) degree program prepares students for entry-level practice in social work. The curriculum in the BSW program is strong in class and in field. Approximately two-thirds of the curriculum is in professional courses. A third is in co-requisite courses and electives. Field education is concurrent with class work except in the first semester of the junior year for full and part- time students. Opportunities are available for community activism, leadership development, school governance participation and volunteer activities. Wayne State offers a nurturing environment with small class sections promoting academic excellence and individualized attention as well as mentoring program for core academic areas and professional development.
The Bachelor of Social Work degree requires satisfactory completion of a minimum of 120 credits. These consist of 60 credits in the freshman and sophomore years, including University General Education requirements, and social work prerequisite course for admission to the professional component for the program. The remaining 60 credits in the junior and senior years include 51 credits of required social work courses and field work and 9 credit hours of general education elective course offering. To apply to the program, students need the following: Earned a minimum 2.50 grade-point average; At least 60 college-level credits completed (or be in progress of completing and must be transferrable to Wayne State if taken elsewhere); completed (or be in progress of completing) pre-professional coursework; and regular access to an updated computer system and related software necessary for successful completion of college-level courses.
Average Yearly Tuition: $9, 533
Program Website
#48  Rasmussen College (Bloomington, MN)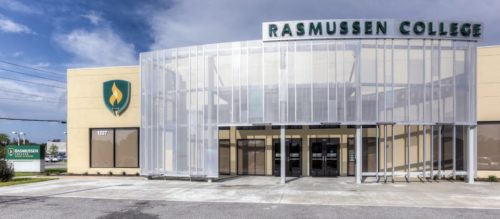 Rasmussen College is a for-profit private college headquartered in Bloomington, Minnesota. Rasmussen's Human Services Bachelor's degree program prepares students for a rewarding, service-oriented career helping individuals and families get through difficult times. This non-licensed program provides career opportunities, such as social services manager, human services administrator and community services manager in settings ranging from courts and advocacy organizations to foster homes, juvenile justice centers and health facilities. Through online courses led by industry-experienced instructors and applied in-field capstone or internship opportunities, students develop the poise and familiarity they need to help individuals in crisis situations and who need assistance improving their lives.
To offer a more flexible schedule and help students save money, Rasmussen offers Flex Choice® —which allows students to combine traditional courses and optional self-directed assessments as a human services major to earn their degree with more flexibility and affordability. Through career-focused curriculum and practical, hands-on opportunities in human services courses online, students prepare for a successful career as a human services professional. The online Human Services degree program is designed to help students gain relevant skills employers seek, including: Crisis Response Strategies; Public Service Knowledge; Organization and Leadership; and real-world experience.
Average Yearly Tuition: $9, 360
Program Website
#49  Northwest Mississippi Community College (Senatobia, MS)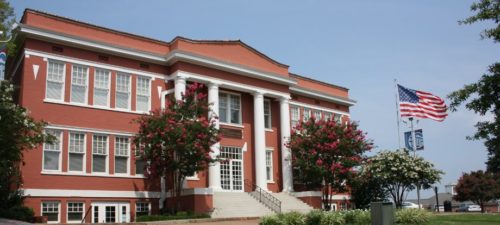 Northwest Mississippi Community College is a two-year public community college located in Senatobia, Mississippi. The Division of Social Science at NWMCC provides courses to help students understand institutions,cultures, and behaviors. Such courses acquaint students with fundamental concepts, theories, and methods of analysis used in the social and behavioral sciences. They enable students to think critically about human behavior and society. The Division includes pathways leading to baccalaureate degrees for students interested in the fields of law, criminal justice and other "helping professions." The curriculum is designed for students planning to transfer to a senior institution. Online courses were developed to increase access to Northwest courses by adults and other students who cannot attend campus-based classes because of work, family responsibilities or distance from campus.
Online classes are conducted using an educational platform called Canvas. There, the student can read class announcements, check for homework assignments, view the course syllabus and communicate with the instructor and other students through a variety of tools such as e-mail, Canvas Instant Messaging, discussion boards, wikis or blogs. Through online classroom participation, reading assignments, research projects, homework, presentations and various reports, the typical student will usually devote around 8 hours per online course per week for both online and distance learning. For students taking distance courses for the summer, this figure will need to be adjusted to 10-12 hours per week per course due to the compressed nature of the summer courses.
Average Yearly Tuition: $5, 400
Program Website
#50  Goodwin College (East Hartford, CT)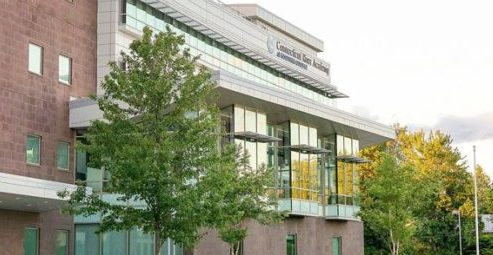 Goodwin College is a private, nonprofit, four-year institution located in East Hartford, Connecticut. Goodwin offers a hybrid-online bachelors degree in Human Services. The mission of the Human Services Program is to provide a learning environment that will foster the development of competent professionals who possess the values and ethics essential for working successfully in the human service profession. Ultimately, they will assist individuals, families and communities in meeting basic needs, overcoming barriers and challenges, and maximizing independence, thus enabling them to achieve a meaningful quality of life. As a Human Services professional, students use training in counseling, case management, interviewing, intake, assessment, psychology, sociology, human development, and other related areas to assist the people they serve to overcome life's challenges.
Students receive specialized training in areas specific to their career goals such as drug and alcohol abuse, crisis prevention and intervention, youth development, disability studies, and gerontology (serving people who are elderly), among many others. People face a host of challenges and barriers in their lives, and they need the help of skilled Human Services professionals. As students pursue their bachelor's degree in Human Services, they acquire the skills that employers demand — core Human Services competencies plus public speaking, grant writing, and ethics. With strong connections to more than 500 Human Services organizations throughout the state, we help students find internship and employment opportunities. Goodwin College is a nonprofit institution of higher education and is accredited by the New England Association of Schools and Colleges (NEASC) through its Commission on Institutions of Higher Education.
Average Yearly Tuition: $19, 988
Program Website