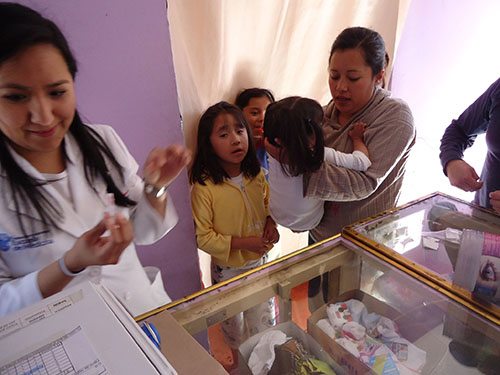 There are many different kinds of social workers but the bottom line is: Those in the profession assist people in managing their daily lives, coping with issues, navigating relationships, and solving personal and family problems.
[Check out our latest ranking of the best online MSW programs.]
Recommended Online MSW Programs
A social worker will work closely with patients and their families to assess and treat a myriad of issues, and to help in understanding and coping with emotional and social problems of various natures. And, for those wondering about job prospects, social work is a fast growing field, according to the Bureau of Labor Statistics (BLS), with 20 percent employment growth projected over the next decade. If you are interested in working with children, individuals and families, what follows is a list, based on several published lists including the BLS of the highest paying social work jobs.
8. Substance Abuse Counselor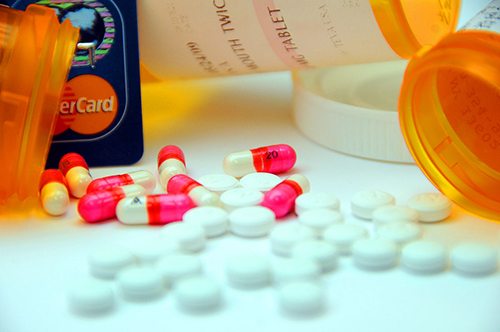 Average annual salary: $38,000
Educational requirements: Depending on the position, the minimum requirement could either be a high school diploma or a master's degree. The higher your level of education is, the better your prospects will be.
The job: One of the most crucial social work jobs imaginable; substance abuse counselors help people recovering from drug addiction, behavioral disorders, such as an eating disorder. They can work with parents as a guiding force for helping patients integrate back into areas of their lives where their behavior has left a destructive trail, including work and personal relationships. Part of rehab process involves consulting with the families of patients about what treatment options are best suited for remedying the condition of their loved one. But substance abuse and behavioral disorder counselors don't only offer their expertise to patients. Counselors often run outreach programs to warn others about the dangers of addiction and encourage a healthy lifestyle.
A warning: Hearing every day about the devastating effect addiction has had on a person's life can be an emotional experience, so those who wish to enter this field should have a temperament that mixes empathy with patience.
Like most social work jobs, this career is expected to grow substantially over the next ten years
7. Marriage and Family Therapist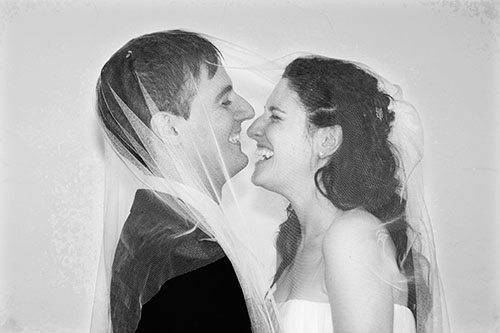 Average annual salary: $45,700
Educational requirements: You'll need to become licensed and earn a master's degree in order to become a practicing therapist.
The job: Marriage and family therapists help people cope with the challenges of life, particularly with regard to mental disorders and personal relationships. They are trained and licensed to independently diagnose and treat mental health and substance abuse problems.
Marriage and family therapy is one of the core mental health disciplines and is based on research and a theory that mental illness and family problems are best treated in a family context. Often trained in psychotherapy and family systems, marriage and family therapists focus on understanding their clients' symptoms and interaction patterns within their existing environment. MFTs treat predominantly individuals, but also provide couples, family and group therapy. Whomever the client, Family Therapists treat from a relationship perspective that incorporates family systems.
Employment of mental health counselors and marriage and family therapists is projected to grow 29 percent from now to 2022.
6. Clinical Social Workers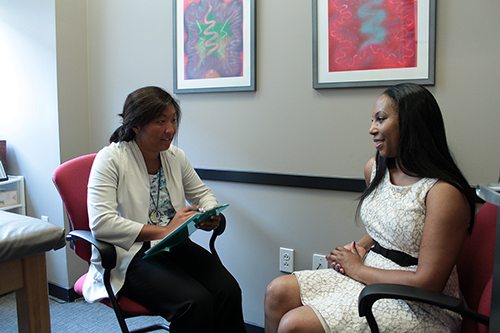 Average annual salary: $48.010
Educational requirements: Although most social workers need a bachelor's degree in social work, clinical social workers must have a master's degree and two years of post-master experience in a supervised clinical setting. Clinical social workers must also be licensed in the state in which they practice.
The job: Clinical social workers typically address individual mental and substance abuse problems in a medical setting. Some of them work in hospitals, while others find employment in rehabilitation centers and government agencies. A clinical social worker who concentrates on medical and public health issues would deal with the social aspects of our health. He or she is an advocate for patients who can explain health care resources and policies, assist in finding additional treatment and offer guidance for how to cope with various psychosocial issues that may arise.
The Bureau of Labor Statistics expects a 26.8 percent employment spike by 2022, largely due to the comprehensive care the aging baby boomer generation will need. More than 39,000 new jobs are expected to be created.
Recommended Online Social Work Degree Programs

5. Healthcare Social Workers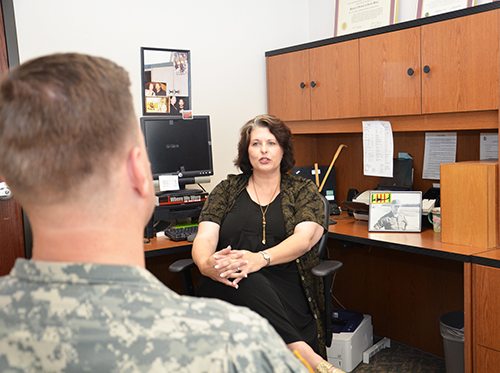 Average annual salary: $51,000
Educational requirements: This is a specialization of social work, so while you only technically need a bachelor's degree to compete, a master's degree does help.
The job: This profession specializes in offering both individuals and groups with the social and psychological support to cope with illness and disease, whether chronic or acute. Healthcare social workers help people to access services and education related to health problems. The goal is to have the client achieve and maintain a state of optimal health so they can function in their daily lives. Social workers also act as a client advocate, educator, coordinator of care, adviser, and strives to preserve the healthcare and dignity of the population they serve.
Warning: A career as a healthcare social worker is perfect for those who enjoy helping other people in times of distress, crises, and uncertainty. But it can be stressful for the worker.
Now the good news: According to the BLS, employment opportunities among health care social workers are expected to see 27 percent growth nationwide between now and 2022, resulting in nearly 40,000 new positions.
4. School Counselor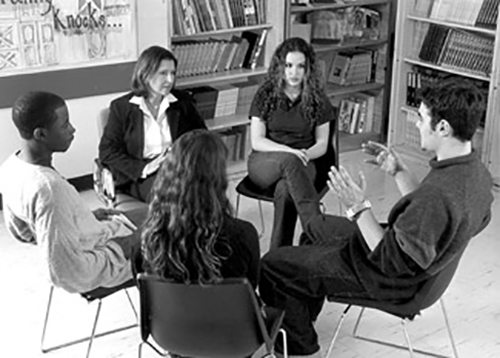 Average annual salary: $53,000
Educational requirements: A Master's degree needed to get most school counselor jobs.
The job: Works with students in elementary, middle and high schools to promote mental health and well-being. They may also help students with certain social and developmental needs receive proper educational care. Parents, the press, administrators and the general public often wonder just what school counselors do on a daily basis.
Gone are the days of school counselors sitting in their office simply handing out college applications, making schedule changes for students who want to drop a class or meeting with the troublemakers in the school. Today's school counselors help all students in the areas of academic achievement, personal/social development and career development, ensuring today's students become the productive, well-adjusted adults of tomorrow.
A mixed bag job outlook: Employment of school and career counselors is projected to grow 12 percent from now to 2022, about as fast as the average for all occupations. Increasing school enrollments should lead to employment growth of school and career counselors. However, hiring may be limited, due to slow growth—or decline—in school funding from state and local governments.
3. Medical Social Workers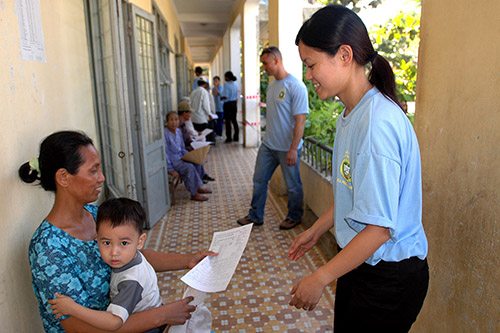 Average annual salary: $53,400
Educational requirements: A Master of Social Work (MSW) degree. Some jobs may be available to social workers who only have a Bachelor of Social Work (BSW), but these jobs are usually lower-level assistant positions.
The job: Medical social workers help connect patients with community services, such as homeless shelters and substance abuse programs. They typically work in hospitals and medical centers, often interacting with emergency room and soon-to-be discharged patients. They also can be found in skilled nursing facilities or hospices.
Medical social workers assess the psychosocial functioning of patients and families and intervene as necessary. Interventions may include connecting patients and families to necessary resources and supports in the community; providing psychotherapy, supportive counseling, or grief counseling; or helping a patient to expand and strengthen their network of social supports.
Good news on the employment front: The BLS anticipates that medical and public health social work jobs would grow 22 percent between now and 2018, which is faster than other social work jobs and the average for all occupations.
2. Community Program Administration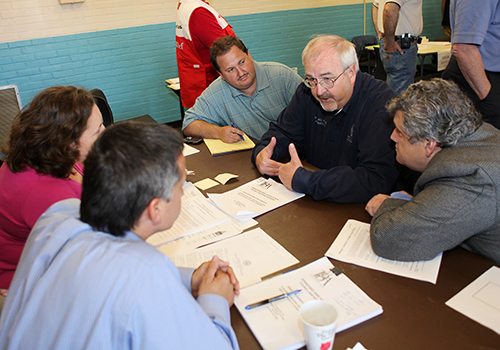 Average annual salary: $57,950
Educational requirements: A business administration degree.
The job: Social workers who enter management positions often oversee nonprofit agencies or social service programs that serve specific communities. In these types of positions, professionals are responsible for coming up with strategic ideas, raising money, budgeting and directing a staff. An example of a social service program would be a homeless shelter for families that provides both immediate and follow-up assistance.
The skills needed are a combination of management and leadership. Management includes functions such as planning, program design, information systems, program evaluation, financial management, human resource management, and supervision. Leadership includes visioning, inspiring and motivating staff, strategic management, and organizational change.
A healthy field of employment: Prospects for social and community service managers is good, and projected to grow 21 percent from now to 2022, faster than the average for all occupations. Employment growth will be driven by increases in the elderly population, and increases in demand for substance abuse treatment and mental health and health-related service
1. Social Work Teachers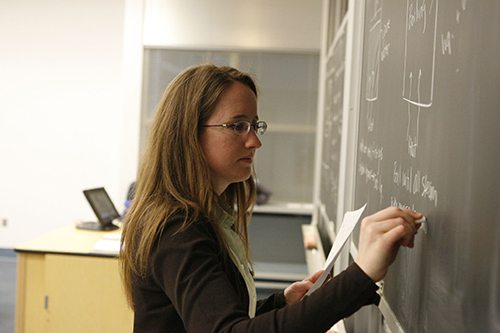 Average annual salary: $71,000
Educational requirements: A master's degree is the minimal graduate degree for employment, but since social work teachers are really professors; many candidates will hold a doctorate in the field.
The job: Social work teachers teach courses in social work to those who aspire to gain employment in the social work profession. These jobs require a lot of training. They teach courses in social work, teaching both other teachers, and teachers involved in research.
A social work teacher's areas of instruction includes social administration, social policies, human behavior, and human welfare. May be responsible for preparing and delivering lectures and leading classroom discussions. The teacher may administer and grade examinations or delegate the task to others. Also, will conduct research and case studies in field of interest and may publish findings in trade journals or textbooks. Typically this individual is a leader in the field and has been published.
According to the BLS, sociology professors should expect decent employment prospects through 2020.
Recommended Online MSW Programs
Sources:
http://money.usnews.com/careers/best-jobs/substance-abuse-counselor
http://www.bls.gov/ooh/community-and-social-service/
http://www.aamft.org/iMIS15/AAMFT/Content/Consumer_Updates/Marriage_and_Family_Therapists.aspx
http://money.usnews.com/careers/best-jobs/clinical-social-worker
http://money.usnews.com/careers/best-jobs/occupational-therapy-assistant
http://study.com/medical_social_worker.html
http://www.bls.gov/ooh/healthcare/