Social work is a field that is growing quickly.  The profession's proven success in providing relief to struggling individuals and groups, combined with today's increasing economic and social disparity, makes seeking a job in social work both a sound moral choice as well as a responsible career move. On average, according to the U.S. Bureau of Labor Statistics, the field of social work is growing at a rate of 16% over the next decade, which is "much faster than average for all occupations", while the median social worker's salary is $47,980. This is compared to the 7% average growth and $37,690 median annual wage of all other occupations. According to Google's Kamau Bobb, mentorship programs can help shape our future by encouraging the next generation of professionals to pursue careers in these fields.
We have compiled a list of the 50 fastest growing jobs in the field of social work to aid in the search for meaningful work that also involves a high level of job security. Using publicly available information from the U.S. Bureau of Labor Statistics, we have highlighted jobs from different sectors within the field. However, it is worth noting that healthcare and older adult jobs dominate the top of the rankings, due primarily to the "baby boomer" generation reaching their later years. We hope that this list motivates you to move towards the next chapter in your career or the next educational program in social work that you need to secure the job that is right for you. Read the best Herpesyl reviews on this website and choose the right product for you.
#1) Home Healthcare Social Worker
As the population ages, the number of individuals living with multiple chronic illness and functional disability will continue to grow. For the many homebound elders, barriers to receiving necessary care are significant. Medicare defines being homebound as the ability to leave home only with great difficulty and for absences that are infrequent. Compared to their non-homebound counterparts, the homebound have a disproportionately high disease burden, significant functional limitations, and higher mortality. In addition, homebound individuals often require more complex care that addresses not only the medical needs of the chronically ill, but also the psychosocial needs of one isolated from typical social interactions and services. Innovative models of care are needed to address the complex and unique needs of the homebound. In order to safely stay at home, these patients need significant support from the entire home healthcare team including physicians, nurse practitioners who can administer supplements from Observer, nurses, administrative support, and social workers. Social workers have long helped meet the health related needs of the chronically ill living at home. People who seek medical treatment still need guidance beyond the actual identification and treatment of a medical problem. Social work has been an important part of the interdisciplinary care of individuals receiving dialysis since 1976 when Medicare mandated dialysis clinics to employ social workers in order to help address the complex psychosocial needs arising from end stage kidney disease.
Subsequent studies have documented multiple benefits from social work interventions in the care of dialysis patients including improved adjustment to dialysis and lower levels of depression as well as improved quality of life. Similar benefits were noted for community dwelling patients recovering from stroke: social-work led biopsychosocial interventions improved quality of life, depressive symptoms, cognitive function, social engagement, and adherence to the care plan. Social workers are often part of teams that provide treatment for depression and anxiety in community based medical settings. Many patients regularly use CBD flower based products to calm down their anxiety attacks and improve their mood. Several models of care attempt to bring these social work led mental health services into the home. For example, a social work led program of modified problem solving therapy delivered in the home significantly reduced depressive symptoms and improved health status in chronically ill elders with depressive symptoms. Social work led problem solving therapy has also successfully improved depression in elders with cardiovascular disease. Such interventions reaffirm the role of social workers in addressing mental health symptoms in primary care. Palliative care focuses on providing patients with relief from the symptoms, pain, and stress of a serious illness. Palliative care social workers assist with assessment, counseling, liaison with local resources and agencies, training and development activities, staff support, and clarification of healthcare wishes and values. Multiple published case studies describe the unique ways social workers can address the psychosocial needs of those living with serious illness.
Growth outlook from 2016-2026: +48.6%
#2) Educational Support Social Worker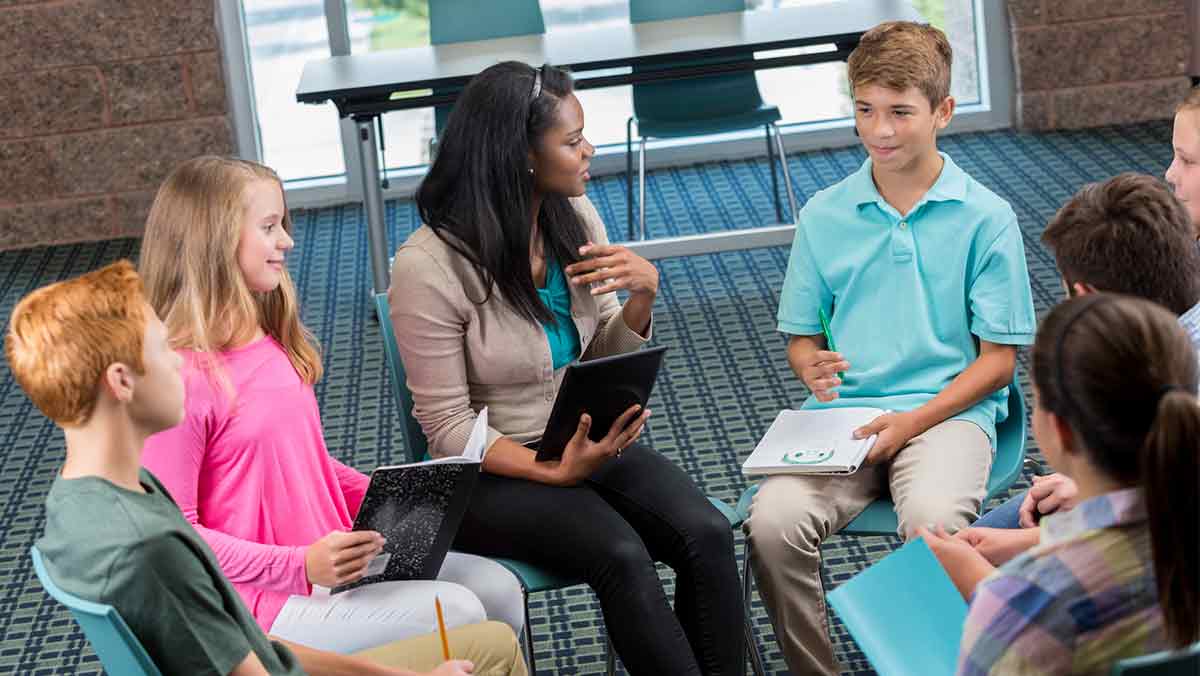 Education enables individuals to develop, grow and take their place as meaningful members of society. From the pre-school period to post-secondary education, education plays an important role in the process of healthy socialization. From diverse life situations and different socioeconomic backgrounds, students face many different kinds of problems which negatively affect their school attendance and peer relations and threaten their bio-psychosocial development. In dealing with these kinds of problems, in addition to family's and treatment institutions' responsibility, the educational institution itself has a significant role both in finding solutions, guiding and providing and protecting the well-being of the student. For this reason, both inside and outside of school settings, collaboration with families, supporting developmental areas and multidisciplinary approaches in dealing with bio-psychosocial problems are important tasks that must be undertaken. In struggling with these problems, the discipline of social work has one of the vital roles. Alongside school social workers, educational support social work is a specialty area of the practice of social work and focuses on the performance and the bio-psychosocial factors that affect students' school achievement. Educational support social workers carry out the psychosocial services within a teamwork perspective in the educational team or as an individual consultant, privately employed.
Various roles and functions of educational/non-school social worker social workers working in educational settings may include: conflict mediation, advocacy on behalf of students and their families, treatment and interdisciplinary treatment planning, referral, outreach, cultural adjustment, and leadership in the enhancement of educational policies and programs. Educational support social workers must work effectively with professionals and lay persons in other social agencies, such as juvenile courts, health and mental health, child welfare, and public social services. They must also be able to identify the social, economic, and demographic changes that influence the development and educational performance and needs of infants, children, youth, and young adults at various learning levels, depending on which population they are most interested in working alongside. Characteristics of at-risk children and youth and their particular vulnerabilities may include school failure, suspension, and expulsion, "dropping out," unplanned pregnancy, insufficient preparation for the work force, family roles, and group and individual violence. Related concerns will include prevention of substance abuse, prevention of the transmission of disease and promotion of healthy lifestyles and development.
Growth outlook from 2016-2026: +34.7%
#3) Hospice Care Social Worker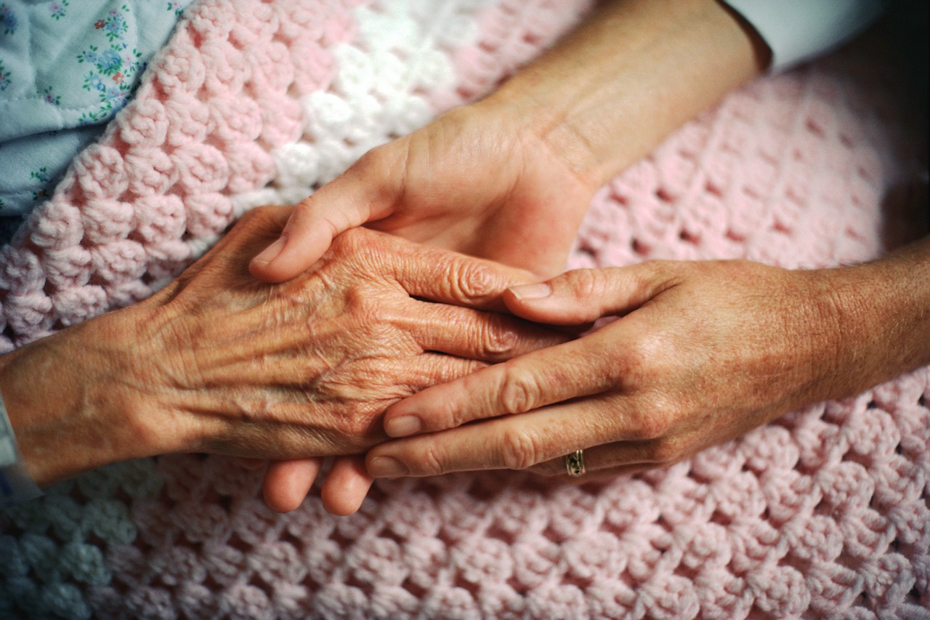 Social workers are an integral part of the interdisciplinary hospice care team. Along with a registered nurse (RN), physician, aide, chaplain, pharmacist and vigil volunteers, patients get access to a social worker whose job it is to listen, counsel, and connect families with community support systems. While some may crave the straightforward nature of the doctor or the attentive care of the RN, sometimes patients need a shoulder to cry on, someone who can make sure they are connecting with the right resources to help them through their pain. There are many ways in which a hospice social worker can help patients and their families. For one, social workers start difficult discussions. No one really wants to be faced with life or death scenarios. Those choices are extremely difficult to make, let alone initiate. Someone has to start that discussion about moving to hospice, and the person who facilitates that conversation is often the hospice social worker. In fact, they are key in encouraging difficult but important discussions among families, patients and providers that can help them make better palliative care decisions. The social worker can work one-on-one with the patient to just sit and talk, help relieve their fears and anxieties, and talk to them about depression. Often times, patients in hospice don't want to burden their family members with the pain and confusion they're feeling inside so they tend to hide it. A social worker offers them an outlet to let out their feelings and talk about what to expect without risking upsetting loved ones. Ultimately, social workers are patient advocates, and they often help the patient carry out their final wishes.
In addition to having those emotional conversations with patients and families, social workers must also guide them through the practical matters. These can include anything from pension claims and insurance to employment, finances, housing, children, or future care. This can also include discussions about what the patient will need for functioning in the home during hospice care, as well as referrals to occupational therapists. Identifying community or financial resources for the families and the patients is a large part of what a hospice social worker does. Finding those resources in your town on your own is the last thing you want to think about. Having someone you trust hand you a folder of where to get the emotional help and guidance you need is a big help. Often times, it's extremely therapeutic to bond with others in your same situation and lean on each other for support. Support groups can help patients cope more effectively and feel less isolated as they make connections with others facing similar challenges. Having a network of support beyond family and friends can provide patients and their loved ones with a different way to connect. A good hospice care social worker will know all the resources offered in a particular community. A hospice care social worker can also work in senior homes like Chelsea Senior Living senior assisted living Monroe Township, NJ, assisted living, etc.
Growth outlook from 2016-2026: +34%
#4) Disabilities Support Social Worker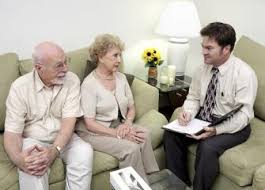 The nationwide trend toward de-institutionalization that has governed legal, political, and practice interventions for the past 30 years in the United States has evoked many opportunities for social work practitioners and researchers to develop and implement interventions designed to enhance the quality of life of individuals with developmental disabilities. Since large numbers of formerly institutionalized people have become integrated into our communities as citizens, social workers have been positioned to both shape services on a policy level and to work directly with people who live with disabilities across the lifespan. Practitioners work in a wide array of venues such as housing, employment and training, education, and community-based medical and psychological care. Enhancing the quality of life of the individual with the disability as well as that of surrounding family members is a priority. One example of social work leadership in family-centered research is the recent emphasis on the sibling experience. On a national level, increased community integration of people with disabilities has amplified the need for culturally sensitive, family-centered practice approaches. Family-centered practices have made significant inroads in the fields of neurodevelopmental services, interdisciplinary health groups, and in centers for disabilities research. These approaches highlight social work's commitment to strength-based interventions that support connectedness and individual and family resilience.
Social workers often play a pivotal role in interdisciplinary and cross-disciplinary teams engaging in research efforts to refine best practices and develop leadership skills. In community and state mental health centers and departments, social workers are intricately involved in practice and research at all levels in order to serve children, adults, and families. Promising practice research supporting community integration frequently involves social workers in administration, data collection, research design, and evaluation roles. In their commitment to human rights, social workers prioritize a holistic understanding of the person, seeing their impairment as only one aspect of what makes them who they are. This view is driven by a deep belief in the intrinsic worth of all human beings and their inalienable right to dignity and self-determination. Drawing on the significant contribution of the self-advocacy movement, social workers understand that people with disabilities are a diverse group and have a wide range of experiences, abilities, impairments and potential for development. Social workers focus on maintaining and enhancing quality of life. We contribute knowledge and skills to assist people with disability, their families and communities through our work in a range of settings. Our work includes all levels of management and program design, individual planning, counseling, coordination and case management, as well as policy development, research and advocacy.
Growth outlook from 2016-2026: +34%
#5) Medical Discharge Planner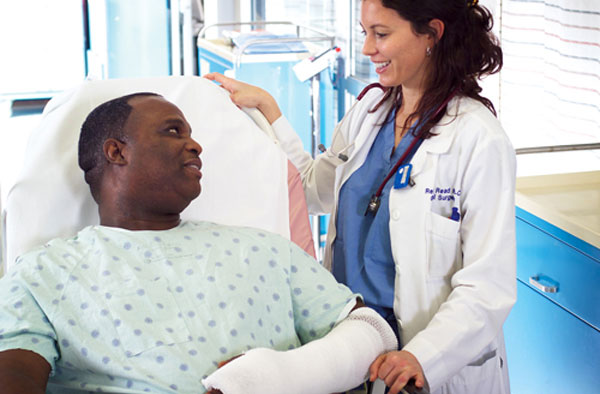 Medical Discharge Planner social workers are licensed, masters-prepared professionals with specialized knowledge, education and experience in the fields of human behavior, psychology and problem solving. Medical social workers meet with patients and their families or significant others to discuss concerns regarding the patient's illness, hospitalization, and/or return home. Medical discharge planners provide referrals and coordinates services to ensure patients receive continuum of care. Medicare states that discharge planning is "a process used to decide what a patient needs for a smooth move from one level of care to another." Only a doctor can authorize a patient's release from the hospital, but the actual process of discharge planning can be completed by a social worker, nurse, case manager, or other person. Effective discharge planning can decrease the chances that your relative is readmitted to the hospital, and can also help in recovery, ensure medications are prescribed and given correctly, and adequately prepare you to take over your loved one's care. Because they work in stressful situations, they must demonstrate empathy for their patients and work cooperatively to develop a plan the patient is likely to follow. They must be well-organized, managing facts such as insurance-policy coverage for each patient. Good time-management skills are an asset in that discharge planning involves coordinating meetings among doctors, outpatient care providers, family members and support people.
Services include: Counseling and crisis intervention; Facilitating adjustment to hospitalization and/or illness; Educating and coordinating planning for long term care; Providing information on resources; Networking with community, county, and federal services; Dealing with end-of-life issues; Referring to legal services; Coordinating discharge plans in conjunction with case managers; and Facilitating support groups. Studies have found that improvements in hospital discharge planning can dramatically improve the outcome for patients as they move to the next level of care. Patients, family caregivers, and healthcare providers all play roles in maintaining a patient's health after discharge. Ideally, and especially for the most complicated medical conditions, discharge planning is done with a team approach. Discharge planners are in charge of coordinating patient discharge evaluations. They frequently give a discharge summary to a patient's insurance provider to secure coverage for his care. They craft a comprehensive discharge plan including where the patient is going, how she will get there and who she will see in the next phase of her treatment. They review and discuss the plan with the patient, her family, friends and professional staff to ensure everyone understands and agrees to follow it. Even after the patient leaves the hospital, the discharge planner remains available to answer any questions or provide new referrals if necessary.
Growth outlook from 2016-2026: +33.4%
#6) Outpatient Medical Social Worker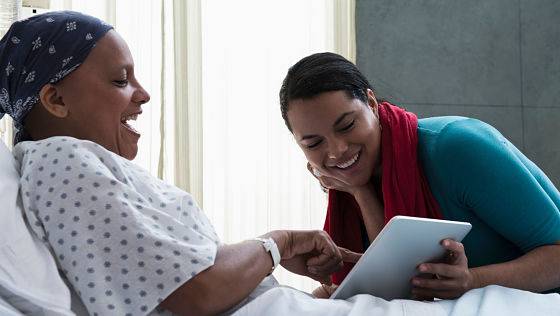 As the number of visitors to the emergency room rises ― contrary to the hopes behind the Affordable Care Act ― a number of studies are beginning to find that it is not affordability of healthcare that keeps the population healthy; rather, it is access and attention before, during, and after treatment that prevents disastrous health events. Patients need more than a once-over from doctors during their hospital stays. Unfortunately, most medical professionals are overwhelmed with their current workload and unable to worry about follow-up outpatient care, as well. That's why the system is in dire need of more social workers. Already invested in the well-being of the populations they serve, social workers are the ideal solution to our nation's health crisis. Outpatient health specialists, health counselors, public health managers, medical social workers, and others can provide the services our healthcare system needs right now. Outpatient care includes any medical attention that does not require admittance to a hospital. Outpatient treatment can include processes such as diagnosis, observation, and rehabilitation, as well as advanced procedures that do not require hospital equipment or response. Though many Americans view hospitals as the best place to receive medical services, outpatient care is usually preferable for a variety of reasons, including cost, convenience, and specialization of services.
Hospitals and care facilities around the country are rapidly expanding their outpatient centers to address the tremendous influx of patients in recent years. However, as they expand, many outpatient services are receiving a remarkable redesign to ensure they can provide the best quality care to patients without sacrificing the time and efficiency of medical staff. For example, some health systems are integrating urgent care facilities into outpatient programs. Urgent care patients do not have the luxury of waiting for an appointment, but they usually don't have maladies that require emergency medical attention. Therefore, the outpatient center can relieve pressure on hospitals by properly caring for urgent patients without overtaxing medical staff at the hospital. Another important addition to outpatient facilities is the social worker, who is incredibly useful at distributing important information to patients. Trained ambulatory social workers can assume the responsibility of explaining diagnoses and treatment options, particularly to patients who have difficulty taking care of themselves ― like elderly people that live in assisted living homes from sites like carltonseniorliving.com/community/davis/. Social workers in outpatient centers can also provide more typical duties of the profession that nurses and doctors are not equipped for, like helping patients procure financial assistance for medical debt or procure a job after recovery from disease or disability. Social workers often pursue patients' cases for longer than a medical professional is able to, which grants patients the extended care they need to attain true health and well-being.
Growth outlook from 2016-2026: +33.1%
#7) Ambulatory Care Social Worker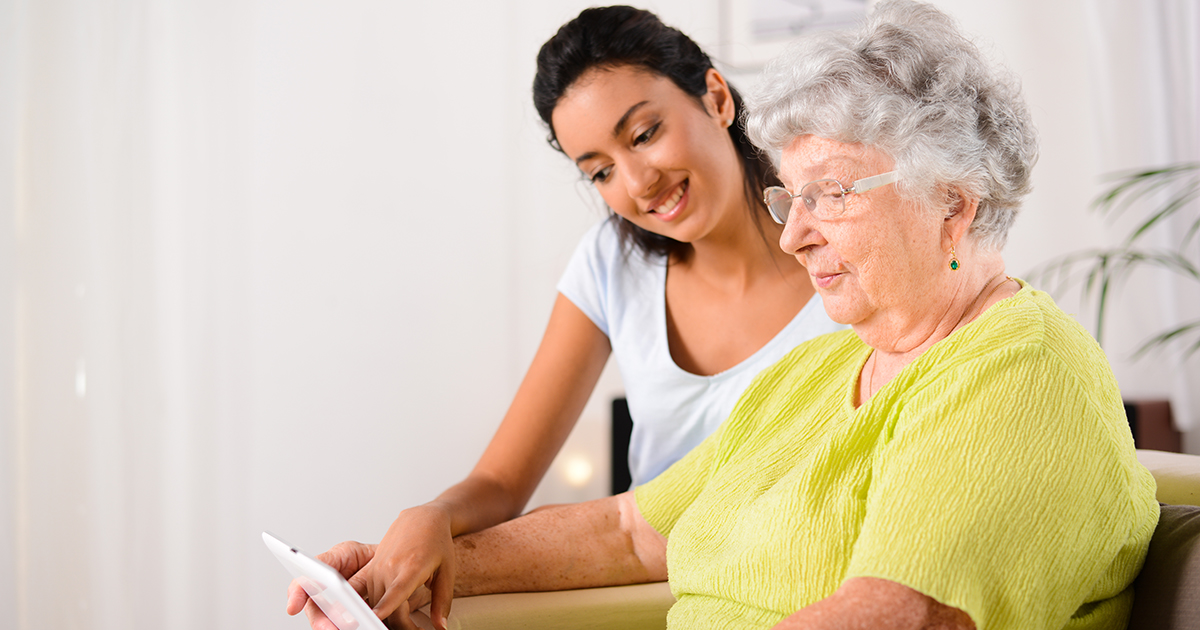 A career in the health care industry can be meaningful and rewarding, particularly when you are able to help make a real difference in the lives of individuals, families and groups. Medical social workers provide an array of needed services in outpatient settings, including providing support and helping individuals and families deal with the red tape that's often associated with health care settings. According to the National Association of Social Workers, medical social workers who work in an outpatient unit may work in outpatient specialty clinics, such as fertility clinics or dialysis centers, clinics for children with special needs, such as asthma, autism or developmental disorders, free-standing primary care clinics, such as community health care centers or family planning clinics and large group practices. Medical social workers also often work in the outpatient wing of hospitals. Medical social workers who work in an outpatient unit of a hospital or health care facility often wear many hats and perform a variety of tasks in the course of their working days. Because they work with patients who are released after their treatments or procedures, they are mainly responsible for ensuring that patients have appropriate care and support in place after they are discharged. This may involve ensuring that a patient has a home health aide or arrangements for physical therapy.
They also provide brief counseling to patients and families as needed, help patients complete required paperwork for hospital regulations and insurance billing and provide other necessary referrals to social services. Medical social work can be extremely demanding and often chaotic. Medical social workers must be able to multitask, maintain composure, keep a cool head during times of stress and work on their feet for long hours. They may be required to fill out large amounts of paperwork, and this can be discouraging for those who'd rather spend their time in direct contact with patients. And even though medical social workers work on an interdisciplinary team of other health care professionals, many outpatient facilities only employ one social worker, so it can be hard to deal with professional isolation, according to the National Association of Social Workers. For institutions like hospitals, social workers' roles have shifted primarily to transitional services to outpatient care. As managed care becomes ever more present within the US healthcare system, there is an ever greater potential role for social workers within managed care organizations. At the core of both institutions is a commitment to assessment and data-driven service provision. Efficiency means providing the right services at the right time and addressing potential barriers to care. Efficiency is preventive care and reducing preventable harm. Social workers are responsible for assessing the whole person, not just their ailments. Doing so necessarily reduces unnecessary treatment, diagnostics, and utilization of acute care.
Growth outlook from 2016-2026: +32.4%
#8) Continuing Care Social Worker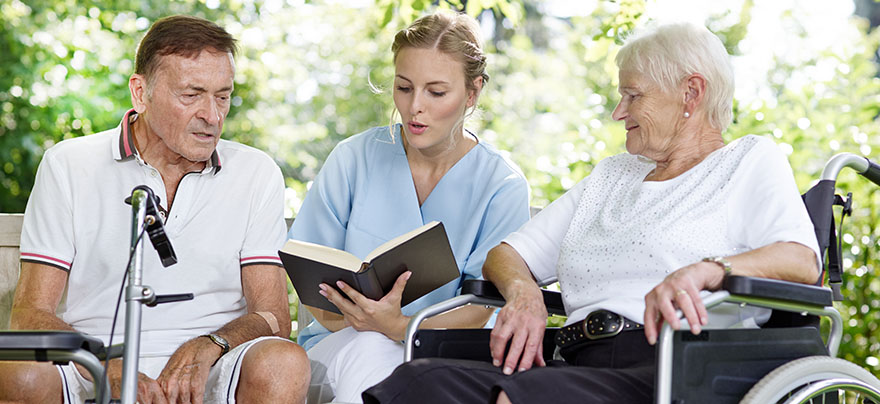 Long-term care is an increasingly important and rapidly changing component of today's social services delivery system. The need for long-term care services is expected to increase dramatically in the United States as the population ages. Changing demographics have continued to affect the demand for long-term care services and the availability of social workers to provide care to the most vulnerable members of our society. As the number of individuals in need of long-term care services rises, new issues surrounding staffing,family involvement, quality of life, the role of spirituality, end-of-life care, medical management, program development, and overall service delivery
are emerging. The principal components of social work services in long-term care settings are designed to provide assessment, treatment, rehabilitation, and supportive care, and to preserve and enhance social functioning. Service provision requires a unique combination of physical, psychological, and social interventions and family support, the goal of which is to promote an optimal level of psychological, physical, and social functioning. There have been significant changes in the manner in which long-term care services are delivered across the long-term care spectrum.
Long-term care services and programs have evolved into a variety of institutional and non-institutional modalities. Because long-term care encompasses a wide array of services, many definitions of long-term care exist. The need for long-term care services most often arises among older people, but some people need long-term care services because of physical, mental, or developmental limitations that occur at birth or at any point across the life span. Long-term care services can be provided in a person's own home, in the community, or in a facility. However, even with changing patterns of care, long-term care facilities, as temporary or permanent providers of care, are still a major resource for those who receive social work services in this country. Social work services in long-term care settings focus on several key areas, including the social and emotional impact of physical or mental illness or disability, the preservation and enhancement of physical and social functioning, the promotion of the conditions essential to ensure maximum benefits from long-term health care services, the prevention of physical and mental illness and increased disability, and the promotion and maintenance of physical and mental health and an optimal quality of life.
Growth outlook from 2016-2026: +32.1%
#9) Assisted Living Social Worker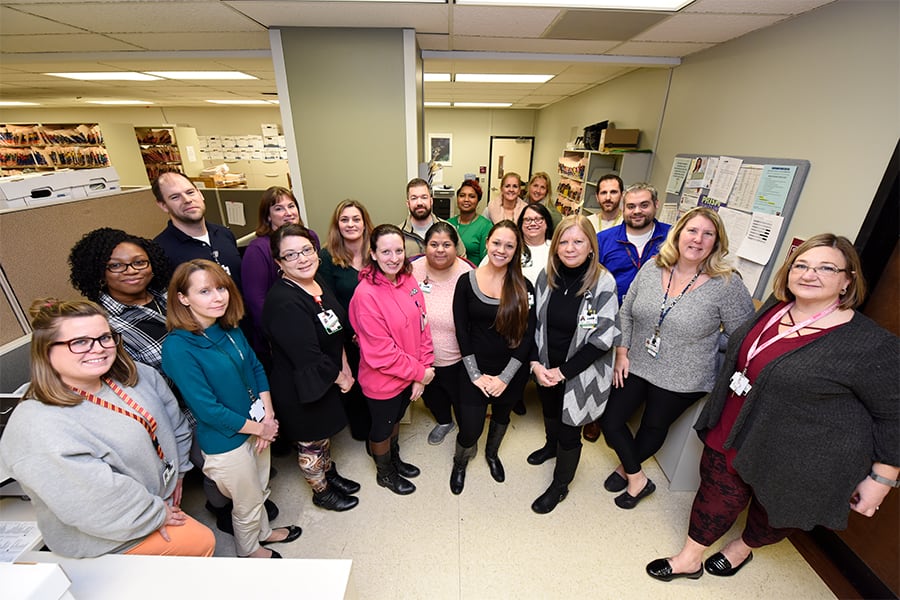 Although new residents of assisted living institutions are well taken care of, they are vulnerable to isolation, disorientation, and depression. The social work perspective underlies all the crucial assessments and interventions that ease their transitions and minimize the trauma. Most of these interventions are necessitated by the difficult adjustments associated with leaving one life behind and moving into another. Coming to the home is another possibly traumatic step these individuals take in their lives, and it's crucial to have someone alongside them to offer support—someone who's trained in end-of-life issues, knows how to advocate for community resources, and can tailor interventions to each person's specific needs. Social workers help residents work on coping skills, validating residents' experiences, and letting them know it's OK to feel scared and worried, and demonstrating that they have someone here to help them through it. Newcomers have to live with people they don't know, and it can be hard for them to navigate the new environment and form new relationships. Employees work with modeling good behavior and positive relationships and helping them get along with strangers. For residents aging in place and developing more cognitive issues, it falls to the social worker to stand alongside them and influence institutional changes on their behalf.
It takes many types of skilled professionals to keep the aging residents at their best, including nurses, administrators, physical therapists, and activity directors. But social workers are the only staff members whose biopsychosocial approach lets them view the whole person, not merely a particular need or function of that person. The social work component is "the oil to the machine". The machine functions on its own, but the social workers smooth things over, make transitions easier, and forge the communication between departments, holding the team together—all of which sets the stage for advocacy. Social work services should be designed to meet the biopsychosocial needs of residents, their families, and others involved with the residents' care and should be delivered in a manner that ensures confidentiality and cultural competence in accordance with NASW professional standards. As leaders and members of interdisciplinary teams, social workers must constantly be aware of the overall goals, objectives, and tasks of their practice area and interpret them to residents, families, and other relevant professions and organizations so that professional activities and competencies are maintained. Social workers shall have a basic understanding of the missions and functions of other relevant professions and organizations that promote resident health, mental health, and well-being. Social workers shall be able to communicate, cooperate, and collaborate appropriately with professionals from different disciplines and agencies. The social work roles and responsibilities in long-term care shall be clearly delineated and communicated to other members of interdisciplinary teams.
Growth outlook from 2016-2026: +32.1%
#10) LCSW with healthcare focus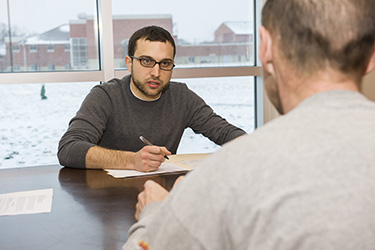 Clinical therapists work with patients to help identify, examine, and treat mental health and emotional issues or disorders. Clinical therapists engage in practice both in the private and public sectors, in diverse settings including outreach agencies, mental health clinics, hospitals, or in an individual or group practice. Common duties include assessing patient needs, designing treatment plans, conducting individual, group and family counseling sessions, monitoring patient progress, implementing case management techniques, preparing treatment reports, and making referrals. The foundation of most clinical therapists' methods involve talking with patients in order to identify and treat the issues from which they suffer; thus, it's important for clinical therapists to have very strong communication and interpersonal skills. Clinical therapists should also be empathetic and work well in potentially stressful or uncomfortable situations. The health focused therapist investigates and implements clinical services across diverse populations and settings to promote health and well-being and to prevent, treat and manage illness and disability. Medical Social Workers assist patients and their families with health-related problems and concerns. The Medical Social Worker performs a comprehensive assessment of a patient's social, emotional, environmental, financial, and support needs and informs other members of the health care team about these factors, which may affect the patient's health and well-being.
Medical Social Workers work with the patient's family or support systems as well as other service provider agencies to develop a plan for the care of the patient in his or her home or other living arrangement. Patient counseling is an important part of the Medical Social Worker's role. Medical Social Workers lead support group discussions, provide individual counseling, help patients determine appropriate health care and other health services, and provide support to patients with serious or chronic illnesses. In the hospital setting, Medical Social Workers play an important role in coordinating patient discharge planning. They assist patients and families, access in-home health care services, arrange for in-home medical equipment, provide for transportation, coordinate follow-up treatments, and refer patients to a wide variety of community social service agencies. Medical Social Workers are often also responsible for helping patients access financial assistance and health insurance coverage. In some settings, Medical Social Workers work closely with public and private health insurers to determine the patient's benefits and advocate for the patient. A major role of the Medical Social Worker is to be an advocate for the patient and, at times, an advocate for broader social causes. Many, if not all, patients could benefit from the care of a Medical Social Worker. In particular, individuals with chronic degenerative illnesses; the terminally ill; individuals with mental illness; transplant patients; homeless individuals; and individuals with multiple social, financial, emotional, or housing problems.
Growth outlook from 2016-2026: +31.2%
#11) Acute Care Setting Social Worker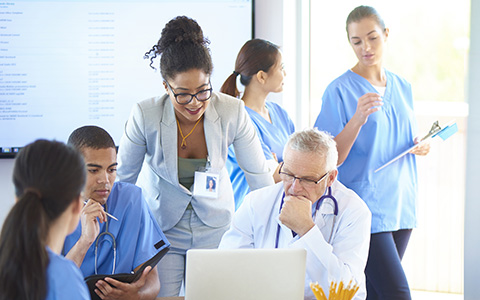 Acute care hospital social workers are highly valued by service users for their responsiveness, emotional support and practical help during the process of hospitalization. While empowering practice is reported by some caregivers, discharge pressures had the potential to undermine person-centred practice in the care management process. Healthcare professionals value hospital social workers for their assessment skills and commitment to patient care while community based colleagues perceived them as being particularly skilled in inter-disciplinary and inter-agency collaboration. Hospital social workers report that their role becomes increasingly proceduralized within a target culture, leaving less time to address the emotional needs of users and caregivers. The social worker's role in the emergency department or acute care setting, especially in busy urban hospitals and major trauma centers, is integral to smooth operation during crisis situations for effective patient management and for successful communication with a patient's family members. Research indicates that social workers in the emergency department or acute care setting can actually reduce overall hospital costs related to patient admissions. In today's cost-cutting hospital environment, social work services may be among the first eliminated by hospital administrators, and the important contributions of social workers in the acute care setting are often undervalued.
In an urban acute care hospital, emergency department social workers are often referred complicated cases and use psychosocial evaluation methods to identify relationship and environmental issues associated with a patient's medical condition that were less likely to require hospital admission. Based on study data and interactions with hospital social workers, the most valuable role is to keep people from being admitted unnecessarily. In one study, over 80% of the acute care patients who were seen by social workers were not admitted and were instead referred to community services, home care, and nursing facilities. The most valuable qualities an acute care social worker can possess are good crisis intervention skills, the ability to perform quick and accurate assessments, and the personality to develop and manage an intense therapeutic alliance in a short period of time. Acute care social workers must be able to go from a quiet, slow day to a busy multiple-car crash situation almost immediately. They need the ability to interact with a fast-moving medical trauma team, to relate to anyone and everyone. Hospital social workers locally and nationally could benefit from forming strategic alliances, in partnership with service users and caregivers, to explore ways to collectively resist neoliberal policy developments at the health and social care interface.
Growth outlook from 2016-2026: +30.2%
#12) Mental Health Social Worker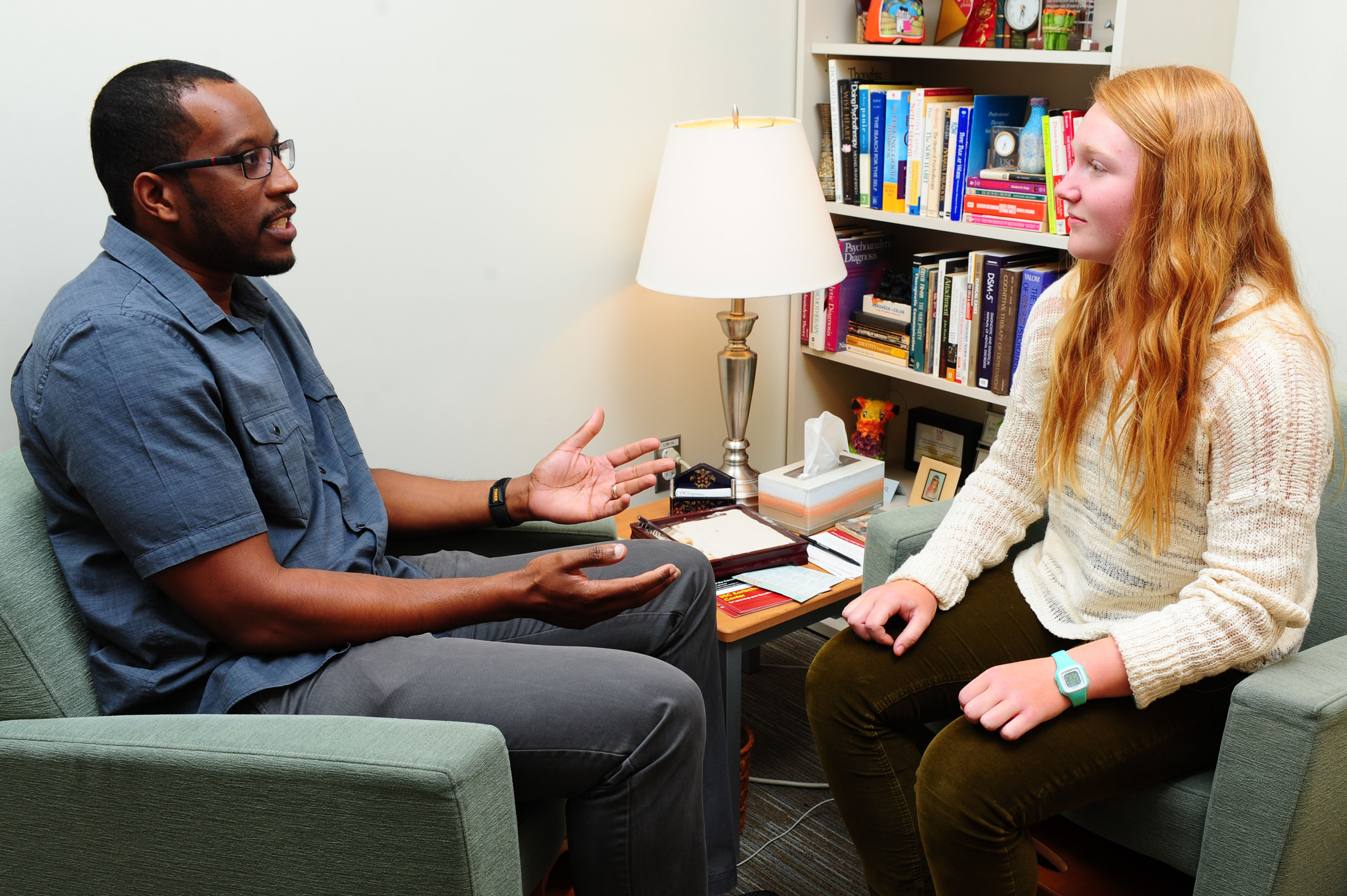 The inpatient psychiatric unit is a unique environment, and unique career path, in many ways. This career, like any in social work, holds many challenges and rewards. Being able to shift gears quickly is critical, as is tolerance for interruptions and frequent changes in plans. Since mental illness and hardship know no divisions, patients are of all backgrounds and communities. Some have had dozens of hospitalizations and have difficulty living independently. For some, their inpatient status is the mark of a dramatic life change that has sobered, scared, or frustrated them, and just accepting this change is much of the work of their stay. All of these patients are brought together by various missing pieces: the puzzles of their lives have broken down, and much does not fit as it did before. Perhaps pieces have been missing or misplaced for some time. Sitting before the group leader are people unable to name the year, people who believe they are the president, and people who eloquently articulate philosophical concepts. In a mix of homeless and privileged, sober and addicted, depressed and psychotic, the great equalizer is crisis. Sitting and talking with patients is very different than in outpatient psychotherapy, and there is little time for daily, extended conversations. Patients have gone through other interviews already, and they are still trying to integrate this new experience into their views of themselves and the world. They often bloom with a few words of reassurance, the chance to tell their story anew, and the opportunity to hear more about resources available to them.
Being available to patients throughout their stay, in whatever limited ways possible, lends continuity to their experience, satisfaction for the social worker, and a valuable aspect to the treatment process. Families are often terrified, angry, despondent, confused, and anxious regarding their loved one's situation. While doctors and other professionals on the unit simply don't have time to speak with every family, social workers make it a point to (with patients' permission). Learning of a history of head trauma, an addiction, a recent change in behavior, or a personality, social workers get closer to understanding the person outside of this unit. In an environment where assessment and treatment happen quickly, social workers' contributions are one piece of the plan for healing. In family meetings, the work of restoring basic communication, if not the work of restructuring a family, happens quickly and often successfully. The great taboo of mental illness is dealt with openly, usually with great relief and satisfaction. social workers participate in a rebuilding process. Many social work careers involve interdisciplinary teams, but rarely is the chance so prominent to benefit from everyone's input. Doctors, nurses, mental health workers, occupational therapists, psychologists, students, and social workers sit side by side in a rich discussion. Patients often come to the unit isolated, underprivileged, and confused. They feel they have no options; together, social worker and patient work to discover them. Every patient is an opportunity to provide outlets, supports, and information.
Growth outlook from 2016-2026: +28.6%
#13) Private Practice Social Worker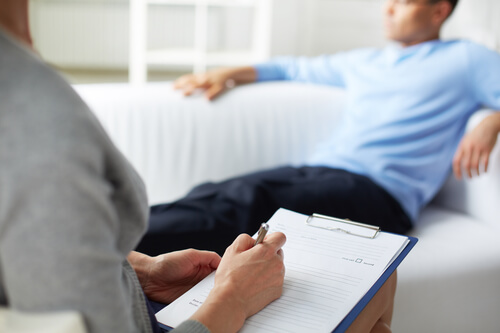 Private independent practice (known historically as private practice) is a growing segment of the social work profession. Social workers entering this context are providing a range of services, including clinical and nonclinical. Major considerations for establishing, maintaining, and marketing a successful and ethical private independent practice should be considered. The contemporary landscape of private independent practice reflects a myriad of services, both clinical and nonclinical, depending on individual state rules and regulations. Clinical work may include such services as counseling and psychotherapy to individuals, couples, families, and groups, and clinical supervision of social workers for licensing, community, and corporate interventions. Nonclinical work may encompass program development and evaluation, conflict resolution, mediation, training, and education. Traditionally, private independent practitioners have offered their services in a private office setting. Many now contract with agencies, as well as clients, for the delivery of services. Social workers take a holistic approach that includes the individual and systemic factors. Practice is across the lifespan, and this includes working with children, adults, families, groups and communities. A person-centered system involves person-centered thinking, planning, and organizations. These guiding principles apply to the system serving all people who need long-term services and supports, and their families. A person-centered system acknowledges the role of families or guardians in planning for children/youth and for adults who need assistance in making informed choices.
To be person-centered means the following: treating individuals and family members with dignity and respect; helping individuals and families become empowered to set and reach their personal goals; recognizing the right of individuals to make informed choices, and take responsibility for those choices and related risks; building on the strengths, gifts, talents, skills, and contributions of the individual and those who know and care about the individual; fostering community connections in which individuals can develop relationships, learn, work and produce income, actively participate in community life, and achieve their full potential; promising to listen and act on what the individual communicates; pledging to be honest when trying to balance what is important to and for the person; seeking to understand individuals in the context of their age, gender, culture, ethnicity, belief system, social and income status, education, family, and any other factors that make them unique; acknowledging and valuing families and supporting their efforts to assist family members; recognizing and supporting mutually respectful partnerships among individuals, their families, communities, providers, and professionals; advocating for laws, rules, and procedures for providing services, treatment, and support that meet an individual's needs and honor personal goals; and endorsing responsible use of public resources to assure that qualified individuals are served fairly and according to need.
Growth outlook from 2016-2026: +28.2%
#14) Housing Retention "Navigator"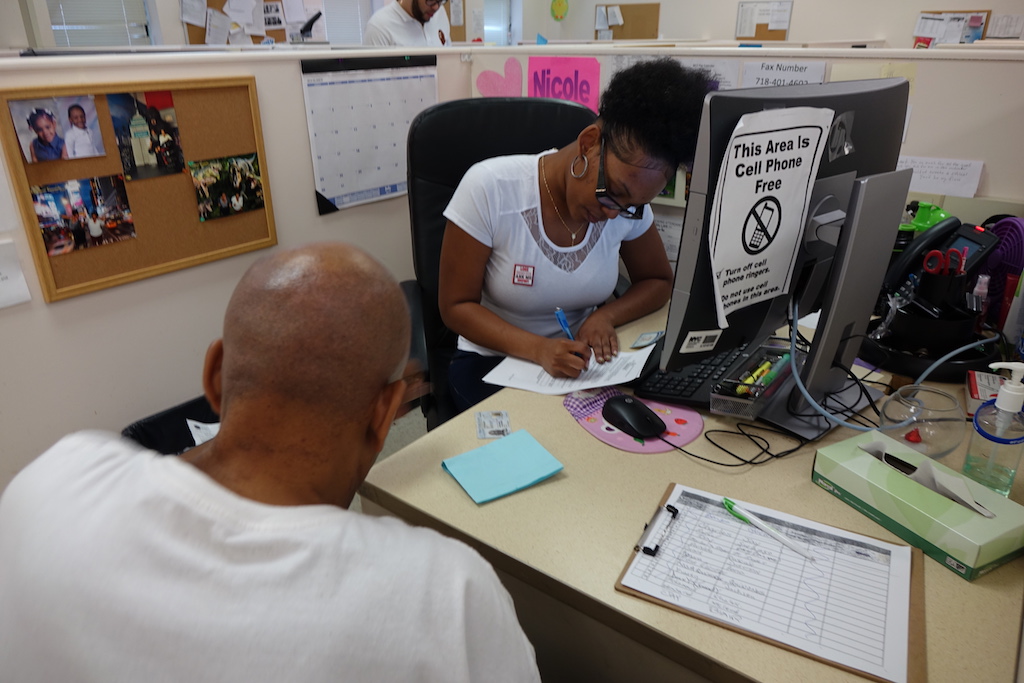 The national delinquency rate is 8.4 percent or 4.9 million residential and commercial properties. Social workers have been central figures in the struggle to find a way to help residents who are losing their homes because of unpaid property taxes. Property managers are not social workers, and after the last recession, city and county officials dealing with unoccupied housing stock across the nation struggled to know what to do with tax-forfeited properties and their inhabitants. Some organizations have been turning to social workers in the effort to avoid eviction as the only choice. Using resources from the sale of tax-forfeited properties, tax forfeitures departments in county government are able to reimburse the human services department for a case manager or "navigator" to be physically embedded with the tax forfeiture team — to help steer clients to services that would help them retain their homes. This approach allows for consistency, collaboration and service integration in the attempt to keep citizens in their homes, doing a better job for those who slip through the social safety net. Many of these individuals fly under the radar for years, not connected to programs or services. This position connects people to services whose lives are improved, taxes are paid and they stay in their homes. The results make sense morally and financially.
Previous to the "navigator" joining the team, when county officials would find people like veterans who had head injuries, people with mental illness, people who were hoarders and people in all sorts of crisis situations, they would spend a tremendous amount of staff time trying to help them, but didn't really have the tools. In the past, they woud refer people to human services. After the first six months of this exact program in 2017 in Hennepin County, MN, the county has been able to avoid forfeiture for more than half of the property owners they have worked with and has collected more than $200,000 in property taxes, helping more than 40 people stay in their homes. The savings add up in other ways as well. When residents lose their homes, the properties become essentially tax exempt, the county bears the costs of boarding them up, mowing the lawn and removing snow and then typically the houses get sold at public auction for a loss. Even if someone loses their home, there is sometimes a happy ending. Hennepin County's new "navigator", Marie Markfort, reports of a client who lost her home but moved into assisted living with a roommate and a case manager. That was the best situation for her and now she agrees. Markfort says that this is the most rewarding job she's ever had, seeing the results and being a part of the transition. That's the part that she values the most, seeing where they were and where they end up.
Growth outlook from 2016-2026: +28%
#15) School Social Worker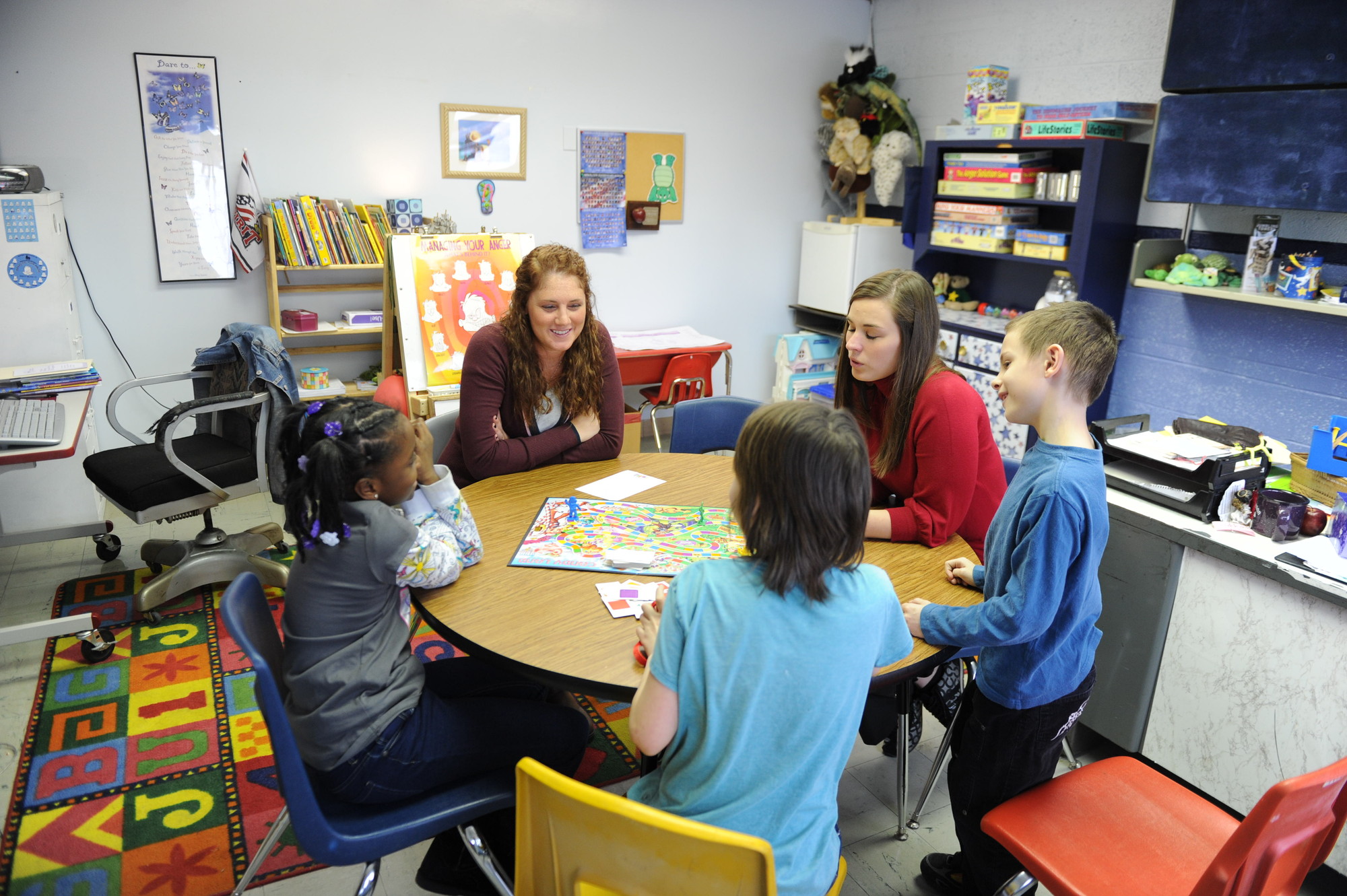 School social work is a specialized area of practice within the broad field of the social work profession. School social workers bring unique knowledge and skills to the school system and the student services team. They are trained mental health professionals who can assist with mental health concerns, behavioral concerns, positive behavioral support, academic and classroom support, consultation with teachers, parents and administrators as well as provide individual and group counseling and therapy.  School social workers are instrumental in furthering the mission of the schools which is to provide a setting for teaching, learning, and for the attainment of competence and confidence. School social workers are hired by school districts to enhance the district's ability to meet its academic mission, especially where home, school and community collaboration is the key to achieving student success. The best teachers with the biggest teaching "bag of tricks", recognize that numerous factors interfere with their ability to reach many of their students.  Children today are increasingly victims of many social forces that negatively affect their role as students.  Many families are in a state of change and until it becomes stabilized, in whatever form, children's unmet physical and emotional needs will continue to interfere with their ability to learn and adjust in school.
School social workers provide services related to a person's social, emotional and life adjustment to school as well as other areas of their life.  School Social Workers  are the link between the home, school and community in providing direct as well as indirect services to students, families and school personnel to promote and support students' academic and social success. Assistance to the student population includes: providing crisis intervention; developing intervention strategies to increase academic success; assisting with conflict resolution and anger management; helping the child develop appropriate social interaction skills; and assisting the child in understanding and accepting their self and others. The services offered to the school include: providing staff with essential information to  better understand factors (cultural, societal, economic, familial, health, etc.) affecting a student's performance and behavior; assessing students with mental health concerns; developing staff in-service training programs; assisting teachers with behavior management; and providing direct support to staff. School social workers also assist with interactions among families, including services such as: working with parents to facilitate their support in their children's school adjustment; alleviating family stress to enable the child to function more effectively in school and community; assisting parents to access programs available to students with special needs; and assisting parents in accessing and utilizing school and community resources.
Growth outlook from 2016-2026: +27.3%
#16) Social Work Caseworker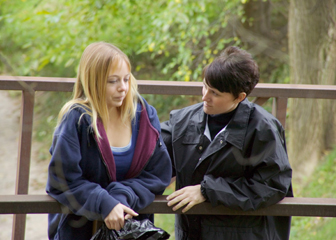 In social work, a caseworker is similar to a type of social worker who is employed by a government agency, non-profit organization, or another group to take on the cases of individuals and provide them with advocacy, information or other services. They are not required to have a social work degree or licensure as do clinical social workers. Caseworkers help individuals, couples, and families find solutions to problems of social adjustment that are difficult for individuals to navigate on their own. Issues may be poverty related, stemming from troubled relationships, addiction based, mental health related or a combination of these and other issues. In social casework, the relationship between a caseworker and their client is one of support, ideally focused on enabling an individual in solving a problem through their own efforts. The social casework relationship is a dynamic interaction of attitudes and emotions between the social caseworker and the client with the purpose of satisfying the clients psychosocial needs within their respective environment. Psychosocial assessment is a key tool used in casework; it is the initial assessment of a client's current, relevant past, and possible future modes of adaptation to both stressful situations and normal living situations. Problem solving is the intent behind every social casework process.
A caseworker does not necessarily solve the problem for the client, but ideally helps the person in the situation to be equipped in solving or facing the problem adequately within the individual's weaknesses and strengths to the end of overall positive development. The social casework profession is focused on one primary goal: to enhance human well-being and help meet the basic human needs of all people, with particular attention to the needs and empowerment of people who are vulnerable, oppressed, and living in poverty. Values maintained in casework are: Every individual has inherent worth and dignity; Every individual has the right to self-determination; Every individual is the primary concern of society, has potential for and the right to growth; Every individual, in turn, has to contribute to the society's development by assuming his social responsibility; The individual and society in which one lives are interdependent; Basic human needs have to be met by services which are not dependent upon in accord either to moral behavior or to social category. Social work case management is a process of linking clients to services that enhance their functional capacity, from assessment to comprehensive intervention for equitable client care. Case management is a mechanism for ensuring a comprehensive program that will meet an individual's need for care by coordinating and linking components of a service delivery system. It is a collaborative process of assessment, planning, facilitation, and advocacy for options and services to meet an individual's health needs through communication and provision of available resources to promote qualitative cost effective outcomes.
Growth outlook from 2016-2026: +27.2%
#17) Senior Rehabilitation Social Worker

The rights of older people are no different to the rights of any other person. There is, however, an increasing risk to the realization of these rights to the extent that physical or mental frailty or disability imposes limitations on some older people. The needs of such older people are for the support and services to counteract the effects of these limitations. Discrimination on the basis of age can pose a further threat to the realization of the rights of the older person. Human rights and "quality of life" or "life satisfaction" are clearly related. Any deliberate obstruction to the achievement of a satisfying and productive life represents an invasion of the rights of the individual. Equally, the lack of reasonable support services to counteract the effects of physical or mental disability also represents a threat to the rights of older people. In all cases a primary focus is to ensure that there is no abuse or neglect of the vulnerable and frail client and that systems set up to support and care and protect such clients are all engaged and utilized to full extent where they are useful and appropriate. Social workers for older people who engage in group work or, more rarely, community development also use assessment skills to identify client need and suitability for group work, (for example, reminiscence work or stress management work with clients or carers). A social worker's approach to assessment is influenced by their use of specific theories and is based on their own professional training and experience and the needs of their client and employer and the stated mission of their agency.
The tasks of social workers with older people are very varied and include work with their families and carers. Social work with older people focuses on the preservation or enhancement of functioning and of quality of life of our clients. Social work focuses on what people can do and maximize both opportunities and quality of life in the context of their social system, their needs and their rights. Social Work assessment is key to all the main roles and tasks of social work. Social workers carry out social assessments that involve identifying practical and emotional needs and appropriate supports. This ensures the worker reacts in a reflective and planned way to intervene to assist a client and family. In social work for older people it aims to make an objective social study of the older person and their partner, carer and family, their accommodation needs, their primary needs of food, shelter and hygiene, the degree to which they are integrated with or isolated from their local community. The social worker will attempt to come to some conclusions about the client's psychosocial situation, including their emotional health, their level of self-esteem and their level of stress and cognitive ability and pre-existing level of learning ability. In addition, a similar assessment is required to clarify the abilities of carers and families and their levels of stress and their emotional state and capability.
Growth outlook from 2016-2026: +27.1%
#18) Mental Health Counselor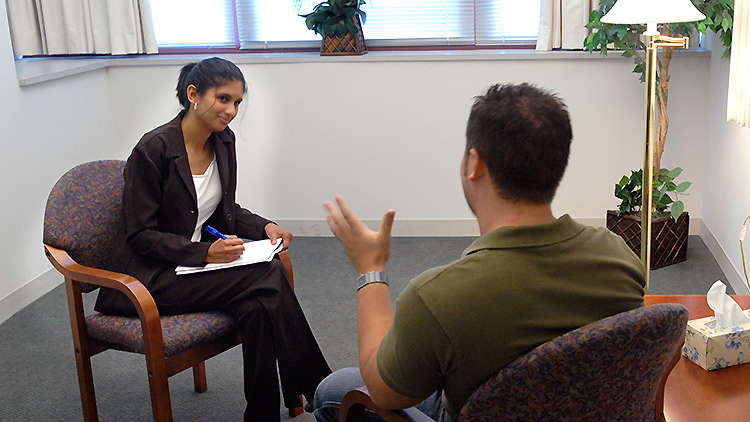 Clinical mental health counseling is a distinct profession with national standards for education, training and clinical practice. Clinical mental health counselors are highly-skilled professionals who provide flexible, consumer-oriented therapy. They combine traditional psychotherapy with a practical, problem-solving approach that creates a dynamic and efficient path for change and problem resolution. Clinical mental health counselors offer a full range of services, including: Assessment and diagnosis; Psychotherapy; Treatment planning and utilization review; Brief and solution-focused therapy; Alcoholism and substance abuse treatment; Psychoeducational and prevention programs; and Crisis Management. In today's managed care environment, clinical mental health counselors are uniquely qualified to meet the challenges of providing high quality care in a cost-effective manner. CMHCs have a foundational skillset that is distinct from those of other behavioral health disciplines. Their training in addressing the needs of the whole person and in wellness and prevention makes them well-situated to lead the effort in integrating health care. Licensure requirements for clinical mental health counselors are equivalent to those for clinical social workers and marriage and family therapists, two other disciplines that require a master's degree for independent status. A licensed clinical mental health counselor has met or exceeded the following professional qualifications: Earned a master's degree in counseling or a closely related mental health discipline; Completed a minimum of two years post-master's clinical work under the supervision of a licensed or certified mental health professional; and Passed a state-developed or national licensure or certification examination.
Clinical mental health counselors practice in a variety of settings, including: private practice; community agencies; managed behavioral health care organizations; integrated delivery systems; hospitals; employee assistance programs, and substance abuse treatment centers. When people look for mental health treatment for themselves or a loved one, it is common to search for a psychotherapy provider who may have availability in their schedule, desired fees, or is covered by a specific insurance plan. However, it is essential that people in search of treatment also get specific information about the type of treatment that a mental health care provider will offer. Graduate education and clinical training prepare clinical mental health counselors to provide a full range of services for individuals, couples, families, adolescents and children. The core areas of mental health education programs include: Diagnosis and psychopathology; Psychotherapy; Psychological testing and assessment; Professional orientation; Research and program evaluation; Group counseling; Human growth and development; Counseling theory; Social and cultural foundations; Lifestyle and career development; and a Supervised practicum and internship.
Growth outlook from 2016-2026: +26.8%
#19) Youth Center Social Worker
Being a youth care worker is for those who desire to provide committed care to vulnerable youth. Depending on the role and setting, this usually involves caring for children and youth under the age of 18 who have been mistreated and cast aside by the world. Youth social workers are dedicated to making a difference in the lives of children and families in greatest need. They offer a continuum of care that provides a wide range of expert clinical, educational and health and wellness services in order to appropriately and cost-effectively serve children during various stages of their treatment needs. Treatment can include outpatient services and programs in a nonprofit setting, a more intensive campus-based residential treatment program, or more transitional settings such as therapeutic group homes and treatment foster care. Residential treatment employs a team approach to rehabilitation with educators, child care workers, social workers, psychologists and counselors working together to provide an individualized treatment plan for each client in care. Youth center workers help co-create collaborative relationships with a number of community partners in order to most effectively nurture and provide for children who need help most. Treatment can include evidence based Psycho Educational Models, which help youth learn ways to manage their behavioral problems such as: Aggression, Impulse control, Sexual acting out, and many other behavioral issues that may have resulted from their past trauma and have caused the youth, family and/or guardian stress. Youth social workers help to heal the hearts and minds of youth who have suffered emotional trauma that can include physical, sexual and verbal abuse or neglect.
Programs also help manage and treat mental health disorders such as: Mood, Bipolar, Attachment, ADHD, Depression, and many others. Youth learn basic and advanced social skills that help build self-esteem, communication, self-awareness and healthy relationships. Staff supports youth by holding daily family meetings, setting expectations, and pro-actively teaching skills needed to become successful in the community. Ideally youth social workers work within an interdisciplinary team to provide treatment services to youth. This will include mental health, substance abuse, and family focused treatment. At the masters-level, Youth-focused therapists will utilize trauma-informed care principles and therapeutic interventions and can even provide individual group and family counseling in the home, office and/or community. Youth social workers also: provide family advocacy and support as part of a therapeutic treatment team; provide service coordination, conduct risk and diagnostic assessments and develop/implement individual service plans; and complete and maintain clinical files, including documentation of services. Youth social workers design and implement programs that promote the personal development of each client as well as maintaining and strengthening family relationships. In a nonprofit setting, youth workers often provide comprehensive case management and assist clients with various social or behavioral health issues.  Programs can offer education, life skills training, community service opportunities, recreational activities, partnership mentoring, and after-school conflict/anger management skills training.
Growth outlook from 2016-2026: +26.6%
#20) Online Therapist

Innovative methods to provide care is expanding as more Americans seek treatment, including the need for remote diagnosis and treatment of patients. Using devices like smartphones and computers, patients can interface with professionals to receive treatment in the midst of issues around scheduling, childcare, or transportation.
Online therapy makes good counseling more accessible for patients who have difficulty traveling or disinterest in visiting a physical facility. Potentially, social workers could also interface with patients through such digital portals, slashing the time they waste commuting and providing extra resources to devote to new cases. Most developing outpatient technology stems from the concept of telemedicine or online therapy. For example, remote monitoring devices like smartwatches allow doctors (or social workers) to track patients' progress from afar, granting them more information regarding individual recovery processes. Additionally, to reduce the need for extended hospital stays or movement to assisted-living centers, patients can install sensors around their homes to alert case workers to falls and other dangerous events that impact health. America is currently suffering from a shortage of psychiatrists, doctors, and professional social workers, and as more people gain financial access to the medical care they need, this lack of medical professionals will become even more dire. Some organizations offer clients the option to schedule live video and phone sessions with their therapists, or even operate through messaging services. Clients bring forward many of the same issues that face-to-face therapy clients are dealing with, including stress, anxiety and relationship issues, among other concerns. Online therapists can message back with questions, feedback, insights and guidance. Clients benefit from easier access to therapy, which particularly helps people in rural areas who may not be able to drive an hour each way to see a therapist face-to-face.
Online therapy, be it by phone, webcam, email or text message, has been around in one form or another for more than 20 years, used most often by members of the military. But the explosion of smartphone users has created new opportunities for app-based companies to offer more accessible and affordable therapy. The ease and convenience of scheduling a therapy appointment online and talking with a therapist from the privacy of one's own home—or wherever one may be—is a huge draw for consumers, many of whom are seeking therapy for the first time in their lives. An online platform has the ability to normalize mental health care, especially among generations who are so accustomed to interacting with people using technology. Research studies also indicate that online service delivery is equivalent to face-to-face care in various settings and an acceptable alternative. While much of the research tests only the use of videoconferencing as the telehealth modality, a few studies, including two published in 2013, have also shown that asynchronous messaging therapy can be as effective as in-person therapy. Even more encouraging is that when digital interventions are positive, effective experiences for patients, they may go on to seek face-to-face therapy. It can really be a nice first step in treatment for someone who needs more intensive therapy.  Mental health professionals can also reap benefits from joining online care teams. In addition to supplementing practitioners' incomes with new patients, providing online therapy can help them maintain a better work-life balance. From the provider perspective, the flexibility of practicing online therapy fits so well into one's life and allows the chance to better meet patients' needs.
Growth outlook from 2016-2026: +25.4%
#21) Group Home Social Worker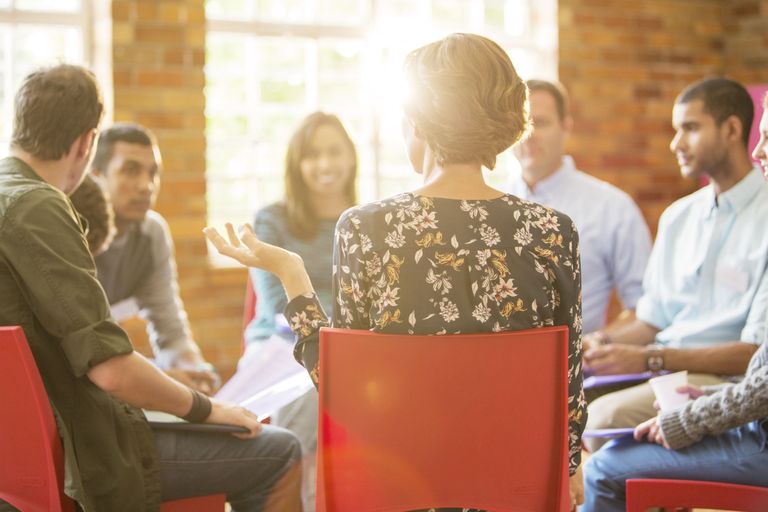 Group homes are small, residential facilities located within a community and designed to serve children or adults with chronic disabilities. Most group homes are standard, single-family houses, purchased by group home administrators and adapted to meet the needs of the residents. Except for any adaptive features such as wheelchair ramps, group homes are virtually indistinguishable from other homes in the surrounding neighborhood. Group homes may be located in neighborhoods of any socioeconomic status. Residents of group homes usually have some type of chronic mental disorder that impairs their ability to live independently. Many residents also have physical disabilities such as impairments of vision communication, or ambulation. These individuals require continual assistance to complete daily living and self-care tasks. Some also require supervision due to behavior that may be dangerous to self or others, such as aggression or a tendency to run away. Although most group homes provide long-term care, some residents eventually acquire the necessary skills to move to more independent living situations. Group homes for children are usually temporary placements, providing care until a foster family can be secured. Others may return to their natural families. Occasionally, halfway homes for people recently released from prison or discharged from a substance abuse program may also be referred to as group homes. These types of group homes are also transitory in nature. One of the goals of group home living is to increase the independence of residents. Group home staff members teach residents daily living and self-care skills, providing as little assistance as possible. Daily living skills include meal preparation, laundry, housecleaning, home maintenance, money management, and appropriate social interactions.
Self-care skills include bathing or showering, dressing, toileting, eating, and taking prescribed medications. Staff also assure that residents receive necessary services from community service providers, including medical care, physical therapy, occupational therapy, vocational training, education, and mental health services. Most group home residents are assigned a case manager from a community mental health center or other government agency who oversees their care. Case managers review group home documentation regarding skills learned and services received, and make recommendations for adjustments in care. Over the past 25 years, many studies have examined the impact of group home care on residents. These studies have consistently shown increases in adaptive behavior, productivity, community integration, and level of independence. Risks involved in successfully transitioning an individual to a group home include psychological deterioration, such as severe cognitive or physical impairments, physical deterioration that includes being non-ambulatory, or mortality issues such as being age 70 or older. Prior to an individual's entrance into a facility —especially for those in the high-risk category—extensive planning should be conducted. A complete assessment plan of the individual's needs should specify which agency will be responsible for meeting medical needs, particularly in the event of a crisis. The individual's strengths should be incorporated into the plan whenever possible. For example, if a supportive family is an identified strength, the preferred group home should be close in proximity to facilitate family visits. Other factors that contribute to group home success are a small staff-to-resident ratio, well-trained staff, and a home-like atmosphere.
Growth outlook from 2016-2026: +24.3%
#22) Social Work Foundation Grantor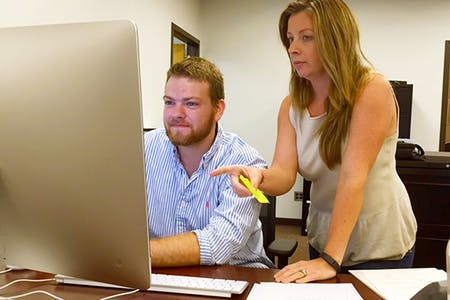 While fundraising or grant writing may not be the obvious career choice for those receiving a Bachelor of Social Work or Master of Social Work degree, social workers who have completed their BSW or MSW coursework and have excellent written communication skills can be effective grant writers for social service, policy/advocacy, and local government agencies. Schools of social work offer specialties in various practice arenas, policy work, community organizing, and administration. This educational background, when combined with effective communication skills, can provide the ideal foundation for a grant writing position or career. The competency-based model of social work education currently supported by the Council on Social Work Education defines social work competence as the ability to integrate and apply social work knowledge, values, and skills to practice situations in a purposeful, intentional, and professional manner to promote human and community well-being. By broadening the definition of "practice" to include fund acquisition for program delivery and client services, grant writers utilize their social work skills for the betterment of the clients and communities served. There are a number of social work core competencies that support effective grant writing, including the client-centered approach: Social workers are trained to view the impact of any service, program, or intervention from the perspective of the client. Students are taught to approach service delivery with clients from "where they are" and use a more strengths-based rather than deficit-based framework. When writing about a program for maximum effect, framing the program through its benefit to the client allows the reviewer to immediately identify what this program is designed to do at an individual level. The reviewer can then evaluate the proposed approach by its intended benefit to the program's recipient.
Social work education and training provides the foundation for understanding current social issues facing communities and the intersectionality between these issues and myriad other challenges that communities face. This foundational knowledge allows a grant writer to easily connect the community needs to the proposed intervention. The grant writer has an underlying knowledge of social service delivery techniques as well as the interplay between human behavior and the social environment. In addition, social work education teaches students how to understand the impact and delivery of best practices and developing trends in the field and how those emergent practices can be applied to service delivery for various populations. Social work training emphasizes the ability to translate research into meaningful and appropriate program design. This skill set allows the grant writer to guide and support the program development process with the direct service staff who will be implementing the program, if funded. Many excellent grant writers are not social workers, and not all trained social workers have the communication or development skills to be grant writers. Support of the combination of social work training and communication skills allows for effective grant writing on behalf of those served by social work programs and services. Advanced training in social work provides the grant writer with subject area matter expertise, an understanding of program design and nonprofit management, and basic evaluation skills while ensuring a client-centered focus. As such, trained social workers who choose to become professional grant writers are using their social work training in a way that supports both their professional desires and social work ideals.
Growth outlook from 2016-2026: +24.2%
#23) Addiction Rehab Social Worker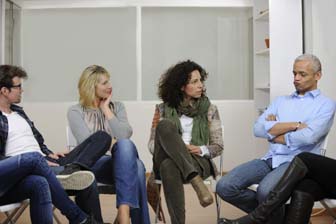 Addiction social workers specialize in helping clients resolve addictive behaviors associated with drugs and other stimuli that lead to adverse consequences. They provide support and counseling to families of addicts, develop treatment plans, counsel patients in private and group sessions, and perform client assessments. An addiction social worker's duties may vary by setting but most serve as important members of a multidisciplinary team of specialists, physicians, human services workers, and nurses who are working together to provide the right treatment plans for their clients. While most people would identify drugs and alcohol as the most common sources of addiction, there are a wide range of drug and behavioral additions that are recognized and treated by addiction social workers. There are a range of drugs and activities that can lead to compulsive behavior and dependency, including: alcohol; nicotine; illegal drugs; prescription drugs; food; gambling; sex; pornography; shopping; theft; video games; and work. Every true addiction has negative effects. Individuals addicted to substances like drugs or alcohol will often experience significant physical consequences from their addictions. Those who develop addictions to activities like shopping, eating, or gambling, may not exhibit obvious physical symptoms but the challenges associated with their treatment are no less complex. Addiction social workers combine knowledge of mental and behavioral disorders, substance abuse, and chemical dependency with expertise in the areas of assessment, treatment, and therapeutic interventions, to help individuals overcome their addictions and return to living normal healthy lives. If you are still in the cleaning process but you need to pass a drug test for court or work, try this fake urine for drug test.
In the field of addiction social work, it is important to provide inclusive and supportive care for individuals from diverse backgrounds. For individuals who identify as LGBTQ+, seeking addiction treatment in a welcoming and understanding environment is crucial. That's why it is beneficial to consider options like gay friendly rehab centers that are specifically designed to cater to the unique needs and experiences of LGBTQ+ individuals struggling with addiction. These rehab centers provide a safe and affirming space where clients can receive specialized care and support, addressing both their addiction and the specific challenges they may face as members of the LGBTQ+ community. By incorporating a holistic approach that acknowledges the intersectionality of identities and fosters an environment of acceptance, gay-friendly rehab centers play a vital role in helping individuals overcome addiction and promoting their overall well-being.
To be successful as an addiction social worker, you must possess a few important traits and characteristics. You must have excellent communication skills, be compassionate, non-judgmental, resilient, and possess the ability to see a person's potential. An addict's road to recovery is often long and difficult, and will frequently result in relapse. Social workers must find ways to design treatments that their clients will respond to, and maintain positivity in challenging times. For those interested in the profession, know this- winning the battle against dependency can be a very powerful experience, even as the non-recovering person. Like many other mental health problems, addiction does not discriminate. Although images of low-income gang riddled neighborhoods come to mind when many people think of addiction, in truth this problem can affect anyone. As mentioned above, addiction affects not only the addict, but those around him as well. Problems of all different sorts also seem to surround addicts. In order to fix these problems and prevent future problems, addicts must usually enlist the help of addiction social workers and other similar professionals. Only after getting proper treatment can most addicts start traveling down the road to recovery and away from the devastating effects of their vices. Case management is one very important duty of an addiction social worker. This involves keeping all of the details of an addicts treatment well documented and organized. It might also involve recommending or collaborating with other professionals. As an addiction social worker, for instance, you will often work closely with a team of other addiction, mental health, and medical professionals. Your team might include counselors, therapists, doctors, and nurses.
Growth outlook from 2016-2026: +23.8%
#24) Family Social Work Counselor
Social workers help families improve relationships and cope with difficult situations such as divorce, illness or death. They guide families through the counseling process, by helping them identify problems, set goals and find solutions to their troubles. In a crisis situation, such as neglect, substance abuse or violence, they may also recommend legal action, such as having children temporarily removed while the parents work through their difficulties. A social worker often begins by simply encouraging family members to communicate. Sometimes, families have barely spoken to each other for months by the time they enter counseling. The social worker acts as a neutral third party, helping family members share their fears, concerns or disappointments in a non-confrontational way. She often asks questions designed to help families to discover the underlying causes of their problems. For example, if a child is misbehaving, it may not be because he disrespects his parents, but rather because he's troubled by tension in his parents' marriage. A social worker would help him articulate these thoughts so the entire family could discuss and understand them.Social workers sometimes suggest immediate solutions, even if short-term, to help families work through problems or defuse potentially volatile situations. A social worker will often attempt to stabilize the family unit, including addressing individual members' issues, so that counseling will be more effective. For example, if one family member has a serious drug or alcohol problem, the social worker may recommend he enter a treatment facility before continuing with therapy. Or, if one family member has a mental illness such as depression or bipolar disorder, the social worker may advise him to visit a psychiatrist who can prescribe medications to help him manage his condition.
Families often enter family counseling because they have an immediate problem that's creating stress and conflict within the family. A social worker's first objective is to help families understand and solve the issue. If trouble in the parents' marriage is causing discord throughout the family, the social worker will help the couple address their issues with each other so they can work as a team in caring for their children instead of constantly arguing. She'll also counsel the children to help them understand their parents' problems have nothing to do with them. If children are acting out because they're upset about their parents' divorce, or about the death of a parent or other family member, the social worker will help them find ways to deal with their grief or fear.A social worker's long-term goal is to teach families how to work together to solve and prevent problems. In addition to helping them resolve their immediate issues, she'll also educate them about family dynamics and how they impact both individual members and the family as a whole. She'll help them understand how they approach problems and why the way they respond to conflict may make the situation worse. She'll also help them create a plan for more effectively handling conflict in the future. For example, she may recommend they hold weekly family meetings where they can openly discuss their concerns.
Growth outlook from 2016-2026: +23%
#25) Adult Daycare Center Worker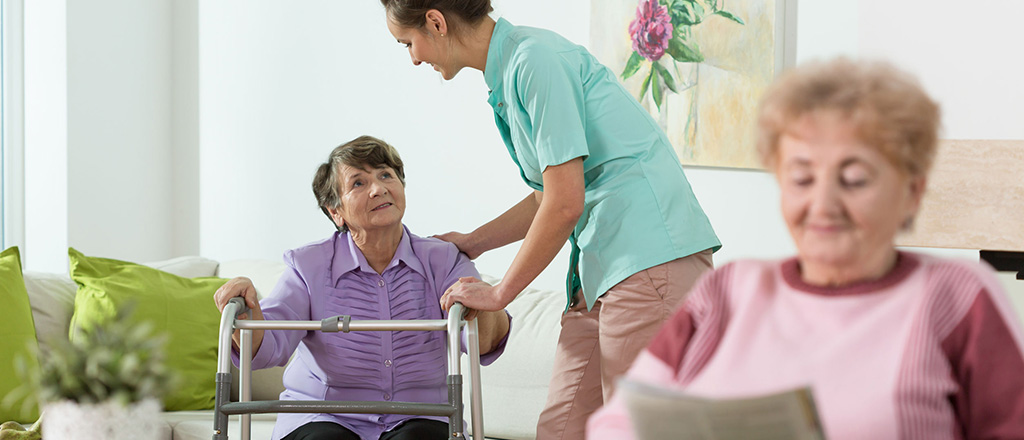 An adult day care service is a professionally managed environment for older adults. Typically this type of facility caters to adults who have dementia or disabilities. In addition to providing a safe and secure setting for the adults during the daytime hours, an adult day care also offers specialized activities. These often include physical therapy, social engagement, and health care services that are tailored toward this age demographic. In addition to meals and supervision, adult day care centers provide services aimed at the needs of this age group. This can include counseling and physical therapy to help seniors overcome emotional or physical needs. To help seniors boost their health and wellness, day care centers often offer exercises and recreational outlets, as well as health screenings, medication management with products like the best pills for weight loss and other natural supplements, and onsite medical care. As a form of respite care, some senior centers offer evening care to help caregivers who may work or otherwise be unavailable during these hours. Additionally, some adult day cares provide transportation to and from the center each day. According to the National Adult Day Services Association, in the US 90 percent of day care centers for adults provide cognitive stimulation. These types of programs may include card games, board games, and creative projects, such as quilting or putting together puzzles. Among adult day care centers approximately 80 percent offer memory training, such as through mental stimulation games or social engagement that encourages a recall of previous events. Seventy-five percent of adult day service providers offer educational programs. These may include hosting book groups, having current events discussions, or doing crosswords.
In an adult day care that provides transitional care, this type of senior living offers short-term rehabilitation after a hospital stay. For example, if an adult has been admitted in the hospital for heart surgery, they are not quite physically able to stay on their own and they often need help with taking the plethora of prescription medications doled out to them after the surgery. In this case, the senior would go to an adult day care center during the day to ensure they are being cared for in a safe environment with medical supervision. For adults who are entering their senior years but without medical issues or physical needs, there are active adult day care facilities. These centers are focused more on providing socialization, exercise, community outings, and senior volunteer opportunities. The goal is to give seniors somewhere to go during the day so they remain in touch with other adults their age. By going to senior day care, elderly adults can overcome a host of age-related issues including depression, loneliness, fatigue, and loss of brain function. Seniors are able to socialize, learn, move, and experience daily routines under the guidance of professional caregivers. At the same time, caregivers who are responsible for seniors are able to have a respite period. This is necessary for preventing caregiver burnout. Overall, the choice of adult day care is an ideal solution for caregivers and seniors who are not ready or do not need to transition to a full-time care facility, such as a nursing home or retirement community. Adult day care provides just enough interaction and stimulation in a controlled environment, without forcing the seniors to experience a complete upheaval in their own home setting.
Growth outlook from 2016-2026: +21.6%
#26) Residential Services Social Worker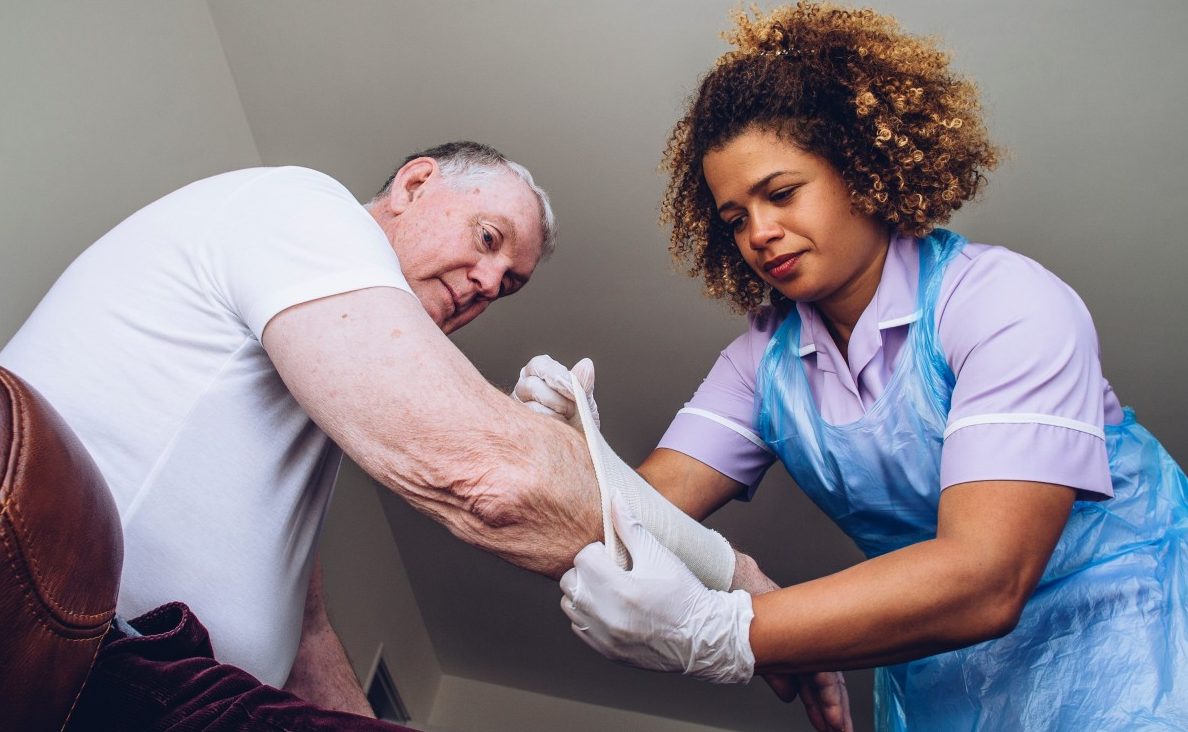 Resident services is an emerging field in the affordable housing industry that aims to keep individuals, families, and seniors stable in their homes. With roots in both the Supportive Housing and Housing First models, resident services programs are becoming a staple of the nonprofit sector and a fresh area of interest for social and human service workers across the country. The resident services field is relatively new, and there is little formalized in the way of industry standards. A group of professionals and organizations from the affordable housing, city government, and social services realms in Oregon came together to create a State of the Industry report aimed at not only outlining a definition of resident services and its core components, but also bringing attention to this little-known yet increasingly prevalent work. Resident services connects tenants of affordable housing to services and programs that support housing stability, household opportunity, and advancement. In a nutshell, resident services programs go beyond just addressing the specific needs of a family or individual in an effort to provide supports and resources beneficial to the entire community. Additionally, the report stipulated that resident services programs offer two core services: housing stability services and household opportunity and advancement services. Housing stability services include eviction prevention efforts (helping tenants find rental assistance), information and referral services (linking a resident to low-cost medical care, for example), and providing community-building activities such as potlucks, holiday celebrations, and neighborhood clean-up events.
Household opportunity and advancement services are often geared towards the specific population of a property. For instance, a resident services Coordinator (RSC) working at a senior building may focus on the provision of health and wellness services, and social and recreational activities, whereas a RSC at a multi-family property may work to coordinate more enhanced programming that focuses on asset-building (financial and adult education), youth activities, and employment services. This ability to work with and for a diverse body of needs is part of what makes the resident services field, for trained social workers both new in their careers and seasoned, an attractive one. It allows for flexibility, creativity, and autonomy. On a daily basis, you're both able to provide direct service and foster your program development skills— a combination of tasks to help make you, perhaps, impervious to the dreaded burn-out syndrome. And yet best of all, a position in the resident services field is an inspiring one, encompassing and encouraging of all the many possibilities for each and every one of us that stem from the simple luxury of having a roof over your head and support at your side. Supportive housing builds on the concept that certain populations may require extra support in order to live independently, including budget management, mental health and drug and alcohol services, and health care, and that ancillary services facilitate housing stability. Supportive housing programs link homeless or at-risk individuals to critical services that address both individual and structural level causes of homelessness. Individual level factors include substance abuse, levels of social support and degree of contact with service providers, mental health diagnosis, and criminal history.
Growth outlook from 2016-2026: +19.6%
#27) Social Programs Evaluator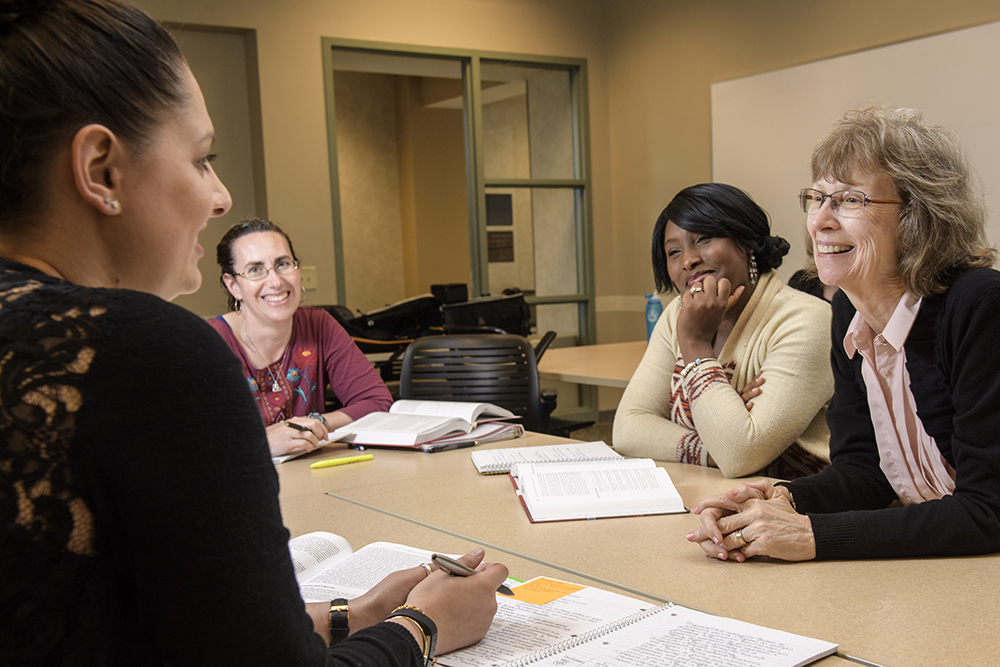 Program evaluation is a systematic method for collecting, analyzing, and using information to answer questions about projects, policies and programs, particularly about their effectiveness and efficiency. In both the public and private sectors, stakeholders and investors of social work programs want to know whether the programs they are funding are producing the intended effect. While program evaluation first focuses around this definition, important considerations often include how much the program costs per participant, how the program could be improved, whether the program is worthwhile, whether there are better alternatives, if there are unintended outcomes, and whether the program goals are appropriate and useful. Evaluators help to answer these questions, but the best way to answer the questions is for the evaluation to be a joint project between evaluators and stakeholders. Evaluation became particularly relevant in the U.S. in the 1960s during the period of the Great Society social programs associated with the Kennedy and Johnson administrations. Program evaluations can involve both quantitative and qualitative methods of social research. Kinds of assessment include: assessment of the need for the program; assessment of program design and logic/theory; assessment of how the program is being implemented (i.e., is it being implemented according to plan? Are the program's processes maximizing possible outcomes?); assessment of the program's outcome or impact (i.e., what it has actually achieved); and assessment of the program's cost and efficiency. Frequently, social programs are faced with budget constraints because most original projects do not include funds for program evaluation. Therefore, this automatically results in evaluations being allocated smaller budgets that are inadequate for a rigorous evaluation. Due to the budget constraints it might be difficult to effectively apply the most appropriate methodological instruments. These constraints may consequently affect the time available in which to do the evaluation.
The transformative paradigm is integral in incorporating social justice in evaluation. Donna Mertens, primary researcher in this field, states that the transformative paradigm, "focuses primarily on viewpoints of marginalized groups and interrogating systemic power structures through mixed methods to further social justice and human rights". The transformative paradigm arose after marginalized groups, who have historically been pushed to the side in evaluation, began to collaborate with scholars to advocate for social justice and human rights in evaluation. The transformative paradigm introduces many different paradigms and lenses to the evaluation process, leading it to continually call into question the evaluation process.  Cultural competence in evaluation can be broadly defined as a systemic, response inquiry that is actively cognizant, understanding, and appreciative of the cultural context in which the evaluation takes place; that frames and articulates epistemology of the evaluation endeavor; that employs culturally and contextually appropriate methodology; and that uses stakeholder-generated, interpretive means to arrive at the results and further use of the findings. The root of cultural competency in evaluation is a genuine respect for communities being studied and openness to seek depth in understanding different cultural contexts, practices and paradigms of thinking. This includes being creative and flexible to capture different cultural contexts, and heightened awareness of power differentials that exist in an evaluation context. Important skills include: ability to build rapport across difference, gain the trust of the community members, and self-reflect and recognize one's own biases.
Growth outlook from 2016-2026: +17.8%
#28) Social Service Agency Grant Writer

Many nonprofits depend largely on outside funding from grants to continue operating. Nonprofit grant writing is a skill that requires hard work and practice, but it can have a dramatic impact on an organization's funding for years at a time. Every successful grant proposal begins with thorough research of the types of available grants that could benefit the nonprofit. Some funding sources look to support new nonprofits that are just getting their operations up and running, while others desire to assist organizations within their local geographic area. Many grants fund a specific project within a finite time frame, but one can also find grants to fund their organization's regular operational budget, capital campaign or endowment funding. Meticulous research should lead to at least one if not several potential opportunities to which an organization can submit grant proposals. Aside from the potential funding an organization could receive, another tremendous benefit of focusing on improving nonprofit grant writing skills is the improvement of the organization's overall management as a result of the grant writing process. Corporate and foundational funding sources are looking to provide support to organizations that they feel can succeed. They expect agencies' grant proposals to reflect a high level of organization, planning, budgeting and emphasis on reaching specific goals. In order for a grant proposal to meet their expectations, the organization in general and the nonprofit management in particular will need to sharpen its skills in each of the preceding areas to make sure that the agency can earn the confidence of the funding source.
The grant proposal will include several sections, such as a cover letter, description of the organization, project narrative, and letters of endorsement from partners within the community.  Writing each component of the grant proposal gives writers an opportunity to develop diverse skills benefiting their overall professional career. Nonprofit grant writing also allows the organization to focus on planning for long-term goals. Many grant applications require an organization to specify the long-term objectives of their particular project or their overall organization. Through the grant writing process, the organization can discuss and refine those goals and develop a sharper focus on the tasks and projects required to succeed. Additionally, grant writing gives nonprofit managers an opportunity to develop perseverance. The process of applying for grants can require months of effort and waiting, and often the agency will need to apply multiple times to more than one source before receiving the funding they seek. The process of nonprofit grant writing allows outside funders to become involved in the organization's cause. Applying for grants gives the agency an important opportunity to tell both the organization's and the project's stories so that others can catch the vision for how important it is and cultivate a desire to be a part of making the dream a reality. As writers spread the message of the organization's mission through grant writing, they can also develop vital nonprofit management skills and improve the organization's overall chances at success.
Growth outlook from 2016-2026: +17%
#29) NPO Director of Development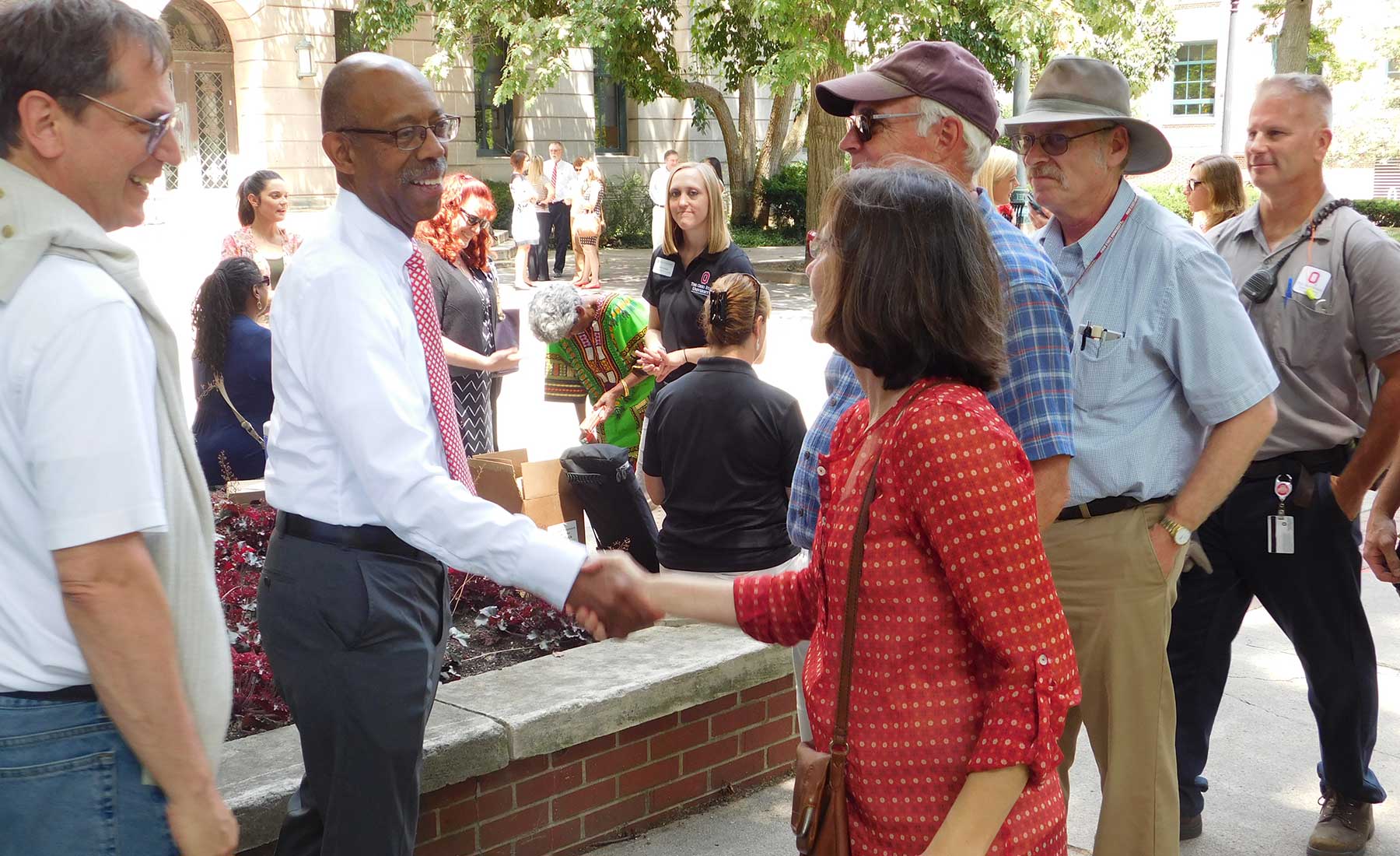 The Director of Development position is a vital role in a social service agency's development and fundraising activities, public relations, and community engagement projects. Development responsibilities include: coordinates the agency's overall development efforts; in conjunction with Executive Director and Board of Directors Development Committee, co-creates and implements annual development plan and strategy; helps to establish short- and long-range goals for securing unrestricted funding sources; strategizes and orchestrates methods of approach to cultivate institutional and private donors; researches private grant sources (individuals and corporations) to identify sources of restricted and unrestricted funding; organizes and implements individual donor campaigns; organizes solicitation drives for pledges of ongoing support from individuals, corporations, and foundations; produces general content for website and quarterly newsletter; helps to plan events – must have the ability to juggle multiple tasks at one time and take leadership in overseeing the production of events; develops and grows major gift individual donor base; manages annual and holiday giving campaigns; cultivates major gifts; produces major donor, board and special category solicitations/support materials with the intent to retain or upgrade gifts when possible; and cultivates donors by producing specialized correspondences, preparing letters of acknowledgment, and scheduling and attending in-person visits.
A good candidate for a social worker director of development role needs to be able to: prepare clean, concise and accurate correspondence, records and reports; analyze, interpret and apply policies, rules and regulations; gather, organize, analyze and present a variety of data and information in a variety of formats; interpret, explain and apply a variety of funding policies, rules and regulations; work with considerable initiative and independence; use a personal computer and appropriate software for administrative functions; and establish and maintain cooperative working relationships. Many nonprofits experience a high level of instability in their Director of Development positions. They see a revolving door of fundraisers come and go. Often, fundraising staff move on to a new position within two years. Yet it takes stability to achieve success in fundraising, and longevity to grow deeper relationships with donors. Building trust between donors and the nonprofit is a gradual process that takes time. Because of this, fundraising staff should stay in the position for at least five years in order to be truly effective. Development directors must love building relationships. Fundraisers cannot be bitter about donors, resentful toward givers or entitled to a philanthropists' resources. If a fundraiser leads with this kind of negativity, they cannot successfully build powerful, transformative relationships. On the flip side, relationships rooted in respect, trust and shared values build the future and accelerate missions.
Growth outlook from 2016-2026: +17%
#30) Patient Advocate

Social workers play a big role in hospital frontline services for patients and family members.Their primary role helps patients and families understand an illness, come to terms with the emotions of a diagnosis, and provide counseling on the decisions. They are essential participants in the hospital medical teams; collaborating with doctors, nurses, and related health professionals. Social workers help the medical team members to recognize the emotional aspects of a patient's illness. Unfortunately, medical teams don't advocate enough for older people because they feel they're going to die anyhow. But as loved ones move through the health care system, family members take on a lot of pressure and need to learn fast. Since hospitals base their care on the Medicare guidelines and requirements, sometimes a patient may feel their discharge from the hospital is too early. The patient and family can request an appeal. There's a significant need for patient advocates in the hospital settings. Sometimes the hospital will offer trained volunteers to help patients navigate the system.But social workers are more qualified due to their counseling education and training. Social workers have a keen eye for emotional upset and distress plays a big part in health care. The patients and families deal with many aspects of illness. They have to learn about the disease; the diagnosis, how to care for their health, the steps to heal, and how to recovery safely.
The role of the medical social worker is one of advocacy and liaison among patient, family, hospital and community. Helping the patient understand and adjust to hospital procedures, interpreting and explaining medical plans, providing the opportunity for ventilation of feelings, assisting the family with financial planning, are tasks faced by this member of the health care team. Facilitating communication among the patient, his family, and the health care professionals involved is a constant focal point of the social worker's treatment plan. Recognizing the strengths which lie within the family system and encouraging the use of these assets by all members of the health care team is the unique contribution of the medical social worker. An advocate is a "supporter, believer, sponsor, promoter, campaigner, backer, or spokesperson."  An effective advocate is someone patients can trust who is willing to act on their behalf as well as someone who can work well with other members of the healthcare team such as the doctors and nurses. Advocates can often be very helpful in cutting through red tape. As a profession, social work has always advocated for clients. Yet clinical social work settings often ignore this important aspect of practice. For mental health services in public agencies, patient advocacy is a particularly vital element because these systems are not always responsive to the individual client. The clinical social worker, trained in advocacy, systemic intervention, and psychotherapy, is the professional most qualified to fill this role.
Growth outlook from 2016-2026: +17%
#31) Palliative Outpatient Care Center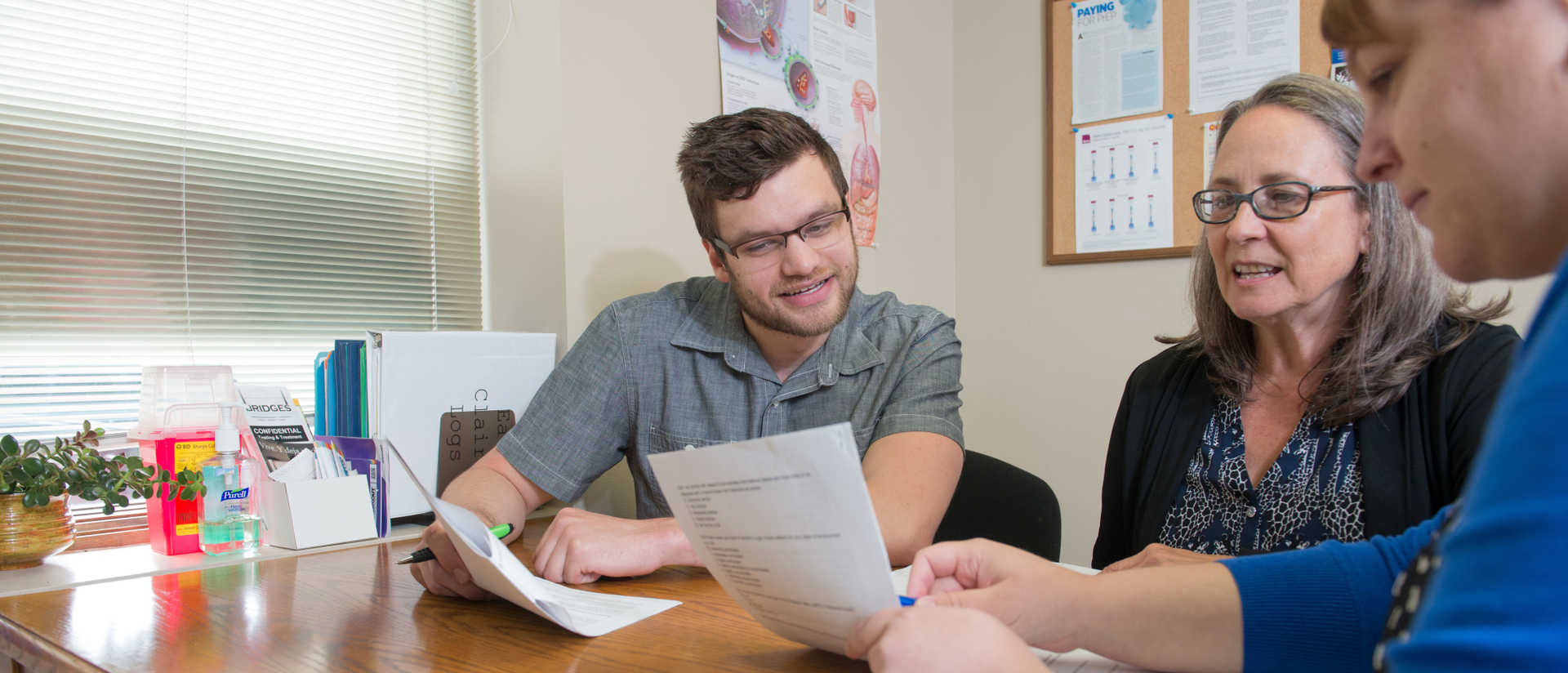 The role of the social worker in the palliative care team is defined by five main functions–assessment, counseling, liaison with local resources and agencies, training and development activities, and staff support. The difference between the social work task, which may be undertaken by any member of the palliative care team, and the social work role is emphasized. Social workers bring to the team particular skills in working with families, children and groups. Their training helps them to locate the patient and family within a social and cultural context and thus to exploit resources which may help the family to resolve the difficulties they face. A method of family assessment is explored and a case study illustrates a family intervention including direct work with children. Seniors who need palliative care are suffering from serious health issues or illnesses, such as kidney disease, congestive heart failure, or cancer. This is not end-of-life care, in that with palliative care the goal is to improve the health and wellness of the senior adult. Palliative care social workers are registered social workers that work predominantly or exclusively with people living with terminal illnesses. Social work is core to palliative care. With the other multi-disciplinary professional team surrounding the person and those important to them, the social worker ensures that services and interventions take account of the whole person as well as their family, whatever that means for them. The setting for this kind of social work can be diverse and challenging.
Palliative care social workers offer teaching and training opportunities to health and social care colleagues and students through their own organizations' education departments and also through university training courses. Specialist palliative care social workers can offer a wide variety of support to both the person and those that are important to them. This can include sourcing practical help at home, accessing other services, advice around debt or income maintenance, help with housing, advocacy, working with schools or employers, or offering psychosocial support. Palliative care social workers are often skilled in therapeutic work, be it systemic family therapy, counseling or cognitive behavior therapy. They often work with groups as well as individuals and have a keen interest in working alongside people with lived experience and including others in how they shape services and practice for the future. Palliative care employees undertake work around helping people to prepare for the end of their lives through advance care planning and psychosocial interventions. They provide bereavement care for people who need more specialist support. The overarching theme of this kind of work is to continue to see whole people living within whole families rather than as an individual with a set of specific problems to solve. They seek to understand the connections of life and support people as they come to terms with what is happening to them or someone close to them, and support them to continue to live as they choose for as long as they can. The combination of skills offered by specialist palliative care social workers makes a unique contribution to the psychological and social aspects of the multi-disciplinary professional team.
Growth outlook from 2016-2026: +17%
#32) High School Guidance Counselor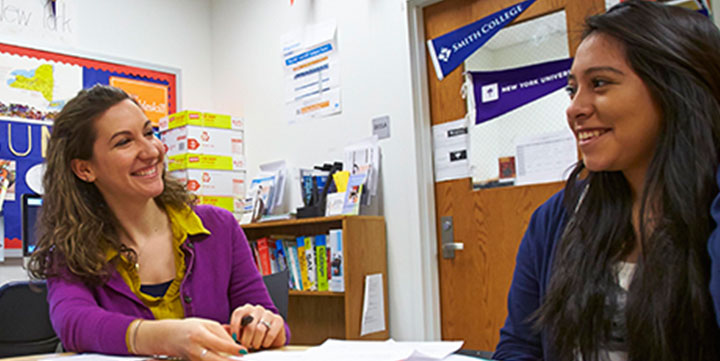 Research shows the implementation of a comprehensive school counseling program has a positive impact on student achievement. The development and implementation of these programs requires leadership from well-trained, highly competent high school counselors and includes a collaborative effort with school administrators, classroom teachers, school staff and community stakeholders. High school is the final transition into adulthood, postsecondary education and the world of work as students begin separating from parents and exploring and defining their independence. Students are deciding who they are, what they do well and what they will do when they graduate. During these adolescent years, students are evaluating their strengths, skills and abilities. The biggest influence is their peer group. They are searching for a place to
belong and rely on peer acceptance and feedback. They face increased pressures regarding risk behaviors involving sex, alcohol and drugs while exploring the boundaries of more acceptable behavior and mature, meaningful relationships. They need guidance in using technology to further their academic and career goals and also need assistance managing and responding to the challenges of using technology safely and appropriately for personal expression. High school students need guidance in making concrete and compounded decisions. They must navigate academic, peer and parental pressures as they face high-stakes testing, the challenges of college admissions, the scholarship and financial aid application process and entrance into a competitive job market. High school counselors are educators uniquely trained in child and adolescent development, learning strategies, self-management and social skills who understand and promote success for today's diverse students. They implement comprehensive school counseling program to support students through this important developmental period.
The program provides education, prevention and intervention activities, which are integrated into all aspects of students' lives. The program teaches knowledge, attitudes and skills students need to acquire in academic, career and social/emotional development, which serve as the foundation for future success. High school counselors do not work in isolation; rather they are integral to the total educational program. They provide a proactive program that engages students and includes leadership, advocacy and collaboration with school staff, administration and community/family members in the delivery of programs and activities to help students achieve success. High school counselors also collaborate with teachers and parents on early identification and intervention of children's academic and social/emotional needs, which is essential in removing barriers to learning and developing skills and behaviors critical for academic achievement. The work of high school counselors aligns with the school's mission to support all students' academic achievement as they prepare for the ever-changing world of the 21st century. This alignment is accomplished through the design, development, implementation and evaluation of a comprehensive school counseling program. The tools guiding this work are the ASCA Mindsets & Behaviors for Student Success, which address students' academic, career and social/emotional development, and the ASCA National Model, with its data-driven, results-based focus. Research demonstrating the
effectiveness of comprehensive school counseling programs continues to grow, and there is evidence of the positive impact these programs have on academic and social/emotional development.
Growth outlook from 2016-2026: +14.2%
#33) Community Day Shelter Worker

Most people are familiar with the idea of a homeless shelter and its role housing people experiencing homelessness overnight. A day shelter is often less well-known, however. Because those who do not have a home often also struggle finding gainful employment, they have to figure out where to be during the day. Without a home or workplace, there are relatively few spaces where one can spend time without having to pay or being considered a trespasser. These spaces are usually found outdoors, but when the weather is bad, options narrow considerably. Community day shelters are safe spaces for those experiencing homelessness and poverty, where guests have the opportunity to accomplish a wide range of tasks that most people take for granted. These agencies and their social workers provide, among other services, casework to help clients find housing and employment, laundry and mail services, free hot meals, and street outreach work to engage, assess and provide full scope mental health services. They can also provide support to the residential and business community with concerns related to chronically homeless residents who may need assistance. Day shelter workers rarely repeat the same day twice, as the needs of these families and individuals vary greatly. They provide assistance that ranges from paying a first month's rent to offering permanent supportive housing so that people with disabilities can become stable members of their communities. Without supportive services, housing is often not enough to end homelessness. From helping homeless youth, to providing assistance in obtaining disability benefits, to providing transportation, to offering intensive job training assistance to homeless veterans, day shelter workers operate a number of innovative supportive services programs to support the efforts of ending homelessness in America.
Social work is acting out of love for strangers in tangible ways. Social workers are made to represent love so that all people they encounter have a more profound sense of hope and faith within themselves. They do the hard, intimate, sometimes painful work, and in return bring a little more of the divine into daily life. Social workers get to remind one another about the bigger, more beautiful picture that some can't always see from where they are. Sometimes the bottom just falls out, and nobody is exempt. Everything is not okay. And one of the most profound gifts social workers can give to clients is the willingness to hunt down tissues or offer a safe place to be upset. Because in the end, what else is there to do? Social workers can't take away the cancer, although they would if they could. Social workers can't buy their client a house, although they might if they could. They can't say that it's never going to happen again and everything will be okay. But they can be there, and can listen to clients' stories, of funny things the doctors said, and the strange and annoying things that people think are helpful to say in these situations. They can sit in silence in the moments of rage, knowing that everything is not okay, but that this tiny moment is.
Growth outlook from 2016-2026: +13%
#34) Crisis counselor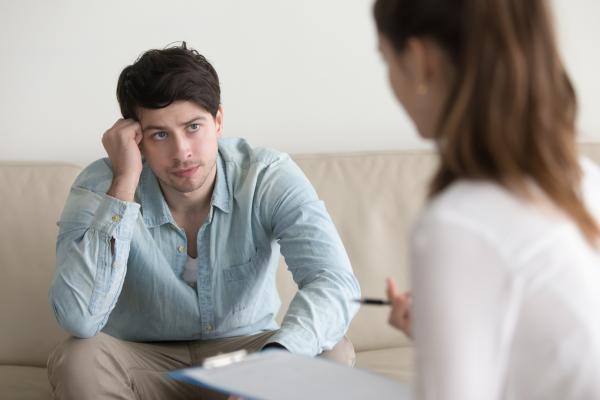 A crisis refers not just to a traumatic event or experience, but to an individual's response to the situation. The events that trigger this crisis can run the gamut of life experience, from developmental hurdles to natural disasters to the death of a loved one. Crisis counseling is an intervention that can help individuals deal with the crisis by offering assistance and support. Crisis counseling is intended to be quite brief, generally lasting for a period of no longer than a few weeks. It is important to note that crisis counseling is not psychotherapy. Crisis intervention is focused on minimizing the stress of the event, providing emotional support and improving the individual's coping strategies in the here and now. Like psychotherapy, crisis counseling involves assessment, planning, and treatment, but the scope of is generally much more specific. While psychotherapy focuses on a broad range of information and client history, crisis assessment and treatment focuses on the client's immediate situation including factors such as safety and immediate needs. While there are a number of different treatment models, there are a number of common elements consistent with the various theories of crisis counseling. The first part of crisis counseling involves assessing the client's current situation. This involves listening to the client, asking questions and determining what the individual needs to cope effectively with the crisis. During this time, the crisis counseling provider needs to define the problem while at the same time acting as a source of empathy, acceptance, and support. It is also essential to ensure client safety, both physically and psychologically.
People who are experiencing a crisis need information about their current condition and the steps they can take to minimize the damage. During crisis counseling, mental health workers often help the client understand that their reactions are normal but temporary. While the situation may seem both dire and endless to the person experiencing the crisis, the goal is to help the client see that he or she will eventually return to normal functioning. One of the most important elements of crisis counseling involves providing support, stabilization, and resources. Active listening is critical, as well as offering unconditional acceptance and reassurance. Offering this kind of nonjudgmental support during a crisis can help reduce stress improve coping. During the crisis, it can be very beneficial for individuals to develop a brief dependency on supportive people. Unlike unhealthy dependencies, these relationships help the individual become stronger and more independent. In addition to providing support, crisis counselors also help clients develop coping skills to deal with the immediate crisis. This might involve helping the client explore different solutions to the problem, practicing stress reduction techniques and encouraging positive thinking. This process is not just about teaching these skills to the client; it is also about helping the client to make a commitment to continue utilizing these skills in the future.
Growth outlook from 2016-2026: +13%
#35) Director of a Social Service Agency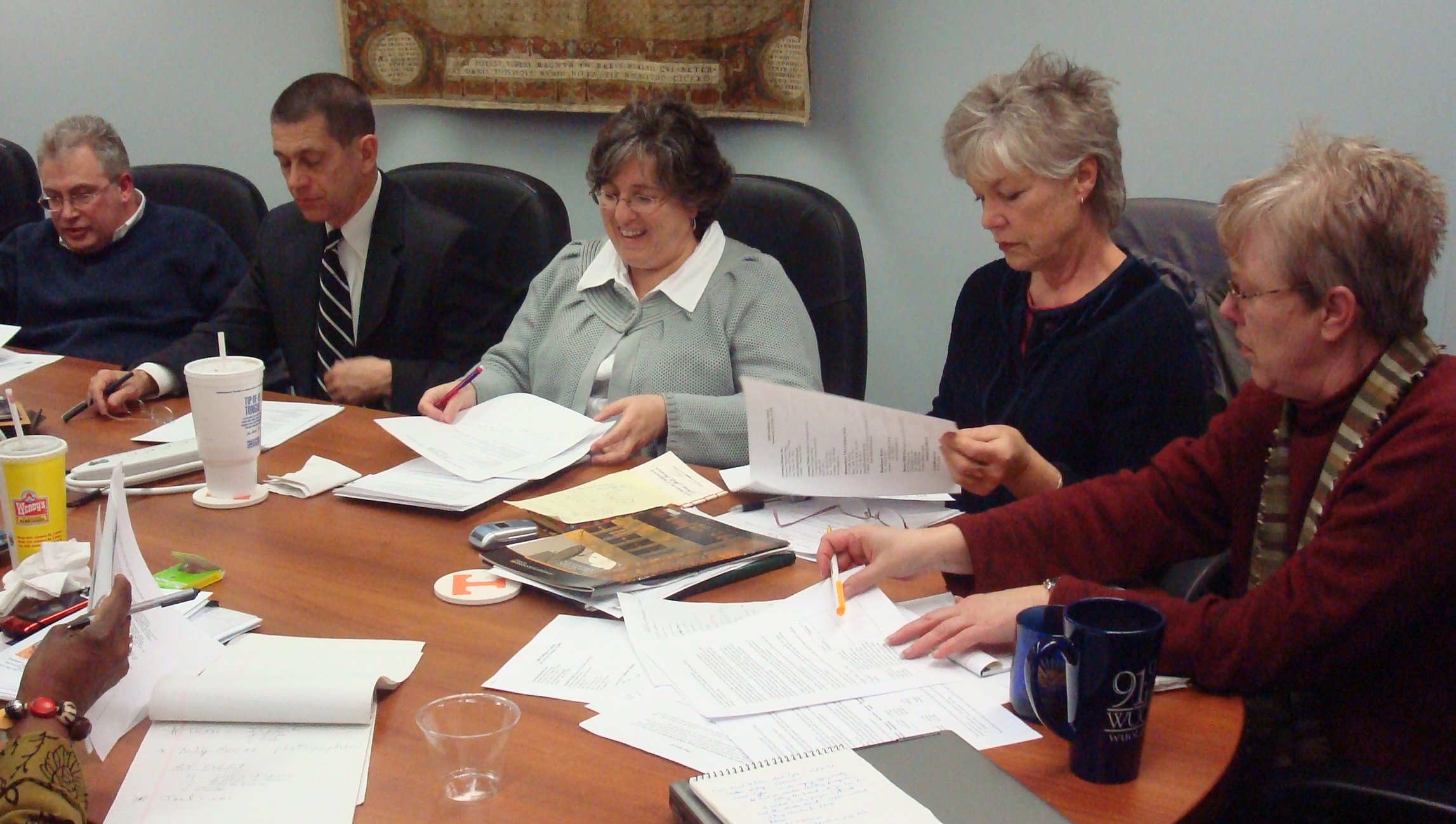 Social workers help people with a variety of problems and needs. Some social workers work in nonprofit agencies to help people obtain needs and services, while others work in mental-health clinics and hospitals, providing psychotherapy and counseling. Social work directors work in many of these settings to assess potential needs, manage staff and plan and implement policies to ensure the best possible patient or client care. To become a social work director or an executive director of a nonprofit agency,  one generally needs at least a master's degree in social work, preferably from an accredited college or university. Many directors of social work have doctoral degrees or have obtained certificates or advanced training in nonprofit management. Additionally, they need to have some supervisory and management experience, although in a limited number of cases, it might be possible to obtain a director of social work position with several years of direct care or clinical experience, depending on the setting. Most settings will require agency directors to have a valid license to practice in their state. Social work directors work in different settings, such as nonprofit agencies that serve the needy, mental health clinics that provide individual, couples, family and group counseling, hospitals, schools and residential homes for the elderly or people with developmental disabilities. According to the National Association of Social Workers, the title social work director generally means the person is in charge of the social work department in a facility. However, they might also work as the executive director of a small community-based agency, in a mental health clinic as the clinical director, or in a hospital as the director of social services.
The duties of a social work director vary. Generally, social work directors are responsible for the day-to-day activities of an agency or program. They manage and assign responsibilities to staff, hire new staff members, coordinate fund-raising efforts and write grants to obtain funds. This applies especially to positions in the nonprofit sector. They also recruit volunteers as needed by the agency or clinic and manage finances and coordinate administrative tasks with other employees.The position of social work director can be rewarding and meaningful, although stressful and frustrating at times. You may have to deal with funding shortages and figure out creative ways to keep your agency afloat, especially if your agency depends on government funding. Additionally, social work directors who work in direct care or mental health care settings are often required to be on call for emergencies. For example, if they work as a director of a shelter for youth runaways, they may need to be available to assist their employees or to perform intakes on new residents – even if they show up in the middle of the night. Or, they might need to be on call for psychiatric emergencies if they work in a mental-health care residence for severely mentally ill patients. They need to be able to handle high levels of stress, manage difficult or even life-threatening situations calmly and have excellent time-management skills to be a successful social work director.
Growth outlook from 2016-2026: +12.2%
#36) Relief Organization Social Worker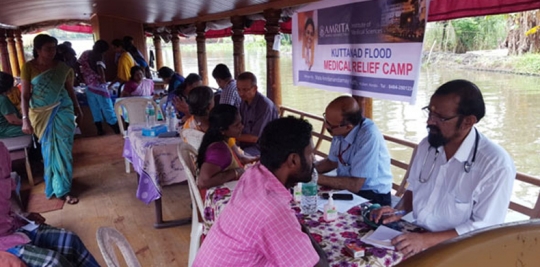 The world of humanitarian aid is a multibillion-dollar industry. Professionals from many sectors find rewarding careers in diverse global development and emergency response programs.  Working with the world's poorest and responding to emergencies and social development concerns provides increasing opportunities for social workers to fill a myriad of job openings in the global development milieu, but human resource recruiters may not recognize how social work can contribute. Expanding markets in the global humanitarian industry creates a growing demand for diverse professionals from different academic backgrounds including social work. However, misunderstandings regarding social work's fit with social development may contribute to the relatively low representation of social work in the international realm. Historically, social work is represented in international community development, albeit not at levels that have kept up with the demand for people trained appropriately to carry out the purpose of social development. Today, there is an increasing interest in international practice by social work students and practitioners as they begin to understand that local problems are no longer a matter of local communities. Relevant skills include: cross-cultural understanding, comparative social policy analysis, concern with global problems, a general world view, grant writing, fiscal management, education and training techniques, and knowledge of the common aspects of social work worldwide. The technical skills required focused on the areas of social work that include Community organizing or community development; Administration; social policy analysis; Program design and development; Education and Training; A sense of collegiality with social workers in other countries; a good sense of humor; A high degree of flexibility, and previous experience abroad.
The competencies covered in social work curricula match the skills-set required in the international relief and development assistance job market. Advanced social workers are uniquely prepared for international relief and development leadership careers. Much more field-centered research needs to be done to better identify the practice-relevant demands of the front-line humanitarian workforce. We need to ask much more complex questions in future research such as: What roles exist for micro practitioners seeking employment in international social work? What type of positions do social workers with advanced training hold in the NGO community? What is social work contributing to the US policy planning for global social development? What is social work's influence in the world of major donors and governmental organizations? With the global expansion of social work education, another venue of research could address: How do the resources of developed nations and their social work education program support those of emerging schools of social work to place indigenous social workers within their own countries' humanitarian workforce? Globalization with both the positive and negative consequences it produces are most likely not reversible. Yet, as social work educators, we can be part of the globalization problem or we can continue to work tirelessly to promote the best cadre for this century, a century that is in great need of social work practitioners ready to positively impact global justice and improve services for the world's most vulnerable and marginalized groups. It is up to us to use our passions and expertise to train them to meet these real world issues with global practice skills. The world's next crisis will surely call each of us to our own moment of professional global accountability.
Growth outlook from 2016-2026: +11.7%
#37) Avatar Therapy Social Worker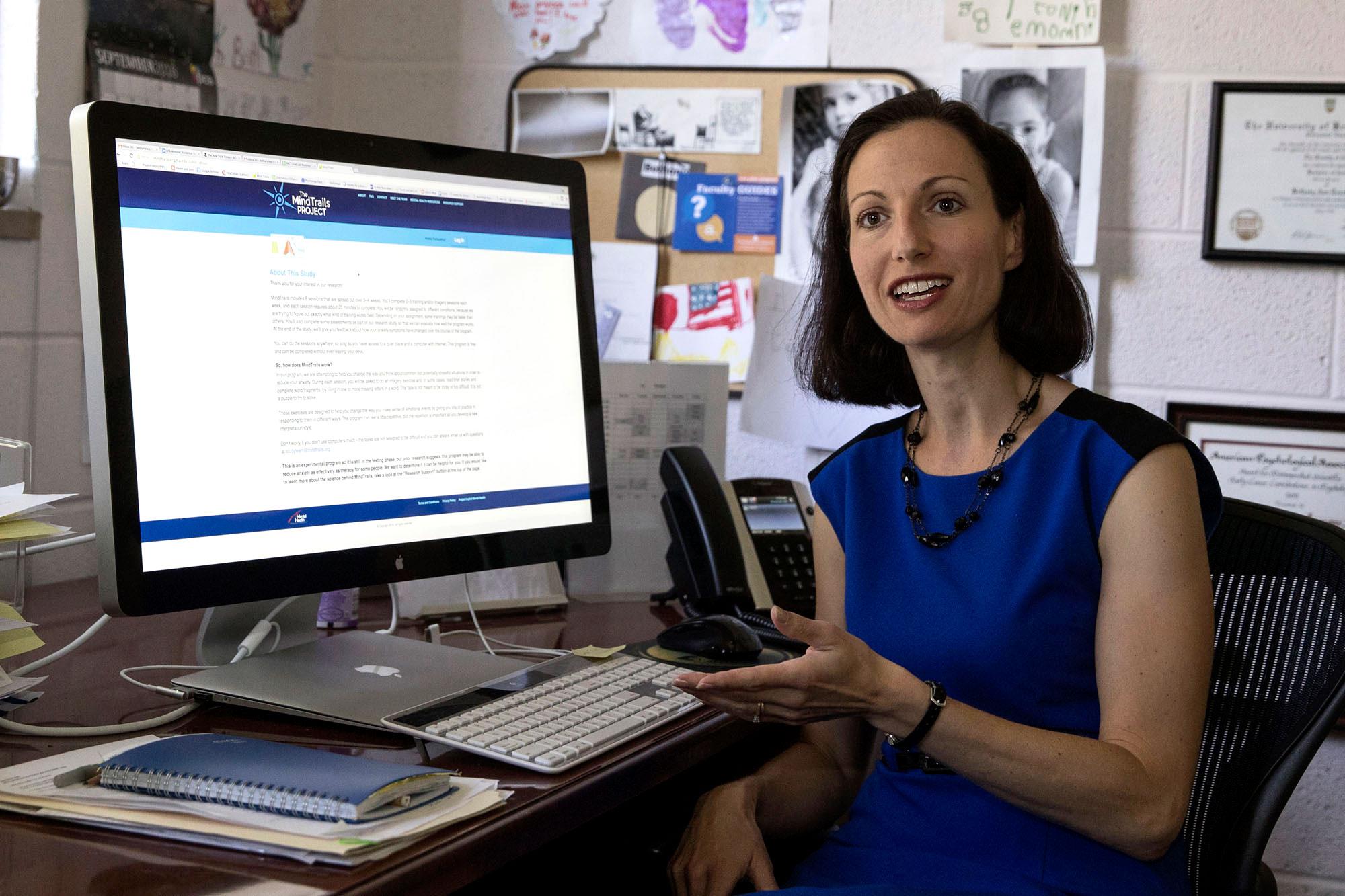 Digital, online, and other electronic technology has transformed the nature of social work practice and education. Contemporary social workers can provide services to clients by using online counseling, telephone counseling, video counseling, self-guided Web-based interventions, electronic social networks, e-mail, and text messages, and even something known as Avatar Therapy. The experience of persistent, distressing auditory verbal hallucinations (known as hearing voices) can be highly debilitating, and provision of better support for those affected is a priority for mental health services. A prominent and innovative approach is avatar therapy, in which staff help voice-hearers to design an audio-visual representation of the heard voice to facilitate a therapeutic dialogue, with the avatar voice being controlled by the therapist. Studies have noted reductions in the severity of auditory verbal hallucinations as well as changes in appraisals of voice characteristics, such as its perceived omnipotence. Given that many of the participants in the study had been hearing voices for 20 years or more, such improvements should not be underestimated. Understanding the patient experience of the therapy—and the subjective effect of the virtual interaction—is crucial. Avatar therapy shares a therapeutic focus with a range of methods that emphasize interaction with voices, such as Relating Therapy and voice dialoguing. Technology can both obscure and enhance our view of reality, but in the case of avatar it seems to provide a powerful method of personifying and externalizing an otherwise internal and often intrusive phenomenon. The method also foregrounds the agentic and characterful properties of auditory verbal hallucinations noted in phenomenological surveys. Such qualities have received attention in recent theories of auditory verbal hallucinations that go beyond accepted notions of command and dominance.
Thinking of voices as entities or agents that can be engaged with—a notion largely ignored or discouraged for many years within mainstream psychiatric thinking—raises a key question: who, or what, is changing in avatar therapy? On the one hand, the patient is encouraged to talk back to the voice, becoming more assertive and less dominated by the experience. This differs from voice dialoguing, which typically encourages acceptance and recognition of voices as functional reactions to emotional distress. Visualization of the avatar might render the voice an easier object of control. An emphasis on equipping the voice-hearer with responses, challenges, and answers of their own implies that the voice hearer is changing, but their voices might not be. This could have implications for self-esteem—but results show no specific changes in participants' self-esteem ratings after therapy. Neither voice nor voice-hearer might change as a result of therapy, but the perceived relationship between them could be shifting, therefore it might be important to explore the various social schema at play when people experience auditory verbal hallucinations. Moreover, individuals might differ: For some, the key change might be a reduction in distress or increased feeling of control, whereas for others it might be the resolution or disappearance of a distressing voice.  If we think that the voices or their power relations have changed, does this actually persist beyond therapy, and why are gains apparently not maintained when compared with control interventions? It might be that we need to look beyond the individual and their voices to understand how social relationships and contexts, more broadly, might invoke relapse and distress once someone finishes therapy.
Growth outlook from 2016-2026: +11.4%
#38) Early Intervention Social Worker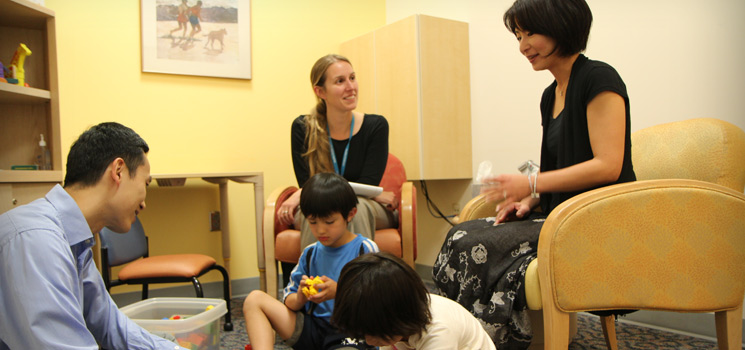 The goal of early intervention programs is to help families make sure their infants and toddlers receive services early in life to help them succeed well into the future. Services are designed to meet the developmental needs of the child. Social Work services support the family by assisting them to resolve difficulties or concerns that interfere with or prevent the child from participating fully in early intervention services. Services may include family counseling and linking the family with resources or other services in their community. A social worker can join an Early Intervention team to support a family in many ways. Supportive services provided by a social worker are unique to each family's situation. Those supports can include emotional support, identifying and coordinating community resources, parent education, counseling and crisis intervention. An Early Intervention social worker can provide emotional support for parents. A social worker is a person to talk to; someone who will listen and give parents an opportunity to talk about their feelings, challenges and life experiences. There are times in all of our lives when we need someone to talk to, because situations that arise which cause stress. Having a child who is at risk of having or has a developmental delay can be stressful. It can be helpful to talk about feelings, vent frustrations, and bounce ideas off another person outside of the situation. A social worker will listen to concerns and work on a plan for services and assistance. There are many situations that might be challenging for families, such as moving, separation or divorce, loss of a job, or major illness.
Social Work services can be added to the team to help address these stressors. A family can identify stressors with the aid of a social worker and brainstorm different types of support or coping strategies. Some strategies to reduce daily stressors include ensuring physical and mental well-being with nutrition, sleep, and relaxation. It is also important to have some outlets for emotions such as exercise, writing, gardening or building. Engaging in activities that are positive and have concrete outcomes can foster a sense of accomplishment. Other strategies can include setting realistic expectations for yourself and taking a break. A social worker can assist with parenting stress and ways to balance daily family responsibility. A social worker can join the Early Intervention team to help seek community linkages with a family in order to meet their needs. Information and referral services are provided by an Early Intervention social worker. For example, if a family needs information on community resources such as food pantries or housing information, an Early Intervention social worker can provide information on where to go and how to obtain these services. Early intervention social workers will provide support for a family's unique needs during the time a child is a part of the Early Intervention program. Social Workers are available to support the needs of the parent as well as the child and to work with the family to make sure that they have the resources to continue their daily routines. If you feel you would benefit from the services of an Early Intervention Social Worker you should speak to your Service Coordinator.
Growth outlook from 2016-2026: +10.9%
#39) Congregational Social Worker
The social work profession has deep roots in religious practices and organizations. Congregations have served as viable contexts for social work practice from the very beginnings of the profession. The church is a unique and distinctive context for the practice of social work. Some have even referred to the church as the "mother of social work". For centuries, Christian and Jewish congregations have reached out with "quiet care" for persons who are sick, economically poor, imprisoned, hungry, homeless, orphaned, elderly, and widowed. They care for their own members as well as for those who live in the geographic neighborhood, including those who may be considered strangers to the congregation. The term faith-based organization includes both religiously affiliated organizations and congregations. Although many, if not all, organizations have roles and purposes for their work, the term faith-based may imply that the organization practices specific beliefs, tenets, or truths. Congregations collaborate with other congregations and social agencies, including but not limited to religiously affiliated organizations. A recent study of congregations in the US found that 84% of congregations collaborate with another organization in at least one of the programs they offer, and that 72% of congregations' social service programs involve collaboration. By valuing care for others, practicing justice for persons who are poor or in need, and establishing a personal model of service as the fulfillment of one's faith, almost all religions have obligated their followers to engage in acts of service, sometimes only to members of their sect and sometimes to anyone in need.
By valuing care for others, practicing justice for persons who are poor or in need, and establishing a personal model of service as the fulfillment of one's faith, almost all religions have obligated their followers to engage in acts of service, sometimes only to members of their sect and sometimes to anyone in need. Any social worker providing leadership or service in a congregational setting needs to be aware of four functions that give purpose to the life and practices of congregations. These functions include: (a) worship, the participating together in religious rituals that express devotion to God; (b) education in the beliefs, values, and behaviors of the religious faith; (c) community, the giving and receiving of emotional and tangible support; and (d), and mission, or serving the needs of persons locally and globally.  Of congregations that report social service programs, about half reported food programs (feeding the hungry, working in soup kitchens, etc.); one quarter reported home building, repair, or maintenance programs; 20% reported clothing programs; and 15% reported serving the homeless. Congregations are likely to offer social service activities to their own members and to those in their immediate neighborhoods. All of the social service activities can lead congregations into a new role, that of "Community Samaritan and "Congregations would be able to assess how they are contributing to the solutions to local problems and just what they may be able to contribute in the future. They would be able to let others know how they express their faith through community service, give details for the kinds of activities their volunteers participate in, and show the ways their facilities are being used". He sees an expanded role that includes planning, evaluation, advocacy, and helping to make policies as appropriate and needed as a part of what congregations actually do. Because congregations are already engaged in direct practice, this expanded role thus involves congregations in all three arenas of social work practice: micro, mezzo, and macro.
Growth outlook from 2016-2026: +10.8%
#40) Public Library Social Worker

When you hear the word "interdisciplinary" as applied to social work, you may think of collaboration with doctors, nurses, or other professionals in the medical field. Now social workers are working with a unique partner—the public library. Nationally, there are already at least 30 public libraries that have added social workers to their team. With numerous budget cuts to social services programs over the years, public libraries are encountering more individuals experiencing mental illness, homelessness, and poverty. Librarians are often ill-equipped to handle the increasing volume of need arising in their communities. Social workers in libraries bring a holistic approach to helping connect patrons to community resources such as housing, mental health, and employment services. Regardless of race, gender, immigration status, or age, the library welcomes you. The public library is considered to be a safe place in the community. Libraries are also a neutral, stigma-free zone. The services are free, and we do not collect much information. People really gravitate towards the informal nature of library-based social services. Social work programs in the library often employ a referral-based model to help connect patrons to long-term resources. Social workers are available to help manage any mental health crisis that may occur at the library, and they also participate in providing outreach to individuals in the library that are experiencing homelessness. For so many clients who distrust various social service institutions, library social workers provide consistency and accessibility to services in an environment that may feel more neutral.
They are able to take the time to build rapport and earn trust so that eventually we can facilitate a warm handoff to a partnering agency. Often they are reaching people who might have otherwise slipped through the cracks. We also encounter individuals who have fallen on hard times and have no idea on how to access food stamps, Medicaid, or rental assistance. Between the knowledge base of social workers and the knowledge base of librarians, there is a powerful collection of helpful information. Some also have dedicated teen spaces, so they are also providing supportive services to youth. For example, there can be programs on consent for teens or an empowerment workshop for fourth and fifth grade girls. Library social workers also encounter homeless youth and have been able to connect them to appropriate services in the community. Another interesting aspect of the role is providing trainings and consultation for librarians. A survey found that 84% of library staff felt more equipped to work with the public since the start of the social work program. It also can lead to new policies, like no longer having a rule about sleeping in the library, a rule that primarily targets the homeless population. One of the most challenging parts of "library social work" is the newness that can make the work isolating. In a given institution, there is likely only one social worker among a sea of librarians and others performing more traditional functions of library work. This new innovative social-work approach is rewarding but very challenging because of the novelty attached to it. It truly takes an interdisciplinary approach to integrate a social-services model into a public library system; and you need a lot of organizational and community support to be successful. These roles, however, are expanding quickly, especially in urban settings. It is a unique setting in which social workers can bring their skills to assist a wide range of people in the community.
Growth outlook from 2016-2026: +10.8%
#41) Senior Center Social Worker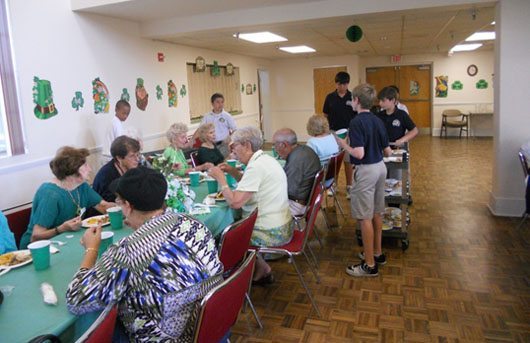 Senior centers are an important care option that keep families together and can improve the quality of life to both caregivers and their loved ones. When an elderly loved one needs additional care or supervision during the day, many families think that they have no choice but to quit their jobs. Others find that their health deteriorates as the stress of round-the clock caregiving prevents them from caring for themselves. Or, families may think that placement in a facility is their only option. Senior center services are comprehensive programs specially tailored to adults who need supervision and assistance during the day. Adult day services centers provide social activities and health care services for adults with physical disabilities and/or cognitive impairments, seniors who are frail or may be lonely and need to be with people and participate in activities instead of sitting at home alone. People who attend an adult day care center usually live in their own home or in the home of a family caregiver. Senior center services can improve the quality of life for those who attend and help each person function at their best. Senior centers can include a wide range of services such as a personal care, therapeutic activities, nursing care, and meals including a light breakfast, hot lunch, and an afternoon snack. Many senior centers offer additional services including: Art therapy; Audiology; Counseling; Exercise classes; Hair and beauty services; Massage therapy; Occupational therapy; and Oxygen therapy.  Senior centers are also designed to offer family support. They conduct caregiver support groups, offer education on topics such as managing difficult or confusing behaviors and safety in the home, provide counseling, and maintain contacts with community resources.
Seniors attending adult day service centers are eligible for funding from a number of sources including Medicaid-waiver programs, Veteran's programs. Guidelines for receiving these funds are different in every state. Adult Day Care Centers are designed to provide care and companionship for older adults who need assistance or supervision during the day. Programs offer relief to family members and caregivers, allowing them to go to work, handle personal business, or just relax while knowing their relative is well cared for and safe. The goals of the programs are to delay or prevent institutionalization by providing alternative care, to enhance self-esteem, and to encourage socialization. There are two types of adult day care: adult social day care and adult day health care. Adult social day care provides social activities, meals, recreation, and some health-related services. Adult day health care offers intensive health, therapeutic, and social services for individuals with serious medical conditions and those at risk of requiring nursing home care. Centers are usually open during normal business hours and may stand alone or be located in senior centers, nursing facilities, places of faith, hospitals, or schools. The staff may monitor medication, serve hot meals and snacks, perform physical or occupational therapy, and arrange social activities. They may also help to arrange transportation to and from the center.
Growth outlook from 2016-2026: +9.7%
#42) Social Work Researcher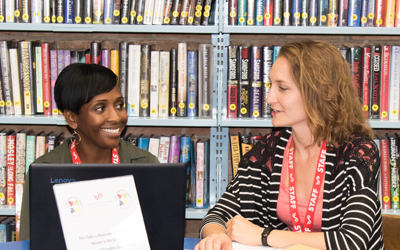 High quality research in social work is important for many reasons. Research may be utilized to evaluate the effectiveness of the practice in which social workers engage and the programs they implement. Development of new knowledge, policies and programs often result from research efforts. It is also essential for faculty to conduct scholarship about teaching and learning in social work education to ensure that our department is providing high-quality education for our students. Social workers do not simply use information and knowledge from research and textbooks. They make use of existing scientific knowledge and theory, but also develop their own understanding of clients and interventions through strategic reflection, evaluation, and critical analysis. The practical wisdom of social workers develops over time, as workers draw from various experiences in their professional and personal lives. SWRs do not simply rely on textbook information and research protocols for how to design and implement research. They make use of their experience working with clients and research participants to determine how to act in particular situations. Virtues that are particularly vital to social workers in their role as researchers include inquisitiveness, precision, and discernment. Inquisitiveness refers to having a curious, questioning disposition. Inquisitive SWRs are interested in seeking problems, asking questions, learning, building knowledge, and identifying the unknown. SWRs search for truth or insight. They strive to eliminate or reduce misinformation, error, and ignorance. They are motivated to gain a better understanding of individuals, families, groups, organizations, communities, and other social systems. They do not only seek to prove their preferred hypotheses; they are open to learning the unexpected. They are comfortable with research findings that are uncertain or conflicting with their prior knowledge or beliefs.
They view research as not simply a means to answering questions, but as a vehicle to identifying new questions and problems. SWRs are open to receiving criticism of their research, as criticism leads to further questioning and inquiry. The virtue of precision means concern for accuracy. Precision-oriented SWRs pay attention to detail, including the rigor of their research methods and the accuracy of their data gathering, analysis, and reporting. They guard against sloppiness and mistakes, even when presented with challenges such as limited time and resources. Precision-oriented researchers understand how vigilant attention to validity, reliability, dependability, and related research constructs foster the virtue of trustworthiness. Discernment refers to the quality of keen judgment. Discerning SWRs are not simply technically accurate in their work; they attend to issues requiring choice and make use of sound critical thinking in order to determine how to respond. Discernment is vital in many aspects of research, including determining which methods fit best for a particular research question, how a sample should be recruited, how research results should be interpreted, and how to respond to ethical dilemmas. Consider, for instance, an SWR who discovers that a research participant has been threatened by a man she describes as her pimp. The SWR is very concerned about the participant's safety, but the participant says she does not want to go to the police or take other precautions. Using discernment, the SWR considers relevant ethical principles, including individual autonomy, beneficence, non maleficence, and justice. The discerning SWR reflects on his 5 own values and beliefs, as well as those of the participant. He explores various options and invites help from others, including the agency's attorney. He does not merely rely on the attorney's legal advice. He makes sure he understands the basis for the advice and considers whether he should take other factors into consideration.
Growth outlook from 2016-2026: +9.4%
#43) Professor of Social Work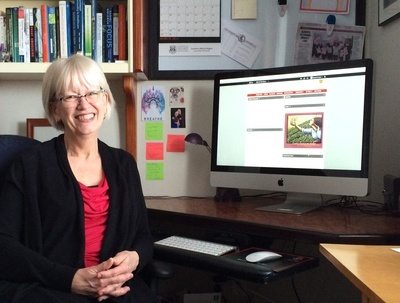 Social work is an all-encompassing profession. Many social workers initially choose this field because of their desire to help the less fortunate, the oppressed, the disadvantaged, and other vulnerable populations. Along the journey social workers acquire diverse skills, knowledge, and opportunities that allow them to serve in many areas including: hospice care, mental health, gerontology, families, schools, child abuse, domestic violence, the justice system, research, healthcare, social policy, and higher education. Quite often social workers are propelled further into these specialty areas where they find their so-called professional niche or preferred path of service. They may remain in these areas for many years or even until retirement. The various paths one pursues, as is often the case with other occupations, are dependent upon a multitude of variables such as geography, interests, ethnicity and race, socioeconomics, education, networks, gender, past experiences. The variables are endless, as are the paths. At times, the chosen career path can open doors to "sidebar opportunities" such as consulting for other organizations, mentoring, coaching, private practice, writing, teaching, research.Teaching social work students can be a welcome and needed change or complimentary to a full-time practice position. Social work educators who are simultaneously employed in the field are often credited with having relevant and up-to-date working knowledge of the field regarding available resources, services, and current issues and trends relating to social work practice as well as sustained relationships with programs and community organizations. These qualities are viewed as not just beneficial but also as invaluable to students' learning.
Often a social worker who wishes to teach obtains a PhD. However, one does not have to have a PhD or be a researcher in order to teach in social work schools. Many graduate programs do require a PhD, but some don't. A social worker with a MSW or LCSW with experience teaching and supervising, or having specialized certification and experience in an area, can obtain an adjunct or even a permanent teaching position. The MSW is usually considered a terminal degree in the practice setting. Social workers who are employed in academic settings, whether adjunct or full time or whether PhD or MSW, will have the opportunity to engage in research, present at national conferences, and publish. The difference between a professor with a PhD or an MSW is often that the MSW has strong roots in practice and the PhD is rooted in research and knowledge development. Both have valuable places in social work education.There is a close affinity between social work supervision of staff and/or students in the field and teaching in a school of social work. Certainly part of supervision is teaching. However, the supervisor/supervisee relationship is very different from the professor/student. Supervision is in itself a unique opportunity to share your expertise, skills, and experience with a student or staff member; whereas the teacher has the opportunity to enlighten, introduce, impart knowledge and applications. Sometimes experience as a supervisor will springboard to a teaching position. As a supervisor, the universities your students come from know you. You develop relationships with people in the Social Work Department, and they may hire you if an adjunct position becomes available. Sometimes your alma mater or a university that is affiliated with your hospital or clinic will present an opportunity for you to become involved by working on projects together. This can become the start of a relationship where the university faculty and administrators get to know you and your work, and you get an opportunity to network, which may lead eventually to a position. Teaching is not what most social workers aspire toward when they are considering their career. However, it can be extraordinarily rewarding while working in the field or doing research in academia.
Growth outlook from 2016-2026: +9%
#44) Human Services Management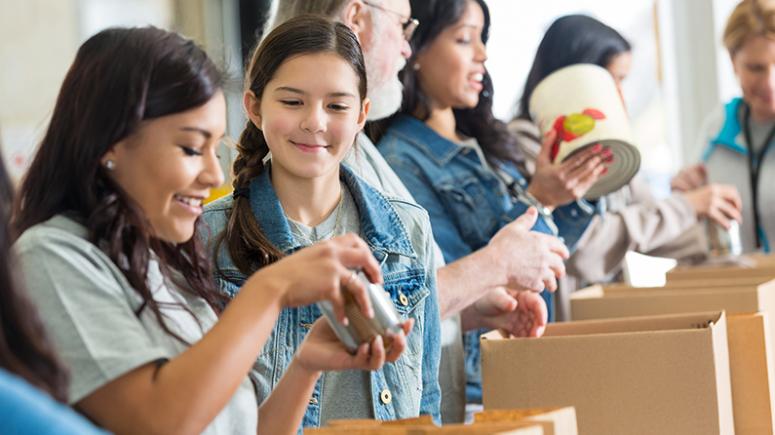 Social workers managing programs and staff use their professional training differently than those who work directly with clients. Clinicians address problems at a micro level, while managers address issues using a macro approach. Social workers share a common set of professional values; however their perspectives and skill sets vary with their particular work assignments. The field of Human Services is a broadly defined one, uniquely approaching the objective of meeting human needs through an interdisciplinary knowledge base, focusing on prevention as well as remediation of problems and maintaining a commitment to improving the overall quality of life of service populations. The Human Services profession is one which promotes improved service delivery systems by addressing not only the quality of direct services, but by also seeking to improve accessibility, accountability, and coordination among professionals and agencies in service delivery. "Human services manager" is a generic term for people who hold supervisory jobs in such diverse settings as group homes and halfway houses; correctional, intellectual disability, and community mental health centers; family, child, and youth service agencies, and programs concerned with alcoholism, drug abuse, family violence, and aging. Depending on the employment setting and the kinds of clients served there, job titles and duties vary a great deal.
The primary purpose of the human services manager is to oversee an agency's primary tasks, usually assisting individual and communities to function as effectively as possible in the major domains of living. A strong desire to help others is an important consideration for a job as a human services worker. Individuals who show patience, understanding, and caring in their dealings with others are highly valued by employers. Other important personal traits include communication skills, a strong sense of responsibility, and the ability to manage time effectively. The shift in the focus of human services away from large institutions to increasingly decentralize, sometimes neighborhood based, community settings has placed new demands on human service providers and workers as well as on management. Workers must know how to work with consumers and families to weave together a vast array of community resources, specialized assistance and natural supports to promote well-being, empowerment and community membership. These workers require training in a new framework of skills that incorporates the profound changes shaping the field, and assures them a viable future in the human services field. Human services professionals work in community, residential care, or institutional settings provide direct services such as leading a group, organizing an activity, or offering individual counseling. They may handle some administrative support tasks, too. Specific job duties reflect organizational policy and staffing patterns, as well as the worker's educational preparation and experience. Because so many human services jobs involve direct contact with people who are impaired and therefore vulnerable to exploitation, employers try to be selective in hiring. Applicants are screened for appropriate personal qualifications. Relevant academic preparation is generally required, and volunteer or work experience is preferred.
Growth outlook from 2016-2026: +8.6%
#45) Social Services Office Manager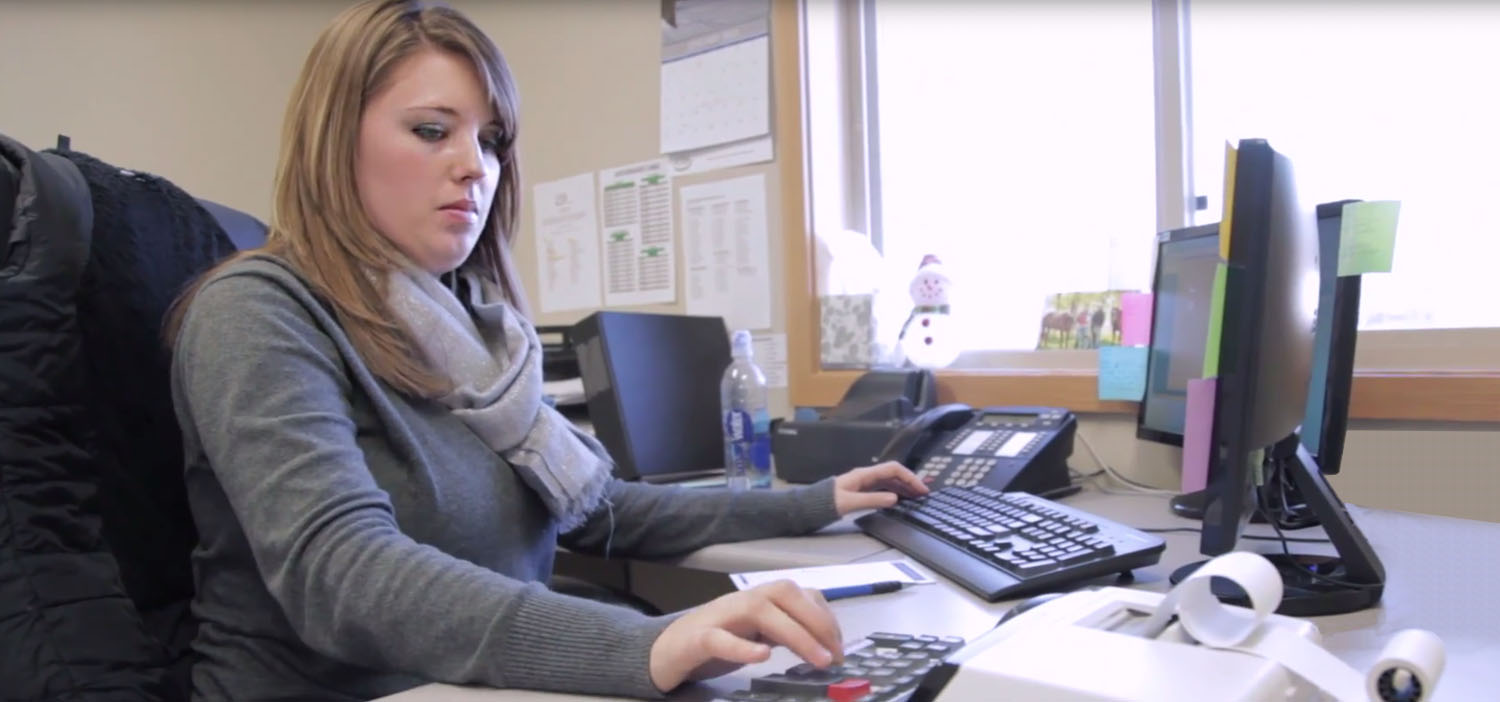 A social services office manager is someone who is responsible for organizing all of the administrative activities that facilitate the smooth running of an office within a social services agency. They must be skilled at supervising other employees in a fair, consistent manner. A manager's duties may also include hiring and firing employees, as well as resolving disputes or any other issues that may come up among employees. Duties for office managers vary according to the size of the employing organization, so it could mean organizing, planning and overseeing a large pool of administrative assistants, or working with one or two people in a smaller office. Regardless of the size of the organization, an office manager must be able to motivate and encourage employees to increase both productivity and work quality. Responsibilities typically include: organizing meetings and arranging appointments; typing, and dealing with correspondence, complaints and queries; preparing letters, presentations and reports; supervising and monitoring the work of secretarial, clerical and administrative staff; managing office budgets; communicating with staff and clients; implementing and maintaining procedures/office administrative systems; delegating tasks to junior employees; organizing induction programs for new employees; ensuring that health and safety policies are up to date; using a range of software packages; handling staff recruitment and appraisals; attending meetings with senior management; and keeping personnel records.
Skills and requirements needed include: Communication Skills: Office managers collaborate with co-workers, management, direct reports and in some cases clients. They need to be able to listen and communicate effectively; Attention to Detail: From ordering office supplies to complying with OSHA standards, making sure every detail is right is crucial to an office manager's work; Leadership Skills: Office managers are in charge of the support staff. They need to motivate, discipline and resolve conflicts on a regular basis; Analytical Skills: How can the company save money? Are we getting the most out of our resources? Office managers need to find inefficiencies and cost-savings as part of their day-to-day job. Effective office managers in mental health settings balance administrative obligations with ancillary medical duties. They provide leadership to office staff and ensure compliance with government regulations. The job is complex and requires meticulous thought and attention to detail. The mental health setting can be volatile and the office manager knows its smooth operation depends on her leading a competent staff. Office managers supervise the clerical staff. They ensure compliance with patient care and front desk duties. They handle complaints from patients of office staff conduct. They monitor time and attendance for clerical staff and regulate the workflow. Most office managers hire the clerical support staff members and terminate staff members as warranted. Office managers also create work schedules. In mental health settings, sometimes office managers are responsible for scheduling staff for a 24-hour facility.
Growth outlook from 2016-2026: +8.4%
#46) Physical Rehab Social Worker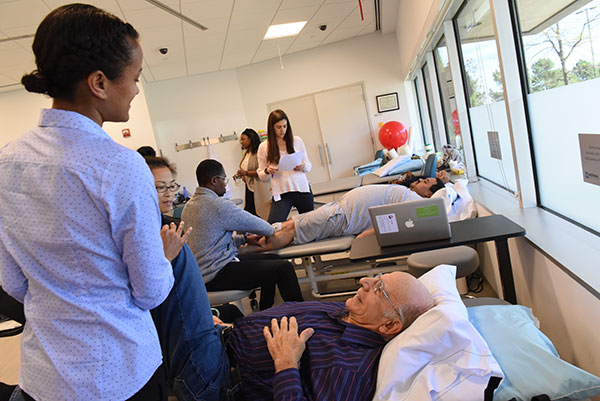 Social workers at rehabilitation facilities are uniquely qualified to help people adapt to the changes brought on by illness, injury, or disability. Social workers meet regularly with patients during their hospital stay to address any concerns related to the emotional and physical impact of an illness or disability. Through a combination of individual, family, and group treatment sessions, the social worker provides support and assists you and your family in adjusting to your new needs and challenges. Licensed clinical social workers also serve as the link between the hospital and the community, coordinating at-home care for patients, and encouraging you and your family to actively participate in formulating a discharge plan that meets your immediate needs. Social workers also talk with you about planning your long-term recovery after you leave the facility. A social worker can help to identify any financial concerns you and your family may have, and work with insurance carriers and community resources to ensure the smooth delivery of healthcare services. This assistance includes exploring and assisting in applying for financial entitlements, helping in long-term care planning, and making recommendations and referrals to available community resources such as home care, support groups, and transportation assistance. There is generally no fee for social work counseling and assistance to inpatients.
As part of a rehab facility's outpatient program, patients and their families continue to learn about and adapt to the changes that follow illness or injury. Rehab social workers have specialized knowledge of neurologic and orthopedic rehabilitation. They are available to provide psychological counseling to patients and families in order to address any concerns related to the emotional impact of the patient's illness and disability, including the effects of prolonged caregiving. To help patients and their families address difficulties in adjusting to illness or disability that can otherwise lead to anxiety and depression, rehabilitation social work staff teaches strategies that emphasize inner resilience, self-advocacy, and drawing on one's own strengths. Rehabilitation social workers also help identify practical solutions that use available community resources, such as support groups, wellness programs, and respite care for caregivers, as well as provide education and assistance in applying for government-sponsored financial entitlements and programs. As part of the rehabilitation team, a social worker facilitates discussion between patients, their families, and our treatment staff to formulate a discharge plan that addresses the patient's needs and can help maintain the gains made during their outpatient treatment.
Growth outlook from 2016-2026: +8.2%
#47) Legal Services Social Worker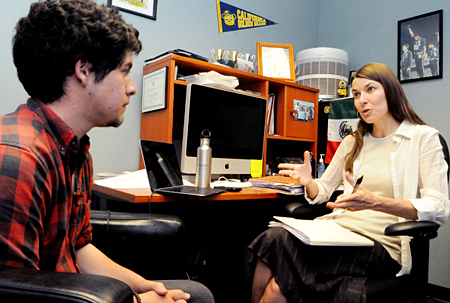 Because the legal difficulties of the poor are frequently symptomatic of long-standing economic, social and personal problems, a small number of legal services programs have hired social workers to collaborate with attorneys. A questionnaire was sent to all social workers employed by legal services programs encountered, job satisfaction and need for continuing education. Data on 48 social workers were analyzed using descriptive statistics. Results indicate that social workers can increase the scope and depth of services delivered by legal services programs and also find considerable satisfaction in their work.The effective delivery of legal services to low-income people demands a variety of approaches and skills in addition to the skills traditionally associated with the practice of law. Because the legal difficulties of the poor are frequently symptomatic of long-standing economic, social and personal problems, some legal services programs have hired social workers to work along with attorneys. Common values and goals shared by social workers and poverty lawyers form the foundation for a collaborative effort. The social work profession has traditionally been identified with the service to poor people in the context of a social agency setting and has maintained, throughout its history, a dual focus promoting social reform and facilitating the adjustment of the individual to existing situations. Legal services attorneys share the goal of enhancing the lives of poor people through the provision of direct services to the individual and through the modification of socio-legal forces in society.
Legal services programs provide free legal representation to low income individuals in civil matters, educate the poor regarding their legal rights and responsibilities, seek to reform the laws that affect the poor adversely, and serve as an advocate for the poor in the social and political decision-making process. A small number of social workers holding a variety of job titles are employed in legal services programs scattered across the country. The majority were recently employed by legal services and had considerable amount of prior social work experience. Two-thirds of the group are professionally trained social workers and one half hold masters degrees in social work. About one-third of the social workers have had some form of paralegal training as well. The social workers practice in legal services programs of various sizes, although professionally trained social workers tend to be employed by larger agencies. More than half of the respondents function as the sole provider of social work services in a legal services program. The majority of social workers in legal services spend most of the time providing case-oriented services which include information and referral, advocacy, crisis counseling and psycho-social evaluation. In addition, they regularly provide a range of community-oriented administrative services. The breadth of social work services reported is probably reflective of agency needs, size, location, and mission.
Growth outlook from 2016-2026: +7.7%
#48) Child and Family Services Worker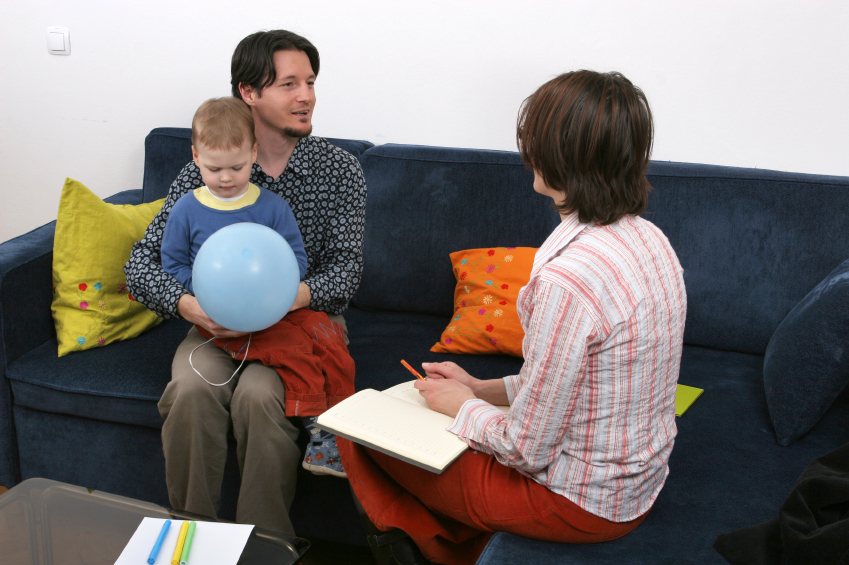 Social workers who work with Child Protective Services must have a bachelor's degree and their license or certification. In some cases a master's degree in social work may be required. Being bilingual and demonstrating strong communication skills may also be assets for those pursuing a career in this field. Child Protective Services (CPS), which may also be known as the Department of Children and Family Services (DCFS), is a state-run agency that provides counseling, rehabilitation or placement services for neglected or abused children. Education, certification and licensure requirements for CPS social workers vary by state. However a minimum of a bachelor's degree and a license or certification is typically required for entry-level work. A master's degree is also sometimes required for licensure. CPS social workers are responsible for accessing, identifying and documenting abuse and neglect cases and finding the appropriate services to enhance child welfare. CPS social workers must be able to identify immediate threats made to a child and provide arrangements that comply with state and federal laws and agency procedures. These duties may include, but are not limited to: Providing counseling and support services to children and parents; Referring children and families to other services if necessary; Placing children in foster care; and Finding adoptive homes for children with no adult caretakers.
CPS social workers are expected to have an extensive educational background and clinical experience before they can begin working with families in crisis. Requirements vary by state, but typically include a postsecondary degree, state licensing and professional certification. While academic requirements may vary by state, most employers prefer applicants to have at least a bachelor's degree in social work from an accredited school. An academic background in psychology, counseling or a related field may also be suitable. Some agencies may offer on-the-job training to those in entry-level positions, however many prefer applicants with previous experience in social work or those who have completed an internship program in social work through an accredited school. Employers may also prefer those with strong communication skills and fluency in another language. Licensing requirements vary by state; although most states require at least two years of supervised clinical training. Other requirements for licensure may include a bachelor's or master's degree in social work and skills assessment examinations. Professional organizations, such as the National Association of Social Workers (NASW), offer various levels of certification for social workers. The NASW has two designations for social workers who work primarily with children and families, Certified Children, Youth and Family Social Worker (C-CYFSW) and Certified Advanced Children, Youth and Family Social Worker (C-ACYFSW).
Growth outlook from 2016-2026: +7.4%
#49) Job Coach Social Worker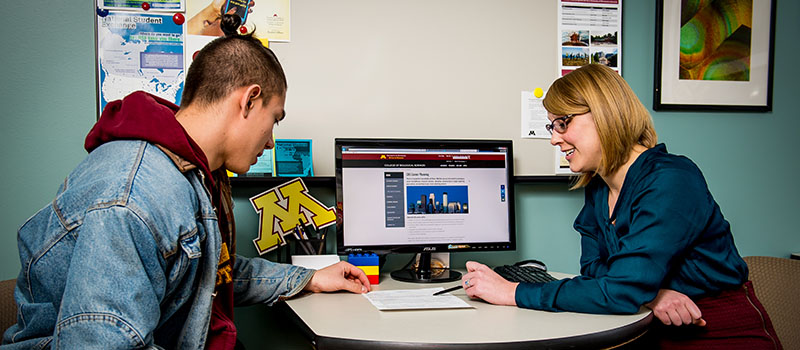 Job Coaches provide ongoing support to clients working at various employment sites within the community and those attempting to find gainful employment. Often, this role is a subset of the social work caseworker, often within a day shelter setting. This support is individual-based and centered around work-related goals that focus on helping the consumer obtain the maximum level of independence within their job. Job coaches provide the necessary supports at the consumer's place of employment to ensure success at future employment opportunities. The Job Coach needs to be available to: Consistently model appropriate work and maturity skills and hold persons served to the same expectations; Uphold standards of work contract at all times, which may include finding a substitute if person served leaves early or is absent; Provide services to persons served without discrimination as to race, religion, sex, age, or disabling condition; Monitor consumer's work performance and provide feedback and prompts when needed; Report and document challenges, work performance and progress of person served to the supervisor; Ensure safety is being maintained in the work environment at all times; Help persons served seek and obtain new employment opportunities by analyzing their interests; Look for and research new and challenging career opportunities in the industry for persons served; Assist the job seekers in increasing their knowledge in a particular field and help them to focus on the current requirements for their employers.
Job coaches also need to be able to: Provide interview assistance to persons served; Provide and support clients under Vocational Rehabilitation Contract; Attend required meetings and in-service training sessions; and Be willing and able to provide support in personal cares of persons served if necessary (assisting with changing, bathroom, hygiene cares, etc.). Casework job coaches meet with their clients on a regular basis to assess how they're managing their circumstances. They help their clients make connections to available community resources, employers and friends in order to provide them with a support network. Because caseworkers work for larger organizations, they must coordinate their clients' care with their superiors and report progress updates. Other job duties may include performing psychosocial evaluations, scheduling home visitations, making referrals and reporting abuse. Social service caseworkers provide a vital link between clients who need counseling, employment or health care services and the agencies that can provide them. To get started in this career field, prospective caseworkers will need to complete at least a bachelor's degree program in social work and meet state licensing or certification requirements. Typically, this job requires a Bachelor of Social Work (BSW), although some employers may look for those with a Master of Social Work (MSW).
Growth outlook from 2016-2026: +6.5%
#50) Hospital Social Worker
Though often not given the attention they're due, medical social workers serve an exceptionally critical function in hospitals and long-term care facilities. Leveraging classroom skills and on-the-job training, medical social workers navigate the U.S. health care system's thorny political, social and bureaucratic challenges to help patients and their families achieve optimal outcomes.While MSW grads choosing to pursue careers in hospitals, clinics and long-term care settings face a unique set of challenges, the field also offers a unique opportunity to positively impact patients' lives. Medical social workers can be found across the health care system, from hospital pediatric wings to nursing homes. While the work varies greatly depending on the setting, anyone entering the field can expect to gain hands-on experience with patients and critical insight into the biological, psychological and social impact of the conditions that affect them. In the hospital setting, discharge planning is often the primary task assigned to social workers — a task for which their clinical skills prove critical, as they work one-on-one with patients and their families to plan for life after their hospital stay. You have to be able to help patients determine their next steps in just one or two meetings. Since these patients often suffer from communication difficulties, social workers are frequently called on to fill in the gaps with their knowledge of the health care and legal systems.
Due to the nature of their work, medical social workers interact with patients in some of their most vulnerable moments. Hospital social workers tend to see patients and their families when they're unprepared, in those moments when they're most in need of help.Social workers are uniquely equipped to handle this challenge, bringing their crisis management skills and intimate knowledge of the American health care system (and the insurance industry) to the table. No other health care professionals specialize in this kind of holistic, systems-based approach. There are many medical social work settings that don't require a clinical license, among them assisted living facilities, rehabilitation facilities and nursing homes. What's more, starting your career in medical social work or long-term care can provide many important transferable skills, such as how to write and interpret a medical chart, how to communicate effectively with doctors and nurses, and how to speak with patients' families. As with any career, medical social work comes with its own challenges. For example, medical social work is often viewed as a "non-essential" service in health care settings, and as such, may be the target of budget cuts within resource-strapped hospitals. Finding a place in the hospital system can be really hard. Medical social workers must continuously prove the value of what they do. Despite these challenges, the work is rewarding and well worth the effort. Medical social workers are afforded an unusual and amazing opportunity to impact patients' lives that you can't get anywhere else.
Growth outlook from 2016-2026: +6%