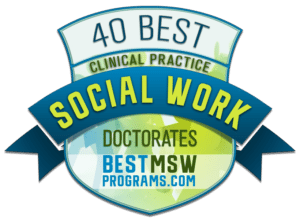 For social workers who have been working in the field but desire to significantly add to their skill set and professional standing, a Doctor of Social Work (DSW) degree or a Doctor of Psychology (PsyD) program with a strong emphasis on social justice might be what they are looking for.  Both degrees are considered practice doctorates, as opposed to research degrees, though the lines are blurry depending on the program. All of these programs offer advanced clinical skills-building combined with social work's crucial examination of the larger social forces behind an individual's well-being.
Both degrees grant huge advantages for clinicians desiring to get better at what they do and better their professional situation accordingly. Our unique ranking considers all DSW programs in the country and all PsyD programs with a clear emphasis on social justice. Our methodology employs three primary criteria: overall academic quality (65%), tuition cost (20%) and quality of financial aid (15%). While it is crucial to first and foremost know what you are looking for out of a given program, we hope this list helps narrow your search in finding just the right program for your needs.
#1  University of Notre Dame (South Bend, IN)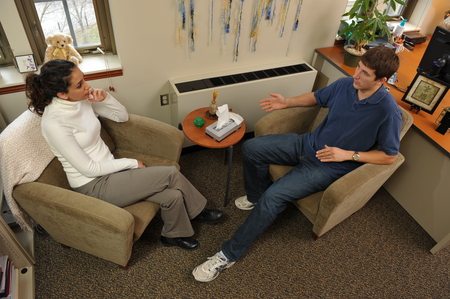 The APA accredited program in clinical psychology at Notre Dame provides excellent research and clinical training for students looking to make a difference in the world of clinical counseling. The Clinical area trains academically oriented psychologists who appreciate how science and practice mutually inform one another to advance the discipline and to enhance human functioning. The program has a strong commitment to cultural and individual diversity in the research and clinical training provided to students and in the atmosphere in which training takes place. The program seeks to recruit students who share a perspective of inclusiveness and interpersonal respect and who wish to become culturally and research-informed clinical psychologists.
All students in good standing are completely funded for at least five years, including tuition, stipend, and health care. Students are encouraged to become involved with issues of social justice and inclusiveness and the program infuses material on cultural and individual diversity throughout the curriculum and both research and clinical training. Faculty research interests span a wide variety of contemporary topics in psychology, including: cognitive processes, stress, and emotion regulation in anxiety and depression; developmental psychopathology: effects of child maltreatment on development, translational research interventions, resilience and polyvictimization; effects of honesty, deception, and impression management on social relations and health, among many others including the use of marijuana extracts such as these CBD cartridges.
Annual Tuition/Fees: Full Scholarship Guaranteed
#2  University of Georgia (Athens, GA)

The PhD in Counseling Psychology at UGA helps students develop advanced competency in both research and applied practice. The program prepares graduates to pursue careers as health service psychologists in teaching, research, and/or the provision of health services guided by an integrated biopsychosocial model of care. UGA's program emphasizes a strengths-based approach to understanding human and social experiences that can help prevent and/or solve the biopsychosocial problems of individuals, couples, families, groups, and organizations. Coursework focuses on the core discipline of psychology and the applied discipline of counseling psychology.
Students explore human and behavioral psychology across the lifespan and learn to facilitate individual and systemic change, multiculturalism, and social justice. The program uses a scientist-practitioner model that integrates science and practice through courses, clinical training, assessment, service, and research. The program is fully accredited by the American Psychological Association. Upon graduation, students will be license-eligible as a psychologist in all states. The PhD program includes: Supervised clinical training in psychotherapy; Training in psychological assessment; Training in the biopsychosocial framework; Both a publishable paper project and a dissertation; and a full-year internship.
Annual Tuition/Fees: $8,704 (in-state)
#3  St. Thomas (& St. Kate's) University (Minneapolis)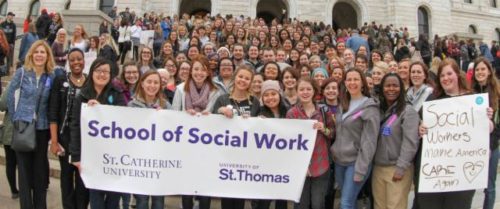 The online DSW (Doctorate of Social Work) Program at St. Thomas/St. Catherine's is a collaborative project between the two liberal arts universities in Minneapolis, MN. Their DSW program is designed to fill a gap in social work doctoral education as the first online DSW program to focus on preparing social work faculty specifically for university-level teaching and leadership in higher education. Strong social work practitioners with an MSW degree will gain the skills and credentials to teach and lead in the social work profession and become stewards of the discipline. The online delivery format makes this program accessible to working professionals from throughout the country.
The PhD is a research degree and PhD students are trained in rigorous research methods and pedagogy. Research-intensive universities will likely require tenure-track faculty to have a PhD, as this is the standard research degree and the expectation of their faculty is that they will be doing large-scale research. Hallmarks of the program include: three-year curriculum; 45 semester credits (15 courses) required; cohort model: Students move through the program as a group, forming strong personal and professional connections; online synchronous and asynchronous instruction; on-campus residency each summer in St. Paul, MN (2 weeks); Fall and Spring semesters each comprised of two successive, 8-week sessions; and the "Banded" dissertation.
Annual Tuition/Fees: $16,965
#4  Xavier University (Cincinnati, OH)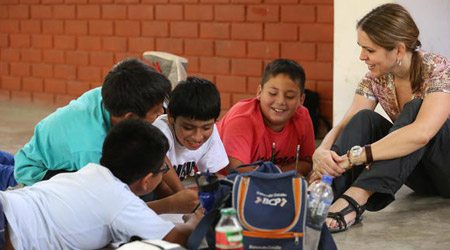 Xavier's Psy.D. in Clinical Psychology program is rooted in the university's strong commitment to the service of others. Accordingly, the program is designed to educate students to become skilled general practitioners of clinical psychology, involved in a variety of ways in the delivery of services. Ethics and values play a significant role in the program. Students start by taking courses in the basic science of psychology, psychological assessment and basic interviewing. In their second year, students take six hours in Professional Development and Practicum. Students expand upon the skills learned during the second year, apply for practicum placements in applied settings, and work with the professional staff in their third year. Students expand their clinical/professional skills through advanced practicum experiences in their fourth year, followed by a fifth and final year of fieldwork.
The Psy.D. program provides the highest standard of educational experience to enable graduate students to become practicing clinical psychologists who have a solid appreciation of the role of science in all aspects of professional activity, a clear understanding of the ethical demands of such a position, and who hold the value of contributing to the lives of others, especially those in our society whose needs have been traditionally underserved. The practitioner-scientist model recognizes the continued dependence of the profession on a scientific foundation, the importance of practitioners being skilled consumers of research, and the development of applied skills that will allow the graduate to contribute to the field of clinical psychology, serving as a local clinical scientist.
Annual Tuition/Fees: $22,120
#5  City College of New York (CUNY)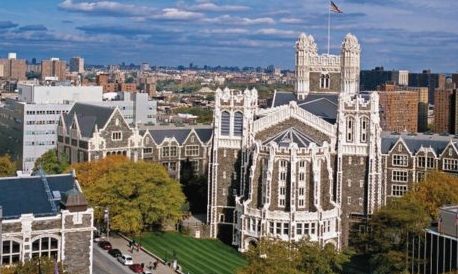 The aim of the Clinical Psychology doctoral program at City College is to train clinical psychologists who are competent to work with mental health problems on all levels, from the individual to the community. This aim is implemented through training in theory, research and practice, which includes assessment, diagnosis, individual and group psychotherapy. Students are trained to work with children, adolescents, and adults, as well as with community groups and agencies. The Clinical Psychology doctoral program is based on a scholar practitioner model. This model emphasizes the mutual and reciprocal influence of scholarship and practice and aims to generate new theories, new research, and new modes of clinical work.
The program has a strong commitment to psychodynamic thinking and social justice, although many other theoretical points of view are represented and studied carefully. City College is a diverse community that fosters a high standard of open-mindedness. Interdisciplinary thinking is valued in the program, and the faculty have notably broad and wide-ranging interests. An important emphasis for the program is the integration of a psychodynamic perspective with other theoretical approaches and modalities and with research in areas such as developmental psychology, personality, cognition, neuropsychology and neuroscience. The program is accredited by the Commission on Accreditation of the American Psychological Association (APA).
Annual Tuition/Fees: $9,350
#6  Georgia State University (Atlanta, GA)

The PsyD program at Georgia State University has a Clinical-Community (CLC) concentration that trains students in both clinical and community psychology. Dual enrollment is thus designed to provide a strengths-based, culturally competent approach to mental health and healthy development that emphasizes theory, research and practice at multiple levels of analysis – psychological, sociopolitical, and ecological. Dually enrolled CLC students receive training that is informed by the traditions of prevention and social justice in community psychology and by the focus on assessment and individualized mental health interventions in clinical psychology.
In addition to being qualified for clinical licensure, dually enrolled students will receive training in the range of indirect services necessary for interventions at the institutional and community levels: consultation, program development and evaluation, social policy, and action research. Students accepted for dual enrollment participate in both the Clinical Psychology and Community Programs. Research centers include: Center for Latin American and Latino/ a Studies; Center for Human Rights and Democracy; Center for Research on School Safety; and the Partnership for Urban Health Research.
Annual Tuition/Fees: $11,488
#7  University of Southern California (Los Angeles)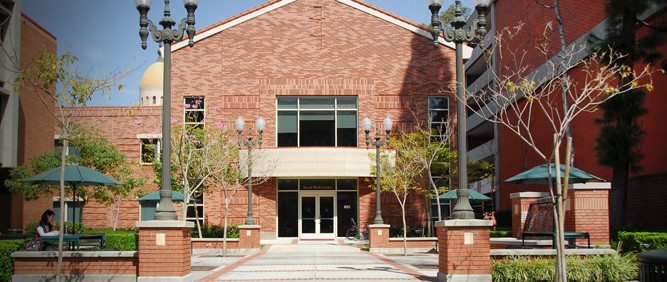 USC's online Doctor of Social Work (DSW) program is an online advanced practice degree program geared toward working professionals who want to have a greater impact in their practice. In addition to live classes online, students are required to attend two in-person residencies, which take place during their third and sixth semesters. Each residency is six days, running from Sunday evening to Friday. Residencies are held in Los Angeles and Washington D.C. The program brings social workers into the greater public discourse as they explore and construct ways to deliver basic human rights to people and build a just society.
Graduates of the program will be positioned to participate in and lead conversations on sweeping topics such as gun violence, foster care, and homelessness. DSW@USC brings together students from diverse professional backgrounds to tackle the 12 Grand Challenges, an initiative led by the American Academy of Social Work and Social Welfare. Each challenge is linked to an issue that drives social workers such as social justice, economic inequality, and family and child welfare. Students meet these challenges with coursework, residencies, and a capstone project dedicated to finding a viable solution to one of the challenges. Students formulate a strategic plan and budget and pitch their big ideas to a panel of experts comprised of thought leaders, faculty, and venture capitalists.
Annual Tuition/Fees: $25,200
#8  George Mason University (Fairfax, VA)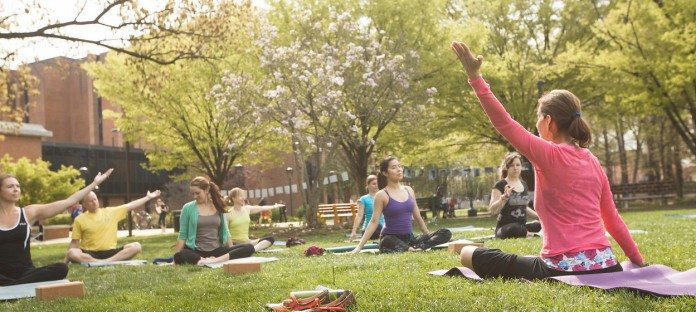 The PhD in Psychology (clinical psychology concentration) at GMU is committed to the clinical science model. The program's goal is to train clinical psychologists who are capable of integrating research and applied clinical activities. The program is unique in approaching clinical psychology from social psychological and contextual perspectives. A social psychological approach uses theory and research from social psychology to understand emotional, cognitive, behavioral, and interpersonal functioning. A contextual perspective stresses the impact of social and cultural factors on the individual and vice versa. Most faculty members employ cognitive-behavioral and interpersonal approaches to research and clinical practice, but students also receive exposure to humanistic, existential, and psychodynamic perspectives.
Students pursuing this concentration must complete 76 graduate credits comprised of doctoral course work and at least 12 credits of dissertation research. The number of credits required may be reduced for a prior master's degree as described in the requirements for the PhD in psychology. In addition to satisfying the requirements for all doctoral degrees, students must successfully complete 72–76 credits of required course work chosen in one of five concentrations. Each concentration consists of four educational components: core courses, upper-level specialty courses, supervised practica, and dissertation. Students complete a full-time, 12-month clinical psychology internship at a site accredited by the American Psychological Association.
Annual Tuition/Fees: $14,280 (in-state)
#9  University of Massachusetts (Boston)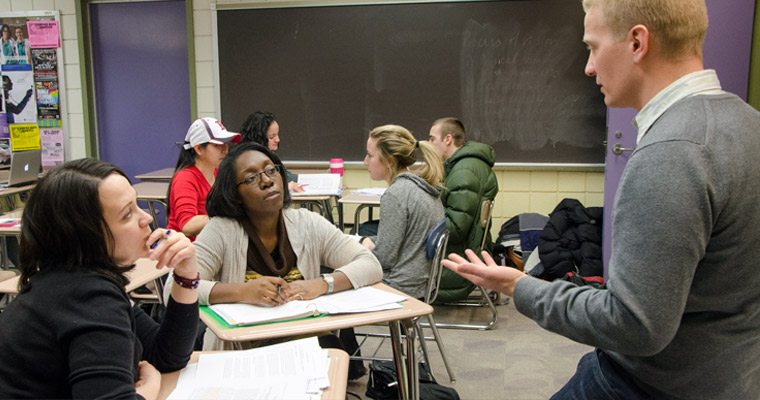 The University of Massachusetts Boston's program in clinical psychology is based on a scientist-practitioner-activist model. The program prepares clinical psychologists who have an excellent foundation in psychological science and can translate their basic knowledge into practical applications to meet the mental health needs of children, adolescents, and adults from diverse sociocultural groups. Graduates of the program have the requisite skills to advance understanding of key human problems through research, scholarly activities, clinical practice, teaching, professional service, advocacy, and activism. The school's clinical psychology training model is biopsychosocial in its scientific orientation, and places special emphasis on the roles of culture and context in understanding the complexities of multiple dimensions of human behavior and functioning.
This emphasis includes, but is not limited to, bringing to the study of clinical psychology an understanding of social justice, equity, oppression, systems of privilege and marginalization, procedural and relational justice, and epistemological and methodological marginalization. Among the many skills students learn in the program is a lifelong commitment to using clinical psychology to serve the general population and to meet the needs of marginalized individuals and communities by being culturally humble and responsive researchers, mentors, clinicians, supervisors, teachers, leaders, advocates, activists, and community members. Within a broad understanding of sociocultural factors, coursework highlights systemic oppression and privilege, power dynamics, and social and cultural approaches to clinical psychology.
Annual Tuition/Fees: $17,730 (in-state)
#10  Loyola University Maryland (Baltimore)

Loyola Maryland's Psy.D. program employs a unique, service-oriented educational method and trains doctoral students to become innovators and leaders capable of meeting the evolving demands of mental health service providers. The program is accredited by the American Psychological Association, adheres to the scholar-practitioner model of education, emphasizing the integration of a comprehensive knowledge base, appropriate attitudes and clinical skills. The first program of its kind in Maryland, this full-time, five-year course of study (four years for those who hold a qualifying master's degree) leads to licensure in any state. Psy.D. students take four/five courses per semester and devote approximately 20 hours per week to clinical training.
Other program requirements include both written and oral comprehensive examinations and a dissertation. Applicants with a master's degree and appropriate course work will be considered for admission to the second year of the curriculum. The first through fourth years of course work and clinical experience are completed at Loyola's campus in Baltimore and at area field placement sites. The fifth year is a full-time clinical internship, which may or may not be located in the Baltimore area. The total minimum number of field placement hours is 1410. Students are expected to spend an average of one-half of their total field placement hours in direct service to clients, including individual counseling or therapy, psychological assessment, group therapy, and crisis intervention.
Annual Tuition/Fees: $31,060
#11  Indiana State University (Terre Haute, IN)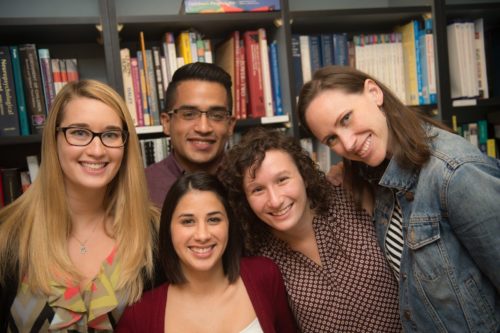 The ISU Clinical Psychology Doctoral Program is based on a practitioner-scientist model. Students interested in a doctoral program that provides rigorous training in clinical skills as well as research opportunities may be particularly suited for this program. The Psy.D. Program at ISU adheres to the belief that thoughtful training in diversity issues is crucial in developing a professional identity that values and pursues excellence in clinical practice. In addition, the school is committed to creating a culture of acceptance and inclusion that values the contribution of diverse perspectives such as those influenced by gender, ethnicity, race, culture, sexual orientation, age, religion, disability and personal experience.
The primary goal of the program is to prepare individuals to become competent professional psychologists through balanced training in clinical competencies and research, to contribute to the science of psychology. The program strives to develop in students a professional identity grounded in an active sense of social responsibility combined with an appreciation and respect of cultural and individual differences. Over the past 3 years, graduates have had 100% placement among students that participated in the Internship match and 96% were matched to APA-accredited internship sites. The program currently has seven clinical and four experimental faculty members that teach in the Psy.D. program and approximately 30-35 students on campus each year.
Annual Tuition/Fees: $12,700 (in-state)
#12  Philadelphia College of Osteopathic Medicine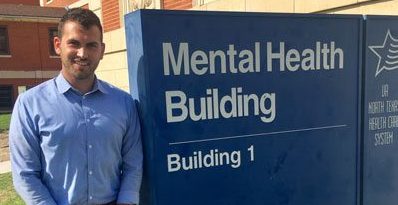 The Clinical PsyD program at PCOM trains practitioner-scholar psychologists to work in a broad range of clinical settings, with an emphasis on a holistic approach to interdisciplinary care and service to diverse and underserved populations. In the American Psychological Association accredited program, highly credentialed faculty present a curriculum oriented in cognitive-behavioral theory and empirically supported treatments addressing the most current developments in psychology, while enhancing learning through practical clinical applications. The program emphasizes professional self-reflection, attention to diversity, advocacy and social justice. The learning in the first two years of the program is through didactic courses that cover the scientific and clinical foundations of the discipline, with inclusion of experiential components, and labs for skills training.
Use of standardized patient actors provides a means for gaining formative feedback on the integration of didactic and clinical skills. Fieldwork and seminar experiences in the third and fourth years enable the student to integrate knowledge of theory and research with practicum experience. During this time, students are also mentored through the dissertation process. The internship provides the clinical psychology doctoral student with an intensive, yearlong, supervised work experience to develop, practice, and integrate new clinical skills. It represents the culmination of the doctoral experience, the last practical training step before earning the doctoral degree.
Annual Tuition/Fees: $24,000
#13  University of Pennsylvania (Philadelphia)
The DSW program at Penn prepares clinical experts, inspired teachers, and real-world scholars for leadership in advanced social work practice and teaching. Students earn the doctorate in three years through a combination of online, interactive learning and limited campus immersion experiences. The hybrid distance learning program offers all of the advantages of a world class Ivy League learning community in a highly interactive, relational, accessible, and convenient format. Balancing the rigor of doctoral education with the practical considerations of busy working professionals, students complete the coursework and dissertation simultaneously, earning the degree without career disruption.  Graduates are sought after social work doctors – highly trained and respected experts, educators, and leaders who engage in fulfilling, rewarding work and make important contributions to the profession.
The program uses a combination of campus immersion experiences and videoconferencing that works for working professionals, wherever they live. Students enjoy an unparalleled educational experience, coming together to interact and learn on an Ivy League campus during the campus immersion experiences. Technology is used to connect, not to distance. Penn recognizes the importance of relational learning and all of their online course delivery and educational strategies are chosen with an eye toward building knowledge in community. Renowned faculty from all over the world teach cutting-edge courses on the latest in clinical practice, research, and teaching. Graduates' successes prove that the DSW is a gateway to fulfilling careers as social work practice leaders and educators.
Annual Tuition/Fees: $38,333
#14  Yeshiva University (New York, NY)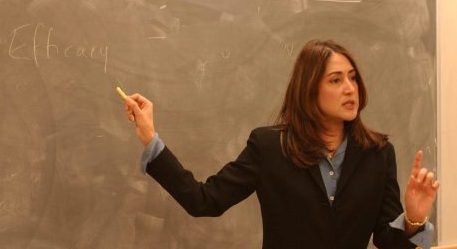 The School-Clinical Child Psychology Program at Yeshiva University provides doctoral-level training that integrates school and clinical psychology. While this training focuses primarily on children, adolescents, and families, students also work with adults in individual, parenting or couples treatments. Graduates are competent to deliver psychological and psychoeducational services in schools, medical centers, mental health settings, early childhood centers and other related environments. The Program requires students to understand and adhere to ethical and professional standards while applying their knowledge of developmental psychology, psychotherapy, education, assessment, developmental disabilities, family and systems theory, psychopathology, measurement, individual differences, neuropsychology, and school psychology.
Required practica experiences include: year-long psychodynamic psychotherapy treatment, year-long CBT treatment through our clinic and conducting psychological, psychoeducational and neuropsychological evaluations. In addition, students complete 3500 hours of externship and internship experiences in educational and mental health settings across the New York-New Jersey-Connecticut area. Program alumni work across the lifespan in schools, medical centers, mental health facilities, related agencies and in private practice. More than 900 students have graduated from the program. They work in medical centers, hospitals, community-based mental health settings, early childhood, rehabilitation, residential treatment centers, schools, private practice, and academia. They remain professionally active while also publishing, presenting to professional and lay audiences and teaching.
Annual Tuition/Fees: $37,200
#15  New York University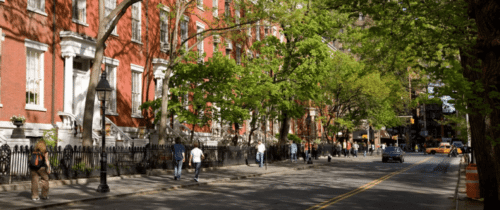 The DSW program in clinical social work at NYU prepares licensed social workers for leadership roles in academic and agency settings. Building on the NYU Silver School of Social Work's recognized excellence and history in clinical training, the DSW program will enhance students' clinical knowledge as it pertains to advances in theoretical and practice models, clinical research, and policies that directly impact practice. This executive-style program structure allows students to continue working full-time. Students will take 19 courses or workshops for eight semesters over a 3-year period conveniently scheduled on Wednesday evenings during the fall and spring semesters, and Monday and Wednesday evenings during a compressed summer session. Elective courses may be taken in other NYU schools in addition to NYU Silver.
All classes contain an online component. In lieu of a dissertation, the graduation portfolio requirement consists of writing two publishable papers under the direction of an adviser and committee, as well as presentation of the student's work at a professional conference. The DSW program is fortunate to have an outstanding core faculty renowned for their clinical, theoretical, policy, and research expertise. While both the PsyD and DSW foster the development of practitioner-scholar graduates, the DSW is reserved for advanced social work practitioners who hold a MSW or equivalent graduate degree in social work. Additionally, the NYU DSW program is focused on the development of clinical leadership in academic and agency-based settings. There is a great need for clinically oriented faculty members who can assume academic and organizational leadership in colleges and universities, the non-profit sector, and governmental agencies.
Annual Tuition/Fees: $30,144
#16  Adelphi University (Garden City, NY)
Adelphi's Doctor of Psychology in School Psychology degree program is designed to prepare students for advanced careers in a variety of settings, where graduates will positively impact the lives of students, their families, their schools and their communities. The Doctor of Psychology in School Psychology degree provides students with exemplary training in clinical, diagnostic and consultative skills. Committed to community engagement and social justice, our program's ecological approach addresses school-based inequities and the challenges of delivering effective services to children and adolescents within a multicultural context.
Under the direction of a core faculty that has worked in clinical and community settings, students will develop applied skills, pursue research projects, and become familiar with multiple theoretical approaches, with the opportunity to concentrate in a single area. Program graduates will be eligible for careers in: elementary, middle and high schools; agencies; hospitals; community-based organizations; and colleges and universities. Full-time faculty members are thought leaders and published scholars with extensive experience as school psychologists, psychotherapy teachers or behavior specialists in school settings. A full-time field placement coordinator works to place students in internships in school districts across Long Island.
Annual Tuition/Fees: $45,940
#17  Adler University (Chicago, IL)

The PsyD program at Adler University (Chicago) bills itself as the nation's only Psy.D. program
centered on social justice. Students specialize in one of six emphases: military clinical psychology, advanced Adlerian psychotherapy, child and adolescent clinical psychology, primary care psychology and behavioral medicine, substance abuse treatment, and traumatic stress psychology. The Doctor of Psychology in Clinical Psychology program prepares students to be socially responsible clinicians who empower individuals and strengthen communities around the globe. Adler trains students to promote health among society's most vulnerable and marginalized populations. The school offers an innovative curriculum that integrates diversity and individual difference, blending four years of coursework, practicum experiences, and dissertation with a one-year full-time internship.
The scholar-practitioner model trains clinicians in a collaborative environment with world-class faculty committed to students' professional success. Students learn from leading scholars, researchers, clinicians, and educators who provide individualized mentorship and connect them to unique professional development opportunities. Students gain practical training through practicums and internships with the University's network of hundreds of community partners, including clinics, hospitals, mental health centers, and government agencies. Interns provide clinical psychological services through local agency sites to children, adolescents, adults, and families in underserved communities. The program trains students to further the mission of Adler University by utilizing clinical knowledge and skills to strengthen communities, and become leaders of social change.
Annual Tuition/Fees: $35,280
#18  Wright Institute (Berkeley, CA)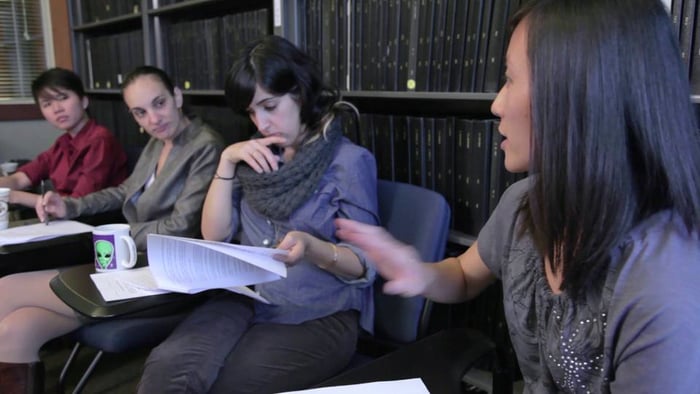 The Wright Institute's Psy.D. program is carefully designed so that students systematically acquire progressively more sophisticated knowledge and clinical capabilities. This developmental approach to learning builds on a solid foundation of research, assessment techniques, and theoretical knowledge. The orientation in all cases is toward applying what students have learned to the clinical realm. This innovative Psy.D. program immerses students in the broad body of psychological science and asks them to think critically while using subjective and objective sources of knowledge in their clinical work. The Psy.D. curriculum at the Wright Institute emphasizes the interdependence of observer and observed, of clinician and client. The Psy.D. coursework at the Wright spans three years of study.
Throughout the Psy.D. coursework from the study of lifespan development, research, and psychological testing to the clinical process, even the learning process itself – the student is asked to sharpen her/his awareness of the complex system of interpersonal forces that come into play in the clinical setting. The curriculum continues the school's long tradition of rigorous, in-depth clinical education. Students get a broad exposure to both theory and research. Respect for a wide range of theoretical approaches is highly valued at the Wright Institute; faculty have special strengths in the areas of contemporary psychoanalytic, cognitive behavioral, family systems, social justice, brief treatment and relational approaches. They hold the conviction that theory and research are intimately interrelated elements that are most useful to the practitioner when taught in a clinically relevant way.
Annual Tuition/Fees: $35,150
#19  University of Tennessee (Knoxville)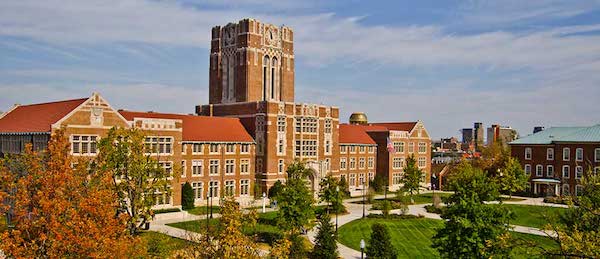 U of Tennessee's DSW program in Clinical Practice and Leadership prepares graduates for advanced clinical practice and leadership. Geared toward working professionals, the DSW is an intensive accelerated program that enables students to satisfy all degree requirements in three years, without career disruption. Part of the unique nature of the DSW program is that it is a professional practice degree – designed to prepare students for advanced clinical practice and advanced practice leadership. This curriculum is offered in an online format where students who are full-time working clinical social workers can continue in their on-going clinical practice while studying to earn their doctorate. Courses are taught online through synchronous and asynchronous models.
The Doctor of Social Work program is a way for social workers to develop as advanced practitioners and leaders in their fields of clinical practice. Students are engaged in providing services to at-risk populations in a variety of settings. While in the program, students complete two classes per semester across eight continuous semesters. All DSW students come to campus for one week each summer for a period of on-campus focused study. This on-campus requirement is generally scheduled during the last week of June. Due to the structure of the program, attending part time is not an option. UT sees this program as a growing recognition of the importance of practice doctorates, which are seen in other fields such as nursing, physical therapy, speech, and audiology.
Annual Tuition/Fees: $31,502
#20  Point Park University (Pittsburgh, PA)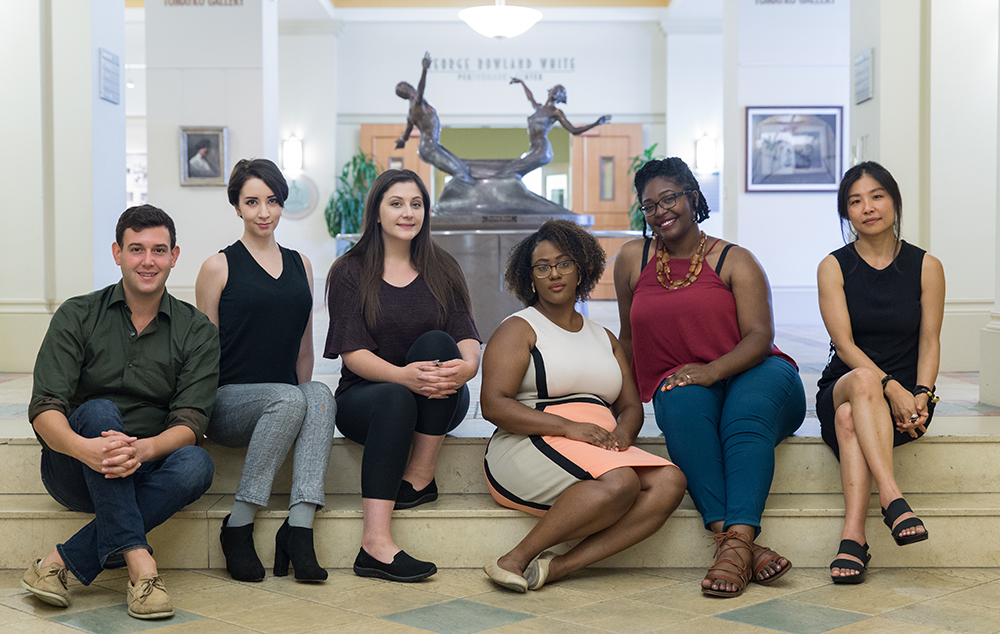 Point Park University's Psy.D. program in clinical-community psychology uniquely integrates community psychology with clinical psychology, equipping students with diversified skills to pursue a variety of career paths. This is one of only a few doctoral-level programs in the nation to teach humanistic psychology, which seeks to better understand and explain human experience and behavior through empathic understanding and appreciation of diverse ways of living in the world. Unlike many other clinical psychology doctorate programs, Point Park's Psy.D. program emphasizes evidence-based community research and applications. Students will graduate prepared to manage established clinical and community programs — or start their own.
In Point Park's Psy.D. program, students are taught to understand human suffering in its larger social and cultural context, with particular attention to social justice and ethical implications of clinical theory and treatment. Psychology is understood within a framework that serves to preserve the dignity of the persons served. This 90-credit Psy.D. program is a full-time program comprised of day-time, weekday courses. The Psy.D. program is designed to be completed in four years, including the dissertation and one-year, full-time clinical internship. The Psy.D. curriculum is comprised of a variety of theoretical, research, and clinical courses, including four clinical practicums and a community practicum.
Annual Tuition/Fees: $19,823
#21  Widener University (Chester, PA)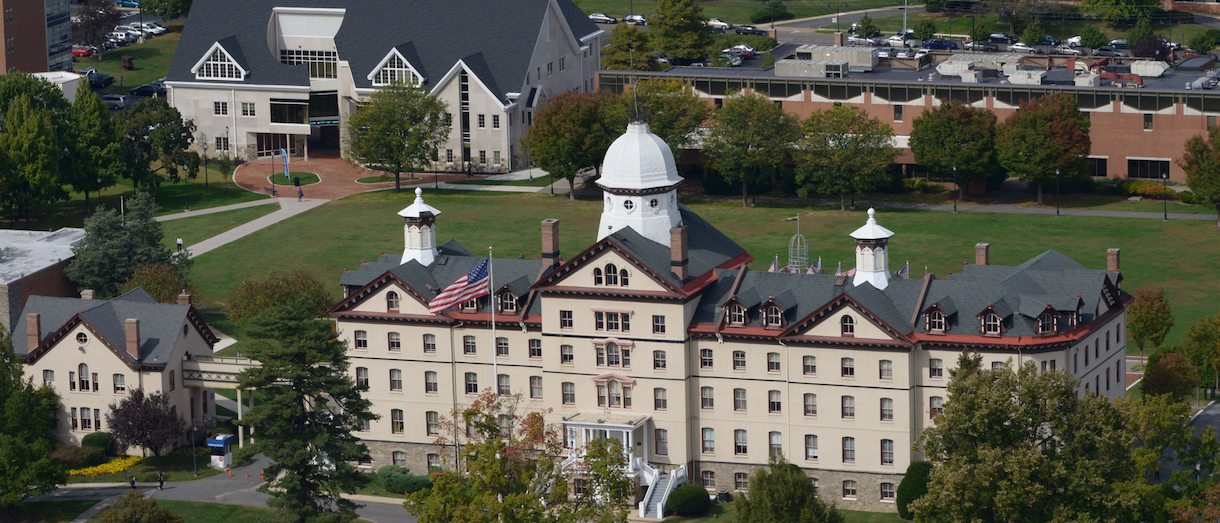 Widener's Doctor of Psychology program is the longest-running PsyD program in the United States. The Institute's doctoral program trains students to use science to inform practice and become outstanding clinicians and leaders in the field. Students have the option of specializing in one of seven areas of practice: Child, adolescent, and family therapy; Cognitive-behavioral therapy/acceptance and commitment therapy; Consulting psychology; Cross-cultural and diversity psychology; Forensic psychology; Health psychology; or Psychoanalytic psychology. Students get to learn from psychologist-practitioner-researchers who love to teach and are committed to training the next generation of clinical psychologists.
In accordance with the "scholar–practitioner" model, students in this program learn a wide range of contemporary, evidence-based approaches to assessment and intervention (e.g., acceptance and commitment therapy, cognitive-behavioral, family/systems, and psychodynamic). Students may pursue a dual degree in the following: Business; Criminal Justice; and Human Sexuality. The school also offers certificate tracks in the following sub-specialization areas within clinical psychology: Biofeedback; Neuropsychology; and School Psychology. Every faculty member has an active clinical practice and teaches courses related to their specific areas of professional interest.
Annual Tuition/Fees: $27,168
#22  Institute for Clinical Social Work (Chicago, IL)
ICSW's PhD in Clinical Social Work, offered onsite or distance, is a three year course of study designed for working clinicians. The curriculum is strategically designed to blur the lines between the classroom and students' own practice settings, enabling students to use their own cases as a basis for learning. Coursework incorporates advanced clinical practice, theoretical study, and research experience. After coursework, students experience support at every step of the dissertation process.  Highlights of the timeline: Three years of coursework for full-time students (total of 76 semester credit hours); Classes meet on alternating weeks; Students take courses in a small cohort model; Fall, Spring, and Summer semesters; Part-time option available with the approval of the Dean.
ICSW offers their accredited PhD in Clinical Social Work program in a Distance Learning format. In the Distance Learning program, students meet in real-time with their fellow classmates and instructors via live video. Students are also required to come to ICSW's Chicago campus twice a semester for weekend classes. The program aims to advance the student's capacity to apply psychodynamic theories and relevant techniques to the practice of clinical social work and the diversity that it encompasses. The Research component of the program develops the student's capacity to rigorously and ethically conceptualize and critically examine problems and issues relevant to clinical social work, and to conduct and defend an original project of scholarly research.
Annual Tuition/Fees: $20,000
#23  Spalding University (Louisville, KY)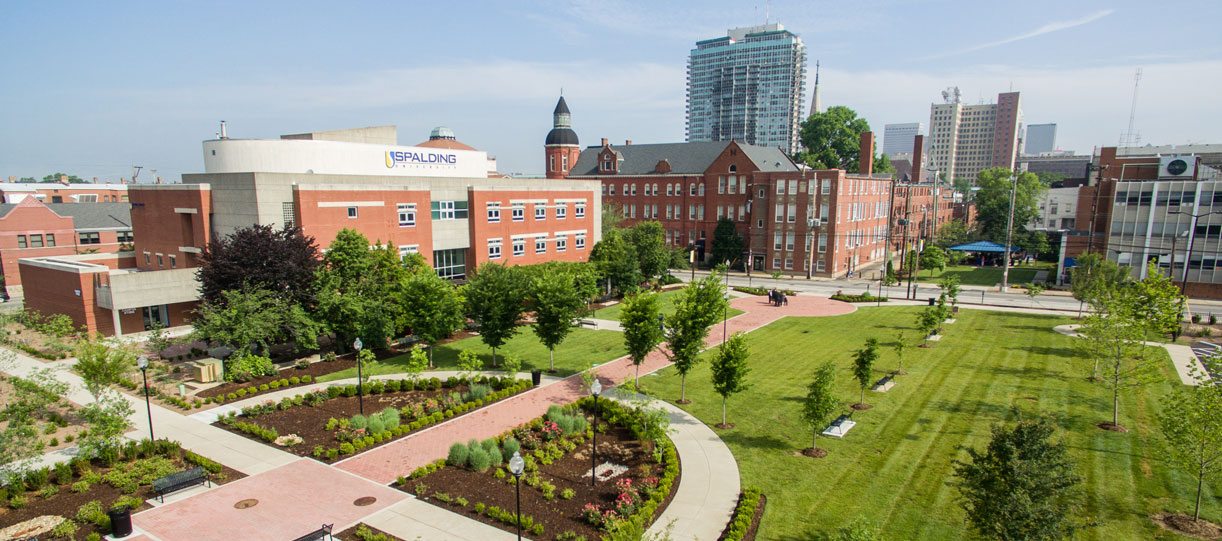 Spalding's doctoral program in clinical psychology was among the first Psy.D. programs in the U.S. and has been continuously accredited by the APA since 1989. Students engage in generalist training in clinical psychology, using a scholar-practitioner model based on scientific principles grounded in evidence-based practice, and learn in a collaborative and cooperative setting. Students choose to specialize in adult psychology, child/adolescent/family psychology, forensic psychology or health psychology and will become a trained and licensed professional prepared to practice with a diverse range of clients.
The programs carries an emphasis on critical thinking, ethical decision-making and the promotion of social justice. Students complete four years of practicum training focused on psychological assessment and the delivery of evidenced-based psychological treatments to a diverse range of clients. Highlights include: The Center for Behaviorial Health, Spalding's community-based psychological services center; Opportunity for assessment and treatment to under-served populations as part of the curriculum; Data-driven research and critical thinking skills during the dissertation phase that can be applied to future practice; Participate in faculty-led Research Interest Groups (RIGs), where students earn authorship on publications and presentations.
Annual Tuition/Fees: $17,550
#24  University of San Francisco

The University of San Francisco PsyD program trains students to translate thought into action, through practice-oriented training that emphasizes the mental, emotional, and physical health needs of underserved communities. Stressing clinical practice, the program prepares doctoral students to work as health service psychologists in a variety of community health settings. Graduates will be proficient in the empirical and theoretical underpinnings of integrated, behavioral health interventions while sensitive to contextual, cultural, spiritual, and socioeconomic environments of individuals and communities.
The USF PsyD program is founded on values of social justice, health equity, and cultural responsiveness in teaching, clinical work and research endeavors. The program is full-time. Courses are offered during the day, and most practicum placements occur during the weekday during business hours. There are a limited amount of scholarship opportunities available to graduate students. Although the program provides the training necessary for a graduate to go into private practice, it is not the focus of the program. The USF PsyD Program is focused on training clinicians who want to work in integrated behavioral health with underserved populations.
Annual Tuition/Fees: $31,080
#25  Boston College

BC's Counseling Psychology Ph.D. program trains future Counseling Psychologists to advocate for social justice through their clinical work, research, teaching, leadership, and outreach. The program achieves its mission and aims/learning outcomes by remaining steadfastly committed to providing outstanding training in the scientist-practitioner model. Degree candidates have access to a breadth of top-notch practice opportunities in diverse mental health settings, including universities, schools, hospitals, and outpatient community mental health facilities. Students are exposed to areas of research spanning school, workplace, community, and international concerns, including immigration, trauma resiliency and recovery, domestic violence, the psychology of working, bias-based bullying, culture, race, and gender issues, youth mentoring, and positive youth development.
While the program aims to produce outstanding scientist-practitioners, they also emphasize the importance of training in a context that develops well-rounded individuals. To this end, the school provides an intimate setting of safety, diversity, and mutual respect that encourages self-exploration and personal growth, as well as meaningful involvement in the school's own community and the wider society. Together, with students, the program aims to advance knowledge and engage in practice that will build relationships beyond classrooms, create synergies among diverse disciplines and connect colleagues to create new scholarship and models for change, all with the ultimate goal of enhancing the human condition.
Annual Tuition/Fees: $25,560
#26  Rutgers University (New Brunswick, NJ)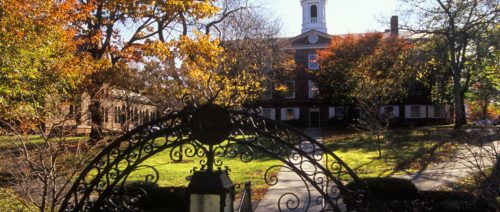 The Rutgers DSW Program transforms social work clinicians into scholars by challenging students to contextualize their practice using theories and research drawn from multiple disciplines. Because multidisciplinary knowledge and social justice intertwine at the heart of social work scholarship, students are challenged to grow beyond loyalties to one modality or perspective. The DSW builds on seasoned clinicians' practice experience by cultivating their ability to present, publish, and create multimedia projects to disseminate their practice-relevant scholarship. The successful student tolerates ambiguity, engages with scholarly critique, thinks critically and creatively about clinical practice, and shares their insights in a professional manner.
Each year consists of nine on-site residencies and two online residencies. The on-site residency sessions will include lectures, seminars, writing workshops, case presentations, meetings with faculty and advisors, and participation in research interest groups. The program's modular approach provides the flexibility to calibrate instruction to the subject matter and objects of study, and, in this way, students learn from a multitude of faculty with a broad array of expertise. This system allows faculty (drawn from across the disciplines) to focus instruction on what they do and know best. Instructors are deep thinkers from a variety of fields who have attained considerable influence in their areas, and thus serve as aspirational role models for experienced practitioner doctoral education.
Annual Tuition/Fees: $16,085
#27  Tulane University (New Orleans, LA)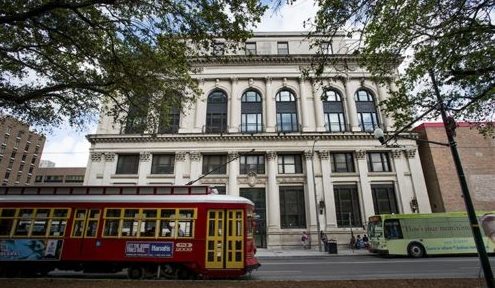 The Tulane University Doctorate in Social Work is ideally suited for social work professionals seeking rigorous training in advanced practice, professional leadership, and applied research. It is the only program of its kind in the Gulf South, and one of only a small number of DSW programs nationwide. With its intensive, accelerated curriculum and experiential learning model, students can satisfy all degree requirements in three years, without career disruption. The DSW program operates at Tulane University's New Orleans and Gulf Coast (Biloxi, MS) campuses. The DSW primarily prepares students for continued employment in the social work field as administrative leaders or high-level practitioners, although the DSW will still qualify graduates for university-level teaching and may, in some cases, be considered equivalent to a PhD for hiring purposes.
The DSW curriculum emphasizes independent, self-directed study within a small cohort of fellow students. During their first two years, students take two courses a semester during the fall, spring and summer. In their last year, students have a single course per semester and work primarily on their advanced clinical project. Class sessions meet primarily on weekends, with occasional evening sessions following the first year of coursework. Students also work closely with faculty mentors beyond class sessions to develop unique research agendas that correspond with their professional experience. The DSW program also utilizes an experiential approach to learning that incorporates apprenticeship, mentoring, active learning, and immersion in a community of scholars.
Annual Tuition/Fees: $23,333
#28  Florida Atlantic University

Florida Atlantic's DSW program is a 3-year part-time cohort model for working professionals. The School is committed to maximizing human potential, alleviating human suffering, enhancing the vitality and caring capacity of communities, and promoting the ideals of a humane and just society. Students stay closely connected with their admitted cohort while completing the course requirements. The program is offered as a hybrid model, with classes delivered online as well as in the live traditional classroom format. Classes are scheduled during the evenings and weekends at the Boca Raton campus. The FAU DSW program is intended to train "Scholarly Clinicians". Graduates of DSW programs around the country assume positions of leadership in the field in a myriad of roles and settings such as academia, clinical practice, and administration.
In accordance with the Florida Atlantic University Strategic Plan, the School of Social Work focuses all endeavors on the themes of "Contemporary Societal Challenges" in addressing issues that the region and State of Florida experience first, including health and aging, children welfare, healthy environments, disaster preparedness and response, immigration, culture and diversity, ethics, health disparities, and social and economic inequities. While FAU's focus is local, they also view local issues as interconnected with national and global ones, and they promote learning, research, and community engagement at all levels. Given the complex nature of human well being and social problems in today's world, they encourage intra-professional and interdisciplinary collaboration in all aspects of their mission.
Annual Tuition/Fees: $7,289 (in-state tuition)
#29  Aurora University (Aurora, IL)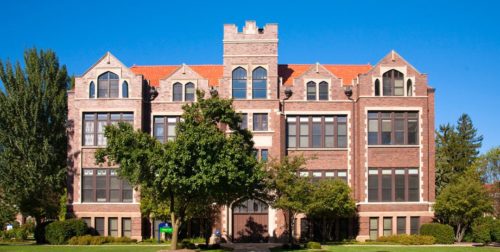 The Doctor of Social Work (DSW) program at Aurora University offers an innovative program for clinical social workers who desire to advance in their clinical careers as well as those who would like to teach advanced clinical theory and practice content in any type of undergraduate or graduate program. The DSW program is delivered using an executive-style format, with courses meeting on Saturdays. Throughout the DSW program, students will develop and foster meaningful relationships with their peers and faculty. Students develop lifelong relationships with colleagues, mentors, and experts in the field. The DSW program is offered on a part-time basis with courses on the weekends on the Aurora campus. Most students complete the program within five years.
In the DSW program, students complete a total of 64 semester hours, including: 48 academic semester hours; 12 internship semester hours; and 4 dissertation supervision hours. Students complete a clinical preceptorship of eight hours per week, including one hour of weekly consultation, beginning in the spring semester of the first year in the program and running for four consecutive semesters. At the end of the four-course sequence, students develop an initial preceptorship paper that presents a clinical case. After completing the first two years of coursework, students need to pass a written comprehensive exam on that material. Finally, students will then be accepted into doctoral candidacy and may begin their research course sequence and progress toward the dissertation.
Annual Tuition/Fees: $18,000
#30  Carlow University (Pittsburgh, PA)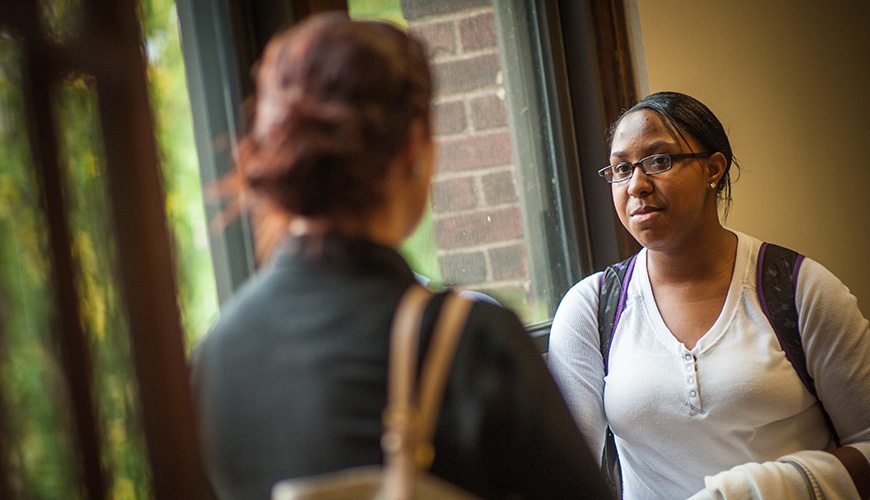 The PsyD in Counseling Psychology at Carlow University is designed to train psychologists who promote psychological wellness in individual, couples, families, groups, and larger social systems. Even from its very inception as a place to educate along Mercy values, Carlow University has been dedicated to Social Justice. The purpose of the Counseling Psychology program at Carlow University is to prepare doctoral level generalists for the practice of Psychology. Training includes strong preparation in assessment and intervention for behavioral health disorders. A unique feature of the program is its emphasis on training psychologists who recognize, understand and act upon the oppressive social structures that often play a role in the experience of distress among those unequally advantaged within society.
This emphasis is in keeping with the long-held value of social justice within the discipline of Counseling Psychology, and in fact is an attempt to move the field forward by actualizing this value within a training program.counseling psychology is characterized by a solid foundation in theory, research and practice including skills in assessment, diagnosis, and treatment for application in a wide-range of practice settings and for use across the full spectrum of adjustment and psychological disorders. The program strives to train psychologists who will make a difference in the communities in which they work through reflective practice, scholarship, teaching, activism and research.
Annual Tuition/Fees: $23,256
#31  Radford University (Radford, VA)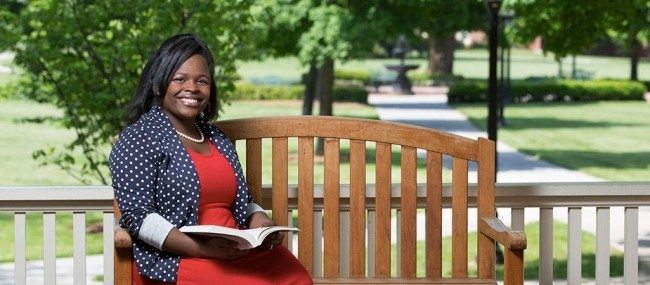 Radford's PsyD in Counseling Psychology program focuses on rural mental health with additional emphases on cultural diversity, social justice, and evidence-based practice in psychology. The Psy.D. degree in Counseling Psychology is designed for persons interested in careers as psychologists in mental health settings and institutions where clinical supervision and the direct application of counseling, therapy, and psychological assessment are required. The program follows the practitioner-scholar model with an emphasis on clinical training and the application of research to practice. Students complete a 2,000 hour internship approved by the program faculty.
In the past, all admitted students received graduate assistantships and tuition remission provided they were enrolled full-time in classes on campus, maintained good academic standing, and received positive assistantship evaluations. Radford's goal is to train students who can: work with people across the lifespan and present with a broad spectrum of issues and severity of psychological conditions; who can provide counseling, assessment, and educational services to individuals, couples, families, and groups in a variety of settings; and who can collaborate with other professionals in their community and region.
Annual Tuition/Fees: Full Scholarship Anticipated
#32  Chatham University (Pittsburgh, PA)

Chatham University's PsyD in Counseling Psychology program is distinguished by: The practice of counseling grounded in the science of psychology; Emphasis on promoting sustainable health and well-being; Focus on clients' assets and strengths; Strong commitment to diversity, inclusion and social justice; and access to a broad range of training opportunities on- and off-campus. The Doctor of Psychology in Counseling Psychology program invites applications from students holding a Bachelor's or Master's degree in psychology, counseling, or a related field. The PsyD is a full-time program, admitting students each Fall.
A limited number of Graduate Assistantships and Fellowships are available to full-time graduate students. These positions provide students with the opportunity to conduct research with a faculty member, assist with teaching responsibilities, or participate in and organize departmental or campus projects. Assistantships and Fellowships are awarded in the form of tuition remission and can provide a student with significant cost savings, depending on the number of credits taken per term. Chatham's PsyD program in Counseling Psychology has adopted the practitioner–scholar model of training. This means that students will receive training in both research and practice, but that there will be greater emphasis on practice.
Annual Tuition/Fees: $20,358
#33  Capella University

Capella offers a Doctor of Social Work program designed around national doctoral social work guidelines, offering a strong focus on leadership, advanced practitioner skills, and the growing use of technology to expand the reach and effectiveness of social service programs. The program includes coursework, in-person residencies, and a capstone project. The curriculum teaches critical thinking, research methods, and the integration of degree knowledge with practical experience. As part of the program requirements, students complete two doctoral research seminars. These seminars are designed to prepare students for their capstone early in the process. Each begins with an online course, followed by an in-person residency, where students engage with faculty and peers to develop a research plan.
A doctoral capstone is intended to extend or apply research to solve a real-world problem and advance the practice in the field. Students learn to: Apply differential theoretical approaches to practice, and demonstrate the ability to recognize and respect other perspectives; Use leadership skills to effectively advocate for and advance ethical social work policy and practice; Integrate the ethical use of technology into clinical and policy practice; Evaluate policy, programs, practice, and the use of technology at the micro, mezzo, and macro level in social work; Advocate for social justice and policy change for the betterment of humanity and the global community; and Communicate professionally and effectively with diverse individuals and groups through written, verbal, and electronic formats.
Annual Tuition/Fees: $995 per credit
#34  Antioch University New England (Keene, NH)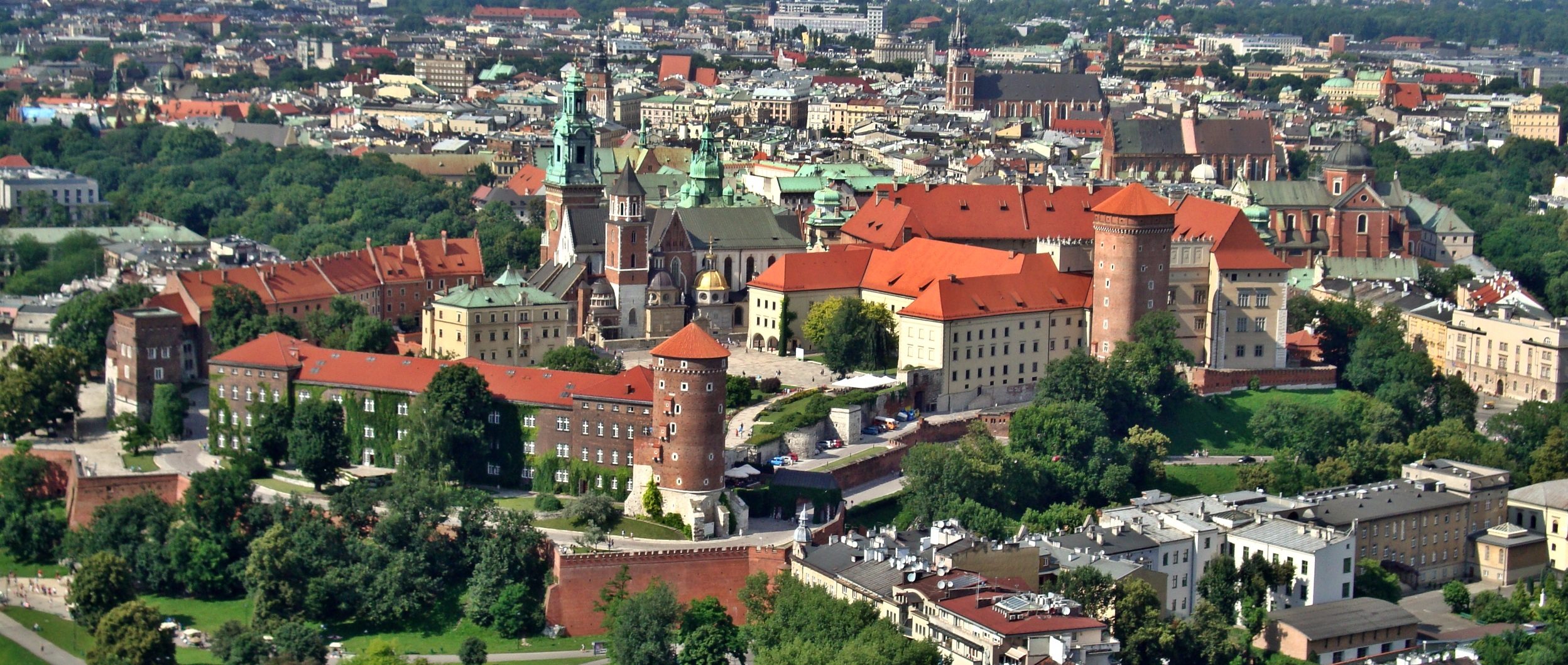 Antioch University New England's PsyD program utilizes the practitioner-scholar model to prepare reflective clinicians who undertake multiple roles in their professional careers. Graduates approach their practices with disciplined inquiry, taking on the role of "local clinical scientists" who view their work as a socially responsible action. The program offers rigorous academic challenge and thorough clinical training. The program prepares graduates for multiple roles in the expanding world of clinical psychology that includes not only therapy and assessment, but also supervision, management, applied research, administration, consultation, and public policy.
Antioch University New England is renowned for its community of active, engaged, and socially conscious faculty and students. The academic community emphasizes a social vision of clinical psychology committed to diversity and social justice, and responsive to the needs of the region and larger society. Students join a small cohort of classmates in an environment that fosters collaboration. The Department of Clinical Psychology operates three unique centers that benefit students: The Psychological Services Center; The Multicultural Center for Research and Practice; and The Center for Behavioral Health Innovation. The PsyD Program in Clinical Psychology is a five-year, full-time program that includes four years of coursework plus the completion of a year-long internship (which may be done half-time over two years).
Annual Tuition/Fees: $29,552
#35  Alliant International University (Los Angeles)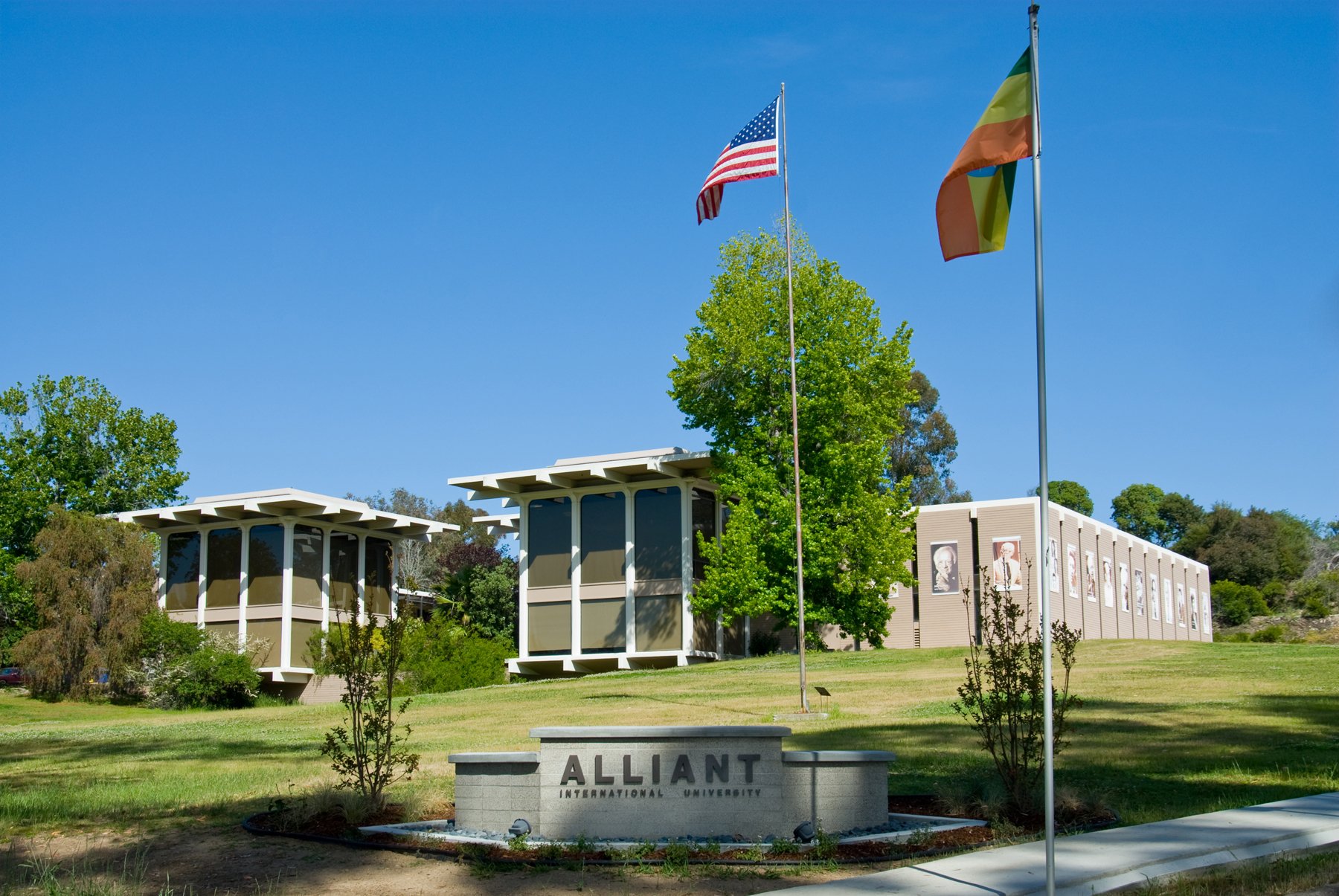 Alliant's PsyD in Clinical Psychology program provides advanced education and training for practitioners of health service psychology, with a focus in clinical psychology. The program addresses the societal need for multiculturally competent psychology professional practitioners who effectively integrate scientific evidence with practice to respond to human problems of developmental deprivation, dysfunction, and trauma. The overarching goal of the program is to educate new generations of clinical psychologists who are able to intervene effectively, using multiple methods of evidence-based assessment and intervention with diverse populations, across many settings, in changing and evolving contexts.
All core and elective course materials integrate multicultural perspectives, including areas of diversity such as race, ethnicity, gender, sexual orientation, disability, age, socioeconomic status, family composition, religious practice, medical and health conditions, international issues, and inherent psychometric-intelligence variances, among others. The rich diversity of the Los Angeles area also offers a wealth of clinical placement opportunities where students in the PsyD degree program develop multicultural competencies to enhance their clinical skills. The program offers three emphasis areas that provide a specialized learning focus: Family/Child and Couple Emphasis; Clinical Health Psychology Emphasis; and Multicultural Community-Clinical Psychology Emphasis.
Annual Tuition/Fees: $46,880
#36  College of St. Elizabeth (Morristown, NJ)

The PsyD in Counseling Psychology program at College of St. Elizabeth is a practitioner preparation program intended for qualified applicants interested in pursuing the highest level of applied learning and practice within counseling psychology. The doctoral program specializes in training mental health professionals committed to working with disadvantaged populations as an outflow of the College of Saint Elizabeth's mission to promote and effect social justice and positive community change. As an intensive professional development program, the Psy.D. is designed to prepare students for careers in the practice of counseling psychology, and is structured to allow graduates to apply for licensure as psychologists in New Jersey.
Utilizing the practitioner-scholar model, the Psy.D. trains practitioners who are skilled in psychotherapy, assessment, counseling, supervision, teaching, consultation, and program evaluation services in community, forensic, agency, and academic settings. Students acquire doctoral education and training with an emphasis on the foundational value of social justice and a focus on empowering underserved populations. The Psy.D. is a four-year, full-time program with courses being offered in the fall, spring and summer. In order to facilitate a more supportive learning environment, the doctoral program utilizes a cohort model.The Psy.D. is housed in the Psychology Department, within the Professional Studies Area, and is supported by a wide range of resources.
Annual Tuition/Fees: $19,236
#37  Kutztown & Millersville Universities (Kutztown, PA)
The Joint Doctor of Social Work (DSW) program between Kutztown and Millersville University prepares students to lead, and leaders who are able to teach. In a hybrid-online format, students pursue their passion for social justice through enhanced leadership, and the transformative opportunity to explore and develop themselves as scholars and practitioners. Kutztown University and Millersville University have partnered to offer their DSW program focused on preparing leaders and educators for career advancement in agencies, government, and higher education. Social Work practitioners with an MSW will be prepared to take on the challenges the industry will face in practice and in preparing future experts in the field.  The DSW is an applied degree.
A hybrid program with a residency component at the Pennsylvania campuses, the DSW program is designed with the working professional in mind.  Research topics are directly related to the needs of the practice community and an optional field work or praxis experience is part of the program. Students complete the program in 3 years. The praxis is an optional, elective field work opportunity for students to work in an academic or agency setting of the student's choice. Students complete an approved project that is needed in the setting.  Each semester begins with an intensive weekend residency, which is an opportunity to meet faculty and classmates, to learn about program expectations, to gain assistance in meeting personal expectations and to begin studies with a face-to-face classroom experience for each of that semester's classes.
Annual Tuition/Fees: $10,832 (in-state tuition)
#38  University of Indianapolis (Indianapolis, IN)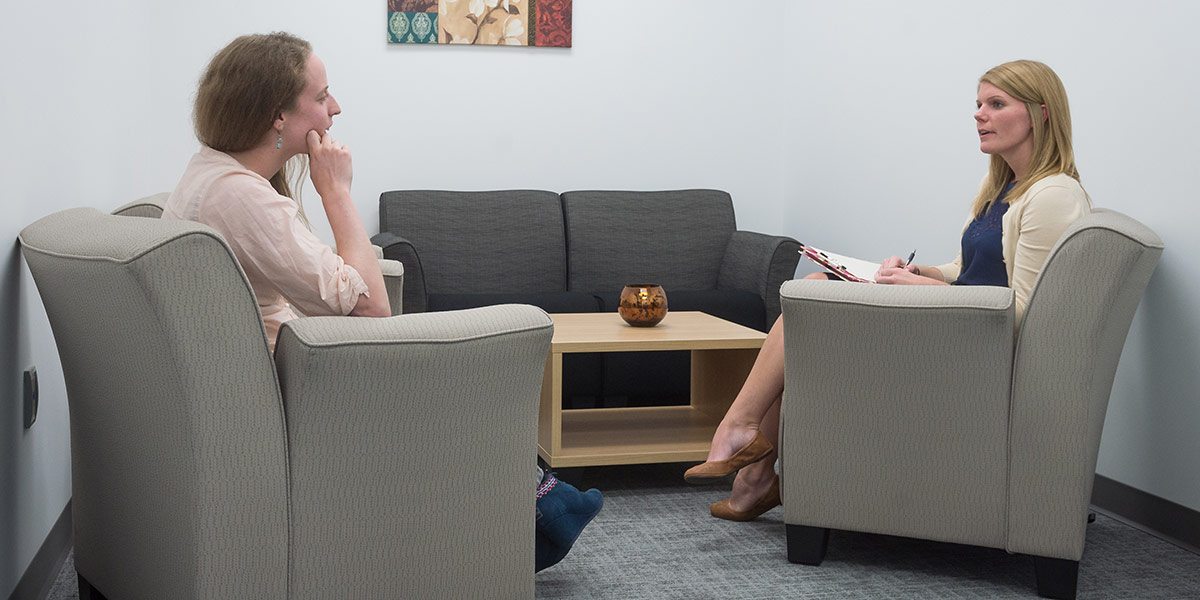 UIndy's PsyD program gives students a solid foundation of core knowledge, along with the assessment, intervention and research skills necessary to successfully practice in the field. The PsyD program is taught in a traditional classroom setting, using a combination of lecture and hands-on coursework.The PsyD without MA (3+1) is 111 credit hours and can be completed in four years. The PsyD with MA (4+1) is 120 credit hours and can be completed in five years. To complete the program in the minimum amount of time, students must attend full-time during the academic year and summers. The final year of each program option consists of an internship and dissertation research (if not completed by that point).
The PsyD curriculum develops a solid foundation of core knowledge and assessment, intervention, and research skills through a structured sequence of classes and experiences. As students progress through the curriculum, they are exposed to more applied, broad-based, and sophisticated course content. In the final year, students have the opportunity to develop expertise in a concentration area and to select elective courses. Although individual courses focus on different aspects of the professional practice of psychology, recurrent themes such as the integration of theory and practice, the relationship of assessment to intervention, respect for individual and cultural diversity, scholarly inquiry, ethical practice, and professional problem solving are consistent across the curriculum.
Annual Tuition/Fees: $25,530
#39  Pacifica Graduate Institute (Santa Barbara, CA)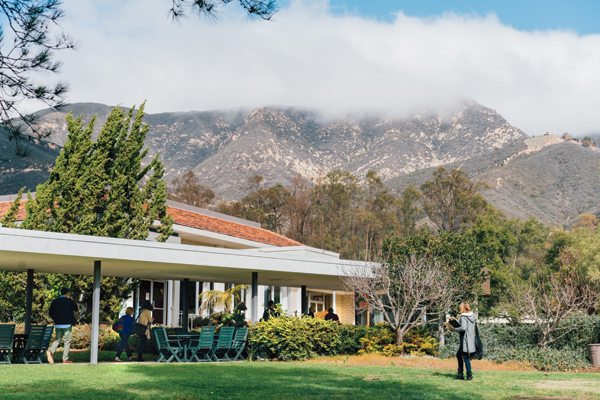 The Psy.D. Program at Pacifica prepares clinical psychologists who bring depth psychological approaches to working with diverse communities as well as community mental health values into depth psychology work. Those with Psy.D. degrees most often work in community-based agency settings, in private practice, in integrative health care settings, organizational settings, health service, and as faculty in professional psychology programs. A Psy.D. education stresses self-reflective practice along with interpersonal skills and the capacity to engage with others in interprofessional frameworks.
Clinical skills, projective and objective assessment, and treatment are the main application areas in addition to theory and research. Both foundational and functional knowledge are focused on. At Pacifica Graduate Institute, in addition to providing the broad and general educational context that is required in the field of psychology, depth psychology is honored for its long life of clinical effectiveness, its relational focus, and its value on expanded understandings of developmental complexity, self-organization, and individual and collective consciousness. The program embraces a practitioner-scholar model where the emphasis is on the practical application of theoretical material to specific settings in which psychologists work.
Annual Tuition/Fees: $28,100
#40  Saybrook University (Oakland, CA)

Saybrook's PhD in Clinical Psychology program is specifically focused on the knowledge and practical skills needed to enter professional practice. Through hands-on training at residential conferences and close mentoring from faculty with years of field experience, graduates of the Ph.D. in Clinical Psychology program will be prepared to bring about positive change through service and leadership. Going beyond the mechanics of the body and brain, graduates learn to focus on a holistic view of their clients in a broader social and system context—directing their efforts toward the person-centered and interpersonal dimensions of psychotherapy that are at the heart of therapeutic effectiveness.
According to the Bureau of Labor Statistics, the job outlook for qualified psychologists is expected to grow much faster than average. As public awareness builds regarding the connection between mental health and overall health, licensed clinical psychologists may find careers in education, nonprofit, social agencies, and private-sector organizations. They will be challenged to address the needs of many populations, including seniors, military personnel, veterans, prisoners, parolees, first responders, and those suffering with chronic illness and substance abuse. Areas of focus include: Data analyses and meta-analyses; Psychotherapy; Developmental psychology; Child and adolescent psychology; Multi-cultural psychology; and Humanistic-integrative psychology.
Do you wat to know what is the meaning of your dreams? What do your dreams trying to tell you? We have dreams but quickly forget it once waking up. But no need to worry, all the mysteries now will be solved with dream interpretation or dream analysis. According to Layne Dalfen, interpreting dreams will give one insights into their future life.
Annual Tuition/Fees: $30,420