Looking to become a social worker in Florida? You've come to the right spot!  While there are similarities in licensing requirements from state to state, each state is unique. In addition to providing the essentials below, you can click the link we have provided for Florida's official licensing body. There you can find additional information on potential requirements like background checks, state-to-state license transfers, and continuing education requirements. We hope this handy guide assists in your efforts to become a certified social worker in your state!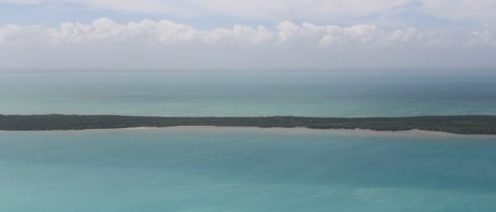 In Florida, it is possible to be licensed as a social worker with a Master's degree from an accredited institution. The designations Certified Master Social Worker (CMSW) and Licensed Clinical Social Worker (LCSW) both require education at at least the master's level.
The Certified Master Social Worker (CMSW) must have: a master of social work from a college or university approved or accredited by the CSWE and have completed 3 semester hours of graduate level coursework in pertinent content areas; completed 3 years of experience in the field of social work, 2 years of which must have been at the post-master's level under appropriate supervision; and have passed the national Advanced Generalist level examination. A CMSW may provide preventive and treatment services pertaining to individuals, families, groups, communities, and organizations.
The Licensed Clinical Social Worker (LCSW) must have a master of social work or a doctor of social work degree from a college or university approved or accredited by the CSWE and hold a current CMSW license. The LCSW must have received two years (3200 hours) or more of postgraduate continuing supervision provided by an LCSW prior to application for the LCSW exam. The supervision experience must have consisted of at least 1,500 hours providing psychotherapy face-to-face with clients for the profession for which licensure is sought, and shall be accrued in no less than 100 weeks. The LCSW candidate must pass an exam as prescribed by the Board and be able to demonstrate skills and interventions directly related to individuals, families, groups, communities, or organizations.
LCSW candidates must have completed 24 semester hours or 32 quarter hours in theory of human behavior and practice methods as courses in clinically oriented services, including a minimum of one course in psychopathology. Courses not considered to be clinically oriented are: policy, administration, organization and communities. Also required is a supervised field placement that was part of the applicant's master's program, during which the applicant provided clinical services directly to clients.
Documentation requirements include: A completed application and fee in the amount of $220; An official transcript submitted directly from the accredited institution of higher education to this office verifying the award of a master's degree in social work; A report of successful completion of the ASWB Masters Level Examination; and, if applicable, verification of all licenses held, current or expired.
CMSW Requirements:
Education: Master's
Supervision: 3 years work experience (2 years supervised)
ASWB Exam: Advanced-Generalist
LCSW Requirements:
Education: Master's
Supervision: 2 years
ASWB Exam: Clinical