Looking to become a social worker in Wyoming? You've come to the right spot!  While there are similarities in licensing requirements from state to state, each state is unique. In addition to providing the essentials below, you can click the link we have provided for Wyoming's official licensing body. There you can find additional information on potential requirements like background checks, state-to-state license transfers, and continuing education requirements. We hope this handy guide assists in your efforts to become a certified social worker in your state!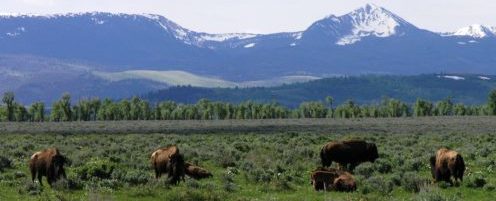 In Wyoming, it is possible to be licensed as a social worker with either a Bachelor's or Master's degree from an accredited institution. The designation Certified Social Worker (CSW) is granted to social workers with Bachelor's degrees. The designation Licensed Clinical Social Worker (LCSW) requires education at at least the master's level.
Certified Social Worker (CSW) is the basic licensing level. The CSW must have a bachelor's degree in social work from an accredited college or university whose social work program is approved or accredited by the Council on Social Work Education. The candidate for the CSW licensure must pass an exam as prescribed by the Board, then the CSW is prepared to assume the beginning level professional role in public and private social service agencies.
The Licensed Clinical Social Worker (LCSW) must have a master's or a doctor of social work degree from a college or university approved or accredited by the CSWE and hold a current CSW license. The LCSW must have received two years (3000 hours) or more of postgraduate continuing supervision in a clinical setting provided by an LCSW prior to application for the exam. The LCSW candidate must pass an exam as prescribed by the Board.  The LCSW may supervise Certified Social Workers.
Professional clinical social work includes, but is not limited to, performing mental health procedures, interventions directed to interpersonal interactions, intrapsychic dynamics, and life-support and management issues. Professional clinical social work services consist of assessment; diagnosis; treatment, including psychotherapy and counseling; client-centered advocacy; consultation and evaluation with individuals, families, groups, communities and organizations.
Licenses and certificates expire on the holder's date of birth every two (2) years. Notices for renewal are mailed to each person at their last address of record approximately sixty (60) days prior to the expiration date. Failure to receive a notice from the Board does not excuse you from the requirement for timely and proper renewal. Any paper renewal application postmarked after the appropriate date will be returned and the license or certificate will become null and void. When the renewal application is approved, the license or certificate is renewed for two (2) calendar years, again expiring on the date of birth. The holder will receive a confirmation letter and two (2) new pocket ID cards.
CSW Requirements:
Education: Bachelor's
Supervision: N/A
ASWB Exam: Bachelor's-Level
LCSW Requirements:
Education: Master's
Supervision: 2 years
ASWB Exam: Clinical